We're supposed to be deep within the warm embrace of hot vax summer, the salacious beginning of the new Roaring Twenties. But instead, most of us don't know how to talk to each other, and our DMs are going unanswered, the awkward desperation only making us hornier. 
It's fine, though, because we finally have the words to unite us in all of this collective losing — "down bad." 
While being down bad can signal any type of failure or state of despair, it most accurately describes the behavior we exhibit in unrequited lust. It's sending "hey" texts once a week for three years, realizing you've accidentally spent $300 on OnlyFans accounts in the last month or finding yourself painfully aroused by a video of a giant clam because it kinda looks like a vulva. Essentially, it's being "caught in 4K," wherein our desires are embarrassingly visible for all to see. 
Instagram accounts like @downbadpatrol fashion themselves as horny police, publicizing (and making viral) instances of people being horny online in a public way. But as most of the posts reveal, people are more often than not policing themselves — i.e., the majority of screenshots appearing on @downbadpatrol are submitted by those being turned down, including women.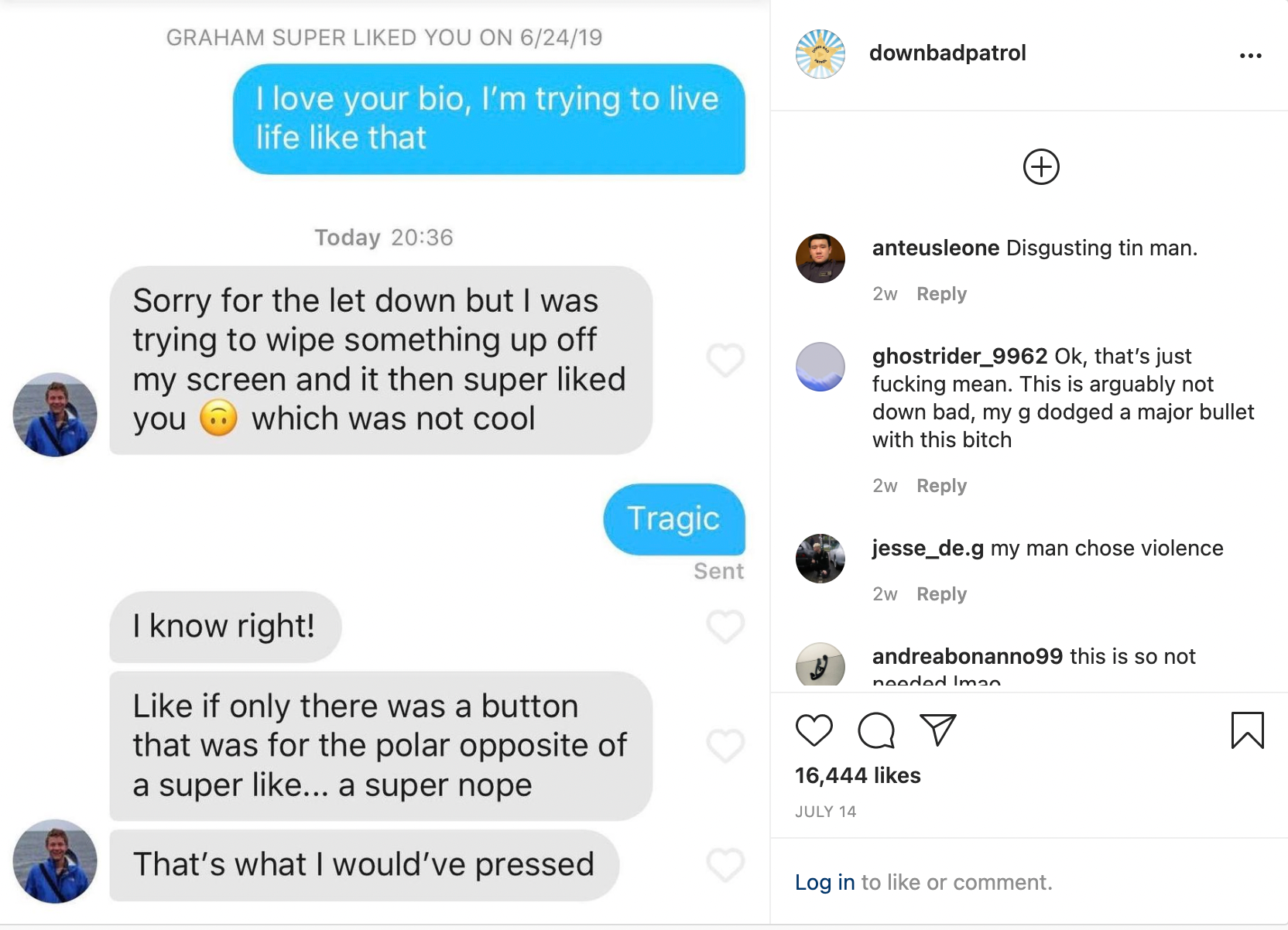 On TikTok, the dynamic is similar. With over 1.5 billion views across #downbad, the hashtag is a living document of our collective thirst. In videos of people discussing how badly they want a chain dangling over their face or sharing iPhone weekly usage stats that show how they spent 45 hours looking at Pornhub, they often identify themselves as so down bad that they've become "down horrendous" or "down catastrophic."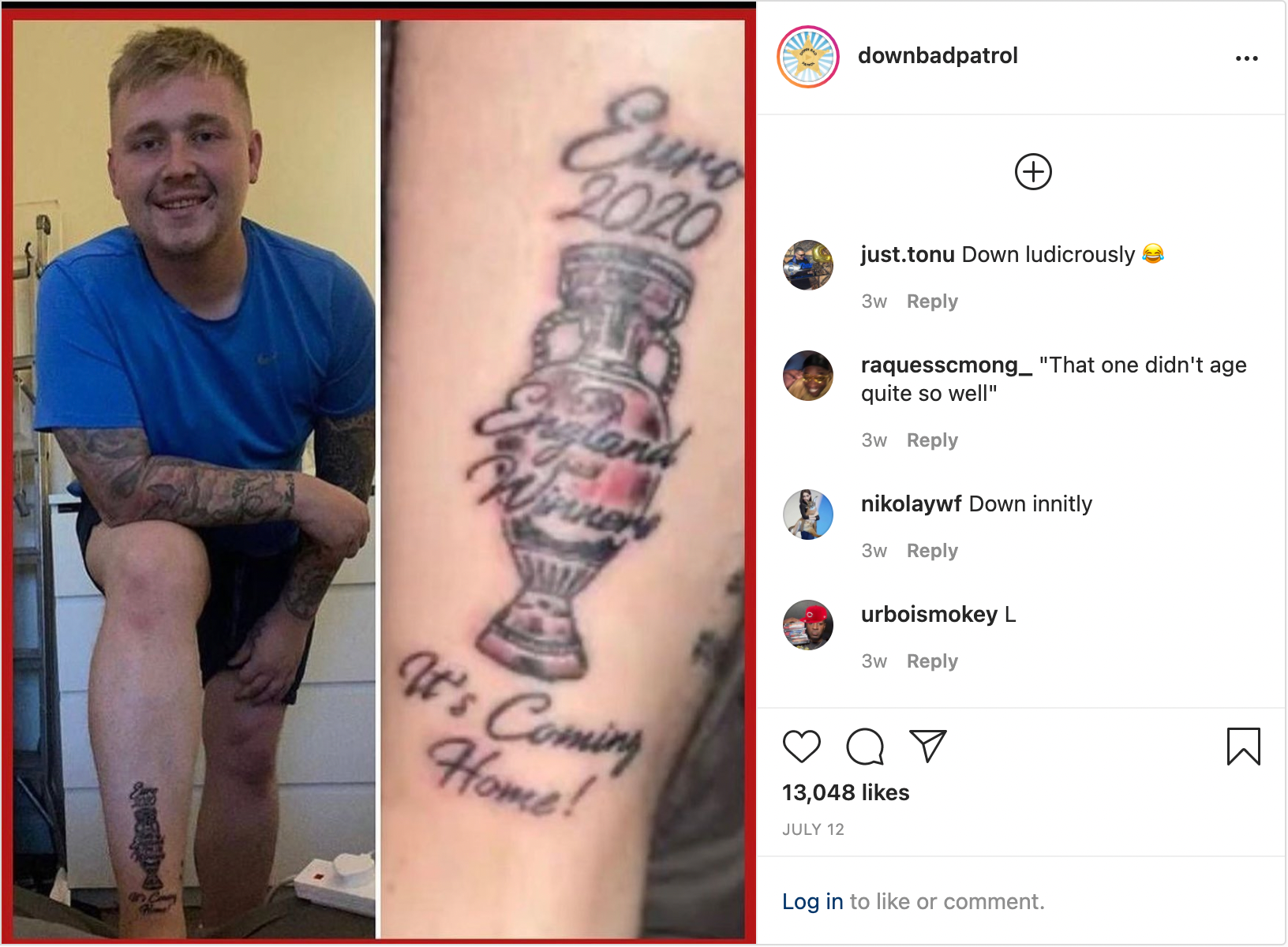 But the thing is, if anything, such catastrophe only proves endearing. "Down bad isn't something that I see as explicit or gross or creepy," @downbadpatrol creator Palmer Ward told InsideHook in March. "Being down bad is a term that I would define as someone shooting their shot and embarrassing themselves, or someone shooting their shot and it's just like an unavoidable rejection."
Just as the term "simp" was co-opted into a cutesy, self-identifying pet name, being down bad is understood as merely a part of being human. Particularly after a year-plus of being indoors and isolated, it's more than reasonable that a lot of us are stupidly horny without the attuned social graces to fulfill that horniness in the way we'd like. 
We thought this was going to be a hot-and-heavy summer, but in reality, it's mostly been a summer of being down bad. Our desires are attainable once more, we're not required to entirely keep our distance, and yet, we can't seem to figure out how to actually interact with someone beyond liking all 389 of their Instagram photos (many of them from many years ago). 
At least we're finally beyond the point of feeling the need to hide it.