Betty Suarez had always been a baddie — Mode just wasn't ready to see it. In 2006, ABC premiered the American adaptation of hit Colombian telenovela Yo Soy Betty, la Fea, chronicling a working-class, sensible woman rising to the top of the fashion world. TV movie actress America Ferrera snagged the coveted part, making her big leading role network debut (and eventually winning an Emmy) as Betty of Queens and oversized ponchos. 
Sartorially, the peak of fashion in 2006 was Victoria Beckham. So Vanessa Williams, who played Betty's imposing, powerful rival and Mode's creative director, Wilhelmina Slater, dressed like her: slicked-back hair (which would eventually turn into a severe bob), earth tones, sleek pencil dresses and thick silver belts. 
Betty, to appear perpetually at odds with Slater, wore an orange and black, polka dot Peter Pan collar top with a gold-and-pearl necklace to her first day of work. Her hair was unkempt and her brows untamed. She had on thick red, oblong glasses, as well as braces on her teeth. She topped it all off with her best garment: a bright red poncho with searing blue fringe and emblazoned across the chest with the name of the Mexican city, Guadalajara.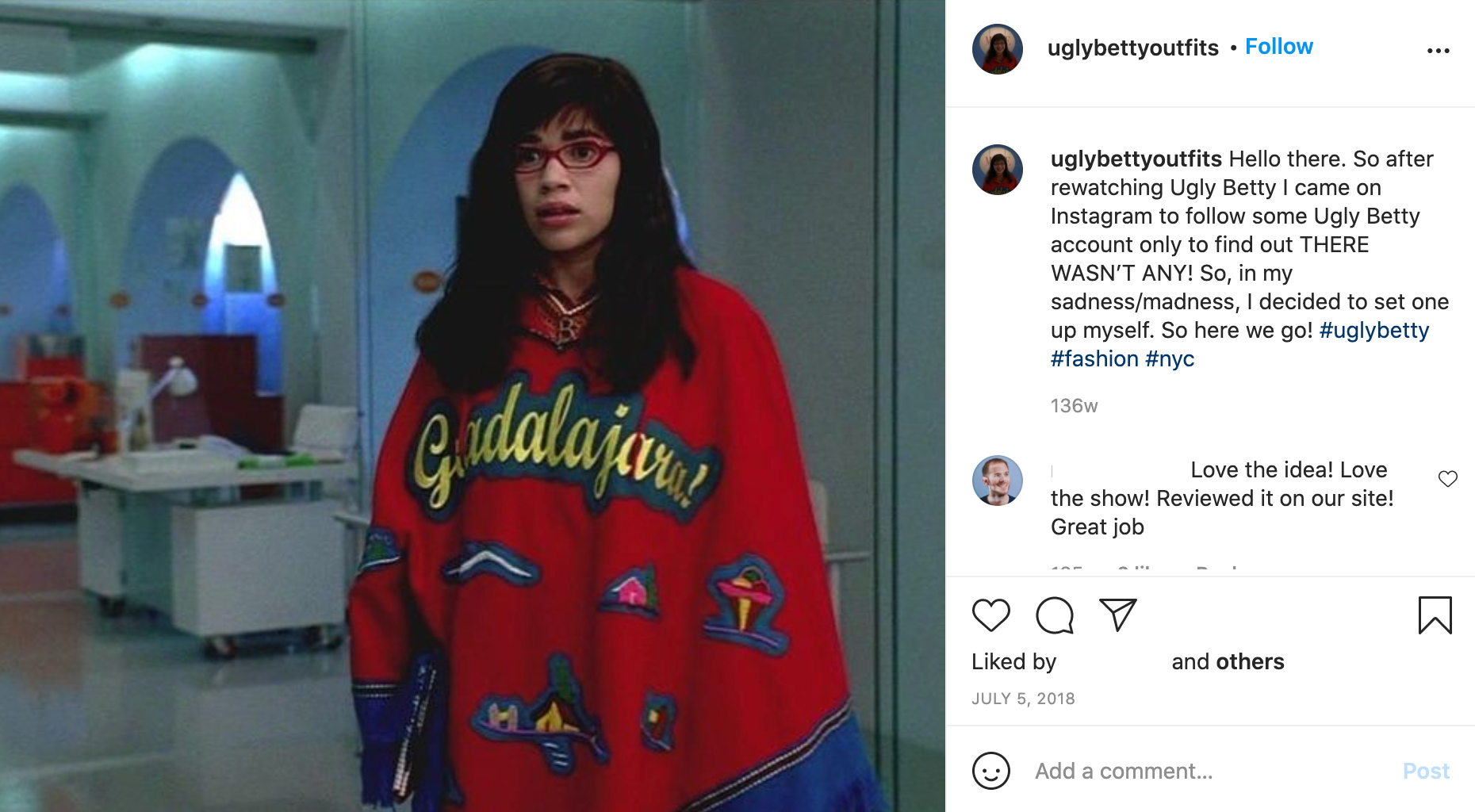 Betty simply did not fit in with the Botoxed assistants and sleek editors at Mode. She'd remain perpetually on the outs in dated, frumpy, mid-century office wear styles for four seasons. However, it seems her moment on the catwalk has come (though her 2008 runway show with, um, Bow Wow can't be forgotten).
Today, if you looked up Betty's Mode author page, you might just think she's the fashion editor, not the assistant to the editor-in-chief, because by 2021 standards, Betty Suarez is the most luxurious influencer, the Gucci girl we all want to be. Just take a look at Gucci's Spring Summer 2021 collection — Betty and her enviable bushy eyebrows should be suing for stolen intellectual property.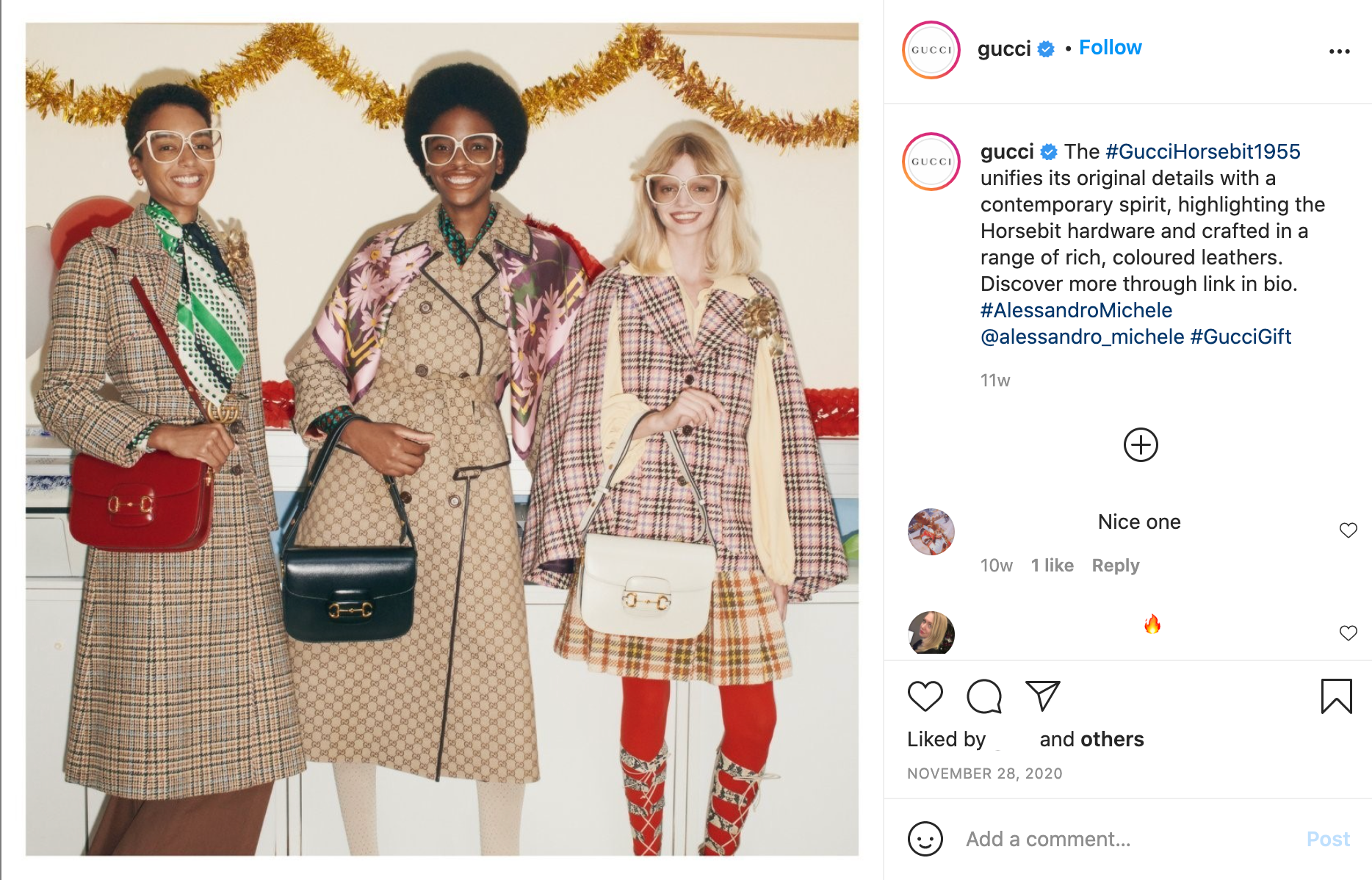 Since Alessandro Michele signed on as Gucci's creative director in 2015, he's spearheaded an androgynous, surrealist aesthetic. "Where Tom Ford's Gucci — spanning a decade, beginning in 1994 — was minimalist, emphasizing glamour, Michele's is hectic, emphasizing irreverence. I sometimes wonder if he was put on this earth to liberate fashion writers from the adjective 'sleek' and acquaint them with 'magpie,'" New York Times writer Frank Bruni wrote in a 2018 profile of the designer.
But just call it Ugly Betty style, because that's what it is. "Her style is so 'ugly' to the point where it's actually good, and that's the whole Gucci/Prada marketing [concept]," says Marah Abdel Aal, a longtime Ugly Betty fan and fashion enthusiast.
To depict Betty as Mode's fish of out water, they played up her marginalized identities — a Latinx woman who graduated from community college, commuted by subway from an outer borough and shopped at thrift stores. It's not that Betty didn't care about fashion — she was just economical and sustainable, though not for reasons of the environment. She was just making do on a tight budget and often dressed like an 1980s secretary.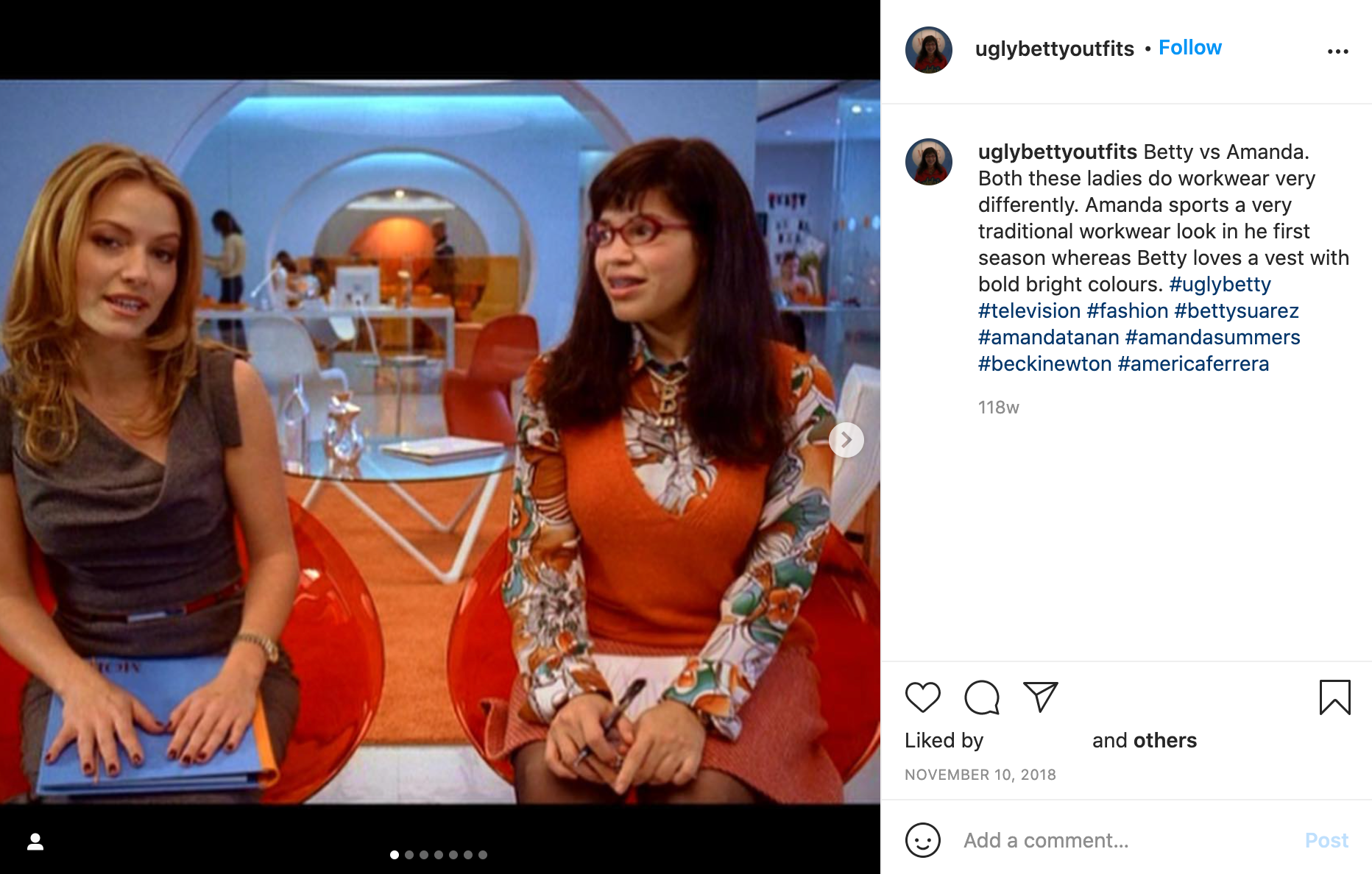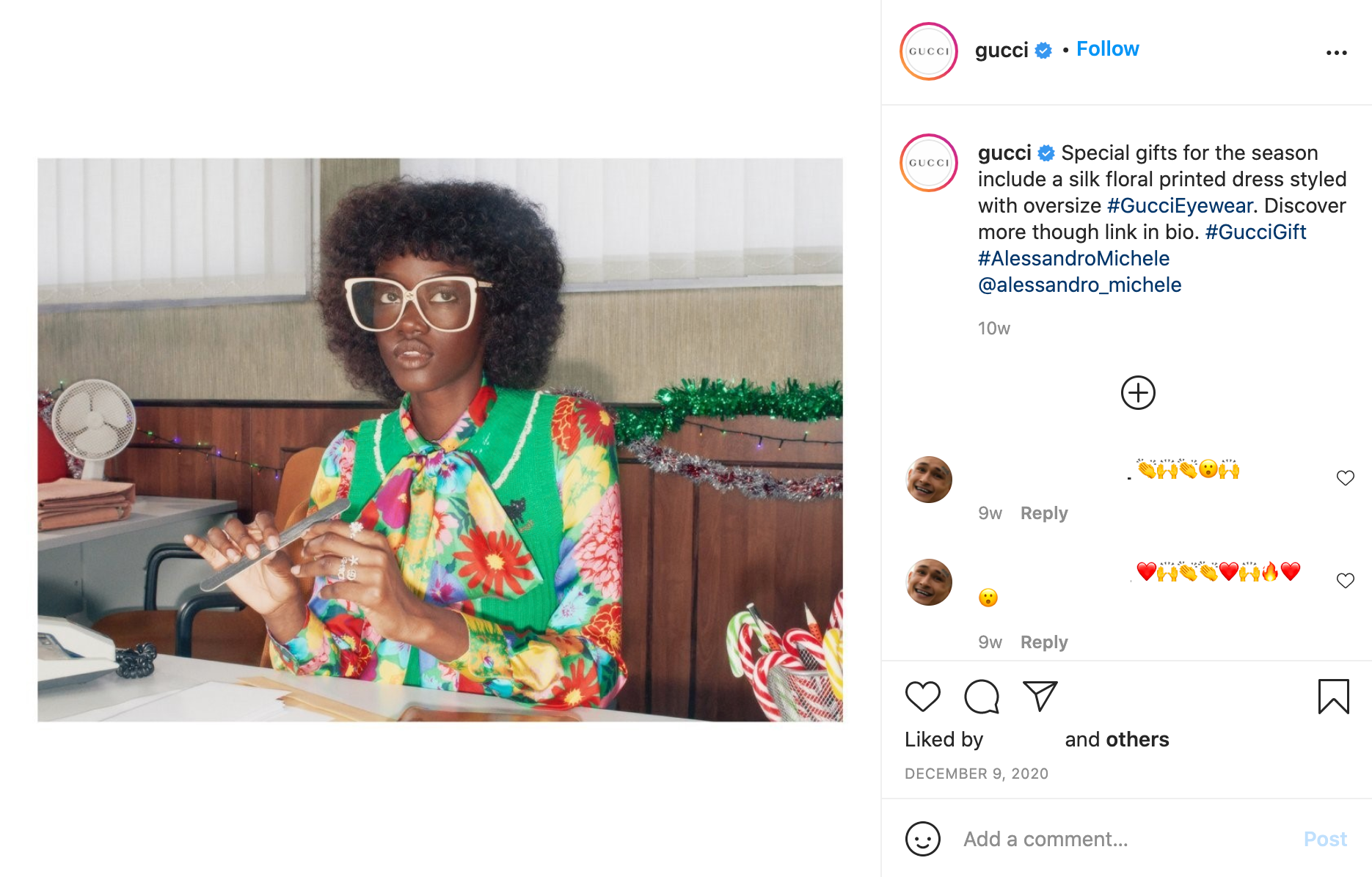 So Betty wore cheap cardigans with shiny pussy bow polka dot blouses and off-the-rack shirts. She didn't have a hairdresser, just a curling iron and a Herbalux shining spray from her hairdresser sister selling products out of their house. Betty didn't make enough to go to a tailor, so she depended on loud prints to show off her style. 
Everything that Betty was ridiculed for — being economical and dressing to honor her heritage — is now desirable in high fashion because they've seen what she knew all along: Everyday shoppers aren't going to shell out thousands for luxury fashion. Think of all the rich suburban kids shopping at thrift stores now and selling their dad's old clothes on Depop — they're doing so because frugal fashion isn't just cool, it's a hallmark of how progressive you are. 
We wouldn't be in the era of "ugly fashion" without Betty. On TikTok, there's a trend to dress like a Gucci model, satirizing the label's penchant for mismatched layers, colorful stockings and large glasses. It's the closest homage to Betty Suarez we've received. "[This] is the normal evolution of fashion, but it just proved how Ugly Betty's understanding of clothes was ahead of its time," says Abdel Aal.
Sorry, Wilhelmina — Betty was the one all along.