From getting it, to eating it, to having it, welcome to Ass Week, MEL's weeklong exploration of the body part du jour.
Of all the various parts and points of interest on the human body, asses are the least appreciated in sports. While the rear end is undergoing a golden age thanks to hip hop, streetwear trends and the accessibility of niche pornography, asses still don't get much love in the athletic realm. (Besides, all that ass patting, of course.) Hands catch flying objects and hold bats. Feet kick balls. Heads head things (balls again, other heads, etc.). But there's no sport where the primary appendage is the ass, which is always the supporting character in the drama on the court or the field. That makes the ass the Jeremy Renner of athletics — perfectly useful in small spurts, but the minute you decide to make your booty the star of the Bourne franchise, the wheels fall off.
It doesn't have to be this way, though. Join me then as we take a trip through the Wide World of Sports… Asses.
Football
Among the four major American pro sports, the NFL is where ass has been on most prominent display — and not just because the form-fitting attire of a football player is an ass-lover's dream. No, here the ass has at least inadvertently played a vital role in the outcome of individual plays/games. Case in point: In December, Chicago Bears outside linebacker Khalil Mack was able to subdue Packers QB Aaron Rodgers with his ass to record a sack.
But perhaps the greatest ass moment in sports history is the legendary Butt Fumble, in which New York Jets QB Mark Sanchez crashed into an offensive lineman's ass, and the ball bounced off that ass and onto the ground. It's not every day the butt cheeks get to take center stage in the NFL, but when it does, it's important to celebrate.
Baseball
Fellas, is it gay to always pat each other on the ass whenever it's time to celebrate? Not to baseball players it's not. Unfortunately, though, there is no other practical ass usage in MLB (or MiLB, or even Little League). That said, as with football, baseball pants and butt cheeks do make for some fine bum-huggery.
Basketball
Speaking from personal experience as a man with my own "large seat" (as my tailor put it when I was getting fitted for my wedding suit), I certainly gravitated toward basketball's emphasis on "boxing out," the act of using your body to prevent an opponent from grabbing a rebound or errant shot. Basically, a fat ass comes in handy for boxing out, which made me an above-average rebounder and defender, despite only being 6-foot-2 and dribbling like Bea Arthur after taking a quaalude.
Asses also show a lot of utility in the post-up move, the bread-and-butter of the NBA frontcourt player — your centers and power forwards a la Shaquille O'Neal, Patrick Ewing and Tim Duncan.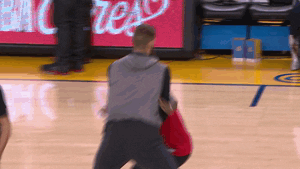 The subreddit r/NBA has countless threads dedicated to the biggest cheeks in the league. My personal favorite is a 2017 thread entitled "All NBA Thicc Team," which puts together the best starting five with the largest bums, with only the lightest sprinkling of eroticism for taste. Here's your starting lineup from the initial post:
Thompson, the former beau of Khloe Kardashian, might be the LeBron James of junk in the trunk, sporting an ass that seems like the world's tiniest paparazzo following him around to take his picture.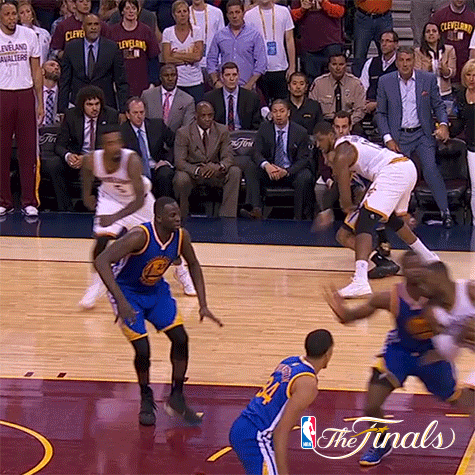 Honorable mentions go to Jared Dudley, Zach Randolph and Baron Davis. I must also shout out the Round Mound of Rebound himself, Mr. Charles Barkley. Sir Charles lucked out in that for much of his later career, the fashionable way to wear basketball shorts was as baggy as possible, but still, he wasn't fooling anyone. Enjoy a big helping of this in your crotch, pal.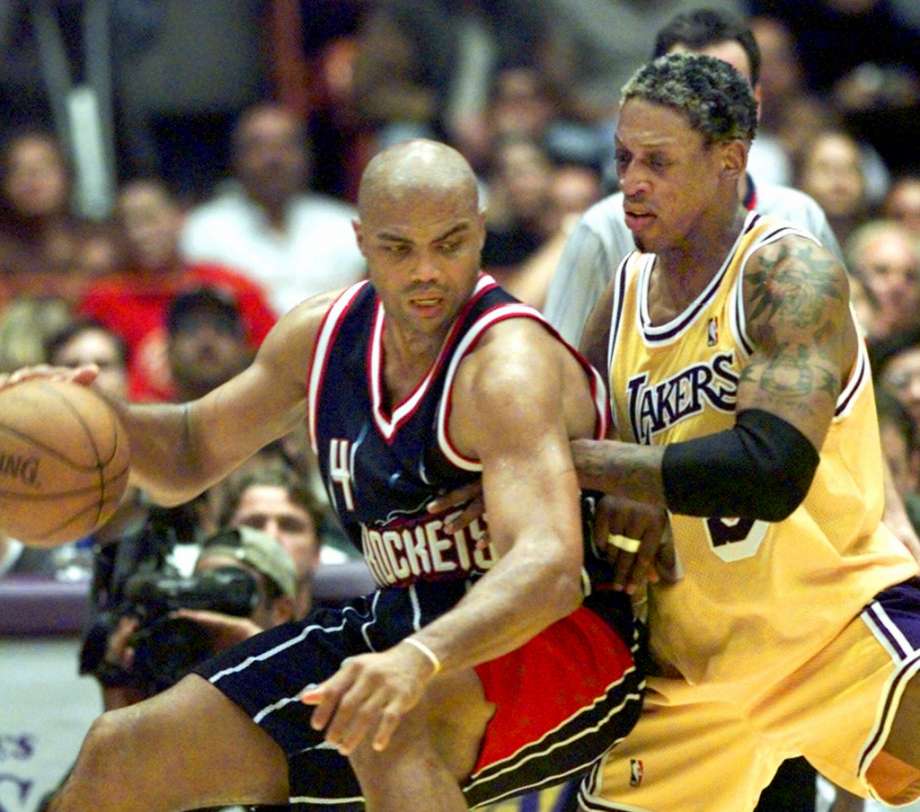 Hockey
There's not much to say here other than a firm buttocks can break a fall after a player gets checked into the boards — or do the checking all by its lonesome.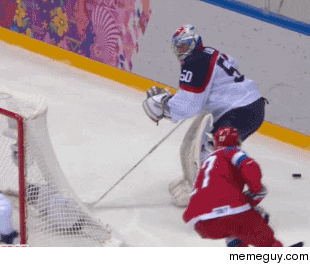 Pro Wrestling
In a performance art/combat hybrid where new forms of offense are constantly being innovated, wrestling has taken a comfortable lead in making room for the booty. Andre the Giant was fond of backing his full weight into a prone opponent dazed in the corner. And former WWF Champion Yokozuna's finisher maneuver, the Banzai Drop, was nothing more than Yoko jumping off the middle rope and sitting on his opponent. Because Yokozuna hovered around 400 pounds during his wrestling days, this looked convincingly devastating.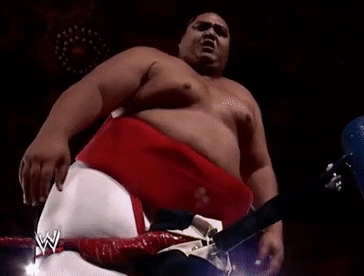 The early 21st century variant was Rikishi, a WWE superstar fond of rubbing his butt cheeks on people's heads, a move he referred to as the "Stinkface," because presumably, he didn't wash his ass.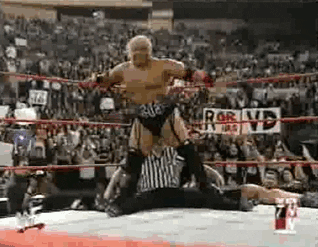 Today, the ass-as-weapon trope in wrestling has largely fallen to the women, though without the aforementioned stigma. Current WWE SmackDown Women's Champion Asuka employs a move called the "Hip Attack," which involves her sticking her butt out for an opponent to run into. It's sold as devastating, which I cannot confirm or deny, having never been hit in the stomach with a butt.
The WWE wrestler Naomi also uses a variation of the Hip Attack, but she calls it the "Rear View," which is a pun, as it should be.
So, next time you think of your ass as just a thing to sit on, or worse yet, you pigeonhole it as nothing more than a filthy sex object, consider the brave men and women using their butt cheeks to stretch the limits of what we think the human body is capable of.