About halfway through The Old Guard, two women with dirt on their faces and holes in their white cloth garbs are shackled in a Massachusetts basement, awaiting death. Andromache ("Andy") of Scythia (Charlize Theron) and Noriko, a.k.a Quynh (Van Veronica Ngo), came to Salem to free women accused of witchcraft. Unexpectedly, they find themselves put on trial for waking up after their own deaths. Repeatedly, they are captured and tortured — together.
"Just you and me," Quynh says, awaiting another bout of persecution. "Until the end," Andy replies, gleefully looking forward to their first time being burned alive.
The men of Salem got it wrong. Andy and Quynh's immortality isn't because they're witches. It's because they're gay.
Netflix's new big-budget superhero film, directed by Gina Prince-Bythewood (Beyond the Lights) follows Andy leading five immortal soldiers repeatedly saving the world while attempting to evade capture from grimy mortals.
In total, there are seven known immortals. Throughout every point in history, at least a few were there to save the plebeians. With four mortals confirmed as queer and three exuding classic queer tropes, it's now canon that only gays will survive the end of the world. Sorry, straights.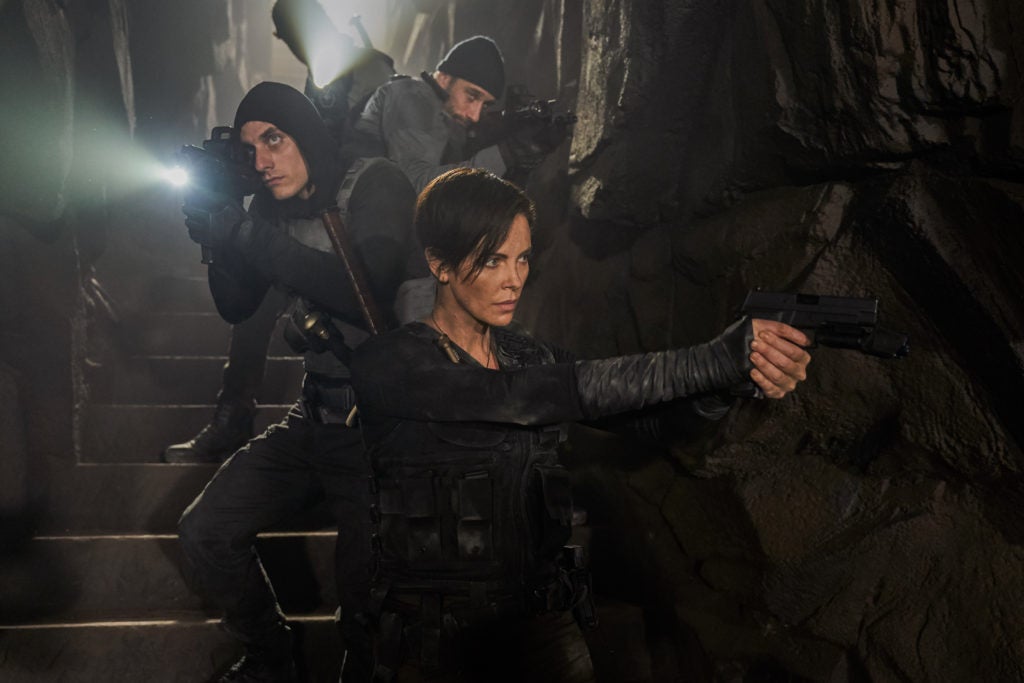 This isn't to say gays are indestructible. Historical and ongoing persecutions of queer people, specifically transgender women of color, has shown us this tenfold.
This is also true in The Old Guard. Andy informs Nile (KiKi Layne) that over 500 years ago her first associate, Lykon (Michael Ward), died unexpectedly in battle, becoming the only known immortal to expire.
Quynh also meets a sinister fate. She and Andy are separated moments after their pact is sealed when Quynh isn't sent to die by fire. Two witches together are too powerful, so she's confined inside a metal tomb and dropped into the ocean. For over 500 years, Quynh continually wakes and drowns on the seafloor. Andy gives up looking for her, and instead traverses the world alone as an undying queer hero. She meets Nicky and Joe, who have all the literal torturous love the Call Me by Your Name boys want. (Elio? Elio? Elio? More like Hello, hello, hello, Joe. Sorry. I'm sorry.)
What's Joe's deal? The medieval otter daddy, played by Marwan Kenzari, meets his enemy and Catholic twunk Nicky (Luca Marinelli) during the First. The two hot gays murder each other, wake and continue to slay each other all day and night for centuries. The longest-lasting relationship in history is two fuckable gay men.
The exceptions to this theory, of course, are Lykon, Nile and Booker (Matthias Schoenaerts). Lykon dies in a flashback scene, so we know little about him. He's wearing a burlap hat, though, which is one of the most vers fabrics in history. (This is a stretch, I know.)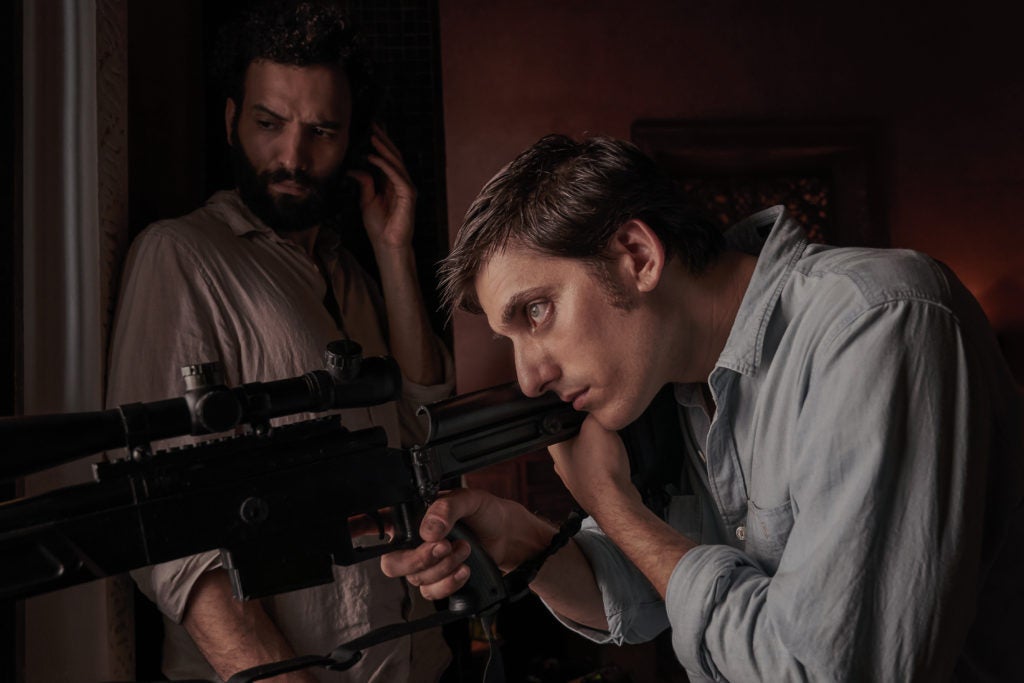 The newest immortals are Booker and Nile. Booker was a French father who died fighting alongside Napoleon. Spoiler alert, but Booker is quite literally a repressed villain. He should audition to play Hades in the upcoming live-action adaptation of Hercules.
Five hundred years later, U.S. Marine Nile is killed in Afghanistan and joins the undead squad. She has a family back home on Chicago's South Side who she can't see — they might learn they'll perish before her. Nile isn't given a love interest; instead, we follow her journey of self-actualization. Talk about classic queer coding.
Sure, The Old Guard is fictional and maybe even a little standard when it comes to destructive action scenes. But it proves once and for all that all gays look great in black, can take you down in seconds and will — no matter the millennium — save the day.