While cybersecurity experts fret about how facial-recognition tech will change state surveillance as we know it — and the implications of using it to unlock your phone — the always cutting-edge porn industry is enjoying its application as a search tool. Sites like Pornstar.ID function as databases of adult performers where one can cross-reference images from favorite (but perhaps insufficiently labeled) sex scenes to find out who exactly you're jacking off to, and locate more of their videos. Increasingly, however, these apps embrace a predictable outcome of the service: Men seeking porn actresses who look like their crush, or ex, or a friend of a friend of a Facebook acquaintance.
Once upon a time, this would have been painstaking work, requiring endless trial-and-error. With the wild proliferation of streaming porn sites and content, the chances of stumbling upon a doppelgänger at once expanded and diminished — yes, the face you're after is probably out there, but there's so much more to sift through. The temporary solution was crowdsourcing, as with Reddit's r/dopplebangher, a forum where lads could post photos of their attractive co-workers or college classmates in the hopes that someone else would recall a near-double in their own web browser history.
Now the idea is to let a neural network do the heavy lifting. Three months ago, the creators of Porn Star By Face took their creation to the subreddit r/tipofmypenis, another hub for figuring out the sources, actors, names, and locations of various pornographic materials. "Maybe it will be useful to you," they wrote. "The essence of the project is face recognition and finding similar porn actresses. We have just started and will try to improve it." The response was enthusiastic: "[Runs to go get high school yearbook]," the top comment read. "Fun fact," wrote another user. "You can input a photo of your crush to find similar-looking pornstars." Immediately came the befuddled reply: "Isn't that the point of this program?" Yes and no: Another guy was overjoyed that Porn Star By Face helped him identify an unnamed performer in an adult video, so it clearly works as a visual porn index in itself. But the tech doesn't discriminate.
Which leads to the question of whether it's creepy, or morally wrong, to upload someone's photo without their knowledge or consent in order to facilitate erotic fantasy. On first blush, it feels like stalkerish behavior, but isn't it actually an offloading of desire to someone who takes on the burden of male lust in a professional capacity? We can't pretend that people aren't masturbating to Instagram selfies already — maybe it's actually better that we separate the impulse toward real-life infatuation and private self-pleasure.
Conflating the two can certainly be problematic: My girlfriend recalls how her ex once watched a porn scene starring a woman he genuinely thought was her; no matter what she said, he couldn't be convinced otherwise, citing the mystery woman's voice and a particular mole as perfect matches. Although the actress was wearing a masquerade mask, he trusted his senses more than what his partner was telling him.
I tried a photo of her on Porn Star By Face, and the results seemed close enough, if necessarily imperfect. (The site promises that it does not store uploaded photos, in case you were worried.) I can't say it works any better for this purpose than similar tools available through Megacams or Porn World Doppelgänger — yet the evident interest in that functionality means that developers will continue to hone it. And at least one site, Did She Do Porn, hints at a troubling endgame of doxxing people who did a stint in porn, or apparently bear an uncomfortable resemblance to a porn actress; this is also the plot of a deeply affecting Adrian Tomine comic, "Amber Sweet," in which a young woman's college years become a social minefield thanks to such a mistaken identity. Later on, the two women meet by accident.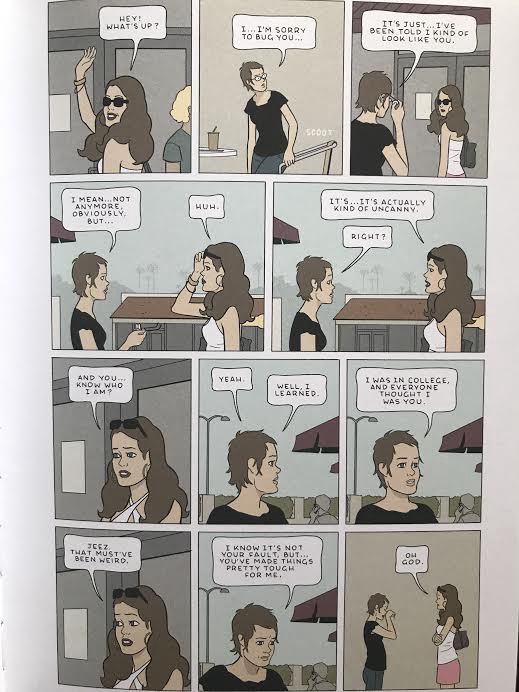 Obviously, porn stars put themselves on display, but even they may resort to a range of pseudonyms or a fluid identity that shield them from total surveillance. What happens when you discover that your hot next-door neighbor is, in fact, an adult performer — and only because this facial-recognition software exists? Whatever her career, we cannot argue that she's forfeited her privacy lock, stock, and barrel. Meanwhile, to the extent that we can trace porn lookalikes for the supposedly inaccessible women we encounter, we retreat further from the opportunity to know them, or to meet anyone else. Not for nothing do we experience a strange shame when scrolling through the nudes our ex sent us during the relationship, despite these being explicitly for us — it is a grasping for the cozy and familiar that short-circuits our ability to move forward into the future.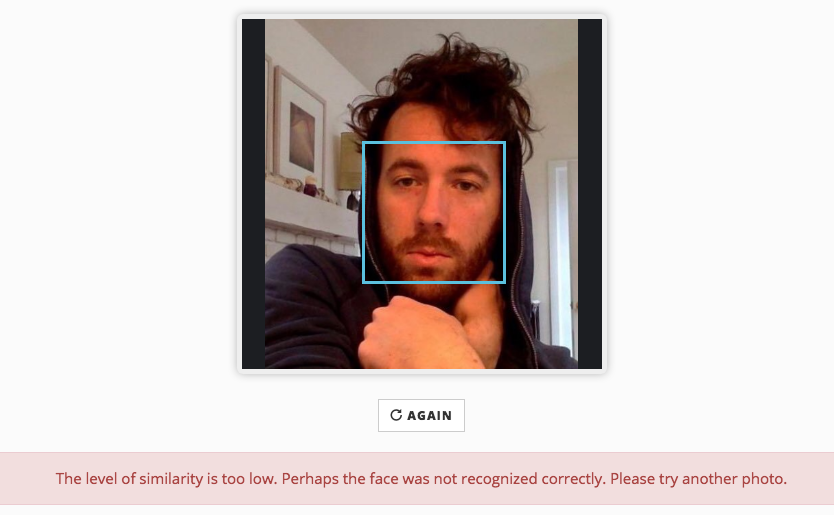 You'll notice, of course, that the gender dynamic is one-sided here. These databases include only women ("We add new girls every week!" declares Porn Star By Face), and the best you can do with a man's picture is turn up his feminine proxy. Otherwise, it's error messages all the way down — they really don't know what to make of my beard. And there's no site geared toward gay male porn actors, either. Developers may see potential in these untapped markets someday, but for now, only straight men view a vaguely interchangeable face as any kind of substitute for the person, or a bridge between unrequited thirst and sexual release. I doubt it's all that satisfying.