I don't deserve to don Peppa Pig's likeness. I'm only 5-foot-11 on a good day, while my queen stands at 7-foot-1; my singing voice is ambitious but unrefined. Nevertheless, I'll be stepping out in pig ears, a snout and my best tight pink dress come Halloween.
I just have to. I'm a Peppanator.
Peppa Pig is the British goddess of Nick Jr. She's the star of the eponymous TV show about her daily life with parents Mummy and Daddy Pig and little brother George. Peppa was already popular for her witty retorts, but it's her debut album, appropriately titled My First Album, that has the gays fully stanning.
To put it mildly, Peppa is aspirational in every sense. She doesn't just have a hit TV show and a BAFTA Award, she now has the album of the year, too. Like her height — she stands as tall as Shaquille O'Neal — her voice is formidable. She croons with a powerful yet angelic timbre, like Ariana Grande's, and absolutely commands a pop anthem.
And those anthems keep coming. My First Album contains bops titled "Expert Daddy Pig," "Rainbow, Rainbow" and "Peppa Party Time." How much do you want to bet Peppa loves a gay circuit party?
Last week, Peppa went viral on Twitter after "feuding" with rapper Iggy Azalea over whose album would top the charts. (We're all anxiously awaiting Billboard's announcement sometime this week.)
Newly out gay rapper and history-making chart-topper Lil Nas X initially stanned Peppa — before attacking her for "riding the wave." As if, Lil Nas X! She created the wave.
Peppa Pig Is the 'Best Pop Girl'
She's not just a sassy personality. Peppa has the goods to back up her persona. "The vocals on Peppa's debut are breathtaking. Honestly, she's the best pop girl vocal-wise," says Ren, a 16-year-old stan from Ireland. I took this assertion to my friend Michael, a Swiftie, and he retorted: "Peppa didn't get any Billboard considerations or VMA noms."
It's a sad truth I'm refusing to discuss any further.
Just three days ago, Ren created the Peppa Pig stan account @peppabacon_twt as a parody of other Twitter stan accounts. He's already amassed more than 13,000 followers. 
Unlike the Barbz (Nicki Minaj stans) or Swifties, the Peppanators (other stans call themselves Piglets) are all about positivity. Ren adds, "We like to support and uplift female artists," with one exception: "Suzy Sheep, who is backstabbing Peppa's career."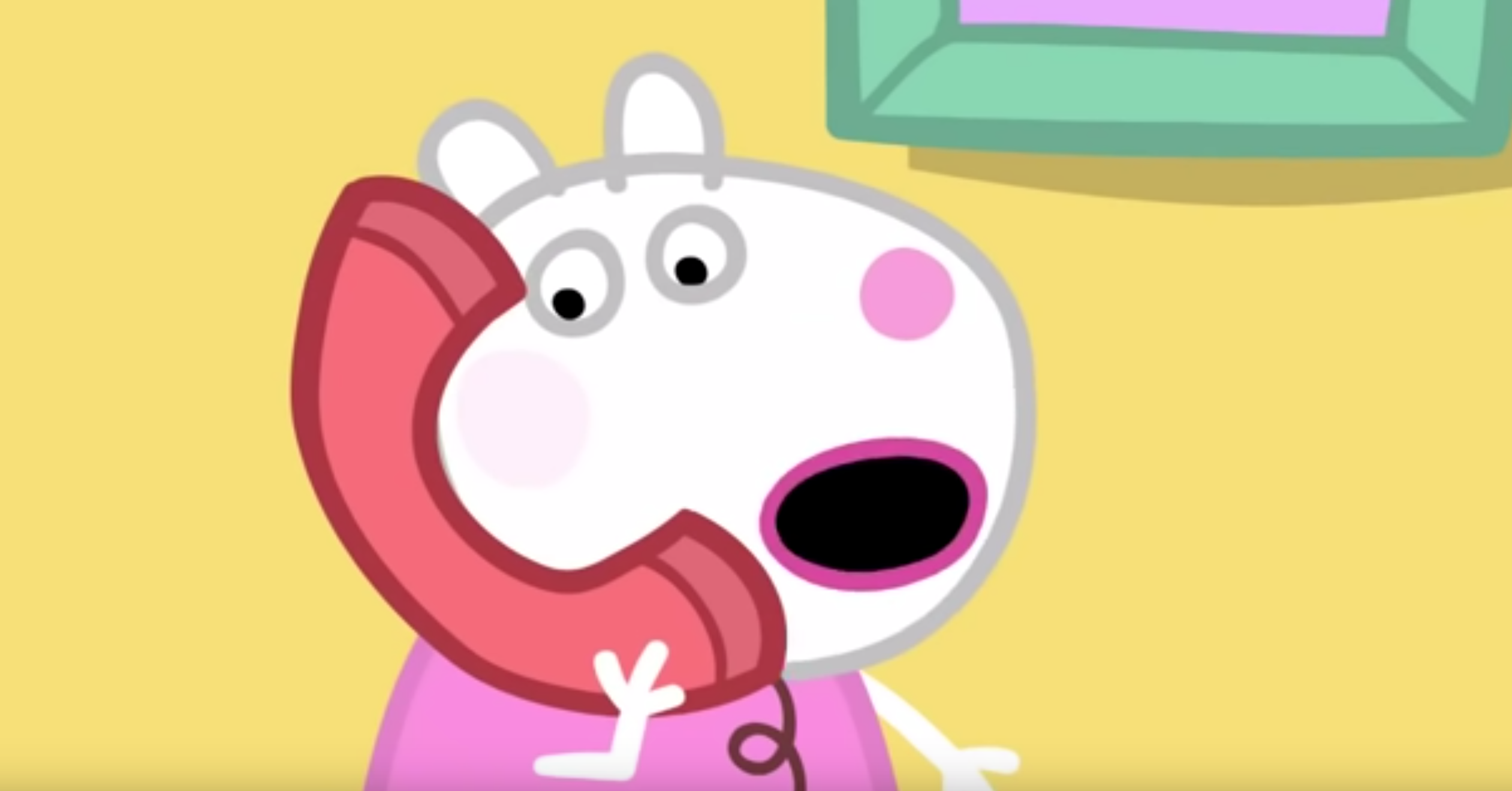 Katy Perry and Taylor Swift famously sparred over backup dancers. Peppa and Suzy Sheep — her best friend, who's a sheep and also a nurse — fought over whistling. One day, Peppa was upset she couldn't whistle, so she called up her BFF to ask if she could. Suzy claimed she couldn't whistle, much to Peppa's relief. Then Suzy realized she didn't actually know how to whistle. As the caring friend she is, Peppa taught Suzy, and immediately, Suzy whistled in perfect pitch. Peppa rightfully hung up on her shady bestie.
But don't worry. As the website Peppa Pig World notes, "Suzy and Peppa often argue, but they always say sorry and make up and become best friends again." This is what we mean when we call for queer representation.
Still have doubt the gays are into Peppa? Just look at the artists she's associated with on Spotify. Nothing's gayer than Kim Petras with a side of Cupcakke.
Peppa Fandom Is Just 'Really Absurd'
It's not just the gays who've gotten behind Peppa. She's making a name for herself in the K-pop Twitter world, too. In particular, Ren, a fan of K-pop artists Loona and NCT, decided Peppa should be a big K-pop star, especially since her photos had already started circulating on K-pop Twitter. 
Ren runs the Peppa stan account like other stan pages, creating behind-the-scenes photos, daily gossip and countdowns to new-music updates. Robin, a 16-year-old K-pop fan from England, says of Peppa and specifically Ren's fake fanpage, "It's just really absurd, and I think we connect to it." 
Peppa also has a surprisingly large following in China as a counter-culture icon. Thirty thousand videos featuring Peppa were removed from the popular Chinese streaming app Douyin as part of a crackdown on anti-establishment rebels, reports the New York Times. On the rebel count, the subreddit PeppaPigOffBrands is devoted to counterfeit Peppa products:
She's 'Currently the Favorite'
Of course, there's a third community of Peppa stans: the parents who actually watch the show and listen to her music with their children. 
Kolleen Carney Hoepfner, a freelance writer and editor of literary journal Drunk Monkeys, says Peppa Pig is the only cartoon she'll watch with her 4-month-old daughter, Leda. "My favorite thing about Peppa is she doesn't suffer fools," Hoepfner says, citing the episode where Suzy uses her imaginary friend Leo to act passive-aggressive toward Peppa's family, and Peppa calls her out on her shit. "Everyone is playing along," Hoepfner describes, "and Peppa is all -_- the entire time. She knows it's all bullshit."
To get boots-on-the-ground confirmation of Peppa's popularity, I texted my aunt to see if my goddaughter, Biz, watches Queen Peppa. "All the time," she tells me. "She's currently the favorite!" This is all to say: If my goddaughter loves Peppa as much as I do, does that make me an "Expert Daddy Pig"? I'll take it.