Today's newest generation of rappers are embracing and flaunting their youth with the sort of 1990s to 2000s nostalgia that only someone who barely remembers those decades can pull off. They've got closets full of vintage Nautica and Tommy Hilfiger, hyperkinetic Skittle-colored aesthetics drawn straight from the Saturday morning cartoons, and heads full of dreams inspired by childhood nights sleeping on the floor in front of a big boxy television.
Misappropriation of copyrighted cartoon characters is nothing new; flea markets have been filled since time immemorial with bootlegs ranging from black Bart Simpson to SpongeBob in gold chains presiding over Scarface stacks of money and drugs. More recently, however, cover designs have been mining the golden era of early original programming on Nickelodeon and Cartoon Network for inspiration.
https://www.youtube.com/watch?v=1Sz2_aPWphU
Atlanta's prolific 24-year-old rapper Rich the Kid paid tribute to Jhonen Vasquez's cult television hit Invader Zim with the cover of his recently released mixtape Rich Forever 2, giving Zim brown skin and a new friend with Rich's tattoos and chain. Close associate (and fellow domestic abuser) Famous Dex, a skinny 23-year-old with facial tattoos and dyed hair from Chicago, appeared on the cover of DJ Shon's Dexter the Robot mixtape as a mop-topped cartoon surrounded by characters from Ed, Edd n Eddy, a Cartoon Network show that ran for a decade beginning in 1999.
Rico Nasty (a.k.a. Tacobella) credits her obsession with children's television to parenting her son. She scored a viral hit based on the title theme from iCarly, and a remix of her song "Hey Arnold" is illustrated with guest artist Lil Yachty's iconic, red-beaded braids dripping off the football-shaped head of the show's titular character.
And 19-year-old self-declared "King of the Teens" Lil Yachty himself earned the internet's fascination through his use of quirky beats from producer The Good Perry that frequently (and illegally) raid the soundtracks of their childhood. The ludicrously joyful "All Times" features a sample of the Rugrats theme song and cover art of a dark-skinned Chuckie Finster, and "Run/Running" off the Lil Boat mixtape samples Koji Kondo's "File Select Music" from Super Mario 64.
Japanese animation and comic books are far from neglected, with countless rappers paying visual and lyrical homage to everything from Dragonball Z to Naruto to Pokémon — even Kanye loves Akira. However, 22-year-old self-proclaimed "Japanese trap" artist Lil Uzi Vert takes it one step farther by looking like an anime character himself. He bounces and dances giddily in shaky videos uploaded to social media, tossing Manic Panic-dipped locs and mugging flamboyantly for the camera in gif-ready reactions to his own lyrics.
Imagery from the manga-influenced American graphic novel Scott Pilgrim appears throughout Lil Uzi Vert's visual identity: On his last three mixtape covers, on his immense custom chain crafted by Ben Baller, and on on the sublime and slurred track "Scott and Ramona" that compares his relationship with Brittany Byrd to that of Scott Pilgrim and Ramona Flowers. He appeared on stage at Chance the Rapper's festival Magnificent Coloring Day festival not in A$AP Mob's streetwear brand VLONE, but in a t-shirt for Hayao Miyazaki's 2001 animated feature Spirited Away.
Not everyone is a fan of his internet-age style; 29-year-old Atlanta rapper Reese LaFlare took aim at his effeminacy and lack of street cred in a freestyle diss that included the bars "That connect you rap about is WiFi, You ain't never even really seen a trap" and compares his fashion sense to that of "a little pink pony."
While LaFlare may not approve, Uzi's sartorialism is still admired. He's helped drive rap's acceptance of the choker — one of the resurrected 1990s trends that's bubbled up everywhere from the runway to Claire's. No longer just for disaffected Tumblr thots, chokers have been spotted on everyone from Kodie Shane (the petite and preternaturally sunny breakout star of Lil Yachty's teenage rap collective Sailing Team) to Willow Smith. Hell, even Offset (now rap royalty due to Migos' longevity and influence in the Atlanta scene) bragged "My diamonds a choker" on the recent phenomenal single "Bad and Boujee."
In an industry where displays of masculinity and indulgence in luxury are par for course, how do you flex in a way others can't? It's often said that you're too old to wear a trend if you owned it the first time; with their overt romanticism of the '90s and '00s, the Soundcloud rappers turned superstars of today are wearing their youthfulness as ostentatiously as a Goyard bag.
Youth can't be bought; there's no safety deposit box holding a wizened portrait of Dorian Gray hideous in Fendi and Yeezys, no way to turn back the clock of relevance. The dons of 1990s gangster rap have struggled to revitalize quiescent careers, lacking the hype that comes with a fresh face on the XXL Freshman cover.
Drake associate PARTYNEXTDOOR was recently subject to allegations that he's in his early 30s, rather than 23 as he claims (though not everyone believes the rumors). What is entirely believable is artists' concern that the teenagers and young adults that make up a huge percentage of rap listeners relate better to an artist their own age.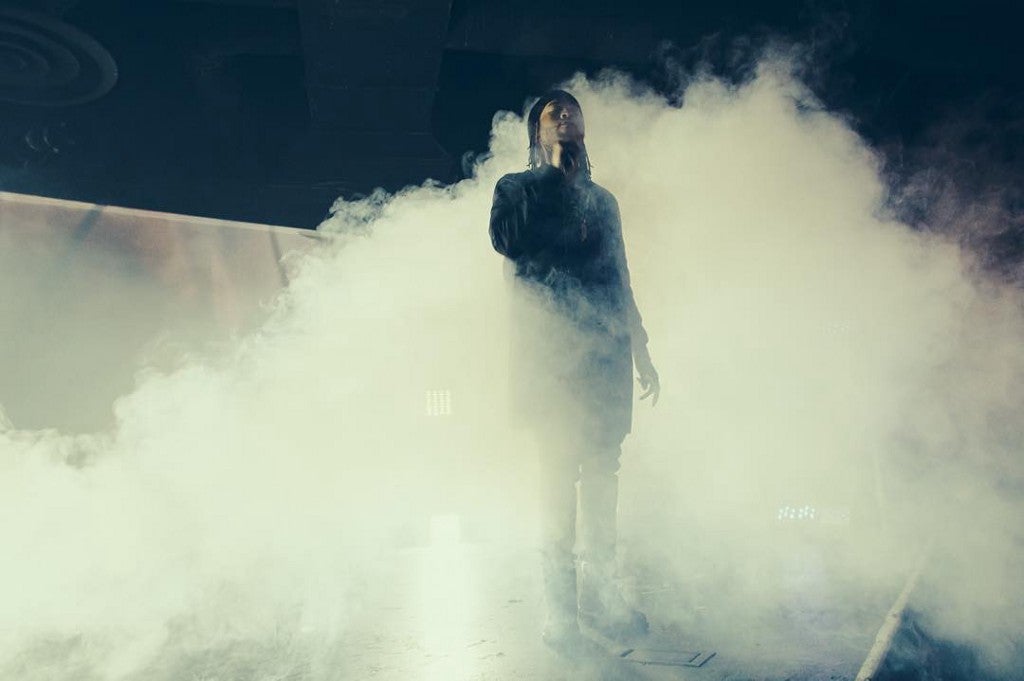 The older rap establishment has been reluctant to embrace the scene's newest stars the way younger fans have — shaming them for growing up worshipping Andre 3000 rather than Tupac Shakur. Rather than backing down and striving for acceptance, the Class of 2016 is redefining priorities and reinventing aesthetics while recasting immaturity as a status symbol. They set themselves apart from those who came before with wider worldviews and completely different cultural touchstones.
Anyone who's ever had friendships across generations knows how quickly the age gap becomes apparent when you compare the technology and media you remember from your childhood. The nostalgia being displayed in mixtape covers, Instagram fan art and merchandise decisions is a way of saying, as Lil Uzi Vert eloquently puts it, "I'm so young I could fuck on your niece."
It wasn't so long ago that the new generation of rappers taking over the industry were children sitting on the couch at their mama's house drinking Strawberry Quik and watching Snick. They're not about to let you forget it.