The Silhouette, a cash-only dive bar with a dart room and free popcorn that's just west of Fenway Park in the long-time blue-collar neighborhood of Allston, has been open for 53 years. Irene Davis has been behind the bar for 34 of them — and more impressively, she's worked there on nearly every one of those Christmas Days, too.
A major part of our crowd is regulars, probably 70 percent of the people who come in here I know by name. And most of them have been coming in at least as long as I've worked here, and they're always sure to come by on Christmas. It's a good place to be on a holiday — it's our own little community, our bar family. Missing a Christmas at "The Sil" would almost be like not seeing your parents or your children.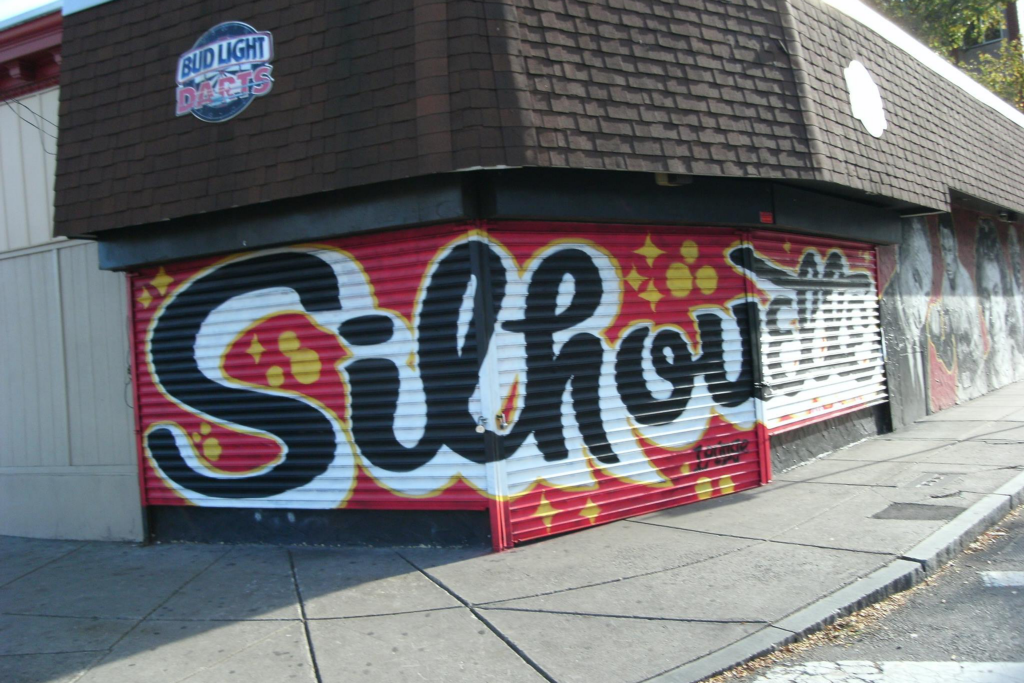 We open up later now, either at 2 p.m. or 4 p.m., depending on the day of the week. But we used to open up everyday at nine in the morning for the folks working overnight shifts — the railroad workers, ironworkers, things like that. Those jobs are gone now. Or at least none of them are local anymore, which is sad. Compared to most of the rest of Boston, Allston is mostly affordable, but nothing like it used to be. The neighborhood today is mostly BU students and musicians. So we don't have a reason to be open at 9 a.m. Nobody's getting off from work at that time anymore.
When we opened up in the morning, on Christmas, my regulars would be here by 11 or so — you know, after the presents or whatever. They'd stay for a while, have a few beers, say hi to me and then go back home to their families. Now that we open later, our regular crowd is here as soon as dinner's done.
If there's anything strange about being behind the bar on Christmas, it's the people who are really down and feel like they don't have anywhere else to go. I only see them this time of year. If they're first-timers on Christmas, they're here because of the holiday. And you never know what you're gonna get with them.
I had a guy in one year, and he was just totally not okay. He wasn't drunk so I didn't have a good reason not to serve him other than what my gut told me. But he had maybe one drink, and when somebody came up and talked to him, he went off the deep end. Just screaming and swearing. He threw a brick through the door when we asked him to leave.
The cops were called, but I told them, "There's nothing to do. He was just having a bad night. I've never seen him before, and I'll probably never see him again."
"Oh yeah, I know," they responded. "The holiday do things to some people."
You always recognize the people who might be a problem. It's just a sixth sense you develop working in a bar. You can see it in their eyes: They're looking for a reason to unload on somebody.
But you know what? They come back.
I mean, most of them don't come around any other time of the year, but they come back on Christmas. They know they have a place here. Because if you behave yourself, I'm happy to have you — whenever you want to stop by.
I suppose you could make some assumptions about people coming in here on a holiday, especially the men: What, you don't have a family to spend time with? Does your wife know you're here? How do your kids feel about you being out at a bar at Christmas?
But you know what? I appreciate where they're coming from. Everyone's just taking a break, getting a way for a minute. I don't ask questions. If they want to talk about why they're hanging out with me instead of being at home, they can talk. If not, that's fine also.
I mean, they could probably make some assumptions about me, too — me being here all the time on Christmas.
But you know, I'm used to working the holidays. And after a while, my family just worked around it. My husband and I have always done Christmas dinner at breakfast time anyway. He's an early riser, and I can't eat too much and then go to work late at night, I'll be too full and tired. My family is all in the neighborhood so we do breakfast — well, I guess it's our dinner — and then I go to The Sil. I bring leftovers to the bar with me, for folks who maybe aren't having anything special later.
I think that's the best part. It really is a family here, and you really feel it on a holiday. The owner encourages us to close early on Christmas Eve, maybe 9 p.m. or 9:30 p.m., instead of 1 a.m., but if there's people here enjoying themselves, we'll stay later.
You don't want to get hit with a late-night crowd on a holiday, though. That's why we try to shut down early. If you're open later than everyone else nearby, all you get at the end of the night is some other bar's problems. But if there's folks here who want to be in a place with people, talk and mingle and not be a problem, I'll keep us open.
Why not?
I like that it's a place nobody ever wants to leave.
—As told to Haley Hamilton