Not sure if you're aware, but it's Fight Week here at MEL. That means, we'll be highlighting a collection of fight-related content all week, because, well, it's summer, and the summer heat brings out the fighter in all of us. No, not WorldStar videos of street brawls; more like why watching couples fight in public is so enthralling, a backyard in Virginia where the people of Harrisonburg work out their issues with each other, and as you'll read below, the cultural, historical and psychological underpinnings behind road rage. Be sure to check back for new stuff throughout the week, but if you can't, don't worry, we'll wrap up the whole package with a nice bow this weekend.
And with that, here's everything — pugilistic or not — that happened on MEL today.
Must Read
"The Fast & Very, Very Furious: Why We Get Road Rage and How We Can Stop It"
Why do we become the worst version of ourselves the moment we're wronged behind the wheel? Has it been this way since the days of the Model T? And is there anything we can do to stop it? Features writer C. Brian Smith spoke to a clinical psychologist, an author who wrote a book on the topic and a former police officer to understand why we get so fucking mad while on the open road. READ MORE
Microwave Cooking for One :((((
It's a running joke that bachelors are incapable of cooking for themselves. And while some stereotypes are bullshit, some are completely rooted in truth. To wit: Staff writer John McDermott found a Reddit thread documenting the very sad dinners very single men make. Here are a few of my favorites:
"Plain white rice with Italian salad dressing poured over it."
"Spaghetti but with ramen noodles, ketchup and chopped hot dogs."
This guy's cheesy peas: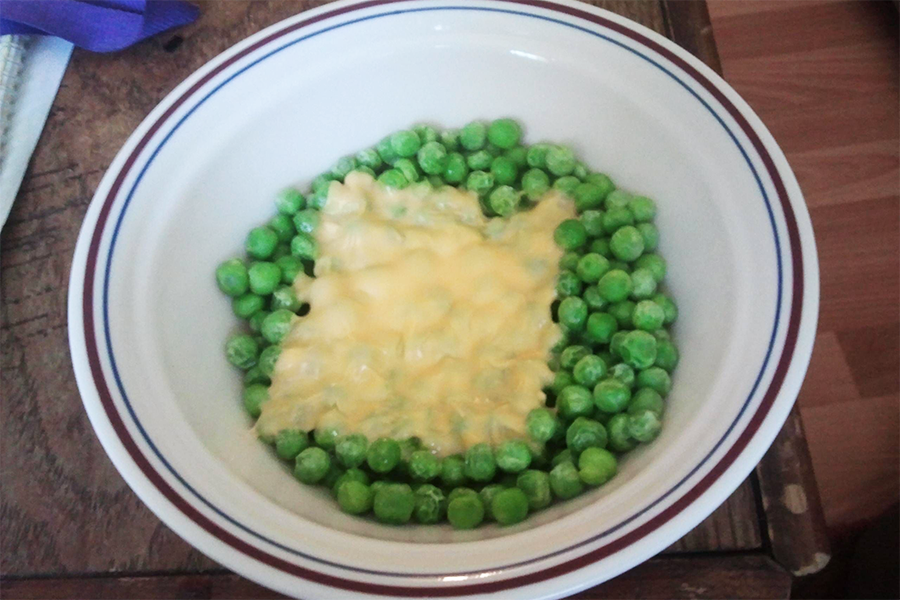 And finally, the guy who made a Bloody Mary with vodka and SpaghettiOs.
For even more depressing bachelor meals, click here.
Quote of the Day
As part of Fight Week, Tim Grierson spoke to crewmembers on the bloody Russian bathhouse fight scene in David Cronenberg's terrific 2007 thriller Eastern Promises. So, how do you stage a knives-out brawl between two burly Chechens and a Russian vor in nothing but the tiniest of towels? It wasn't easy, and let's say the placement of the blades wasn't the only topic of discussion:

It's a Cronenberg movie — you know it's going to be violent, and you know that violence is going to be depicted in the most realistic way possible. Which means, if you're going to have dudes fight in the middle of a steam room, balls will make an appearance.
For the rest of deets on the making of Eastern Promises' naked fight scene, click here.
Too Long; Didn't Read
In the 1970s, waterbeds were all the rage. And part of the reason they became so popular was the perception that they were a better bed for sex.
But are they really? We attempted to find out.
Meh. Seems as though there are better waves to ride.