In the early aughts, it was a teen rite of passage to visit Claire's at the mall, get your ear pierced, have a friend take a photo on a FujiFilm disposable camera of the bedazzled stud causing your ear to throb and cap it all off with a walk over to Auntie Anne's for a congratulatory greasy pretzel while praying your ear doesn't pus.
Those days are long gone — high-end malls are liquidation shopping centers, former Claire's customers are corporate shills and everything once disposable now lives online forever. That said, the pivot to unassuming work clothes would make just about anyone long for the days of gaudy plastic heart necklaces and beaded friendship bracelets.
What if I told you, though, that these two worlds could coincide? 
To that end, for your next corporate Zoom, Alex Bass, a 24-year-old jeweler, wants you to dress like you just got back from Claire's — chunky beaded bracelets and all. In December, she founded maximalist jewelry brand Hang On as the spiritual heir to aughts-era mall piercing outposts. The mall kiosk vibe of cheap, chintzy jewelry now lives online through her small Instagram shop, where she sells bedazzled face-mask chains and beaded string phone straps.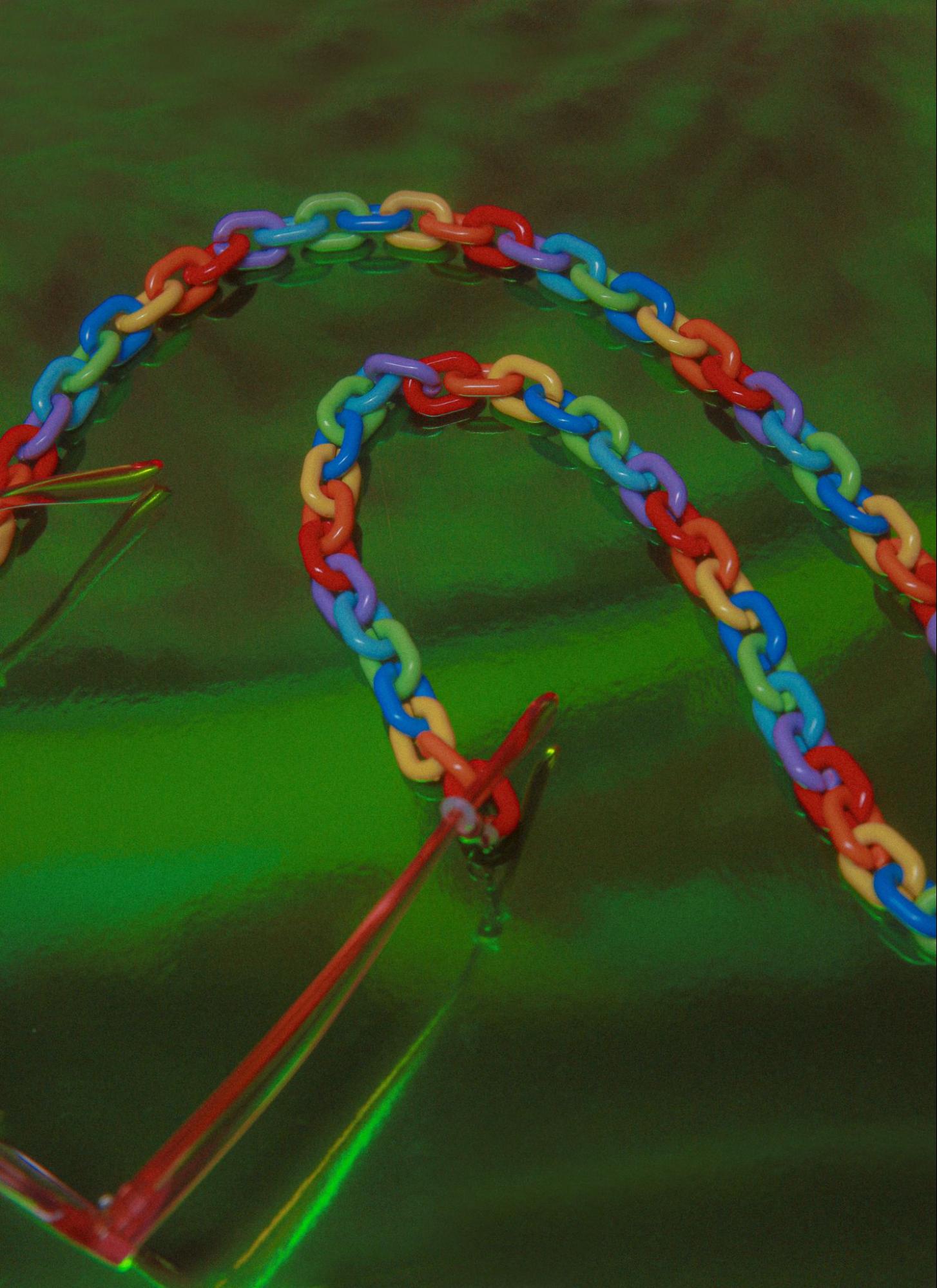 "As an adult, it's really fun to spill back into that design aesthetic and create something that our demographic" — twenty-something adults with expendable income for the first time in their lives — "gets really excited to see," Bass tells me. "They're like, oh my God I used to love this and actually, subconsciously, I still love it." 
Boosted by guidance from her costume jeweler parents and inspiration from Y2K-inspired Etsy small-business owners, Bass started with two products: iPhone lanyards and face-mask chains.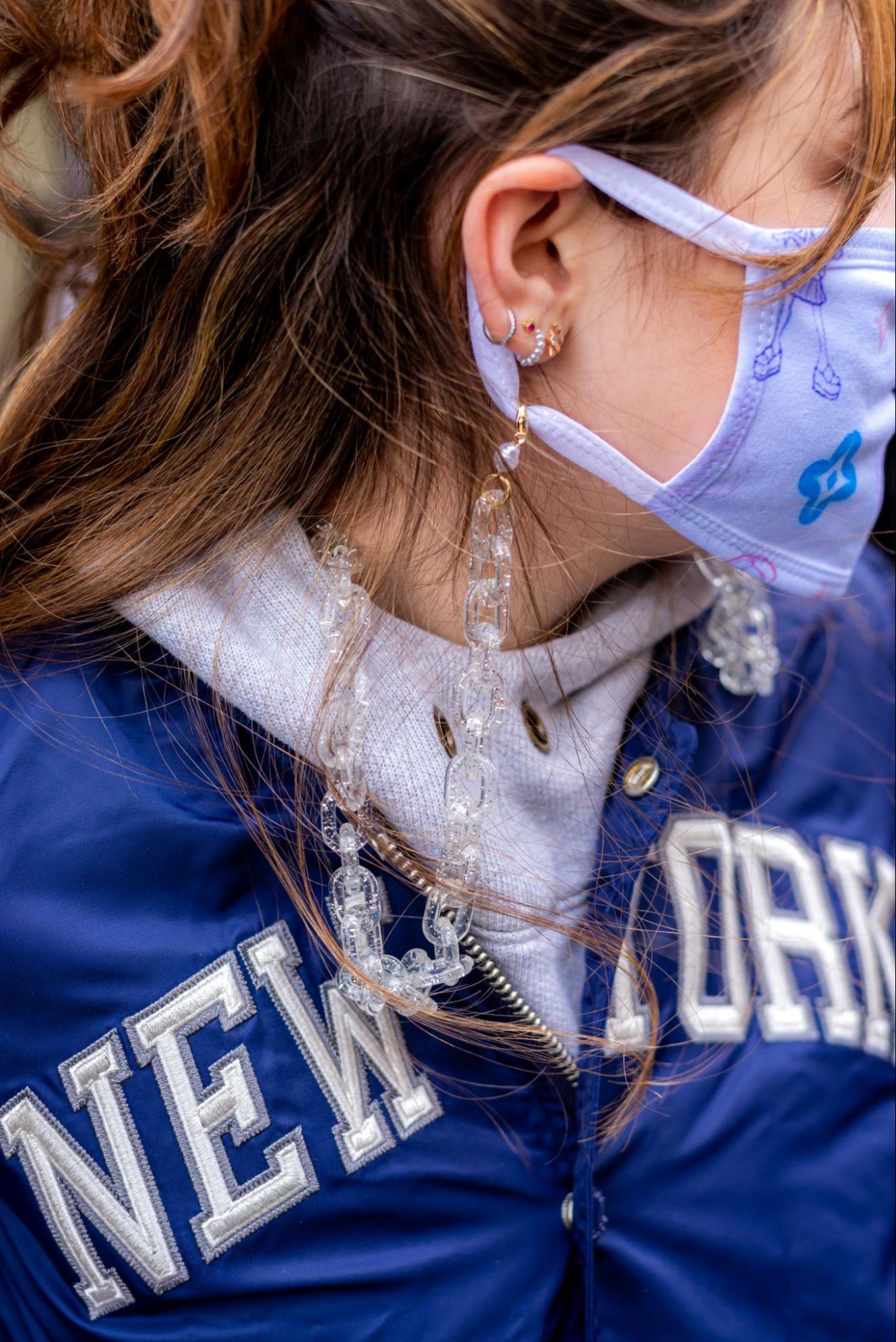 Once worn on the necks of high school art teachers covered in pins and magnets, the lanyard has rebranded as effortless, intentionally vague chains and straps. Phone lanyards to slip over your wrist are a favorite of Instagram-heavy celebrities, who influence the influencers that guide our sartorial tastes. London-based retailer String Ting counts Kendall Jenner, Miley Cyrus and Dua Lipa as clients for their pricey straps, with cutesy names like "Jolly Rancher," "Pink Lady" and "Neon Dream."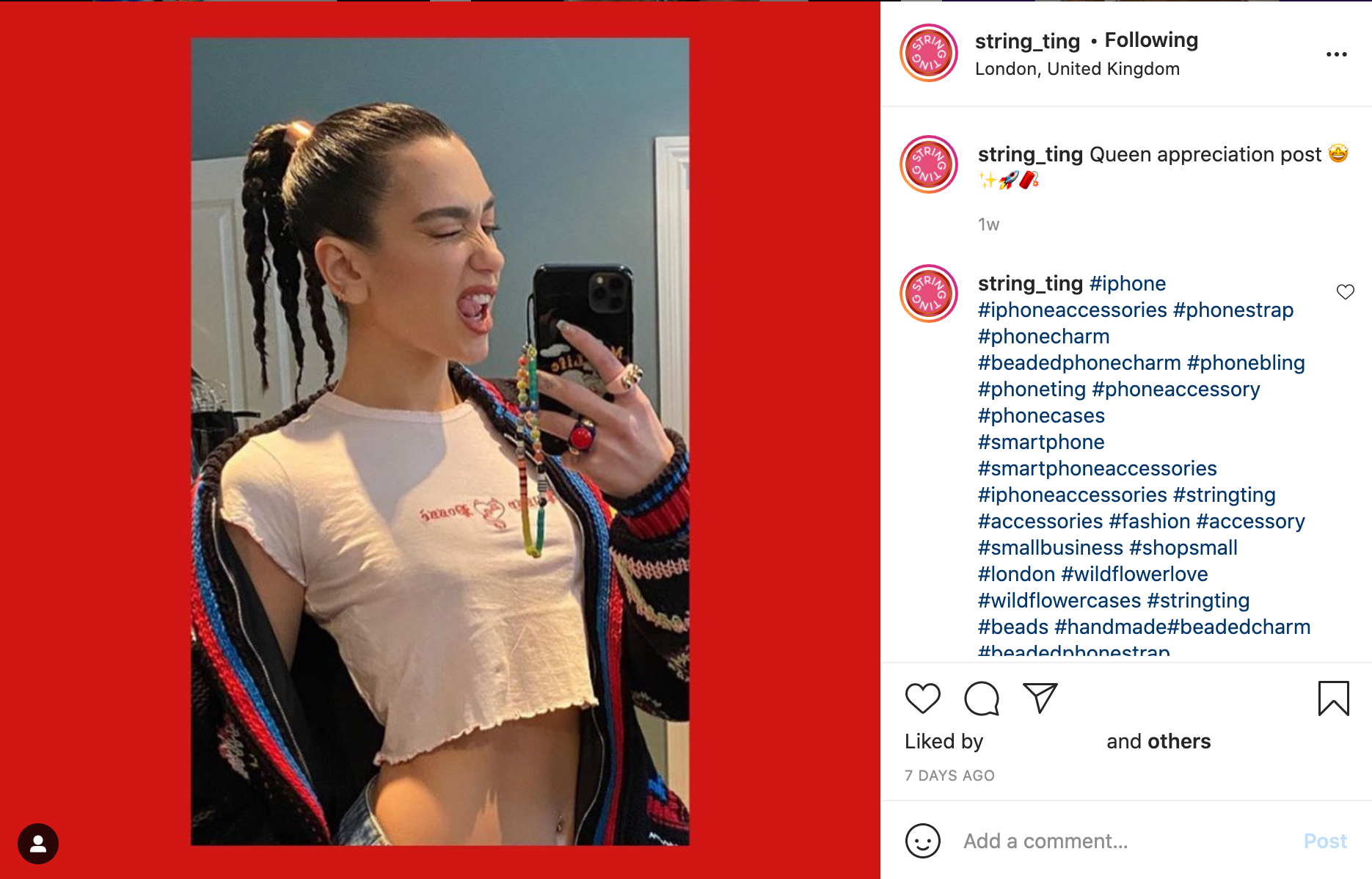 Beaded jewelry also saw an increase after the pandemic ushered in an entirely new jewelry item: the face-mask chain. According to Morning Brew, on fashion curation website Lyst, searches for "face mask chains" increased 122 percent between the third and fourth quarters last year. Etsy sellers and stalwart retailers like Chico's and White House Black Market were quick to reconfigure necklaces as detachable face-mask lanyards, which solves the issue of not knowing where to put your mask when removed in public. (Also, don't remove your mask in public.) 
Bass recognized an opportunity to bridge influencer-adored beading with face-mask couture, fastening chains made of gold, colorful paper clips and plastic pearls. "Masks are going to be around longer than we think they are," Bass says. "This is the right time to do it."
While not all online sartorial trends translate to monetary retail success, kitschy craft accessories have. Luxury brands like Susan Alexandra, WALD Berlin and Éliou have attracted fashionable clients like Gigi Hadid — Susan Alexandra recently even named their $115 acrylic bead earrings the "Gigi Earrings" in honor of Hadid, who was also spotted carrying their $325 striped, beaded "Merry" bag.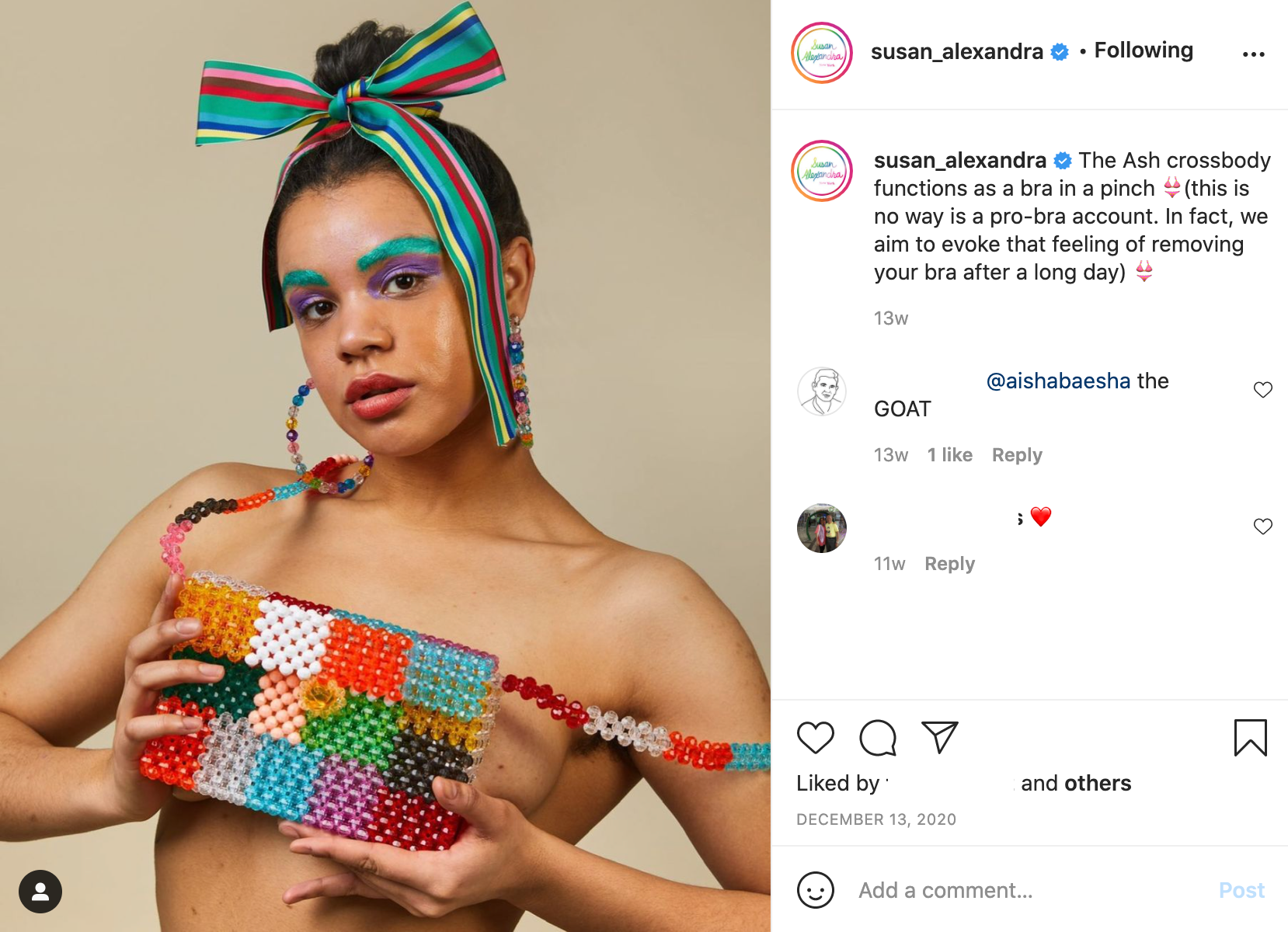 Still operating as an Instagram-first commerce site, Hang On is betting that enough jaded millennials and Gen-Z shoppers will buy her nostalgic aesthetic, especially as more luxury brands try to hop on growing summer-camp nostalgia for the rich and trendy — bracelets and iron-on trinkets at an expensive price point only nostalgia could justify. 
Earlier this week, Instagram watchdog fashion account Diet Prada noted Bottega Veneta sells a floral-beaded necklace for $3,390, while some independent Etsy sellers price similar daisy-chain designs for $25. "There really should be more of a price transparency with these things," Bass says, who prides herself on selling $10 lanyards and chains. "It's ironic to me that brands are trying to elevate [Y2K trends] because the point is that it's supposed to be accessible and fun."
That's not to say Bass isn't trying to make a profit. "I'm not just doing this as a hobby," she says. As such, she's investing in Instagram influencer marketing and hoping enough kids online want to relive the aughts with her. Each shipment is adorned with a Hang On sticker, personalized note and dollar-store candy. "I want to create things for the moment and things that are useful," Bass says. 
It seems face-mask chains and nostalgia are what's keeping her customers physically and mentally healthy.