There was no way in hell I was buying it. But there was also no chance I was taking the 30-minute bus ride back to my subleased apartment without at least one goddamn vial. It was the summer of 2018, and I was standing at the counter of Le Labo Fragrances in Silver Lake, Los Angeles, when I faced a financial reckoning.
That summer was the sartorial height of Comme des Garçons Converse All-Stars and blue business-bro gingham shirts. Still, both paled in comparison to Santal 33 — Le Labo's elixir that captivated every city-dwelling girl and gay. No one could afford the $192 standard 1.7-ounce on an intern's salary. But I had to leave this tiny-ass luxury goods store with something. I couldn't have the sales associate eye me any longer, and I couldn't let myself return to my podunk Midwestern college town in a week without this token of the metropolitan life I desperately wanted.
Panicking, I backpedaled. I mumbled that I wasn't ready to commit to a signature scent. Then I asked for a few of the $6 0.05-ounce sample vials.
What I thought was a weak attempt to escape the judging eye of luxury workers turned out to be one of the greatest style hacks I know. For something so small, fragrances are still so damn expensive. But I smelled heaven in a Le Labo storefront on a weekday evening, and I walked out smelling like musk and wood without breaking the bank.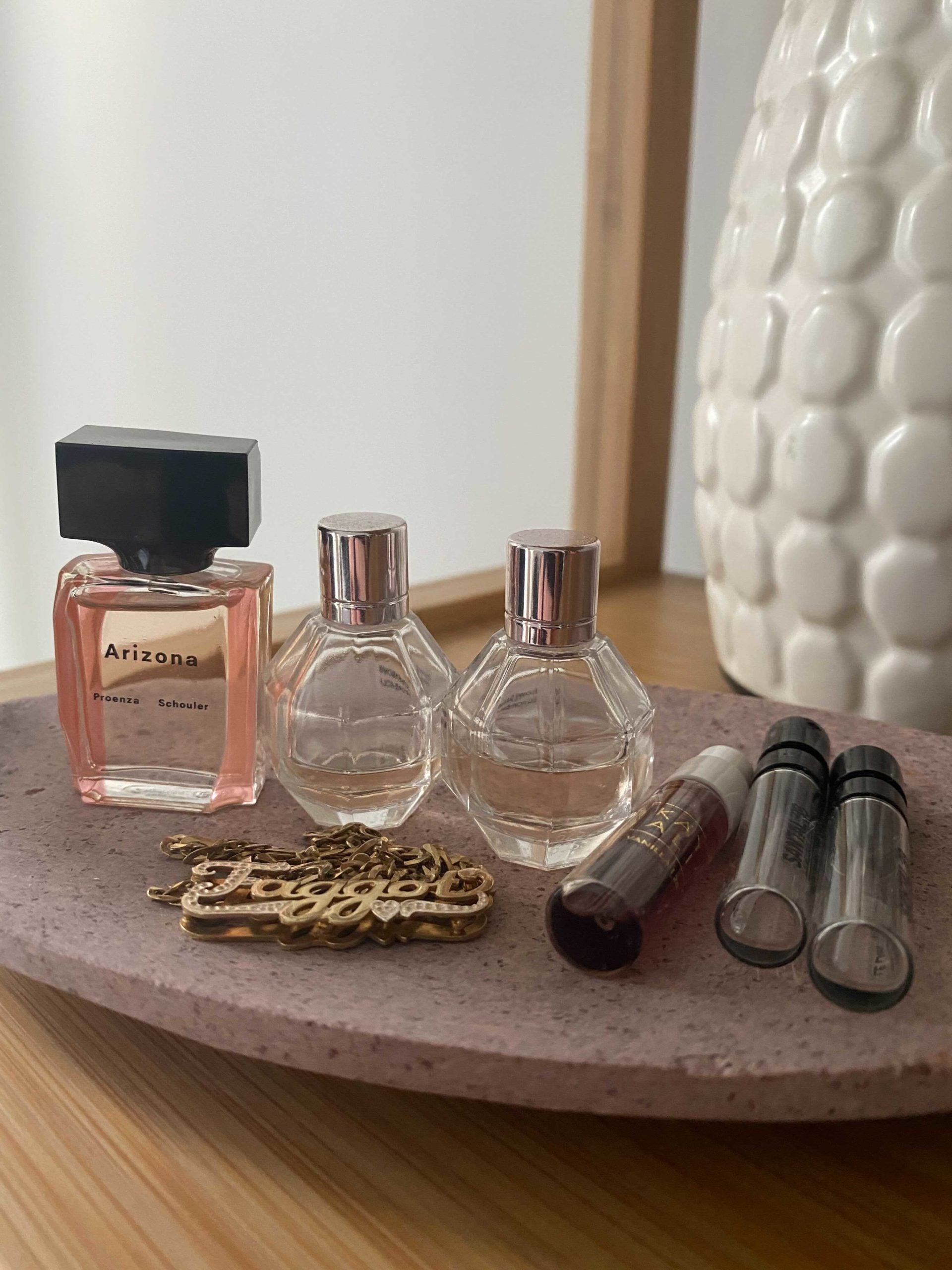 Since that fateful day, perfume samples have been my stalwart trick to smelling great on a budget. I spritzed it on each wrist and my neck about twice a week before social gatherings (ah, remember those?) and got about three weeks' use from each vial. I'd re-up at a Le Labo store or a Nordstrom fragrance section once every few months.
Yes, technically it's cheaper to buy the standard 1.7-ounce bottle, which comes out to $112 per ounce while the testers are $120 per ounce. But then you lock yourself to just one scent. If there were ever a time to experiment with fragrances, it's now, while you're trapped at home.
Best of all, they're accessible. Nearly every major fragrance sells these samples. And, no, I'm not referring to the tear-away magazine inserts for Ralph Lauren. Think $165 Viktor & Rolf Flowerbomb for $5.
It feels a little odd to buy luxury colognes for a quarter of the regular price. You can't thrift for a dupe at your local Goodwill or attempt a return after breaking the seal for one-time use. For most popular perfumes (like Daisy by Marc Jacobs or Bleu de Chanel), you usually have to bite the sartorial bullet and fork over $100, or walk away smelling of nothing but your own tears.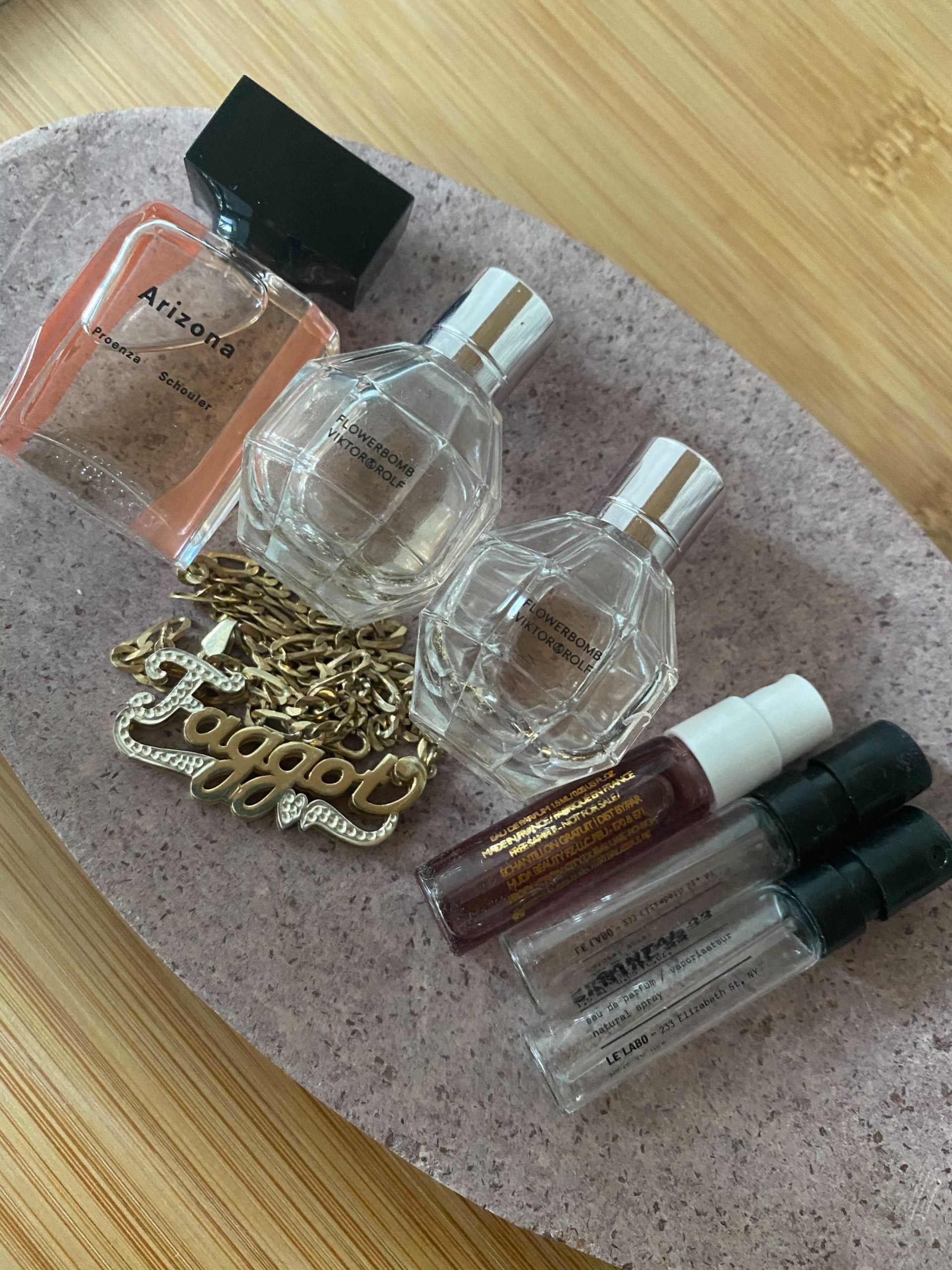 Where to Find the Best Cologne Samples
Surprisingly, the samples are not that hard to come by. Beauty stores like Sephora or Ulta often pour testers for you to try if you simply muster the courage to ask, while TheAromi.com sells a variety of sample vials from high- and low-end brands. Of course, Le Labo is the rare luxury brand that openly sells samples on its website.
Samples, particularly in a pandemic where we're socializing less, is a fantastic way for fragrance newbies to try on a few scents with little commitment. At the end of the day, nothing smells as good as copping luxury perfume for cheap.