When I first heard that West Hollywood's posh, vegan Mexican restaurant Gracias Madre had begun serving cocktails made with marijuana extract, my first thought was to make brunch reservations immediately. But once I really started considering the concept, I was confused. California's medical marijuana laws currently allow only patients with a doctor's recommendations to access marijuana products via collectives. Gracias Madre, for all its hipness, is still just a regular restaurant with a regular liquor license, so how was this legal? And perhaps more relevant to my interest as MEL's weed columnist, what does a "Stoney Negroni" taste like, and will it get me high?
Coincidentally, my roommate, Olga Desyatnik, is a bartender at Gracias Madre, and she was able to give me the inside scoop on the whole shebang. She explains, "Basically, THC can only be extracted from the bud, but CBD" — the cannabinoid added to these cocktails — "can be extracted from both the bud and the stalk. So when the CBD is taken only from the stalk, it's classified as hemp and totally legal."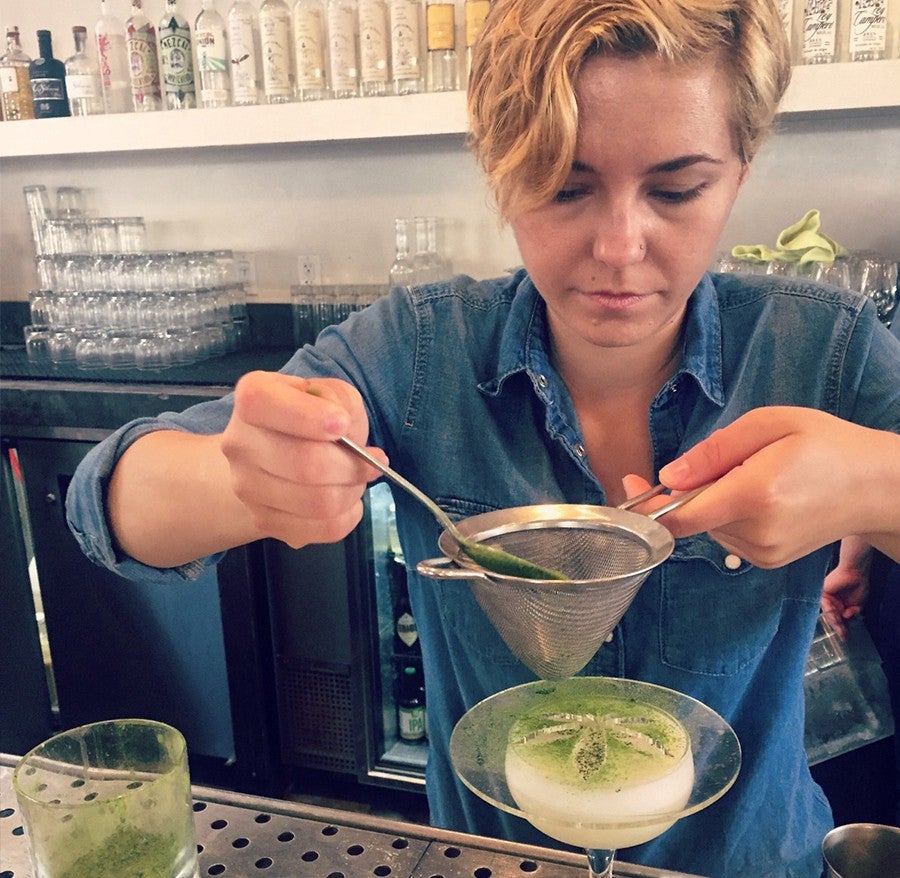 What's more, unlike with most THC-infused edibles, the CBD extract used in the cocktails is non-psychoactive, so you're not going to leave the restaurant with blazing red eyes or a new take on alien conspiracies. (According to Olga, it can even help you escape a bad high.) Of course, like with any marijuana product, particularly those you ingest, CBD is going to have a different effect on everyone. But its ultimate feel is relaxation of the body and mind; it just might be so slight you don't notice it.
I went to Gracias Madre last week for a welcome respite from the blazing heat. My hungover boyfriend was not pleased about the prospect of vegan food, but I placated him with promises of post-cocktail Shake Shack. He wasn't drinking and I didn't feel up to downing three cocktails all by my lonesome at 1 p.m. on a Monday, so I ordered the Stoney Negroni and the Sour T-iesel. (The Rolled Fashioned would have to wait.)

The drinks — twists on the classics whose names they play on — came promptly and were beautiful in both appearance and taste. The tequila sour, adorned with a matcha powder pot leaf, was frothy and tart. It was clearly made with a smooth, quality tequila that one would expect from a restaurant like Gracias Madre and was the perfect complement to my chips and guac. The matcha powder wasn't simply decorative; it provided an earthy scent and finish to the bright flavor of the sour.
The negroni was, hands down, the best negroni I've ever had. The orange peel — cheekily printed with the words "puff puff pass" — gave the drink a hearty pop of citrus that I wasn't expecting, and it was surprisingly refreshing on such a sweltering day. The taste was smooth, with just the right balance of bitter and sweet. Those giant ice cubes may be pretentious, but fuck if they don't make cocktails go down exactly like they're supposed to. Neither drink tasted overwhelmingly like weed the way that edibles do, although both had a definite and delightful herbaceousness to them.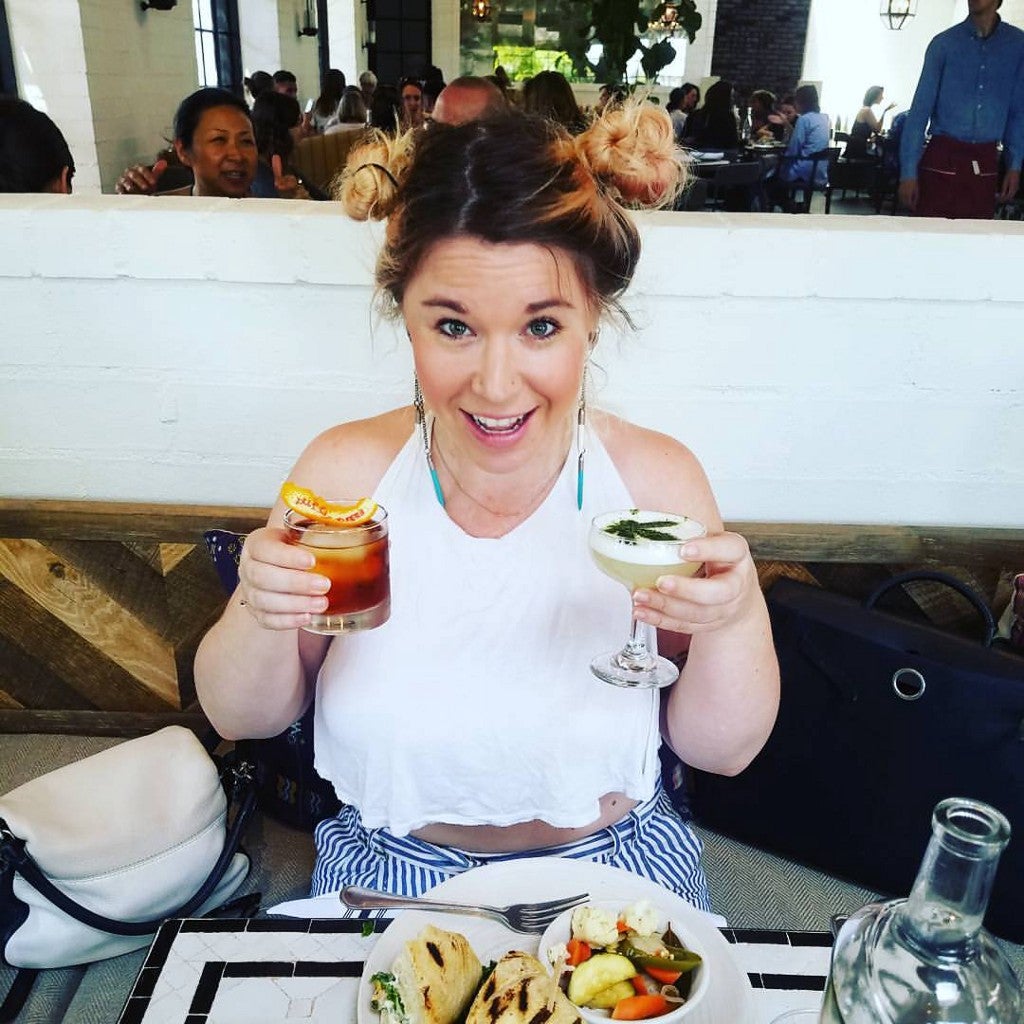 I left Gracias Madre and stepped into the sun feeling a little drunk, but, more than that, calm and happy. For the next hour or so I had some delightful body tingles, but mostly I was just chill af and in a great mood. I'm not a big liquor drinker because it can put me on edge and make me feel out of control, but the CBD negated those negatives and it turned out to be one of the most enjoyable drunks I've had in a while. I can't wait to see CBD cocktails popping up all over the place, as they're absolutely bound to do, and I've already been back to Gracias Madre for brunch since.
I'm not alone. When news got out that Gracias Madre was serving weed cocktails, the already-popular restaurant got a bit more packed with people eager to try the new drinks. "We've had everyone from your typical weed aficionados to young businessmen to Beverly Hills ladies who lunch," Olga says. "I had this 50-year-old man recently who ordered the Rolled Fashioned, and he was like, 'Is it gonna get me high?' and I said, 'No, it's just gonna relax you and feel nice.' He ordered three of them because he liked the drink but said he couldn't feel a thing."
CBD cocktails are available at Gracias Madre in West Hollywood for $20 each.