"I just wrote a really dumb thing and fake-signed it," Will Wyatt, owner of the New York City bar Mister Paradise, tells MEL. "I hope Brendan Fraser doesn't think someone is trying to rip him off."
He's talking about a photo hanging up in his East Village watering hole that recently went viral. It's a headshot of the actor Brendan Fraser with a hilarious, unforgettable caption: "I LIKE THE STEAK! IT WAS MY FAVORITE PART I WAS IN THE MUMMY. BRENDAN."
Spotted by Daily Beast editor Marlow Stern, the "signed photo" racked up more than 43,000 likes this week. Unfortunately, it's Wyatt's humor on display, not Fraser's.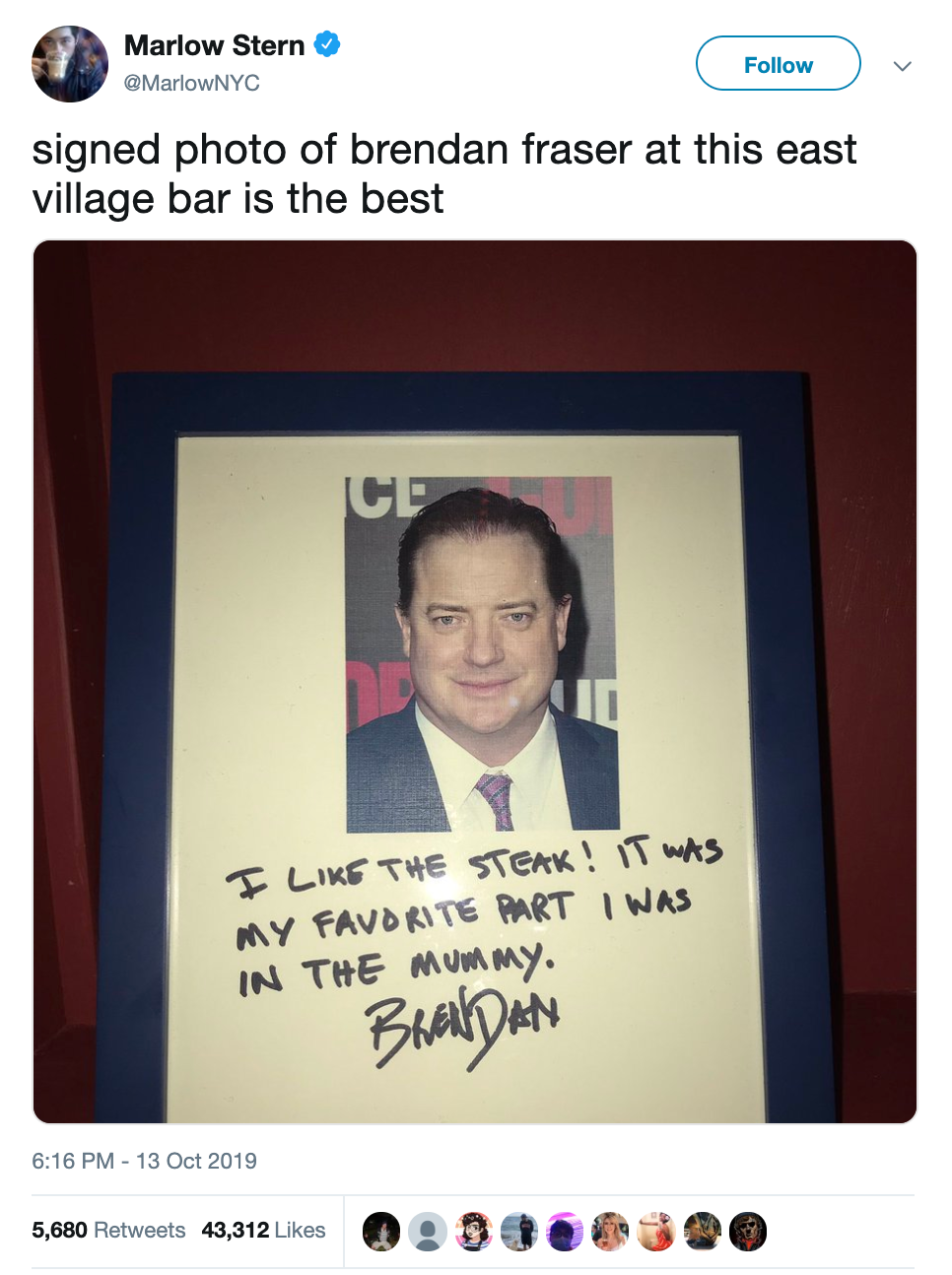 Over the summer, Wyatt turned the bar's backroom into an over-the-top old-school Italian steakhouse called Paradise Prime. He set up white tablecloths garnished with lavish flowers and served martinis in 10-ounce glasses. Meanwhile, he walked around in a tuxedo, shaking everyone's hand and saying, "How ya doin'?"
The only thing missing in the gaudy Goodfellas tribute was signed celebrity portraits adorning the walls — a staple of red-sauce joints all over New York. Fifteen minutes before opening, Wyatt sprinted to a nearby hardware store for frames and printed off celebrity headshots of Fraser, Laurence Fishburne and Frank Sinatra from Google Images.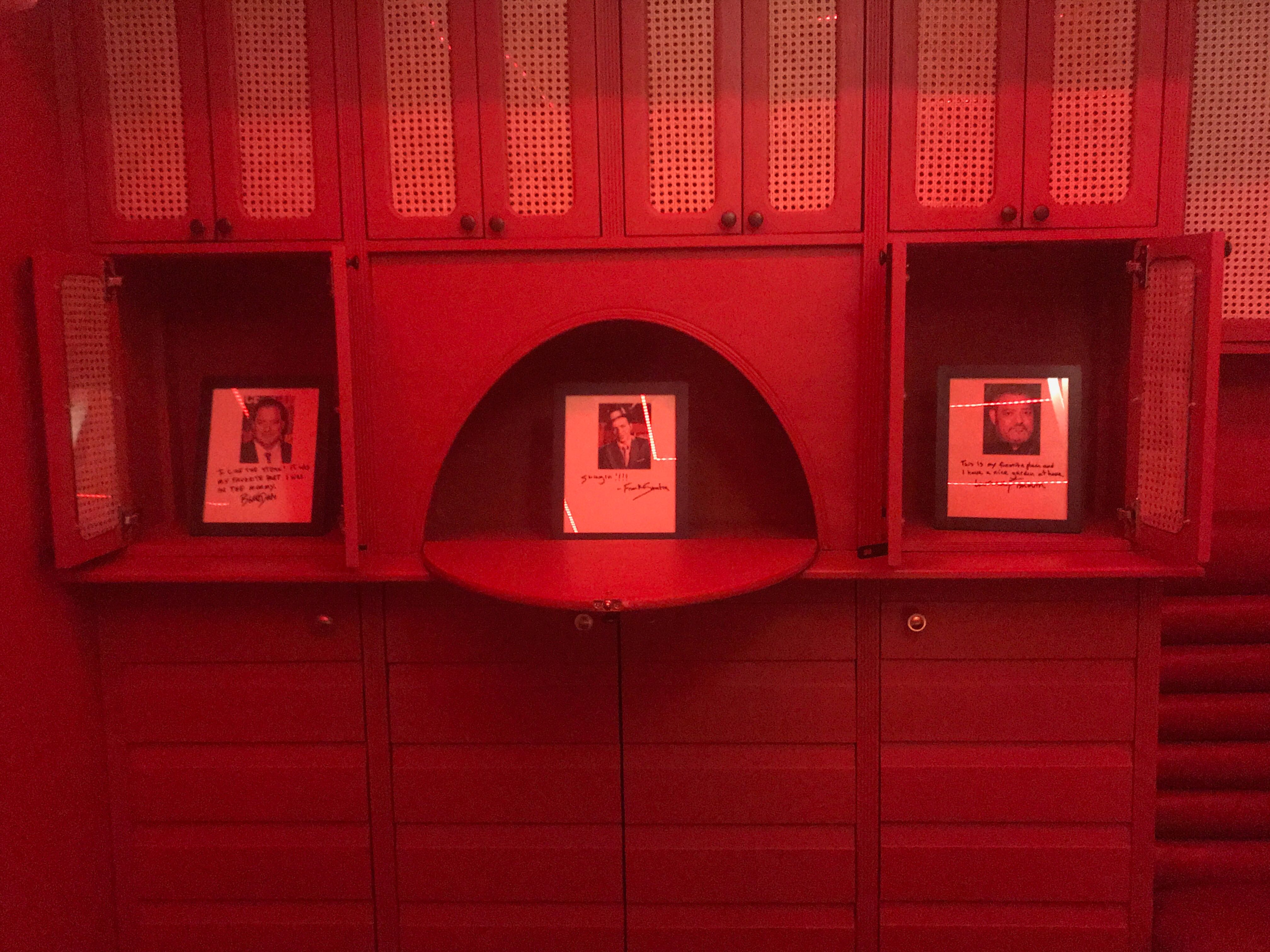 "It was just the first three arbitrary people to come to mind," Wyatt says.
Sinatra's portrait at Mister Paradise is simply signed, "Swingin!!!!" Fishburne's reads, "This is my favorite place and I have a nice garden at home."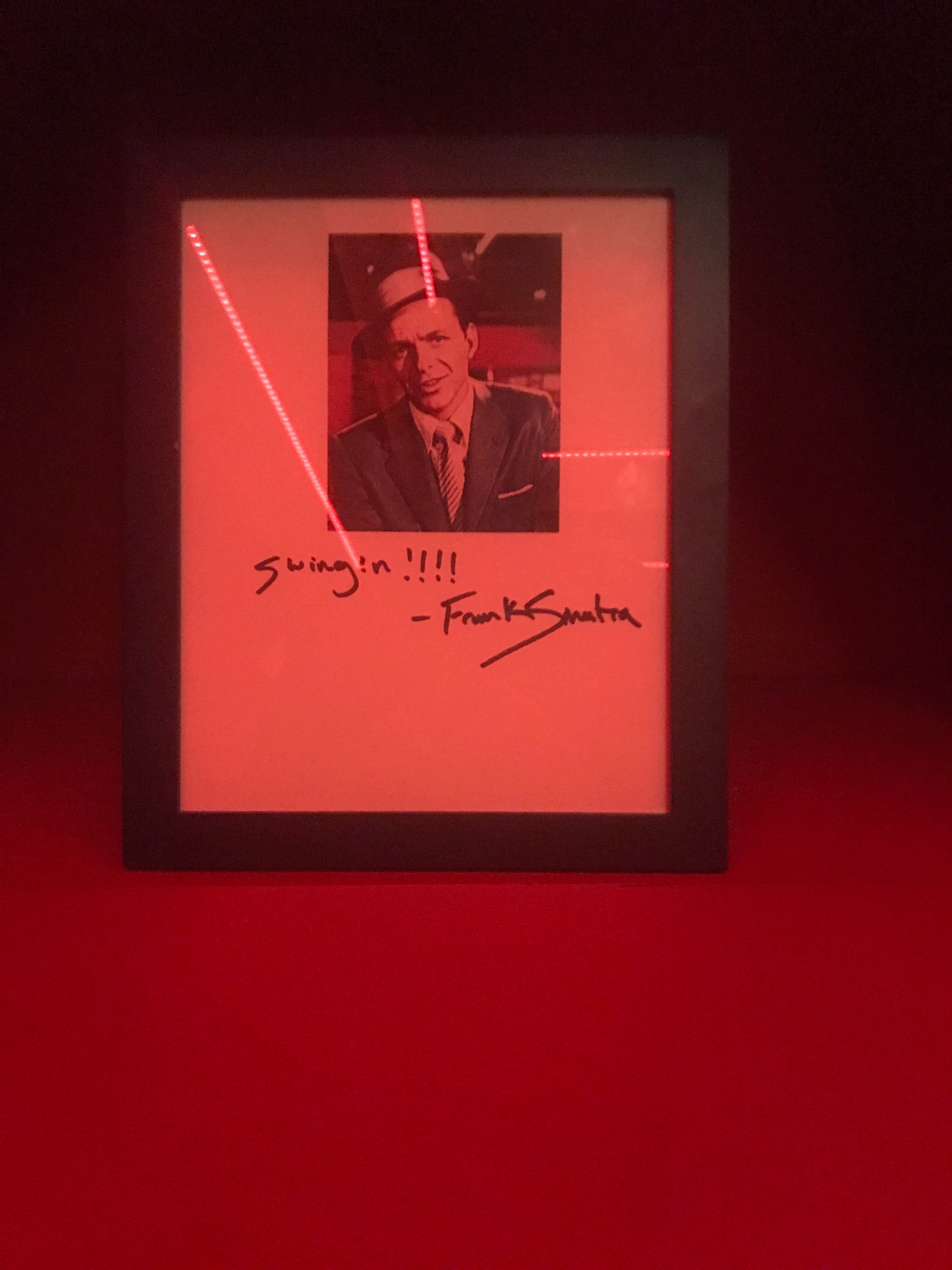 Wyatt is a bit of a cinephile, and he's decked out Mister Paradise accordingly. Several cocktails are inspired by his favorite movies, including Dr. Angelface, a Step Brothers reference. The Bourne Ultimatum inspired "The Corn Ultimatum," a cocktail with bourbon, roasted corn, peach, parmesan and lemon. His favorite is the rum, scotch and caramel drink "An Awfully Big Mustache," a line in a Leslie Nielsen joke from The Naked Gun.
How'd Wyatt come up with the Fraser caption? Why The Mummy? "It's a great movie, man. I loved them when I was a kid. The Mummy Returns, also great."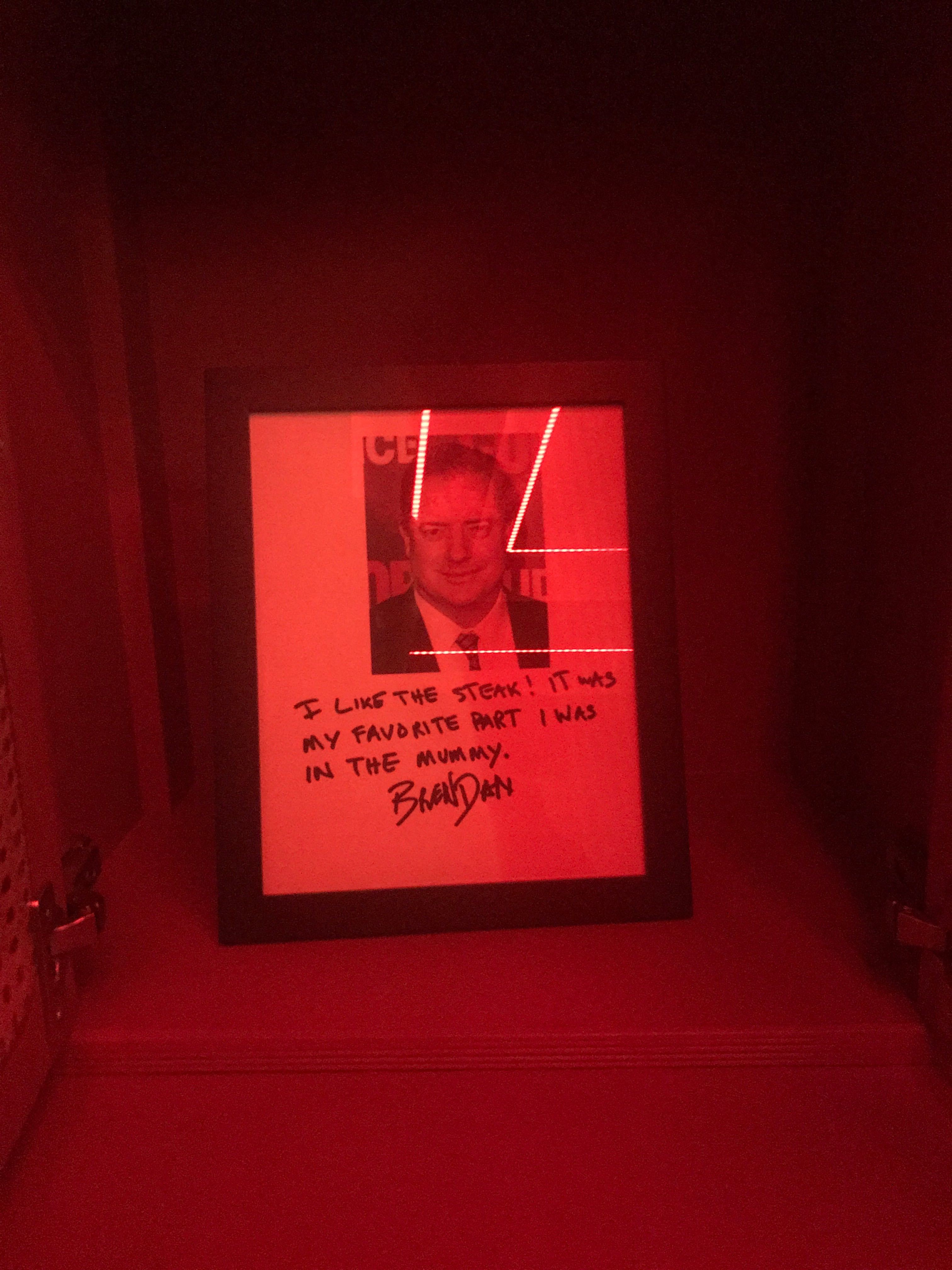 Forgery of signed letters and photos can be illegal, but Wyatt's prank is in the clear. Roanoke, Virginia, criminal attorney Michelle Derrico tells MEL the fake Fraser wouldn't qualify as a forgery unless he tries to sell it.
What does Fraser himself think? The actor's publicist turned down MEL's request for comment. Wyatt says, "Hopefully, he finds it funny. Hopefully, he comes in and drinks. That'd be awesome."