Early Monday morning, GQ dropped a bombshell on the fashion world by asserting that bootcut jeans — the best apparel for hiding a few mortadella logs in your socks — were making a comeback thanks to Balenciaga designer Demna Gvasalia.
The tweet itself is perfect; the model wearing them wears an expression so broken and sad you'd think the jeans were filled with nails. Naturally, it went viral quickly.
Twitter was aghast. Bootcuts? How dare they? The style has been out of fashion for more than a decade. Remember how difficult it was to find jeans before 2007 that demonstrated you have actual legs?
Was it just a massive troll? We'll find out! But what's certain is there are plenty of dudes out there who still rock the bootcut look. Whether they know who Demna Gvasalia is or not is a question for another day, but these guys sure are happy to defend their denim.
Tom, 29, Massachusetts
Bootcut jeans work for me because I wear boots a lot, combat boots especially. Wearing other styles means I get a bulge around the lower calf and ankle. Boot cuts are really the only way to keep things balanced. Also, I'm a big guy with big thighs. Bootcut jeans seem to kinda balance out the proportions in a way straight legs don't. The contouring means it doesn't look quite as much like I'm wearing duffel bags around my legs.
Will, 18, Georgia
Bootcut jeans are a fashion statement. Lately we've seen this trend of jeans becoming more tapered and slim-fitting. However, boot cuts are the polar opposite of this trend. Instead of hugging my ankles, the leg opening of my jeans hangs freely, allowed to drape over my shoes like curtains of denim, and I love the look. Its aesthetic is esoteric, an acquired taste, and something that only someone who truly appreciates the durability and comfort that jeans provide will understand. I don't know who Demna Gvasalia is…
Toby, 22, California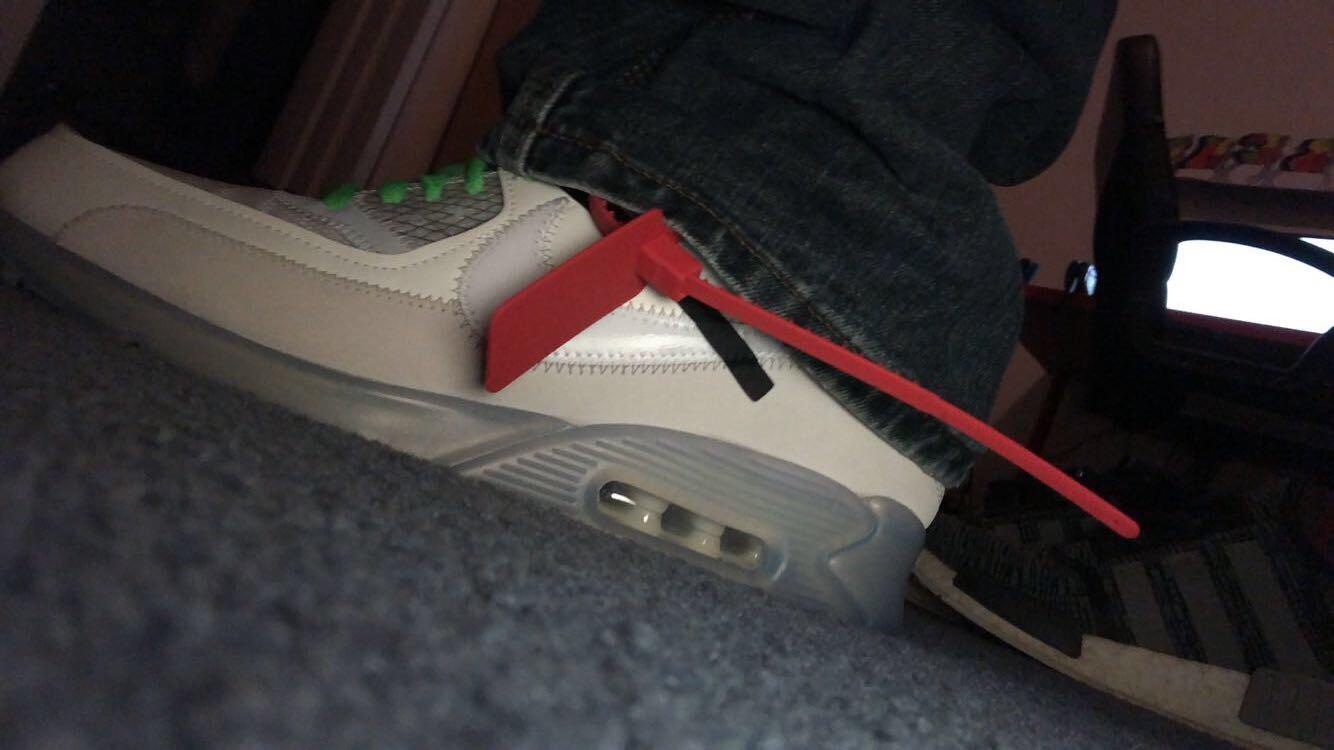 I wear bootcut jeans to separate myself from the average "hypebeasts" wearing their skin-tight jeans. Plus the airflow in them is absolutely amazing. I like the way the denim sits at the top of my sneakers and [doesn't get] caught around the ankle. It's a win-win situation for me.
Dennis, 40, Michigan
I wear bootcut jeans for a couple of reasons: Lower belt line or low-ride is more comfortable for me, and I get a good fit still around the crotch and thighs. Also, I was a teenager in the early '90s, and boot cut was a cool and neat look then, and I find it to be one of the "classic looks" that always seems to be hip and fresh. I think bootcut on women gives a very sexy body shape, and I think men with bootcut jeans, especially with a nice shoe — not trainers or basketball shoes — allows for a dressier appearance with the same jeans. I can dress my boot cuts with a collared work shirt and a nice pair of shoes for an evening out, or I can wear a T-shirt and trainers for a very casual dress-down.
Parker, 18, Tennessee
I like wearing looser-cut jeans for a number of reasons. First, and my most common reason, is because it can help balance the proportions for a fit. If you've got a big milsurp parka on and some Dr. Martens, for example, it looks comical to have some spray-on jeans, so a pair of Levi's 505s or even 501s can really help pull together a fit.
On the flip side of that, looser/bootcut/flared/baggy jeans are getting a huge resurgence in higher-end designer [clothing], especially in Japanese fashion. When I'm wearing my oversized Raf Simons "I LOVE NY" sweater, I always go straight to a pair of baggy-fit Gap-brand brown corduroys I got from Goodwill. If I pair that with a pair of beat-up Converse Chuck 70s, I always get compliments.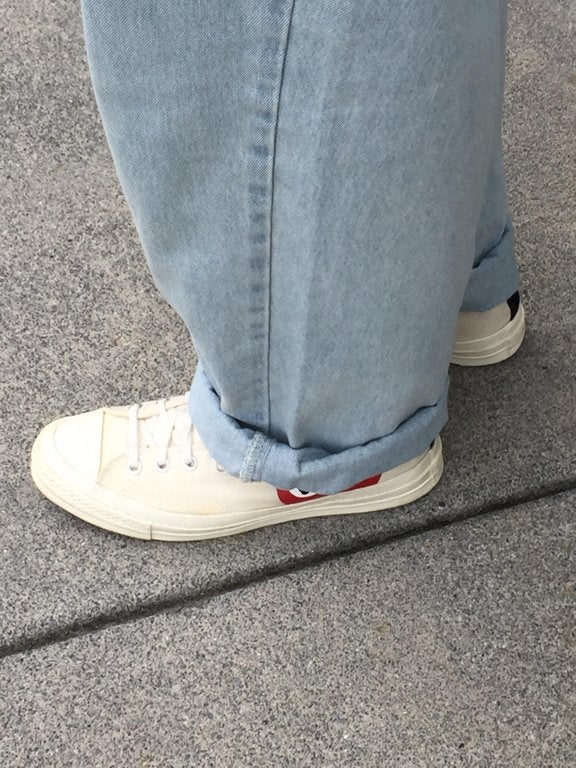 Although the pic above doesn't show my whole fit, I was wearing a pair of Converse x [Comme Des Garcons], with some baggy-fit Levi's SilverTab jeans, an old Made in Japan white crewneck and a black-and-white Stussy bucket hat. In all, I'd say that loose jeans definitely get a bad image and, despite what many people think, can be used in streetwear or fashion quite easily — as long as you know what to wear them with.