Tumblr's ban on adult content decimated the platform's kink community, sending thousands of consumers and creators scrambling to find a new home.
In the wake of this mass exodus, dozens of websites old and new have popped up, attempting to court alienated Tumblr users by promising a safe haven. The reality, however, has looked bleak: crashing pages, caps on new users and policies that actually prove hostile to sex work.
Shortly after the ban, Dreamwidth, a text-centric, LiveJournal-esque platform created in 2009, and Pillowfort, a new social media platform still in beta, were slammed with thousands of former Tumblr users. This traffic increase caused Pillowfort to halt any new users from joining until they could "improve site performance."
BDSMLR, a new site for kink and porn content that looks like an exact Tumblr clone, has posted frequent updates since December 4th, detailing traffic issues, crashes and bugs they've been dealing with, trying to accommodate a userbase that's more than tripled. "So far we have honestly been working pretty much every hour we have not slept," reads an update from December 22nd.

Sharesome, a site aiming to be the "Facebook of porn," allows users to tip "Verified Content Creators" using a cryptocurrency called Flame Token.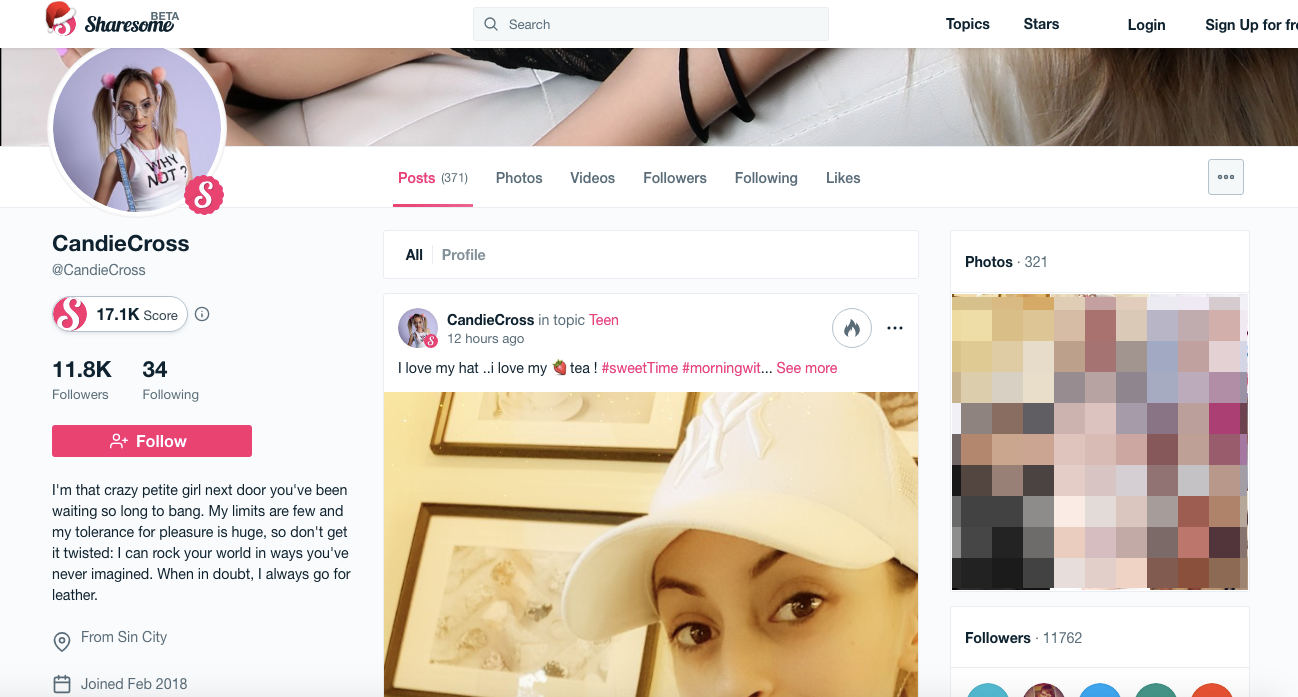 This too has experienced many new users, both from a Flame Token "airdrop" they did in December and from the Tumblr exodus. "We are still onboarding hundreds of thousands of users, so scaling the technology will be an ongoing issue for us from now on," says Ralf Gonzo Kappe, Sharesome's founder.
Shady Terms
When you're dealing with explicit content, particularly your own, paying attention to the fine print can be crucial. Former Tumblr users tell me they've been dismayed by the terms of service and privacy policies on some Tumblr alternatives.
Those perusing Sharesome's terms of service (now a 404) found that in order to make an account, you must "have never been convicted of a felony," are not registered as a sex offender, and, curiously, "are either single or separated from your spouse or domestic partner," users pointed out. And though it's a site welcoming content creators, the site's terms stated that once you post content, you "expressly grant us … a worldwide, assignable, sub-licensable, and transferable right and license to quote, re-post, use, copy, reproduce, modify, create derivative works of … and otherwise exploit such Content in any form or media, anywhere, and without any notice or compensation to you of any kind."
Kappe apologetically admits their current terms are "far from ideal." He adds, "We didn't have a proper discussion with our legal advisers in the beginning about what we want, so they just wrote us terms that give us maximum protection. It's now time to change that." Sharesome, he says, "will not ever own [creators'] content, but we need a non-exclusive right to publish the content on our site and make it available for sharing."
MeWe, a privacy-centered social network launched in 2016, allows NSFW content, but the site's terms bar the posting of "obscene or pornographic content." A tweet welcoming Tumblr users says nudity is okay, but "no porno."
When I asked MeWe founder and CEO Mark Weinstein how the site will be differentiating between "nudity" and "porno," he declined to be interviewed.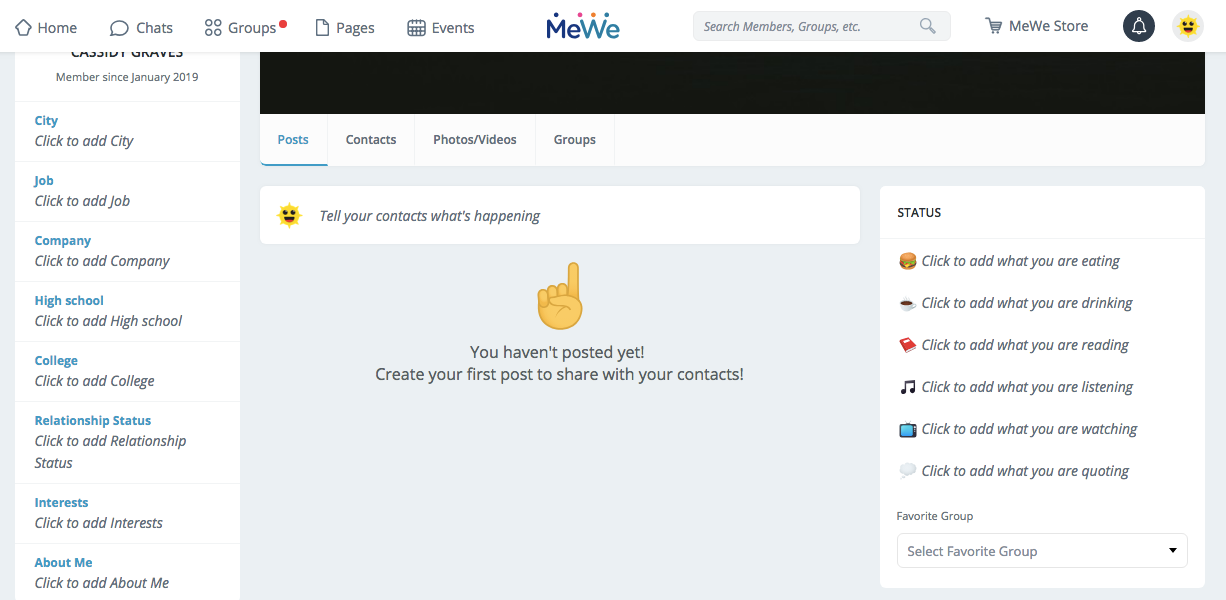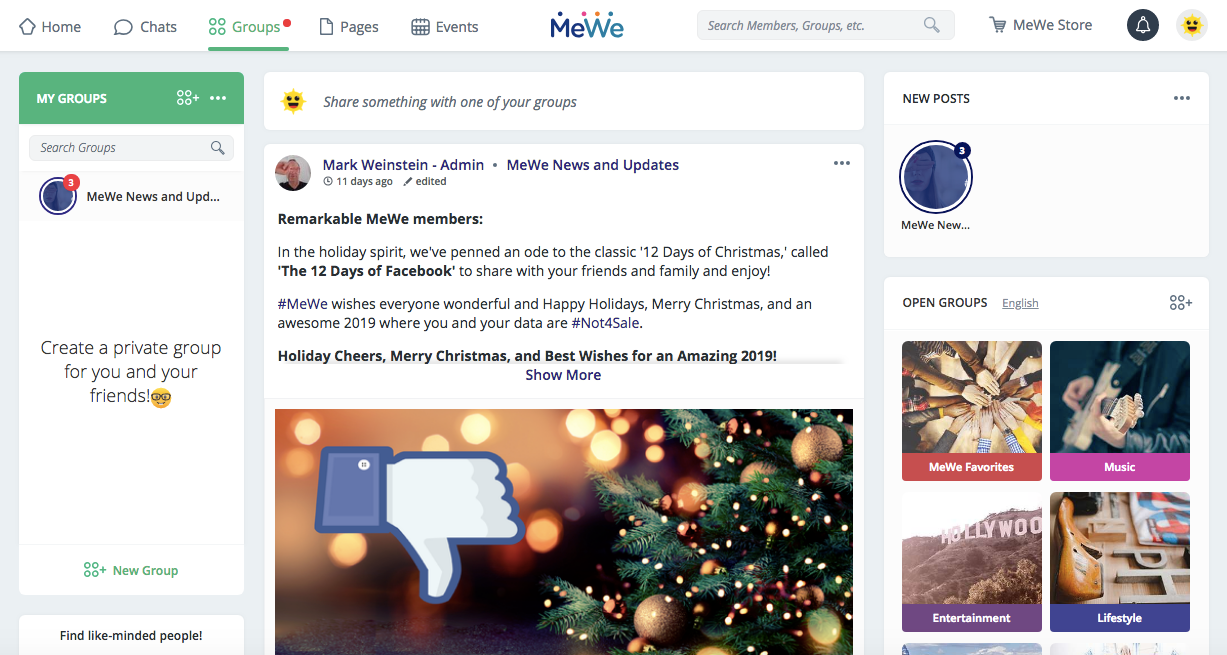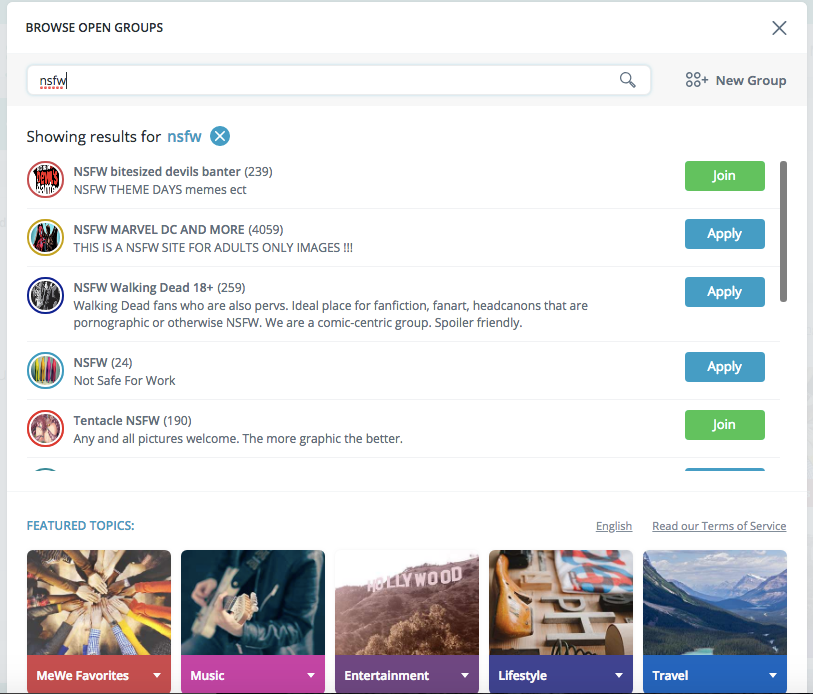 Ello, a site you might remember as a 2014 Facebook competitor, has rebranded as a "creators network" for artists — and, more recently, a new home for NSFW creators. But the site's position on porn and sex work is historically shady, and while Ello allows adult content if it's flagged as such, it doesn't allow "sexual stimulation or penetration."
The Sex Work Problem
Tumblr wasn't just for porn GIFs and nudes; it was a place for a diverse array of sex workers (including disabled, trans and queer people who struggle to reach like-minded users on more mainstream platforms) to create and sell content and other services. Some Tumblr alternatives allow explicit content but not sex work, essentially leaving space only for those who make GIFs or images culled from other people's content — people who wish to give their content away for free.
"Frankly, I think it is beyond disgusting," says Labhandair Prionsa, a trans, disabled sex worker and former Tumblr user. "Those sites want to profit from our work, post our work without credit, but don't want us on their sites? I can't think of one good reason for allowing [that]."
BDSMLR has frequently warned users to stop posting content involving minors, bestiality and other illegal content, explaining they've had to ban blogs for this "daily," but it lumps "prostitution" and "paid services of any kind" alongside child porn in the banned category, specifically attributing this to fears related to anti-sex-trafficking laws FOSTA/SESTA. BDSMLR has since clarified that posting links to sites like ManyVids, "where you're selling 100 percent legal content you have produced yourself," is permitted.
Thankfully, not every Tumblr alternative bars sex work entirely. Pillowfort, Mastodon and Dreamwidth currently allow adult content with few limits beyond what is required by law. Sharesome and the soon-to-launch KinkRebel both give adult-content creators a platform to connect with fans and sell their work.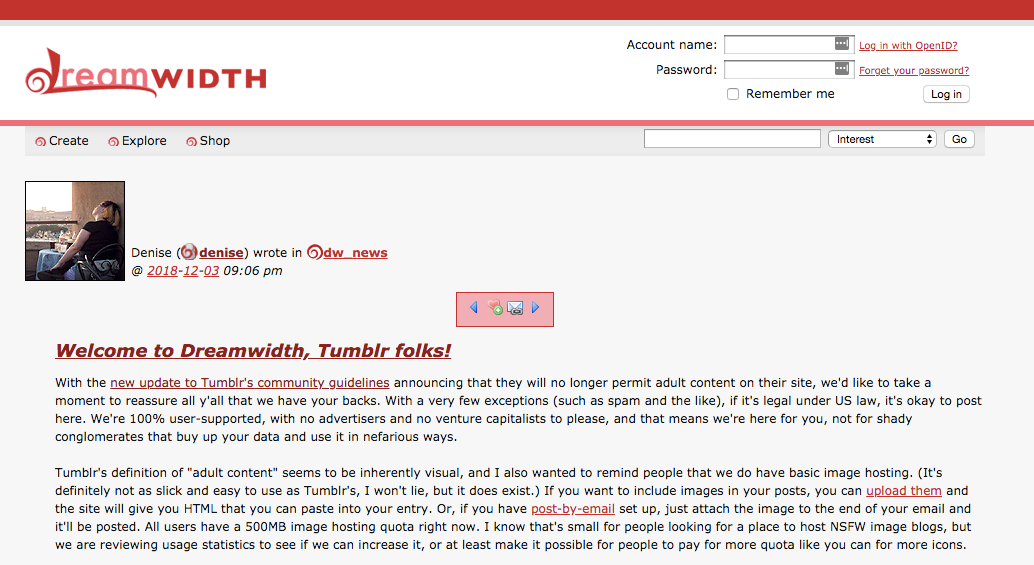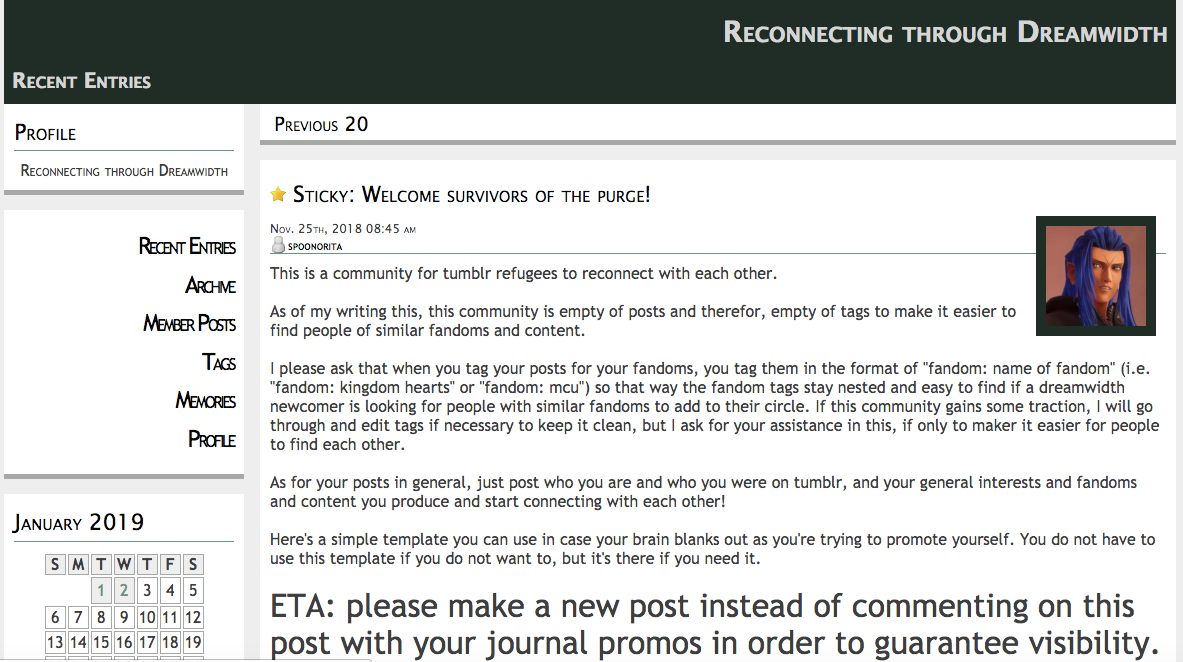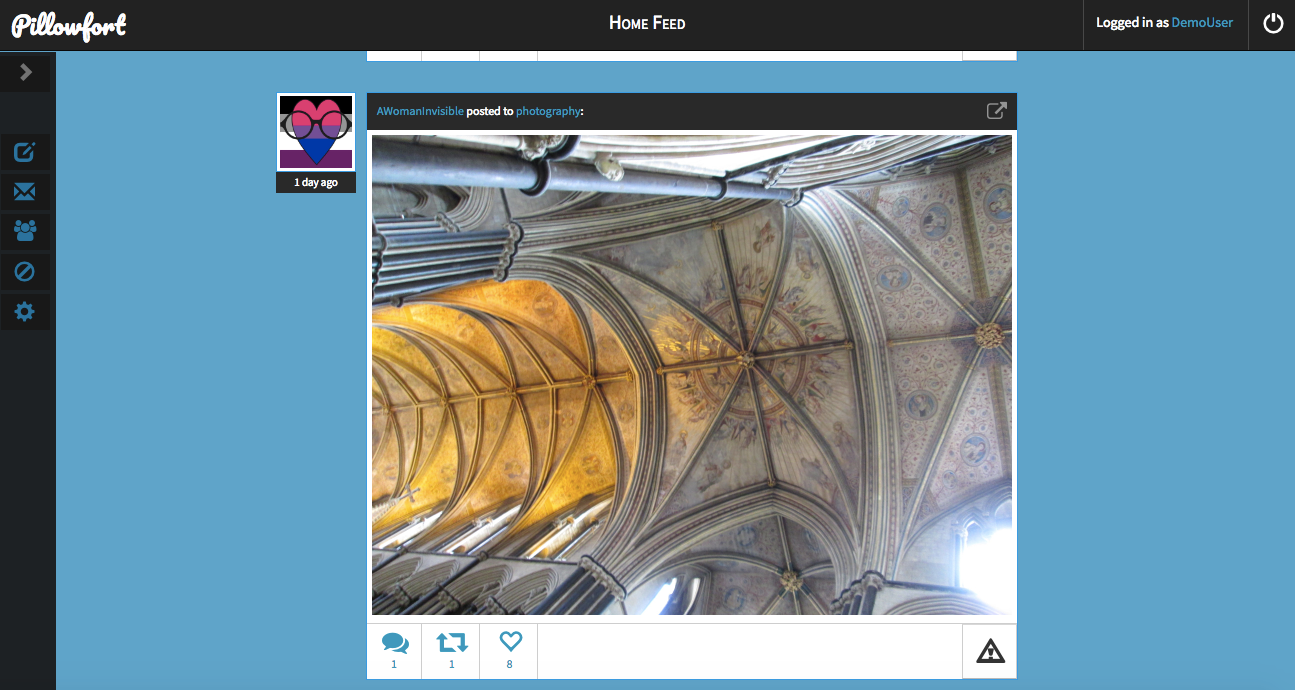 Of course, many of these sites are new and/or still in beta (and even more exist than what I've detailed here). It's possible they'll work out their issues in time to become the destination Tumblr kinksters are looking for. After all, Tumblr users have been forgiving: The site may have been a haven for many people, but it was also far from perfect — or safe.
The biggest problem? Tumblr lacked effective content moderation. Last month, we reported that Tumblr consistently failed to curb the spread of child porn and other illegal content. Today, even after the ban, spammy porn bots keep showing up. Some Tumblr users tell me porn can still be found on Tumblr — you just have to look harder.
Will Twitter Follow Suit?
For the time being, there's Twitter, which still (for now) allows porn. Some Tumblr creators have set up shop here. Though issues like shadowbanning remain, Twitter is home to a thriving community of sex workers — including dominatrixes who have "retweet slaves" boosting their content.
Sex worker Melody Orenda says Twitter is "the next best thing" to Tumblr because no one can decide where else to go. She's found it easier to "block and report and network with people" on Twitter, too.
NSFW creator aumeryrose says she chose Twitter over any of the newer alternatives. It "has been hard to get used to," she says, but Twitter is the place most of her NSFW community has migrated, and she doesn't want to lose those connections.
Still, some fear Twitter will follow Tumblr's lead. "Right now I'm okay to use Twitter, but it's only a matter of time before they force us off here too, and that's a day I'm dreading," says Prionsa, who says he experienced a "horrible learning curve" after being made to leave Tumblr — resulting in a dramatic drop in earnings.
R., an anonymous user who ran an explicit couple's blog on Tumblr, has experimented with several alternatives but is still holding out for a site with Tumblr's ability to mix adult content with other topics like memes, art and news. "In the end, we wouldn't want it to be all about porn," he says, but rather a site that's "not afraid of porn [being] an important part of people's lives."