Gen Z might've canceled Justin Timberlake, but they're all dressing like his former boy bandmate Joey "I Was on The Masked Singer" Fatone. Particularly his look from an August 1999 photoshoot. 
This sartorially fateful day, Ramen-haired Timberlake wore a V-neck sweater, Lance Bass donned a Calvin Klein-esque two-toned blue long-sleeve, JC Chasez had on a black T-shirt and pendant necklace and Chris Kirkpatrick wore… dreads. They all look distinctly 1990s with their baggy jeans and greasy hair. Then there's Fatone. He might've been in the back row that day, but his style is number one today.
Yes, his red frosted tips, dark-wash jeans and silver earrings have all returned as 1990s-inspired menswear trends. But it's his top that sets him apart — Fatone is rocking an off-white, cable-knit, V-neck sweater vest with navy blue and bright white trimming. He simultaneously looks like a 1990s douchebag and every aesthetic teen on TikTok.
Sweater vests are edgy, if such a descriptor can be applied to a look associated with accountants. To be clear, I'm not talking about the Patagonia sweater vest — they can still screw off with their 401Ks and crappy chinos. I'm talking about the classic knitwear sweater vest — a staple of Catholic school uniforms and business meetings on the golf course. It's the type of sweater your dad shoves you into as a kid for holiday dinners and a distant relative's funeral. 
Their resurgence, like many Gen-Z trends, is thanks to fashionable celebrities like Tyler, the Creator and Harry Styles, who started wearing versions by luxury brands like Lanvin and Golf Wang last year. TikTok and Instagram influencers quickly latched on, offering their OOTDs and outfit pairings to impressionable followers. The sweater vest's popularity is also the result of pandemic hobbies causing a growing affinity for knitwear among artsy online crews. Vice President Kamala Harris' step-daughter Ella Emhoff is even selling a knitwear line, including posing (and posting) in a sweater vest on Instagram.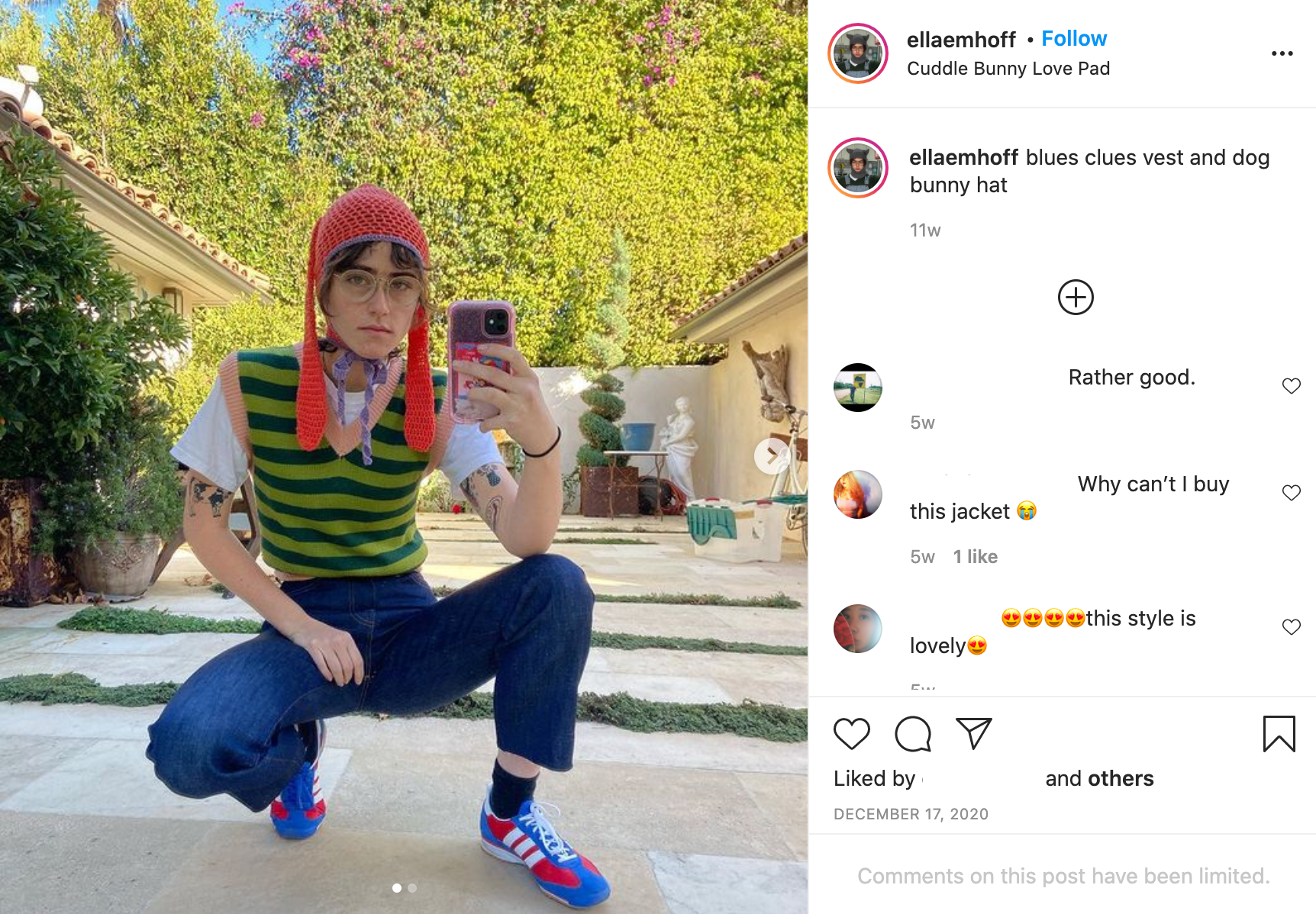 On Depop and Poshmark (the websites to see if TikTok style trends translated over to retail sales or simply just went viral), sweater vests are now a mainstay of vintage sellers. The style right now is to pair a sweater vest with, at most, a simple white Hanes T-shirt. Real aesthetic-heads, however, wear a sweater vest without any undershirt at all.
Like nearly every fashion trend, the sweater vest revival is cyclical. It never really went away — just ask suburban dads celebrating Easter. So it's pointless to declare the sweater vest as back based on a few viral TikToks and one Harry Styles photo in the pages of Vogue. What is true is that, like other vestiges of the 1990s, sweater vests have gone viral. High School Musical: The Musical: The Series star (and singer behind the year's biggest hit song "Drivers License") Olivia Rodrigo recently Instagrammed a sweater-vest fit. The same goes for singers Leo Reilly and Beabadoobee.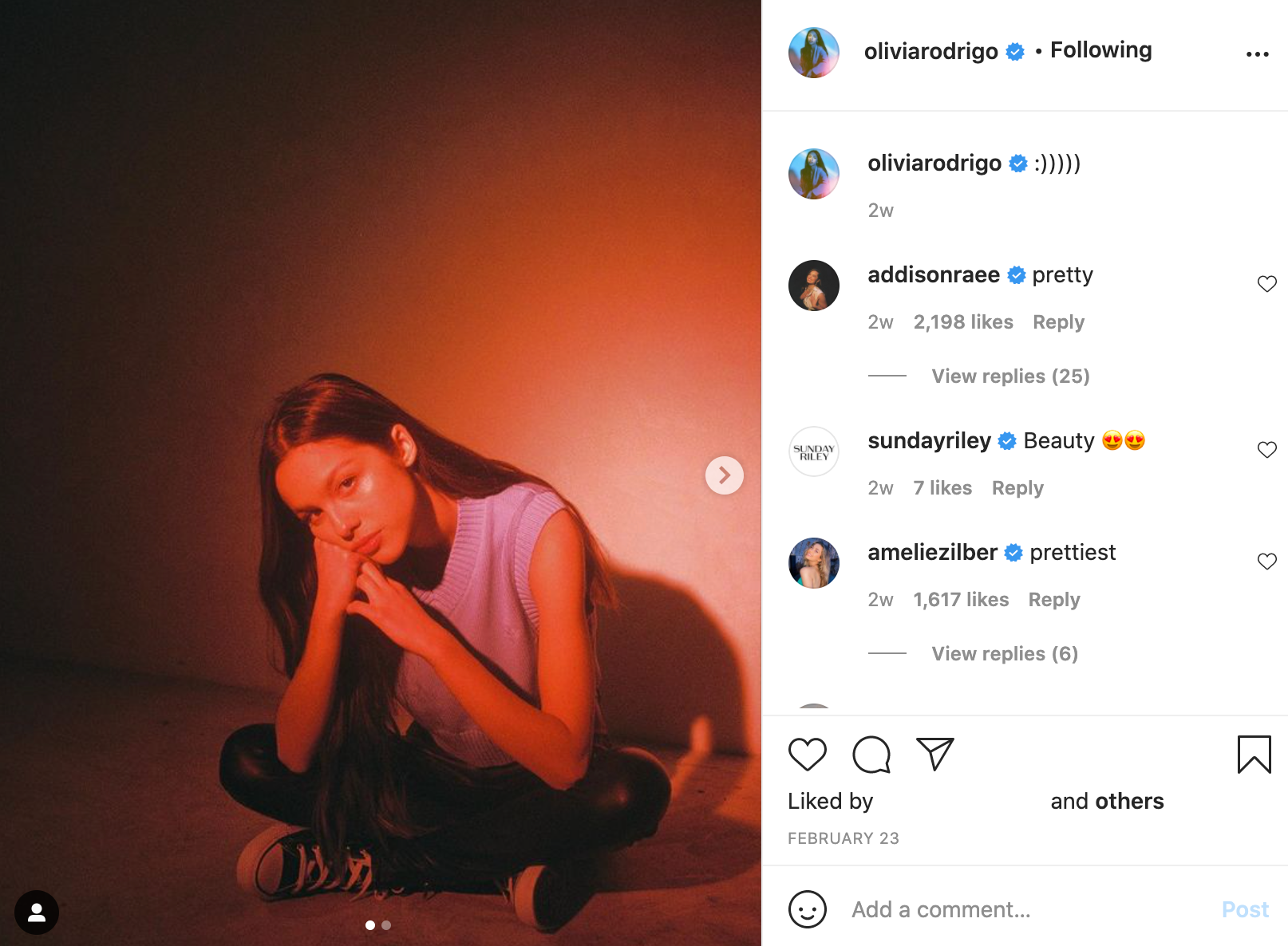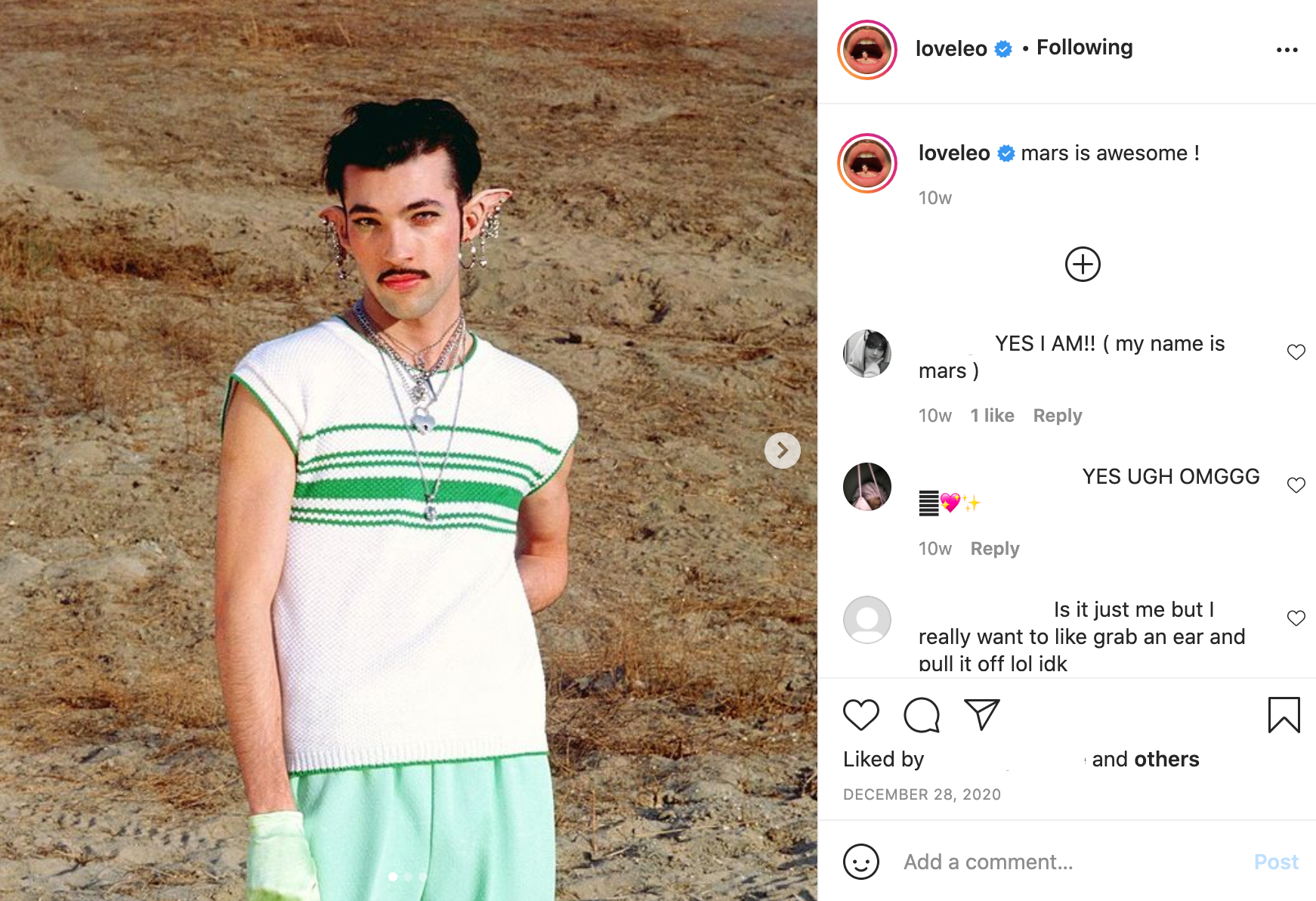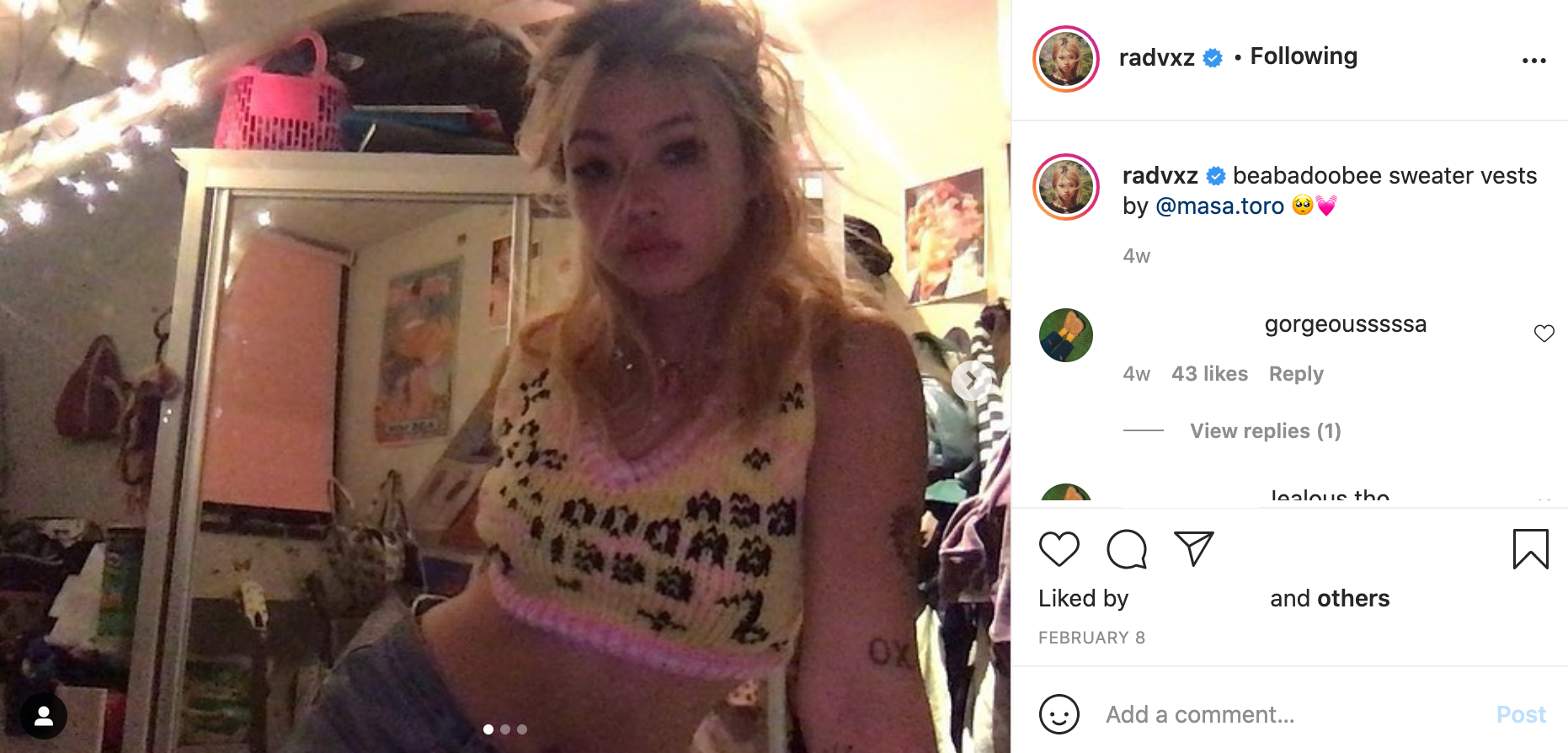 But virality doesn't mean the average teen on the street is actually wearing a sweater vest. No, they're mostly still infatuated with Doc Martens and rolled-up jeans. Frankly, anything SHEIN and H&M sell.
We often forget the sheer size of TikTok (there's reportedly around 1 billion users) and think that views and likes translate to offline retail sales. The truth is — like the pointless middle-art and low-rise jean controversies — extremely online teens only make up a segment of Gen Z. Most don't care about your love for side parts and high-rise jeans. They're more concerned about applying to college in a pandemic without regular AP tests and mourning the loss of another prom. 
As with NSYNC after that influential 1999 photo shoot, the sweater vest's "of the moment" popularity has an end date. But like the band's music, the style isn't going to fade away the moment another item is crowned as the new must-have. It'll likely continue oscillating among certain demographics for years to come, and perhaps that's the biggest sign a trend has legs — when everyone has forgotten it was ever a trend in the first place.