For the past four years, Trenton, Michigan — a small Detroit suburb of about 18,000 — boasted a Fourth of July fireworks display so extravagant it rivaled that of a city nearly 40 times its size. Last year's was launched from three barges parked in the Trenton Channel, Trenton's section of the Detroit River, and cost upwards of $150,000, according to City Administrator Jim Wagner. Wagner says it was the largest fireworks display in the entire state of Michigan.
The show went beyond your standard municipal fireworks celebration. It was conducted by ACE Pyro, the same fireworks company that handles the pregame pyrotechnics for University of Michigan football games. There were custom-made fireworks that required nearly a year to produce, and their explosions were choreographed to a mix of patriotic country tunes such as Toby Keith's "American Soldier" and contemporary pop hits from the likes of Bruno Mars, Maroon 5 and Miley Cyrus. The display was so impressive it earned a writeup in the industry publication Pyrotechnic Magazine.
Nearly 100,000 attended, as people from neighboring townships like Brownstown, Riverview and Wyandotte descended on Trenton for a view. "I think people even came in from Detroit," Brownstown resident Elaine Fritz recalls.
Every parking space from 4th Street to the riverside — prime real estate for watching the show — was taken. The local bowling alley was closed for the Fourth, but its parking lot was packed with out-of-towners. Wagner says there were 100 cars in his condominium parking lot.
"I gotta tell ya, our fireworks were comparable to Detroit's, maybe even better," Trenton Mayor Kyle Stack says.
But there will be no such revelry this year. After growing its Independence Day fireworks display into one of the most impressive in the state, Trenton canceled its fireworks this year due to lack of funding and public safety concerns, Wagner says.
"In the five years I've been city administrator, this has been the biggest controversy other than privatizing trash."

Trenton's fireworks display began in a back yard. Years before it was a citywide event, local businessman Leonard Fritz would commission a professional fireworks display for his private annual Fourth of July barbecue.
Fritz was beloved in the Downriver community (the area comprising Trenton and its neighboring suburbs). Raised poor in Detroit, Fritz received only an eighth-grade education and served as a merchant marine in World War II.
But he returned to nearby Brownstown after the war, and there founded Fritz Brothers Scrap Co. He would go on to found several other scrap metal businesses, establishing himself as "a technological leader in the recovery and recycling of nonferrous metals." His employees were intensely loyal, staying with the company for an average of 19 years.
Fritz loved his business, his community, his country and his family — and he also loved fireworks. So when he heard the City of Trenton was going to discontinue its annual fireworks display in 2011, he decided to pitch in, contributing $35,000.
But Fritz was unsatisfied by the relatively moderate display, and in 2012, decided to fund Trenton's Independence Day fireworks completely, to the tune of more than $100,000. He struck a gentleman's agreement with the city to have Fritz Enterprises — the scrap metal business he founded in 1973 — sponsor the event for the next three years, allowing him to expand the fireworks show he had once held on his lawn.
The improvement from 2011 was immense. "They made it really unique. Everything was perfectly choreographed," says Leonard's daughter Elaine, now the vice president of Fritz Enterprises. Gone were the standard fireworks you could buy off the shelf; in their place were fireworks that displayed shapes such as smiley faces.
"After the first year, it caught on and got bigger every year," Elaine says. She vividly remembers hearing Adele's "Skyfall" play while "gold shells shimmered in the sky."
Less than two months after the 2013 display, on August 30, Leonard Fritz died. He was 90.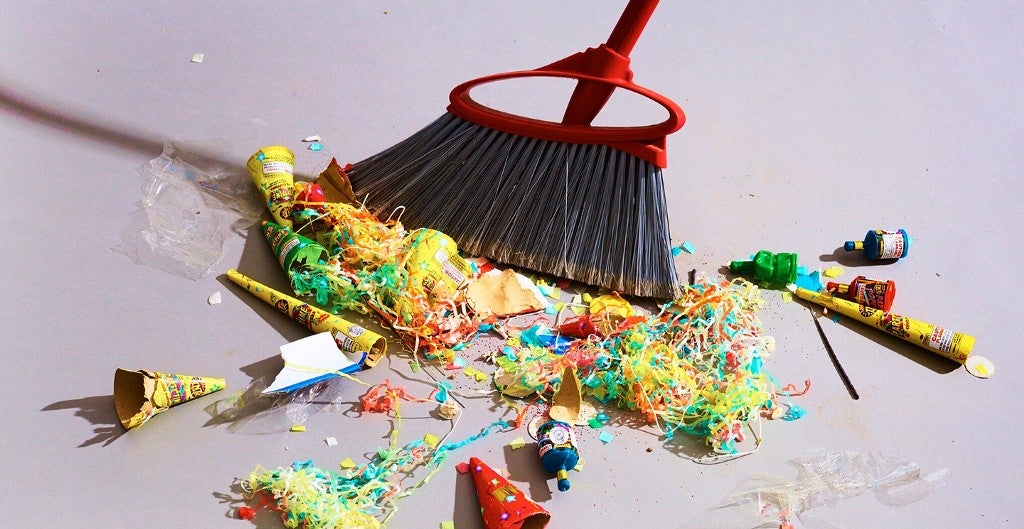 Fritz Enterprises went on to sponsor the 2014 show, fulfilling Leonard's commitment to the city. The Fritz family would go on to sponsor Trenton's fireworks display again in 2015, this time without any ethical or contractual obligation to do so. The sponsorship was in honor of Leonard, and conducted at the behest of his wife, Irma.
"[Leonard's] word and a handshake were far stronger than any legal verbiage or contracts, which others used," Trenton Trustee John Cronin wrote shortly after Leonard's death. "Len's leadership is evidenced in the corporations and jobs he created, the strong values he cherished, the lifelong friendships he formed, and the benevolent family who follow in his footsteps."
But neither the Fritzes nor Fritz Enterprises will contribute money to this year's event. Elaine declines to say why, stating, "It was a private decision."
Without the Fritz sponsorship, funding the fireworks display has fallen to the City of Trenton, which simply can't afford the outsize display.

This January, Trenton City Administrator Jim Wagner sat down to eat dinner at Lloyd's Bar & Grill in Grosse Ile, Michigan, and his waitress asked him, "Who made that stupid decision to cancel the fireworks?"
"I told her, 'Jamie, it was me,'" Wagner says from his city council office in Trenton. "And after I explained it to her, she understood my decision."
Wagner had the unenviable task of recommending to the city council that Trenton skip out on a fireworks display altogether this year.
"A lot of people are disappointed in me, specifically."
The $150,000 pricetag for the fireworks display doesn't even factor in the cost to rent the barges and pay police and fire department workers overtime to help with security and traffic. Trenton's police force is only 35 people, Wagner says, and it was a "nightmare" trying to ensure everyone's safety last year. A driver almost ran over a couple on a blanket while leaving the show.
"Times are still tough in our community when it comes to money," Mayor Stack says. DTE Energy recently announced plans to close its coal power plant in Trenton in 2023, for instance. "I have to make a decision between a 20-minute fireworks display and building a road."
That said, the City of Trenton can afford a fireworks display, albeit a far more modest one relative to last year's. But Stack decided to scrap the Fourth of July altogether, out of concern that people would be so upset by the drop-off in quality they might riot.
Apparently nothing is better than something disappointing.
"I'm right in the downtown business district, and I'm directly impacted by [the fireworks] not happening," says Chris Hancock, owner of Round House BBQ in Trenton. "You see the [fireworks] display from our property, and it's one less day that our downtown will be shining."
Whenever the Fourth of July fell on a weekday, the crowds at Round House would be substantially better than usual due to the influx of out-of-towners.
David Patz, president of the Trenton Business Association and owner of Classics Tavern in Trenton, says that while some businesses will be affected, the overall impact will be minimal. "The real impact comes from the disappointment of the citizens.
"There are a lot of traditional values with fireworks. Families get together, grab their lawn chairs and blankets, and are used to going to them year, after year, after year. … And all of a sudden it's taken away from them."