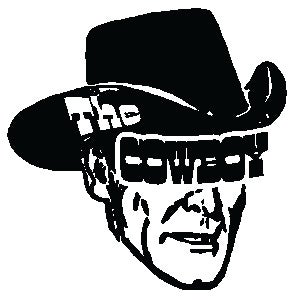 "Yippee-ki-yay, motherfucker" doesn't appear anywhere inNothing Lasts Forever, the 1979 Roderick Thorp novel that inspired Die Hard, the classic 1988 action film that made Bruce Willis a movie star. (Amusingly, however, Joe Leland, the book's sexagenarian cop who would be turned into the film's wisecracking John McClane, does, at one point, hurl a body off a roof, bidding it farewell with a "Geronimo, motherfucker.") But like much that helped make Die Hard iconic, the line was conceived by the movie's screenwriters, who saw McClane not just as an everyman cop but a newfangled Western hero.
"The cowboy thing was just always a sub-theme running through the whole piece," Jeb Stuart explained in 2018, during a Q&A that commemorated Die Hard's 30th anniversary, as he sat alongside co-writer Steven E. de Souza. The two men had worked on the film separately: Stuart (who later co-wrote The Fugitive) had come on initially, figuring out how to turn the book into a movie, while de Souza (a screenwriter on 48 Hrs. and Commando) took over after the basic narrative spine was put into place and the project had been green-lit.
You probably remember the scene where the line is first uttered. As McClane makes contact via walkie-talkie with Hans Gruber (Alan Rickman), a master criminal who's led a team of thieves to seize L.A.'s Nakatomi Plaza, the villain questions this cop's motivations — and his identity. "You know my name," Gruber says, "but who are you? Just another American who saw too many movies as a child? Another orphan of a bankrupt culture who thinks he's John Wayne? Rambo? Marshall Dillon [from Gunsmoke]?"
"I was always kinda partial to Roy Rogers, actually," McClane sasses back. "I really like those sequined shirts."
Unimpressed, Gruber asks snidely, "Do you really think you have a chance against us, Mr. Cowboy?" McClane knows he's outnumbered and outgunned. It's going to take a miracle to save the hostages, including his estranged wife, Holly (Bonnie Bedelia), and himself. But he's a cocky son-of-a-bitch, and there's just something so incredibly patronizing about how Gruber refers to him as "Mr. Cowboy." So it's right then that McClane unveils what would become his trademark quip, and one of the great retorts in blockbuster history: "Yippee-ki-yay, motherfucker."
It was de Souza who came up with the line while bonding with Willis in his trailer over their shared love of old TV westerns. "Roy Rogers used to say, 'Yippee-ki-yay, kids,'" de Souza said in 2015. "So it had to become 'yippee-ki-yay, motherfucker' in the movie." ("We had a really adult conversation about what was the proper way to say it," Willis once recalled. "Was it 'yippee-ki-yay,' or 'yippee-ti-yay'? I'm glad that I held on to 'yippee-ki-yay.'")
The 1980s were rampant with pithy action-movie catchphrases; it was usually something the protagonist would say while doing something cool. (Think Al Pacino bellowing "Say hello to my li'l friend!" in Scarface, or Arnold Schwarzenegger declaring "I'll be back" in The Terminator.) Before there were memes, we had ubiquitous little expressions like "Hasta la vista, baby" floating through the culture, and screenwriters were desperate to come up with new zingers. Not that those attempts always succeeded. "Whenever you think you're writing a line that's going to catch on, it never does," de Souza said in that same 2015 interview. "A lot of people — cough, Sylvester Stallone, cough — think they can invent them. But the line you think is going to catch on never catches on and the audience decides what is the takeaway line."
Clearly, "Yippee-ki-yay" became that line from Die Hard. And so, in the next four sequels, the producers kept figuring out ways to incorporate it. The line became part of our association with the series and its unlikely, sarcastic hero — a shorthand for his irreverent, kick-ass manner. In fact, when 2007's Live Free or Die Hard was coming out — the first Die Hard movie in 12 years — Fox plastered buses with ads that simply read "Yippee Ki Yay Mo—." The studio knew that potential moviegoers could complete the phrase on their own — and understand what it meant. Oh yeah, John McClane was back, motherfucker.
Mark Bomback, who wrote the Live Free or Die Hard screenplay, tells me, "I knew I needed to find a home for that line at some point." But the trick was deciding where. Initially, the "Yippee-ki-yay" appeared earlier in the script, but around the second or third draft, Bomback decided it would be better to have McClane yell the line while shooting himself through his own shoulder so as to kill Timothy Olyphant's bad guy behind him. Asked why the catchphrase has endured, Bomback replies, "I suspect it has to do with punctuating a familiar, even corny, cowboy phrase with what's arguably among the coolest of expletives."
The phrase has transcended the franchise, being parodied and celebrated in other mediums. In a 2012 episode of 30 Rock, Alec Baldwin's Jack Donaghy writes a woefully bad action movie, convinced that the McClane-like hero needs to tell his beloved, "Our love is off-the-charts, Kemosabe." On their 2008 album Six Shooter, the Edinburgh hard-rock outfit the Tyrant Lizard Kings opened with "Yippee-Ki-Yay Motherfucker," a head-banging blast of fury that has seemingly nothing to do with John McClane except for the euphoric holler of the title during the chorus. The band broke up about eight years ago, but former bassist Chris Smith says the group always loved Die Hard and how "badass" McClane's catchphrase was. "When they showed the film on terrestrial British TV in the 1990s, the 'motherfucker' was changed to 'kemosabe,' which, let's face it, really doesn't sound the same."
A couple years earlier, a joke rock group called Guyz Nite created a YouTube video for their song "Die Hard," which paid homage to the franchise, including its indelible catchphrase, but ran afoul of Fox, which requested it be taken down. But when Live Free or Die Hard was about to be released, the studio paid the band to put the song back up on the site — with new lyrics that mentioned the forthcoming sequel. "It's a guy's guy's movie," Guyz Nite frontman Jim Marsh raved to the New York Times in 2007 about Die Hard. "It's one of our favorite movies."
And as Die Hard has risen up the ranks of Hollywood's best action movies — as well as becoming a certified Christmas staple — new ways to capitalize on its popularity have cropped up, including the recent A Die Hard Christmas, which is meant to look like a kid's yuletide retelling of the R-rated action film. Written by author and stand-up comic Doogie Horner, the illustrated book features "Yippee-ki-yay," although Horner (a massive Die Hard fan) opposed tacking on the "motherfucker." "[The book] is for adults, but I wanted it to be appropriate for children also," he told me in 2017. But his editors pushed back: "[They] said, 'No, it should [end with] "Yippee-ki-yay, motherfucker."' And I said, 'Well, first of all, he doesn't say it at the end. And, also, it's the only curse word in the book, and it's a big one.' … But everybody was like, 'You gotta do it  —  we love the word "motherfucker."' And I was like, 'Fine, here's your curse word. Are you happy now?'"
Beyond its coarseness, though, the catchphrase also invisibly bridged the gap between two eras of action cinema. As Action Speaks Louder: Violence, Spectacle and the American Action Movie author Eric Lichtenfeld put it, "'Yippee-ki-yay' summons America's mythic, gunfighter past, while 'motherfucker' belongs to the modern action movie. Seen in this light, the line also recalls the macho cinema of the 1970s, when Clint Eastwood, Charles Bronson and Don Siegel helped create the action genre while continuing to trade in Westerns."
To be sure, the ethos of the Western is all over Die Hard, particularly in its depiction of McClane. Speaking to me recently, Horner notes, "Western stars were less indestructible than action heroes, and when John gets hit, it hurts." This was part of Stuart's initial design for McClane, wanting to make a normal-guy action hero that he could relate to — not a Schwarzenegger-esque god. (Interestingly, Eastwood, the king of Westerns, was approached about maybe playing McClane, but he declined. "I'll never forget," Stuart recalled in 2018, "he said, 'I don't get the humor.'") In fact, in the early script stages, the character's name was actually John Ford, a tip of the (cowboy) hat to perhaps the greatest Western director of all time.
But just as profoundly, McClane embodies the quintessential stoic, solitary man who must take out the bad guys all on his own — a trope that draws directly from the Western. Die Hard acknowledges this connection during its finale. Convinced he's defeated McClane at last, Gruber smugly informs him, "This time, John Wayne does not walk off into the sunset with Grace Kelly." He's referencing the finale of High Noon, which follows a somewhat similar trajectory as Die Hard, pitting one guy against a seemingly unbeatable team of villains in a confined space. But Gruber's putdown is also a continuation of an attitude he's had about McClane all along. Not taking this lone cop seriously, Gruber views McClane as just some dumb American who thinks he can play action-movie cowboy.
Not only does Gruber underestimate his nemesis, though, he gets the lead actor of High Noon wrong. "That was Gary Cooper, asshole," McClane fires back, practically offended. Soon after, McClane kills Gruber and rescues his wife. In Die Hard, McClane doesn't just save the day — he reaffirms the myth of the American cowboy who, against long odds, will restore law and order.
As for Roy Rogers, he inspired "Yippee-ki-yay, motherfucker," but he also helped spark a less-famous, but no-less-crucial Die Hard cowboy moment. After McClane shoots Gruber, our hero sneers, "Happy trails, Hans," as the bad guy is about to go out the window. "Happy Trails" was the song that used to play at the end of Rogers' radio and TV shows. McClane, who always had a fondness for ol' Roy, ultimately becomes him. Suddenly, the cowboy isn't a relic of the past: He just looks like Bruce Willis now, trading a ride into the sunset on top of a horse for a kiss with his beloved in the back of a limo.