In the same week that many schools and offices went entirely online to curb the coronavirus spread, my internet betrayed me. Pulling up Google became an achievement, and streaming even the shortest of videos was completely out of the question. As a result, my life started looking a lot like this: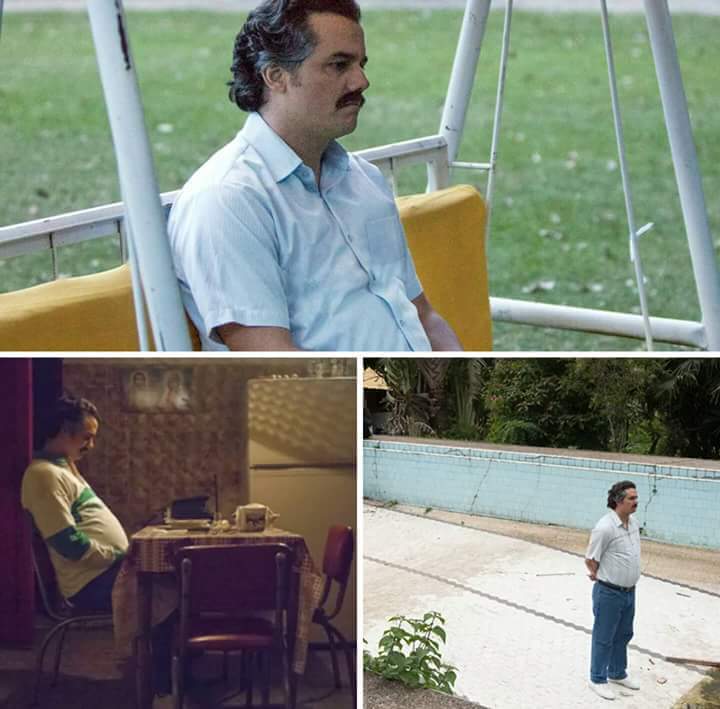 Frustrated, I called Spectrum, my internet provider, and was greeted by an automated message: Because schools had moved online, I should expect wait times to be much longer than usual. I had nothing better to do because the internet is my lifeblood, so I waited on the phone for about an hour before being suddenly disconnected and nearly exploding with rage.
Several calls and prolonged waiting periods later, I finally made it through to an actual representative, who mentioned that Spectrum was being inundated with customers experiencing sluggish internet speeds, and that our abrupt lifestyle changes, which resulted in more streaming and video conferencing, was largely to blame. Whatever the case, he sent a Spectrum technician to my apartment, who made some changes to my cables, which seems to have solved the problem.
However, my virtual work conferences continue to be plagued by frequent dropouts and constant complaints of slow internet, and since it sounds like we should all be prepared to settle in for a lengthy period of quarantine, I worry that the coronavirus — or rather, the consequences of the coronavirus — could eventually break the internet.
One week ago, reports suggested that the internet as a whole was doing mostly fine, but that residential communities could be experiencing slowdowns because they lack the infrastructure to support people all of a sudden working from home. Broadband speed tests largely confirm those reports, noting only a mere dip in speeds, at least here in the U.S.
Now, to truly understand if and how the internet is being impacted by all of this, we need to take a closer look at how our internet infrastructure actually works. The substantial backbone of the internet — which again, has been reported as doing just fine — is supported by an infrastructure of advanced fiber-optic cables that are capable of quickly and reliably sending massive amounts of data across long distances. If you work for a large company, chances are, your office internet is also on a fiber connection and should theoretically be speedy enough to keep everyone working nonstop.
In most residential scenarios, however, many of our homes are connected to the larger internet through some kind of decrepit cable infrastructure. This old infrastructure is prone to all sorts of problems, including network congestion because everyone in your area is now suddenly sending all sorts of signals through these old cables — rather than using the upgraded cables in their offices and schools — which can result in widespread latency. 
Many of these old cables were designed to bring television signals into our home, rather than deliver information from our homes, so laggy video conferences are a sign that your old infrastructure is being maxed out, hence the reason why the Spectrum technician who came to my apartment needed to install a whole new cable to get things up and running again. Many experts, in fact, have explained that most slowdowns right now can be blamed on video conferences, because they require upload speeds that our old cables were never designed to deliver.
Likewise, smaller applications that depend on this infrastructure could fall under pressure. Facebook, for example, has been bombarded with traffic since quarantines were put in place, and their systems are apparently struggling to keep up. This is exactly why Netflix, Google and YouTube have temporarily reduced their streaming quality in Europe. They could theoretically do the same here in the U.S. if things get much worse, which would mean no more absurdly quick 1080p for a while. However, again, most experts agree that the big applications we use every day should be more than prepared to deal with the recent onslaught of new users.
"In the U.S. thus far, particularly where shelter-in-place orders are in effect, we're seeing a slight degradation in speeds," says Adriane Blum, of Ookla, the company behind Speedtest, an online tool for measuring your internet performance. "However, the core of the internet is designed to scale and is stable. We don't anticipate any serious threats to connectivity during this time."
So, if you believe the experts, the internet as a whole should be just fine, and while you might experience some minor individual slowdowns, you can try taking matters into your own hands, or you can have your internet provider install an improved cable in your home, which should solve the problem. Then you can get straight back to your virtual quarantine sex part— erhm, checking out Pinterest or whatever.