It was just after 8 p.m. when the doorbell rang. Rita Taylor peeled herself off the couch where she'd been playing Xbox and opened the door. There stood a delivery guy and a box of pizza.
At first, Taylor figured it was a mistake. I didn't order this, she thought. Maybe this is for the neighbors?
The delivery guy double-checked the address, looked back at her sheepishly, handed her the pizza, and walked away. And that's when Taylor saw the note:
It starts in my toes, and I crinkle my nose
Wherever it goes I always know
That you make me smile, please stay for a while now
Just take your time wherever you go
There, on a card taped to the bottom of the box, were the lyrics to the song that had played on her first date with the ex-boyfriend she'd dumped months ago. Underneath was his signature.
Previous generations of exes had to show up at someone's doorstep themselves, flowers in hand, or stand in front of someone's bedroom window with a boombox on their shoulder, John Cusack-style, and blast heartbreak pop until they earned a second chance. Even 10 years ago, you could ask the local florist to do you a solid by delivering a handsome bouquet of roses to an ex-lover's house.
But we are in a new breakup economy, one where you can outsource the work of winning back your ex. There are endless ways to woo a lost love, some which include paying other people to do it for you. You can now hire a human middleman to do your groveling for you, whether that's delivering their favorite snack of chicken nuggets or a handmade booklet with pictures of the two of you.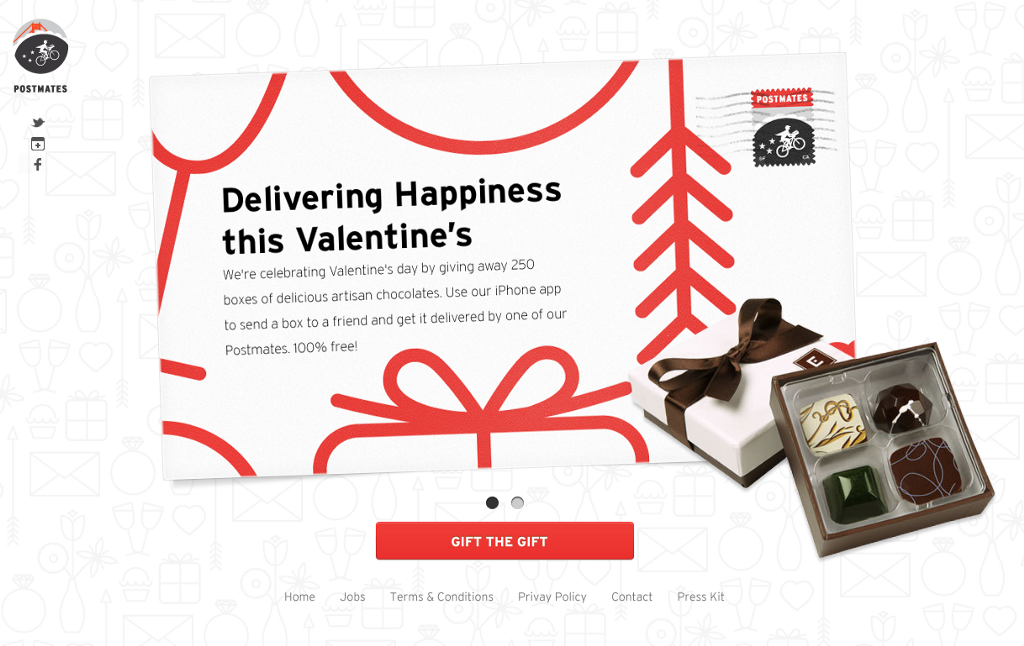 April Conyers, the senior director of communications for Postmates, an on-demand courier service, says it's impossible to know how often this kind of thing happens since the instructions for Postmates deliveries are pretty bare-bones—there's usually just an address to pick something up, and one for where to drop it off. "We don't know personal stories of items, unless someone writes in thanking us for doing something," Conyers told me.
Informally, though, it seems like win-your-ex-back deliveries happen more often than you'd think. Lexi Sakowitz, for example, has had the same guy delivering a bouquet of flowers on behalf of her ex-boyfriend every month for the past year. Even though she's made it clear that she doesn't want to get back together, the flowers still show up faithfully every 30 days, an annoying reminder of their relationship. "Most of the time I just ask my [doorman] to keep them," she told me.
Sakowitz says the gesture could've been sweet, but at this point, it's become "excessive." She just wants to move on. And since the flower deliveries are semi-public—they come through the lobby—it's dragged her doorman and the building's other tenants into her relationship drama.
"It's uncomfortable having them know a little too much about my personal life," she told me. "Sometimes my doorman will be like, 'Damn, what did he do?' And I'm like, 'Uh, I don't really want to get into it with you.'"
Since women like Sakowitz consider these "gifts" more of a nuisance than anything else, it would make sense for delivery services to have a rejection option. But many delivery services haven't developed a good protocol for unwanted gifts. One Postmates employee, who asked not to be named, told me he'd never been trained on what to do if the person on the other side of the door said they didn't want the delivery.
Becky Salman, who handles PR for TaskRabbit—a service that coordinates freelance labor with one-off tasks—told me she's seen the service come into play after breakups. One woman sent in a request for help assembling a piece of IKEA furniture that her boyfriend, who had left her just before Valentine's Day, was supposed to help with. When I asked Salman about people using TaskRabbit to annoy their exes, she declined to comment. "We haven't experienced anything like that," she told me.
Both TaskRabbit and Postmates include clauses against abuse, harassment, or stalking in their terms of use, but the line between sending a gift and harassing someone can be blurry. That's especially true if you're a delivery person who's simply been asked to pick up an item and drop it off somewhere, no context given.
Mary Ellen Stewart had been dating a guy for six months when she knew something was "off." There was always an excuse for why they couldn't go back to his apartment, and when they went to hers, he never stayed until morning. Eventually, she found out that he was still living with his ex-girlfriend. Stewart ended things immediately.
"I blocked him on social media first," she told me. "I always block my exes on social because I don't want to be reminded of them." So to contact her, her ex filled her voicemail box to capacity and sent her "nine inch-long text message bubbles and 2,000-word emails saying he royally fucked up, he missed everything about me, and could he talk to me tonight for maybe just like five minutes?"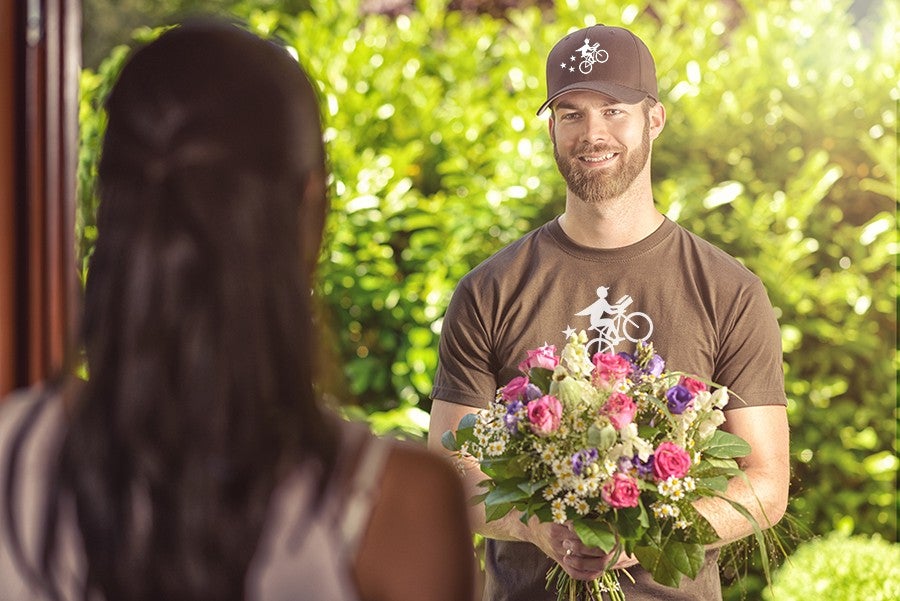 Finally, Stewart decided, Enough. She blocked his cell phone, then his work phone.
Two weeks later, the doorbell rang. It was a Tasker carrying a bouquet of flowers, along with a typed letter apologizing for how the relationship ended. Stewart says she threw the letter away and told her roommate not to accept any more flower deliveries.
Then, a week later, the doorbell rang again. It was another Tasker, this time holding an envelope.
"He hands over an envelope and inside are two sixth-row tickets to see Stevie Nicks in three days," Stewart said. "I worship Stevie Nicks and he knows that. Everyone who knows me knows that. The accompanying letter only said, 'Thought you would dig these. No, you don't have to take me.'"
Stewart froze. She knew it was a gift from her ex, who was using them to get to her. Could she take them? Should she throw them away? ("Fuck this lunatic, but also… Stevie Nicks," she thought.) She decided to make a Craigslist ad asking to swap the tickets for different seats. Half an hour later, she had an emailed response. It was from her ex.