I've seen all my favorite TV shows a million times, and any new stuff you can stream is boring. I was never much of a sports fan, but now I have no games to ignore. The less said about movies, the better. I love to read, though sometimes I need passive entertainment, or something more immediate. And quarantine in general calls for vivid reminders of life, the earth, a future. 
For these reasons, I've become addicted to the animal fights in the tree outside my apartment.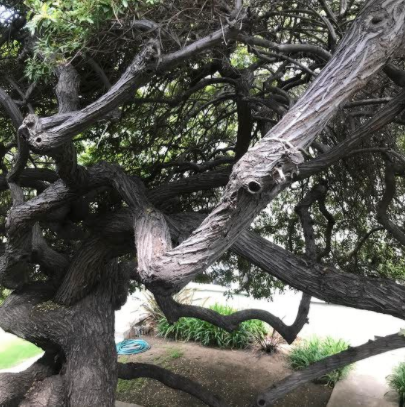 This is the pepper tree that spans the northern view from both my bedroom and the living room. As you can see, it's a pretty cool specimen — and the animals know it. As of this spring, at around 5 a.m. each morning, there is a perfect storm of commotion, all the more audible because there is no city traffic or noise to drown it out.
The first noises come from what I believe are a kind of mockingbird, their calls piercing in the dawn. Then the big squirrel of the courtyard — we call him "Chonk" — attacks from the roof, chattering to drive the birds out. But Chonk then has to defend his territory from other neighborhood squirrels, and they spend an hour chasing and bickering. Before you know it, the crows have showed up to stake a claim. On and on it goes.
Is this why people went crazy for Game of Thrones? Because I think… I think I finally get it.
Like, sorry to people who don't have a tree to look at. But for real, following along as a local ecosystem of urban creatures wages daily battle for control of this command post is such a thrill right now. I'm waiting for the flock of mourning doves to make their move, or wait! — now a bunch of tough-talking sparrows are in effect. Of course, all bets are off as soon as a dog is walked underneath and starts barking. What drama!
The best part is, it never ends; the king never stays the king. I can't take a bathroom break without missing the action. In fact, I don't have time to be writing this, either. I need to get back to my stories. I must document. I have to bear witness…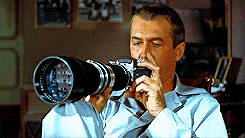 Yep, I'm doing just fine. Leave me alone. Can't you see you're keeping the squirrels away?