Fifty-five-year-old Yupi Yayat, a Jakarta-based entrepreneur, makes most of his money as a fixer, helping international businesses source products (mainly, raw materials) and potential clients. But earlier this month, he became the arbiter in a fierce WhatsApp battle between two buyers — one from Nigeria, the other from the Philippines — over who would score the hundreds of liters of used vegetable oil sitting in the corner of his garage in dust-covered plastic containers. They ended up fetching close to five grand, the biggest sale he's made to date. Yayat, though, regrets that he didn't wait a week, when he believes he could have gotten an even higher price.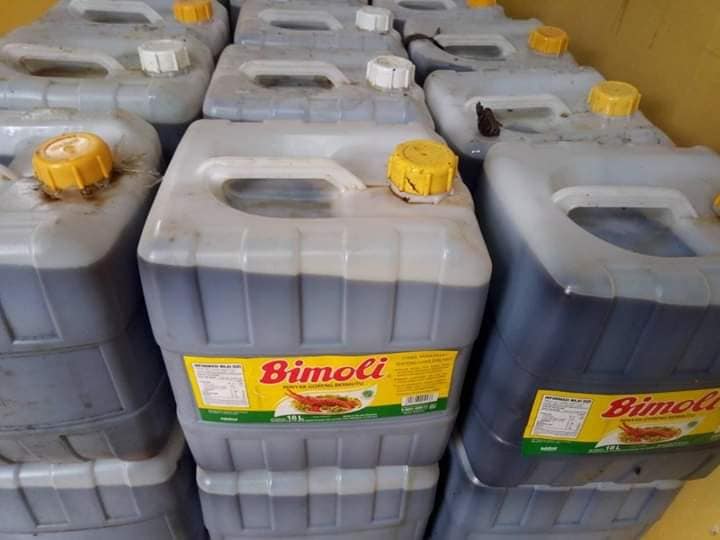 Yayat is one of the hundreds of guys who are making a killing selling Used Cooking Oil (UCO) via Facebook and WhatsApp. He's a member of numerous Facebook groups that coordinate buyers, sellers and distributors of UCO (which usually consists of mixed vegetable, corn or palm oil). In these groups, UCO suppliers vary — from companies pitching long-term, large-quantity supply, to individuals like Yayat, who buy used cooking oil from other suppliers and look to sell them at a profit. Either way, they come from all over the world (China, Nigeria, Kenya, Turkey, to name just a few), but they're primarily based in Indonesia or the Philippines.
Why are people so eager to buy and sell their old oil, which would otherwise be thrown away or recycled? Further, how on earth is the global UCO market worth hundreds of millions of dollars, and, even in the midst of the coronavirus pandemic, still predicted to be worth billions in less than a decade?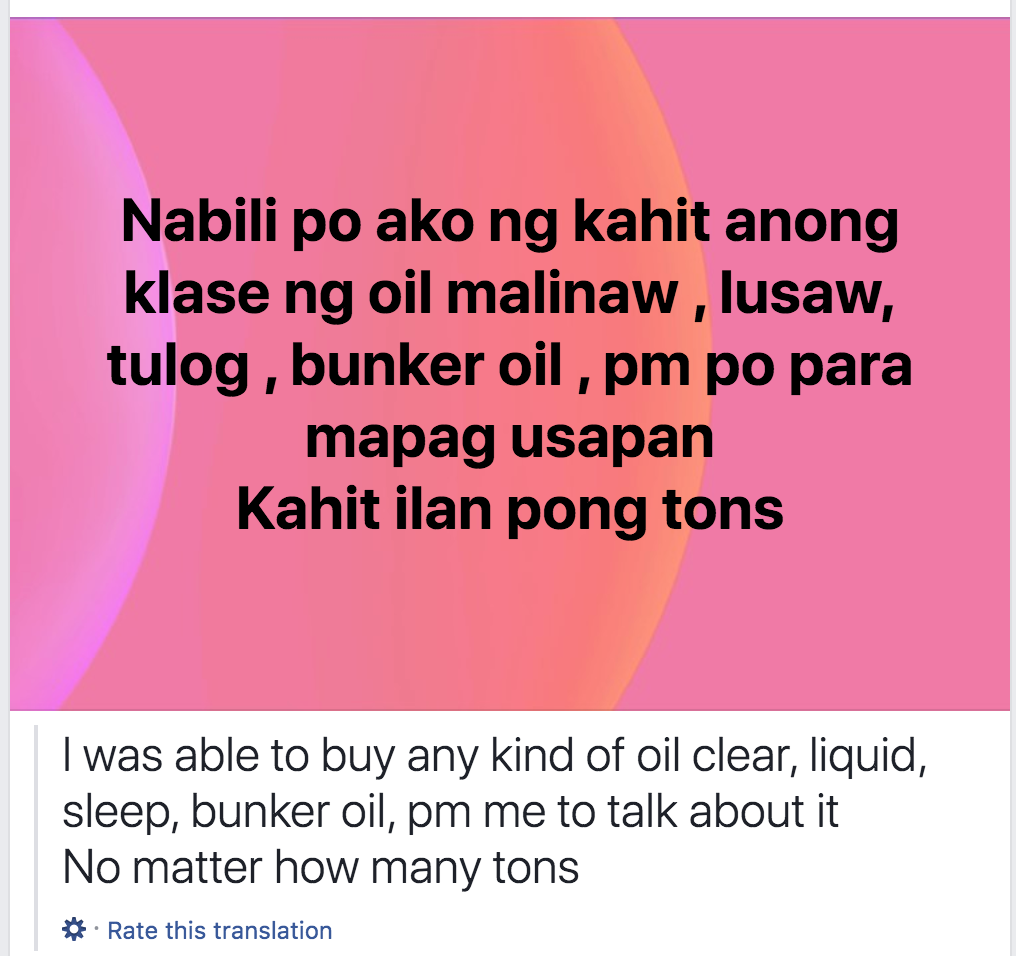 The answer lies in the growing but largely unregulated biofuel industry, and particularly, in the production of biodiesel, a low-cost energy source that operates as an alternative to "fossil" diesel.
To make a very long (or complex) story as short as possible, because of the high levels of triglyceride (or fat) in cooking oil, a process of "esterification" produces two chemical compounds — methyl esters and glycerin. The latter is often sold to cosmetics companies to manufacture soap and moisturizer. Yet in recent years, it's been the former that's sparked more commercial interest, as, when reacted with alcohol, methyl esters go on to form biofuels with similar chemical properties to standard diesel. Furthermore, because the equipment necessary to carry out esterification is fairly minimal (it can, in fact, be sourced from any Home Depot), there are hundreds of videos and guides online on how to make and store your own car fuel from the comfort of your garage.
Still, the global lobbying power of the fossil fuel industry is such that there aren't many incentives for energy companies to invest in an infrastructure that would allow for mass biofuel production through UCO. All the while, organizations like the National Non-Food Crops Centre warn that a lack of agreed-upon global standards for UCO biofuel production means that the import and export of UCOs are hugely varied, and in turn, can pose significant risks to environmental sustainability. In other words, the production of biofuel by oil refineries is largely dependent on independent providers like Yayat to either sell them UCO, or in other cases, buy it in bulk from those without any form of accredited license, background checks or standards.
How much money a seller can make on UCO varies, Yayat tells me, but in places like the Philippines and Indonesia, he says that people have reportedly made thousands of dollars, much of which comes in cash. It's the main reason many developing countries are looking toward nationalizing biotech production, as they aim to become energy independent in the coming decade.

One prime example is India, where last year, the government launched an official program for converting UCO into clean biofuel, with Indian Energy Minister Dharmendra Pradhan announcing discounts for biofuels and generous payments to hotels and restaurants for excess UCO. Though the market for biofuel in India is relatively small at the moment, there's high hopes for it, says Shiva Kumar, a chemical engineer at the Manipal Institute of Technology, because "there is a large quantity of vegetable oil that is used for cooking, which isn't being used." 
With this in mind, Kumar says, a national biofuel program can solve two of India's most pressing issues: 1) "saving money on the import of crude oil," which makes up 82 percent of the country's energy imports; and 2) resolving a public-health issue. "Lots of people [re-use] cooking oil for frying," Kumar explains, particularly poor families trying to save money. Re-used oil, however, increases the risk of hypertension, atherosclerosis, Alzheimer's and liver disease. 
Though the program is still in the early stages, Kumar notes that the government has built more than 10 biofuel refineries as well as invested into research at universities in order to achieve a larger objective on the world stage — deciding the global standard of UCO-based biofuel.
But until that regulatory framework is established, guys like Yayat will continue to thrive in the biofuel black market. Because though he's made his big sale, Yayat tells me that his business phone still won't stop ringing — it's his buyers, and they all want to know when his next batch of vegetable oil will come in.