At any given hour, Washington Square Park in New York City is filled with a bunch of lanky NYU boys with floppy hair and scoliosis wearing black flood pants and oversized jackets while clutching a skateboard they don't know how to ride.
The reason they all look alike? Timothée Chalamet.
After breaking out in 2017 with Call Me by Your Name, Chalamet became the unofficial "It Boy" of Hollywood like Leonardo DiCaprio in the '90s and Ryan Phillippe in the '00s. His star status solidified with critically acclaimed roles in Beautiful Boy, The King and Little Women — bolstered by an adventurous style game and a cool Downtown vibe.
He's so well-liked among fellow celebrities and consistently labeled a sex symbol that a bunch of Gen Z softbois are now copping his "white guy in streetwear" style as a surefire way to seem less dorky.
It's becoming a problem — and not just for the NYU girls looking to meet Timmy in the West Village, only to be bamboozled by 19-year-old fuckboys from Michigan.
It's happening on-screen too. A bunch of young actors with eerily similar curly hair, angular cheekbones and jittery demeanors are starring in teen TV shows as versions of Chalamet, the current prototype of what an edgy teen guy looks like today. We have a Timothée catastrophe.
The most recent example is Netflix's new holiday teen romance series Dash & Lily. Austin Abrams (Euphoria, This Is Us) stars as Dash, a curmudgeon literary kid growing up in New York, which is Chalamet's literal upbringing.
The show is based on the YA book series Dash & Lily's Book of Dares, but Abrams' portrayal mirrors Chalamet's sensitive fuckboy Kyle in Lady Bird. You know Dash is a bit pretentious because he's a teenager who wears a long peacoat, too-blue jeans and raggedy brown boots. He is absolutely the guy who thinks Infinite Jest is for posers.
Other neo-Tims? Try Wyatt Oleff in I Am Not Okay With This and Finn Wolfhard in Stranger Things — two other Netflix shows. Chalamet, you better call up your lawyer and sue for copyright infringement. Start ensuring those curly locks and that hyperactive personality.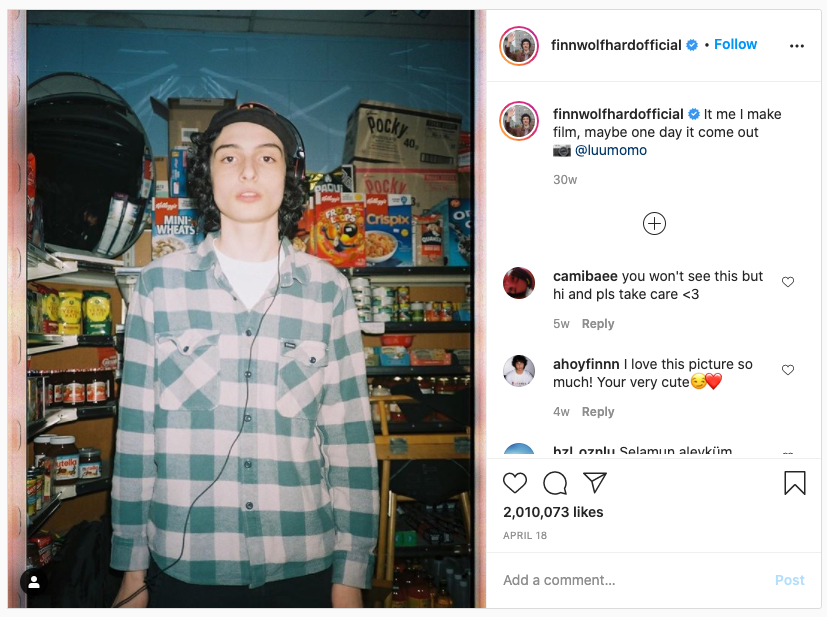 There's an economic interest in Hollywood copycatting Chalamet's appearance: It's easier for studios to market movies. Using an already popular image can further bolster new and potentially profitable projects.
This happened to Jennifer Lawrence in 2012 with The Hunger Games. She ushered in the era of athletic actresses playing young dystopian heroines, like Shailene Woodley in Divergent, Hailee Steinfeld in Ender's Game (and Bumblebee), Saoirse Ronan in The Host, and Hunger Games alum Amandla Stenberg in The Darkest Minds.
The problem is, oversaturation leads to failed returns. Audiences were so uninterested in the dystopian heroine trope by 2016 that Woodley's third film in the Divergent trilogy, Allegiant, was downgraded from two movies to one — and it bombed so badly ($179 million on an estimated $110 to 142 million budget) that the last film, Ascendant, was never made. For comparison's sake, the first Divergent film in 2014 grossed $288 million on an $85 million budget.

All this is to say that the current proliferation of the quirky literary teen guy will, at some point, end — and here's hoping that it doesn't hurt Chalamet's career. The lovable weirdo with a passion for Kid Cudi and Juicy Couture hoodies is representation for sensitive lanks with bad backs everywhere.