Mike Kulich wants his performers to get paid. Unlike actors in commercials and TV shows, performers in the adult industry have never been offered residuals for their performances—just a one-time fee. Next month, Kulich hopes to change all that by launching his new company MAK Entertainment as the only professional porn studio to offer both residuals and personal licensing rights.
The idea is to bring porn back to an era when actors actually made money acting, as opposed to mostly through camming and escorting. The need is real, given the abundance of pirated content and the constant stream of workers who are competing for fewer studio dollars. Kulich is already beginning to shoot with performers who will not only receive residuals for the broadcasting of their content via DVDs and video-on-demand services, but also be able to sell their scenes on their own sites and consumer databases like Clips4Sale.
"It's their vaginas not mine," Kulich likes to say. Whether or not other studios will adopt Kulich's attitude and give more actors this level of control, remains to be seen. As does MAK's ability to successfully and profitably navigate porn's turbulent waters.
What's your experience in porn production been like?
I own a PR agency that specializes in adult content, so that's my primary business. But for years I owned a production company called Monarchy Distributions, which started at the height of DVD sales. With a $1 million budget, I was selling more than 100,000 pieces. These days, when people shoot a movie and put it out on DVD, selling a 1,000 pieces is considered good.
With Monarchy, I had performers start doing content trade. Individual performers would contact a performer they liked or were friends with and would say, "Listen, let's have sex, put it on film and then we'll share the rights to it." Then they would put those movies on sites like Clips4Sale and split the revenue.
Why was that approach so appealing to performers?
All they had to do was find a cameraman willing to work for a couple hundred bucks and have sex with each other in order to have content they could sell through a variety of different channels. But I had access to distributors, selling to major chain stores like Deja Vu, Lion's Den and The Pleasure Chest. So in that model, they would bring their content to me, and I would professionally package the product. Stuff like creating artwork for the box cover, handling shipping and returns and all the other headaches that come with production. The performers would get a percentage of the earnings and all they had to do was drive to the bank once a month to cash their royalty check.
How does the MAK model differ from that?
I actually produce the MAK movies. But with all the competition out there, my goal with MAK is to produce the vision of the talent. I want these movies to be the future of how talent works.
What's the problem with how most porn talent currently operates?
If you look at the average porn star, even a C-list girl, she usually has 40,000+ Twitter followers. A majority of the income these women make is through camming, not through actively shooting films, except for the few contract girls that still exist.
With this new company, female performers will be able to chose who they shoot scenes with, and while they will initially be paid a slightly lesser rate upfront, they'll have full rights to the product they create. So they can sell the videos directly to their fans through Twitter, they can purchase DVDs to autograph and sell on their own or bring it, again, to Clips4Sale. We're also going to create educational programs that teach performers how to monetize their content. People tell me achieving this goal is impossible, but I think it's plausible. This model can be a game changer.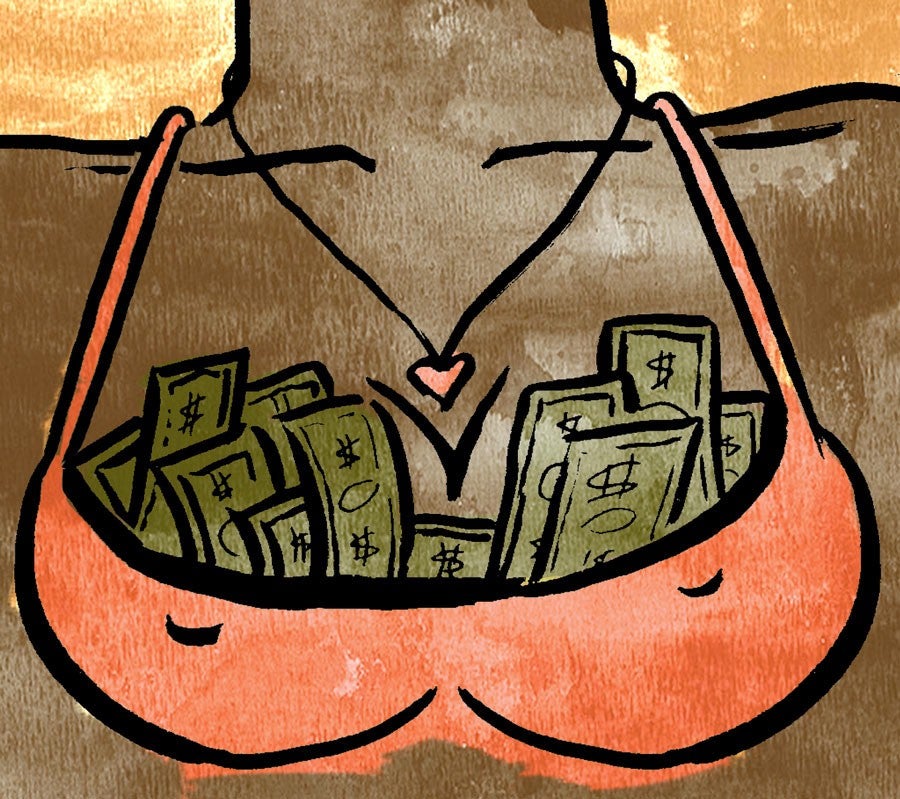 Why do people think it's impossible?
A lot of studios don't want to give up the rights to their content. This model calls for totally shared rights that allow performers to sell the content wherever they want, on their own terms. After all, it's their vaginas not mine.
How has the way people consume adult content changed since you started in the industry?
It's hard to pinpoint trends anymore. People now think free porn is a God-given right. The industry is bigger than ever. Everyday there are new girls coming in, but there's not money to adequately pay those women if most people aren't willing to pay for their scenes.
Have you already made your first MAK movies?
We have three movies in the can, so that's about 15 scenes. I don't want to say which girls we've shot with, because I don't want there to be a backlash from other studios. We have a special contract that makes it abundantly clear the performers are allowed to look over the cuts before anything gets released.
Aside from this new business model, I've heard you say you think the creation of episodic porn might become a big adult trend.
Well, I kind of took that from the whole Netflix thing, but to be honest I hate Netflix. I used to love it, but they're still low on new content: I'm watching PBS documentaries from 2002. But the episodic stuff some porn directors, like Jackie St. James, have done, is fabulous. Evil Angel released a super successful episodic series. But with piracy being so rampant, to produce one movie is already extremely expensive. To produce an episodic season is a very, very risky move when you know that moments later it can be ripped and streaming on PornHub for free.