Every day for the last 41 years — rain, shine or hurricane — the Raven has run at least 8 sandy miles along Miami's South Beach. He started by running alongside the boxers who trained at the famous 5th Street Gym, one of the places Muhammed Ali became fight-ready.
Now, though, he's a daily attraction — Miami's version of Forrest Gump. Each evening around 5:15 p.m., 25–30 people show up at the 5th Street lifeguard stand to run with the Raven. People come from all over the country to participate in the Raven Run. And if they make it the entire 8 miles, he'll give them a nickname, inspired by what he's learned about them during the run.
The Raven calls one of his top runners "Chapter 11" because all the companies he's worked for have eventually gone out of business.
"Shoe Guy" sold shoe company Eastbay and retired to South Beach.
"Scum Buster" is a Chicago-based lawyer.
The Raven (born Robert Kraft) got his name from the 5th Street Gym boxers because he wore all black, stayed up super late and wrote "dark" songs.
The country singer — he started running as a form of therapy after one of his songs was stolen — is considered one of the greatest "streak runners" of all-time, checking in at No. 1 for the amount of miles run on sand on consecutive days and No. 8 for the amount of miles overall.
These days, his daily run is more about physical therapy. The Raven's back is so bad that he's generally slumped over. It's only when he hits the beach, with everyone around him and his feet moving through the sand, that he's able to stand up straight again. So in that sense, the run is a cure-all—for him and for the thousands of people who have followed him over the years.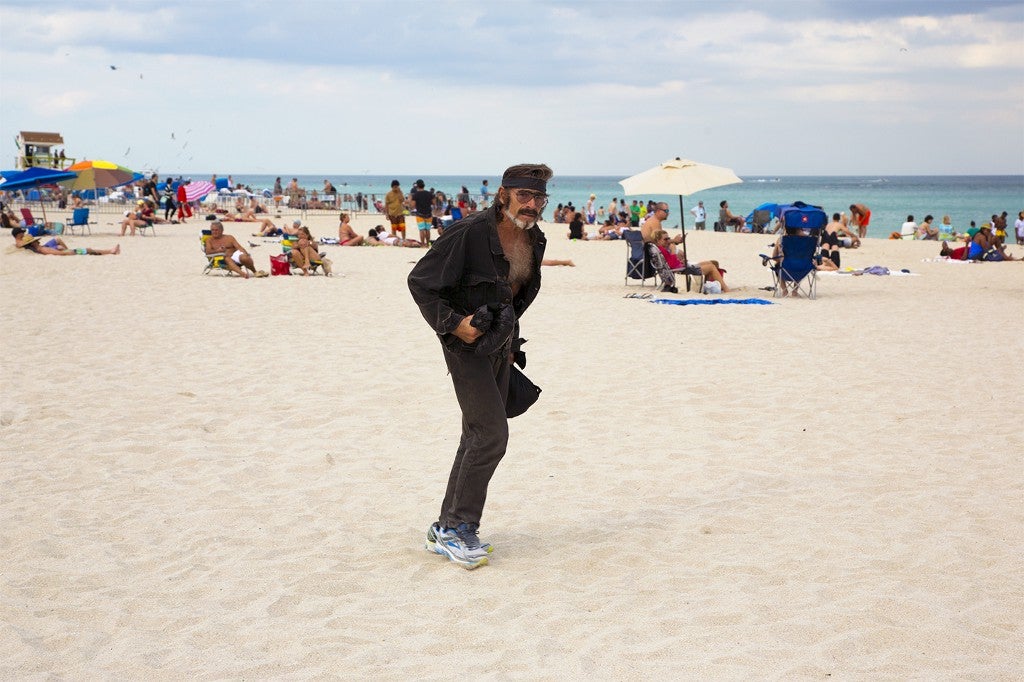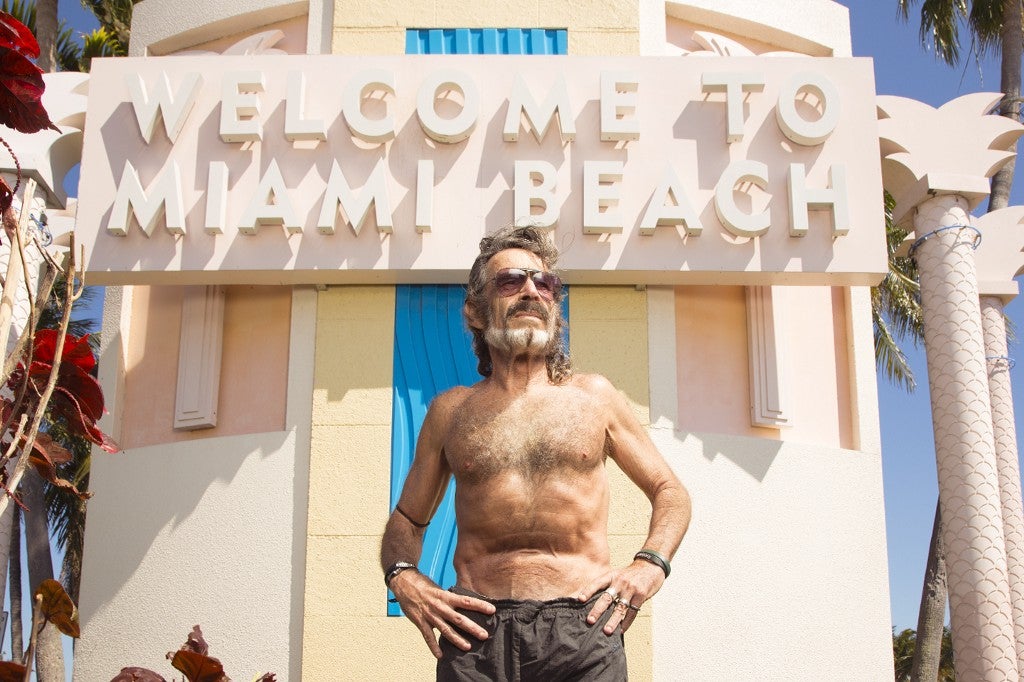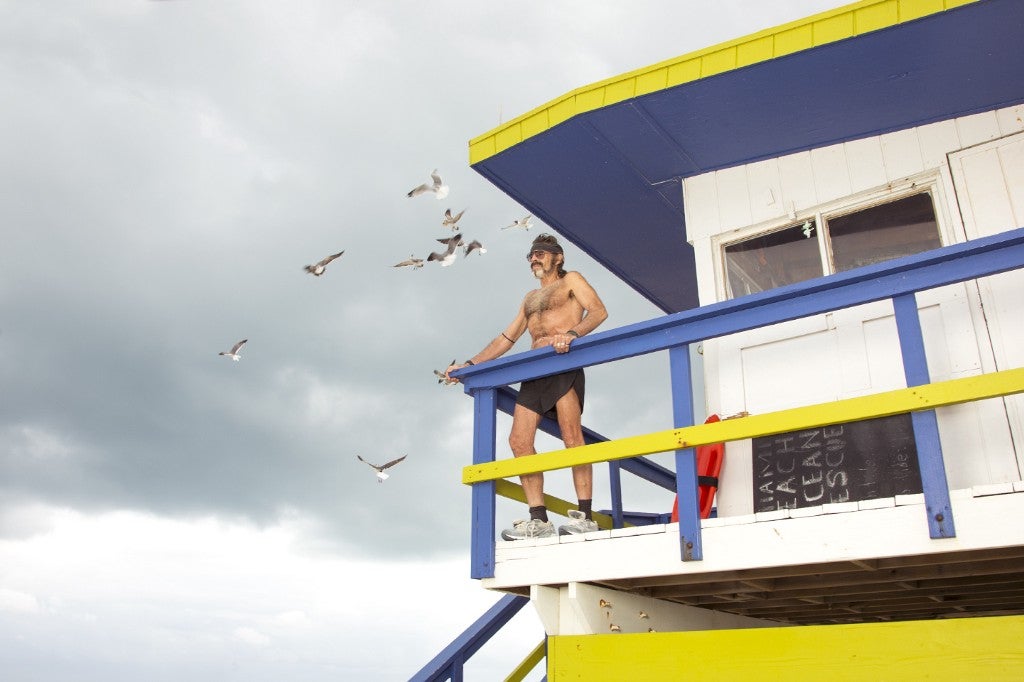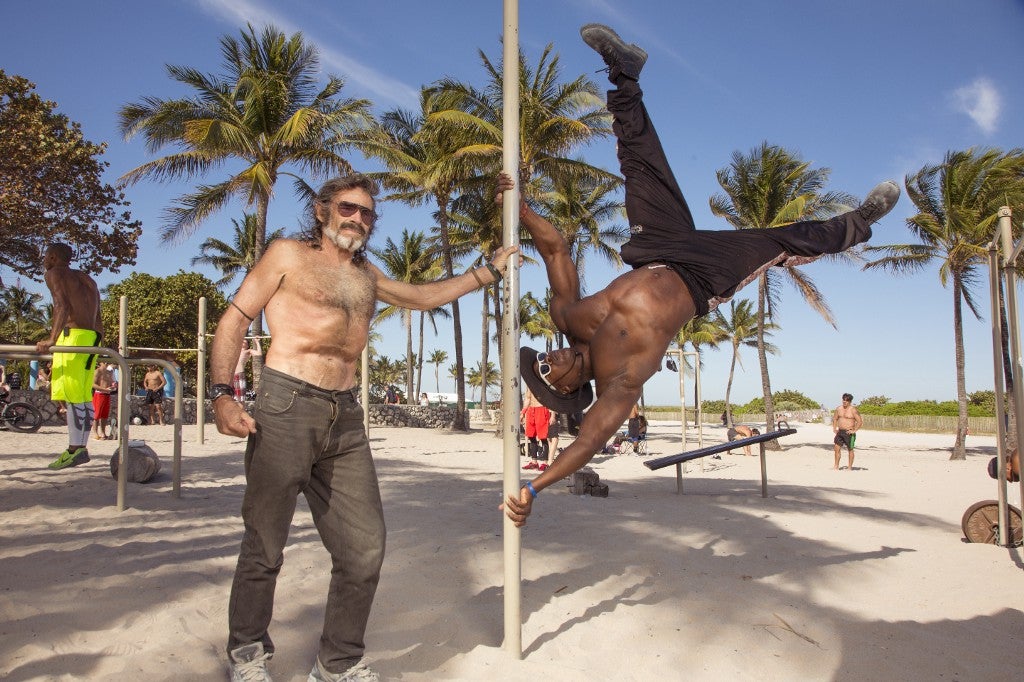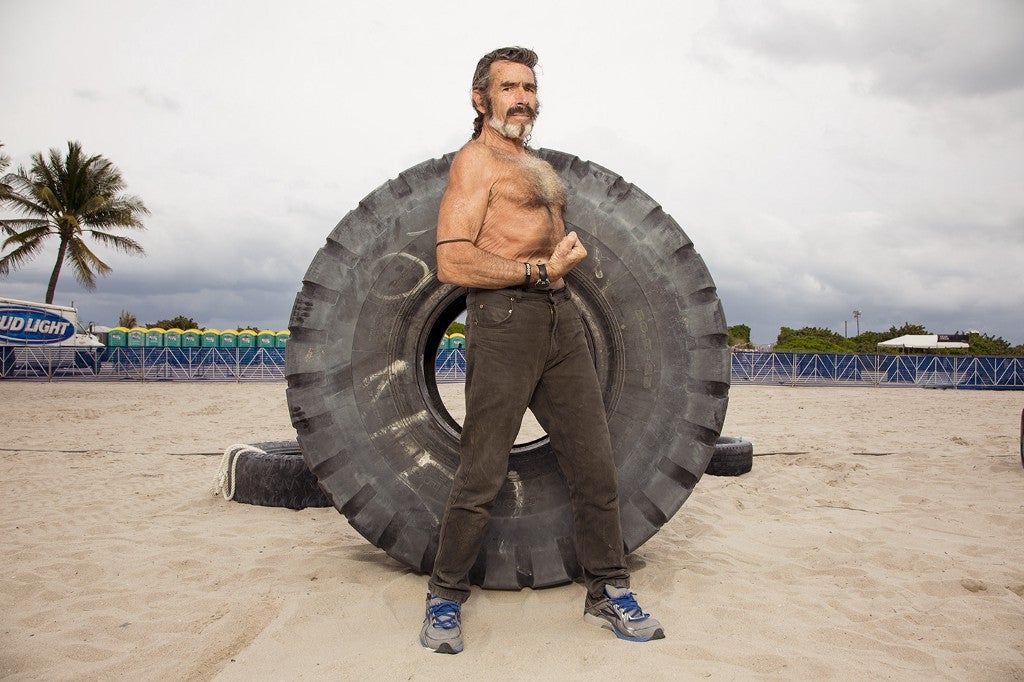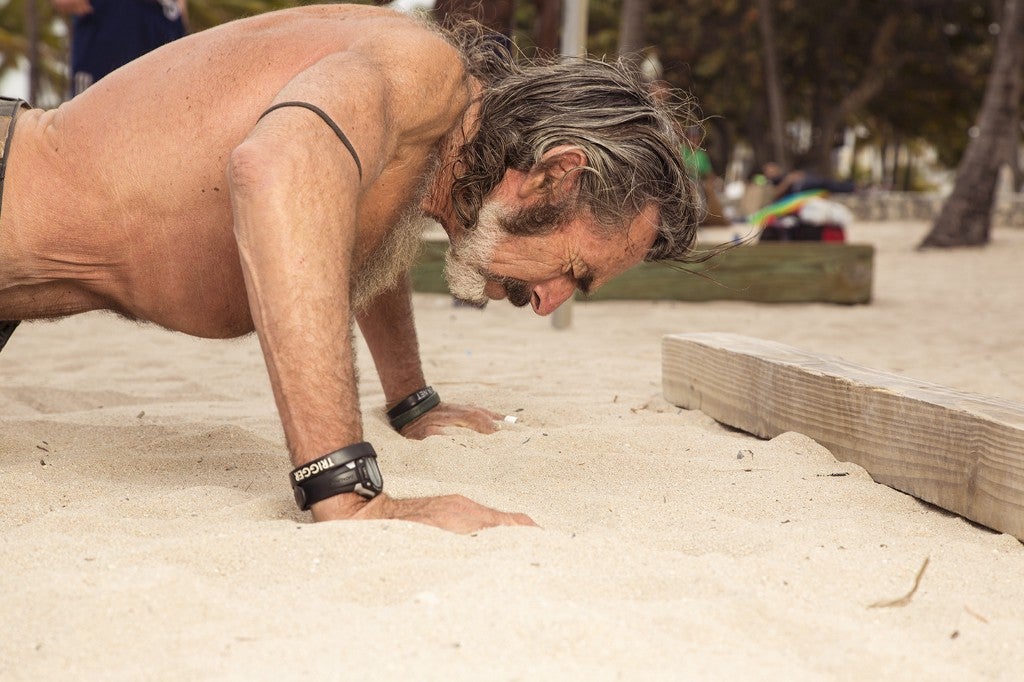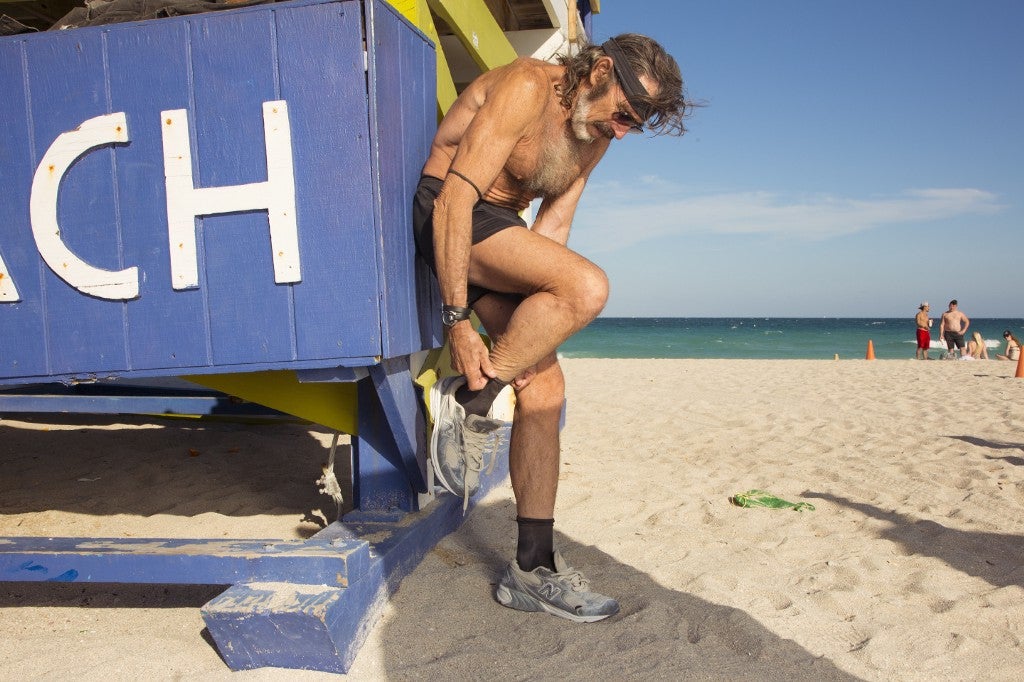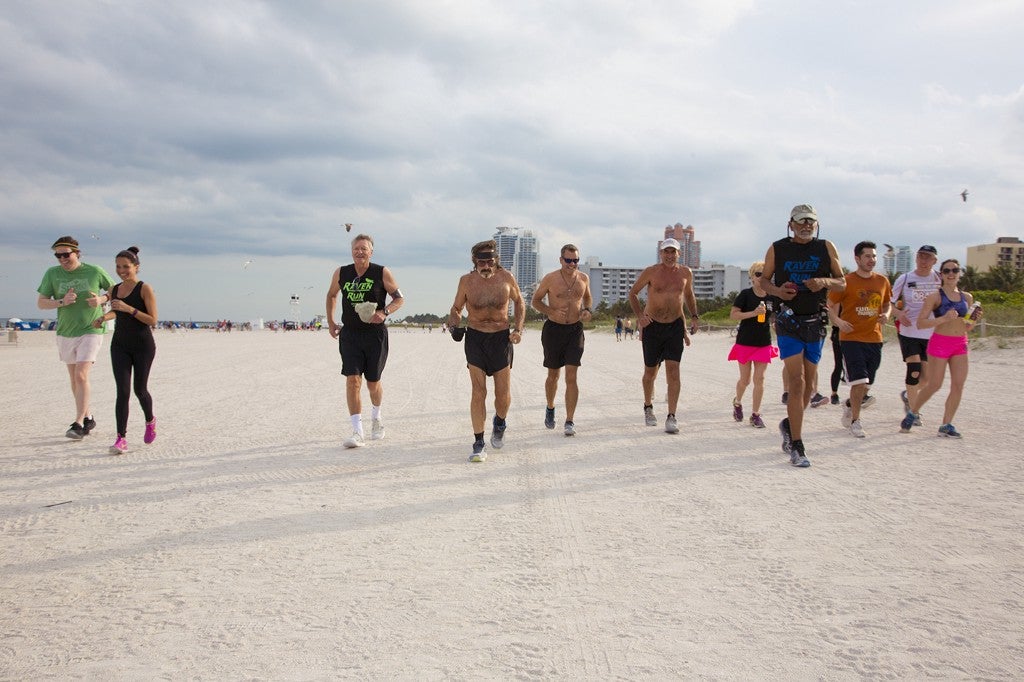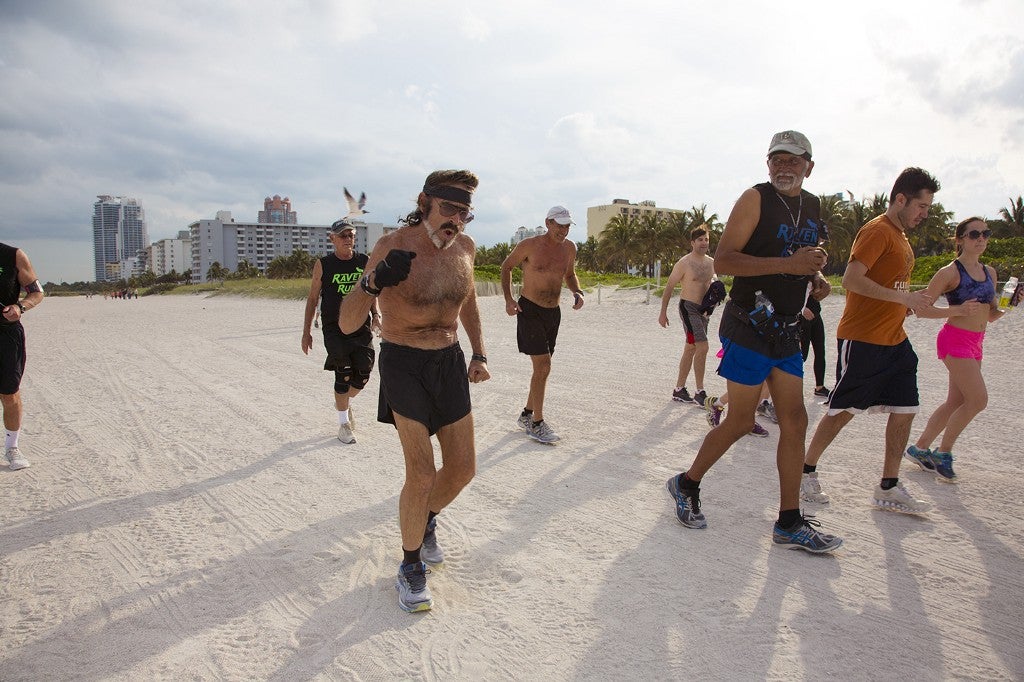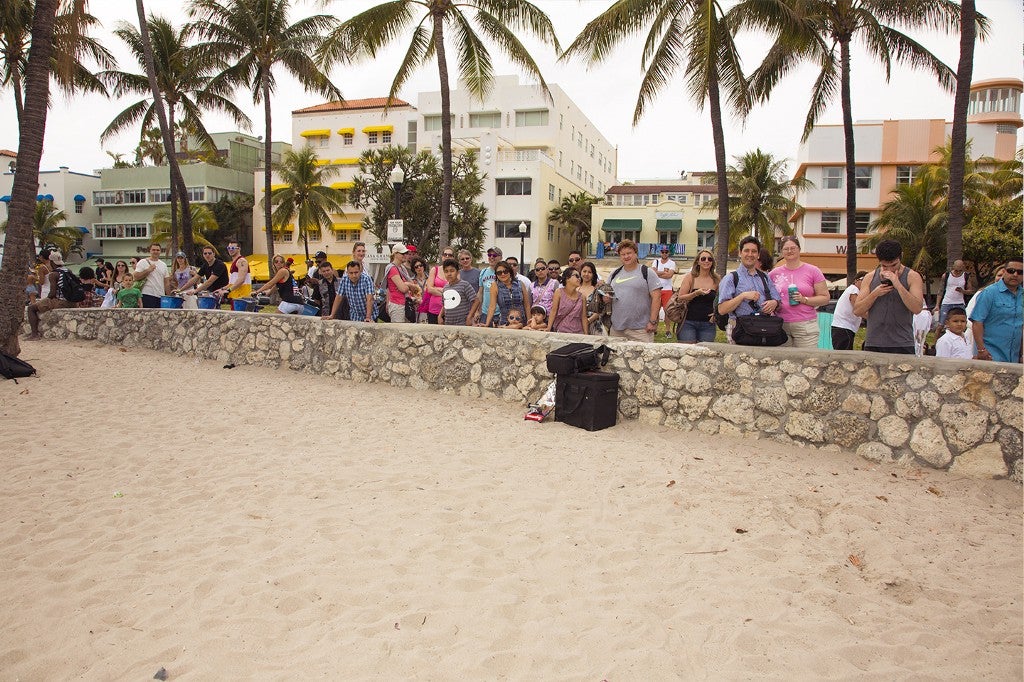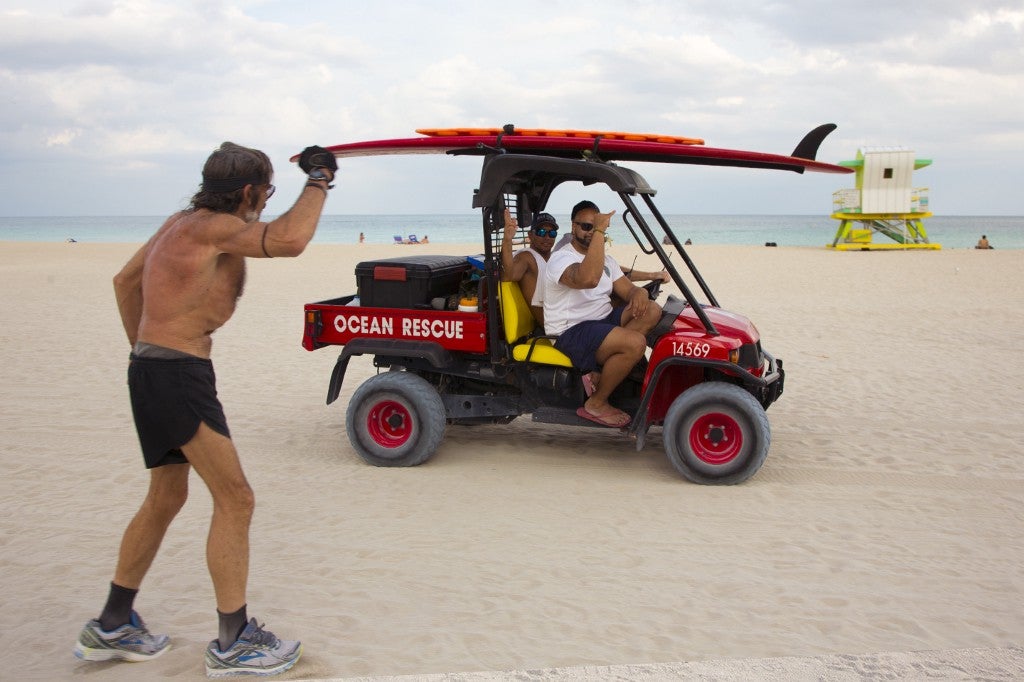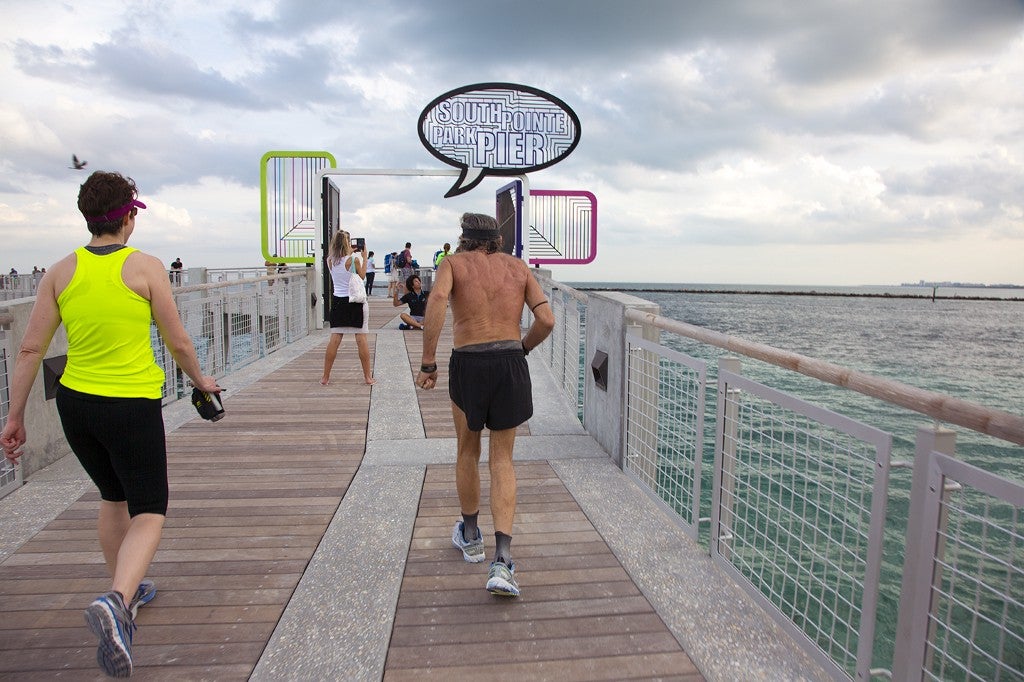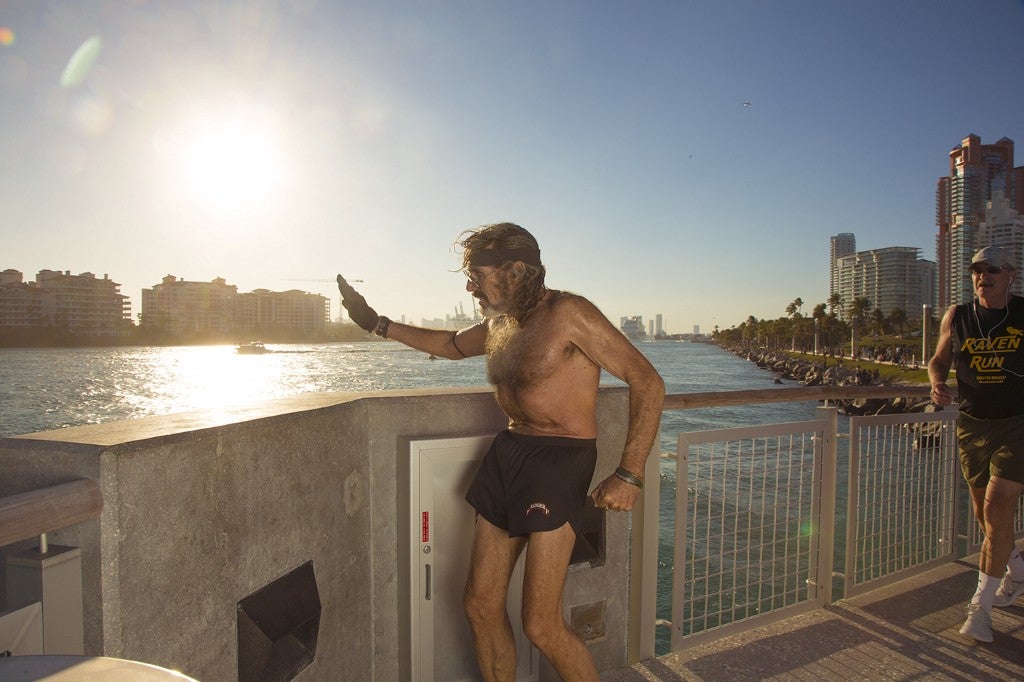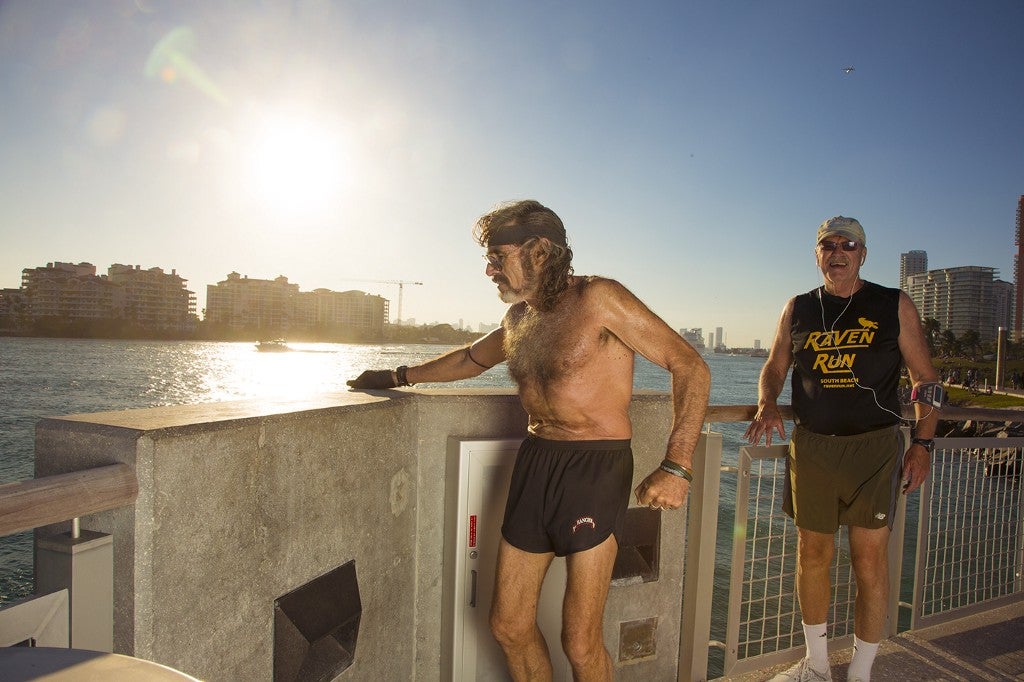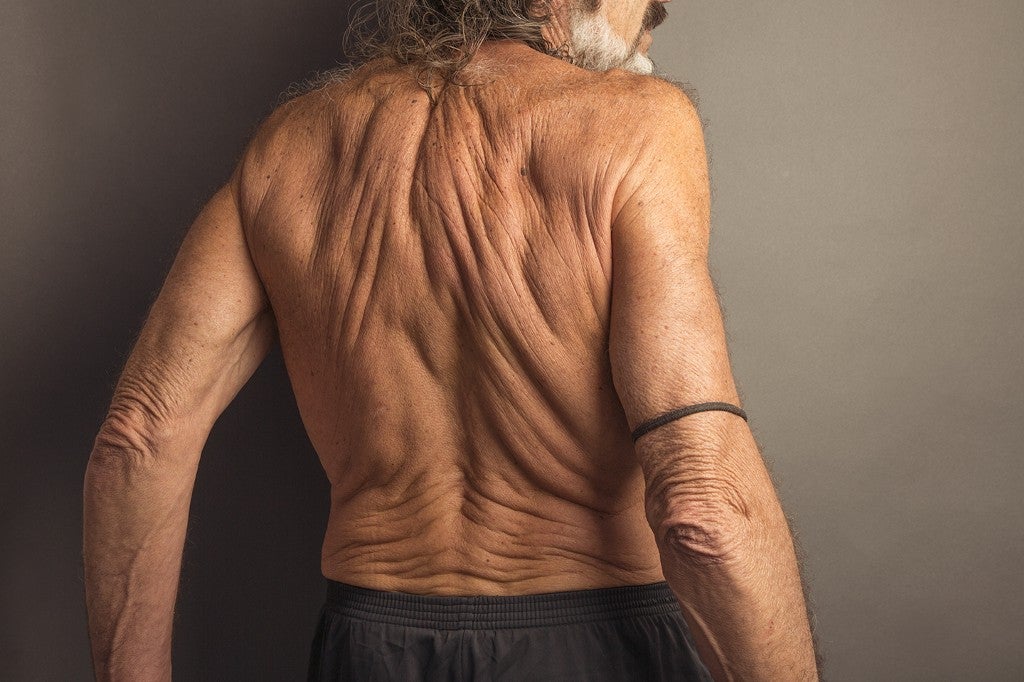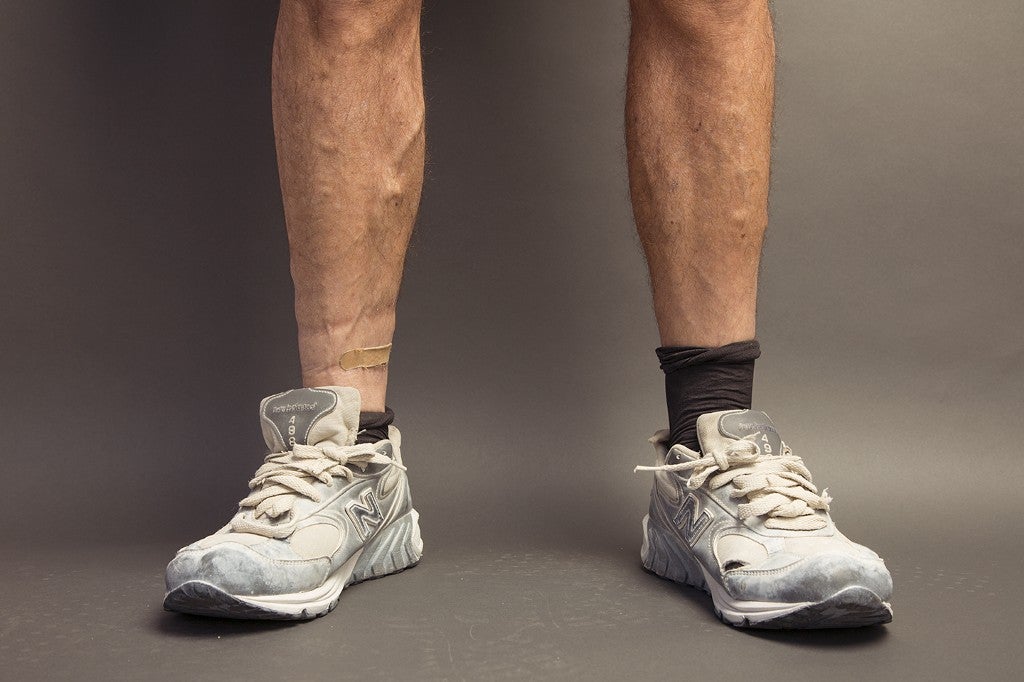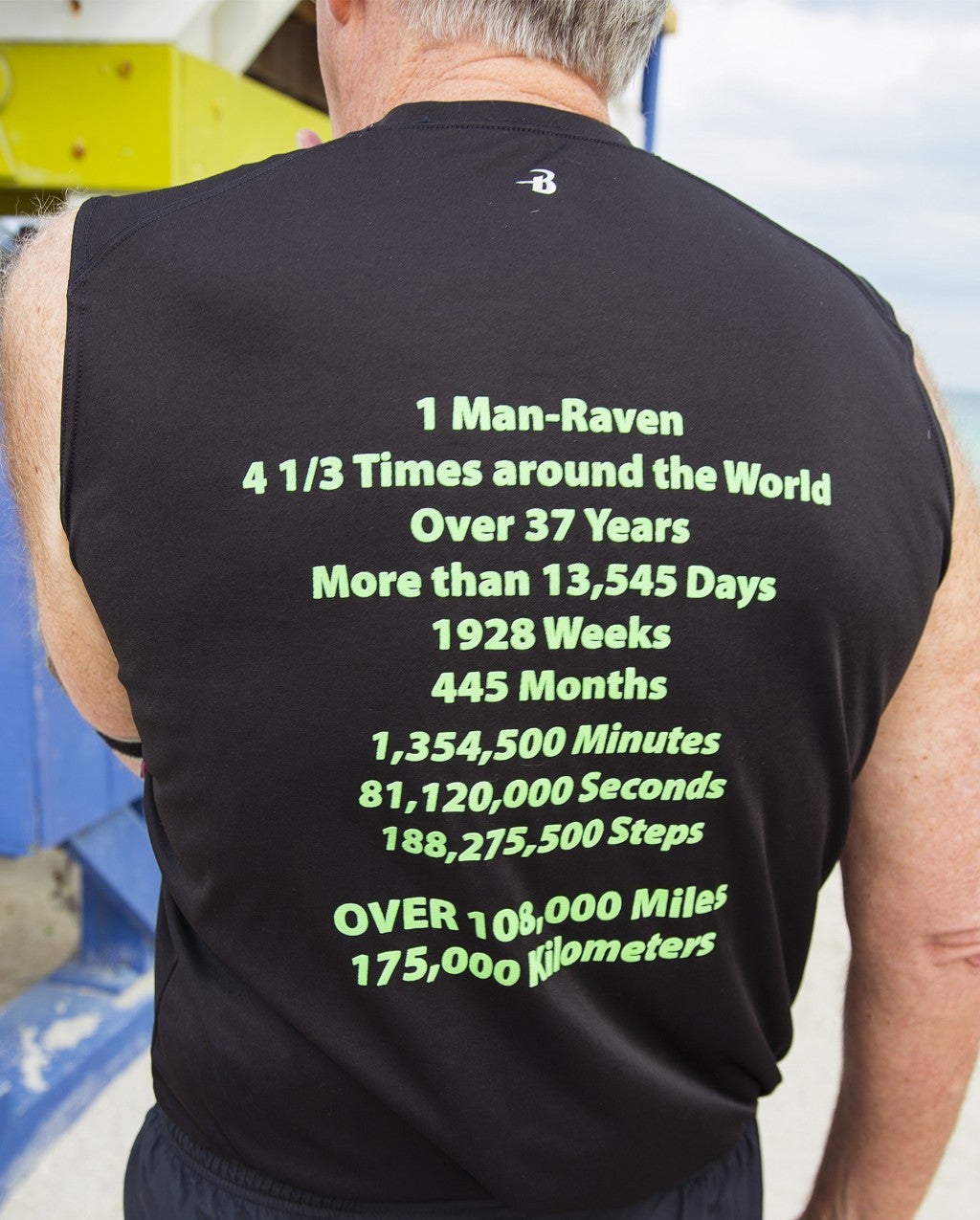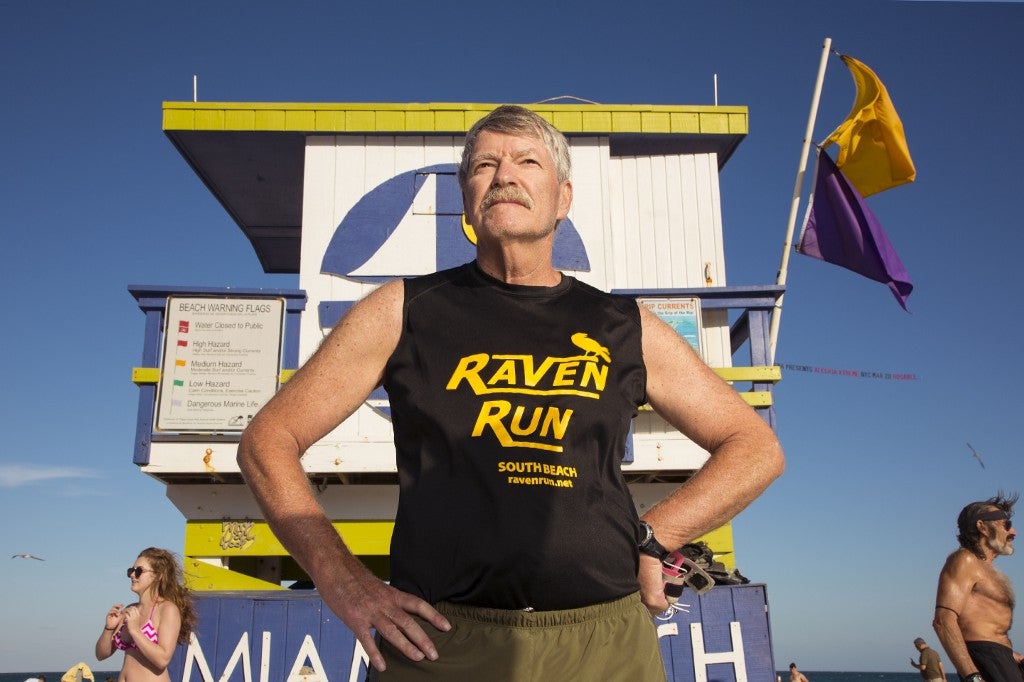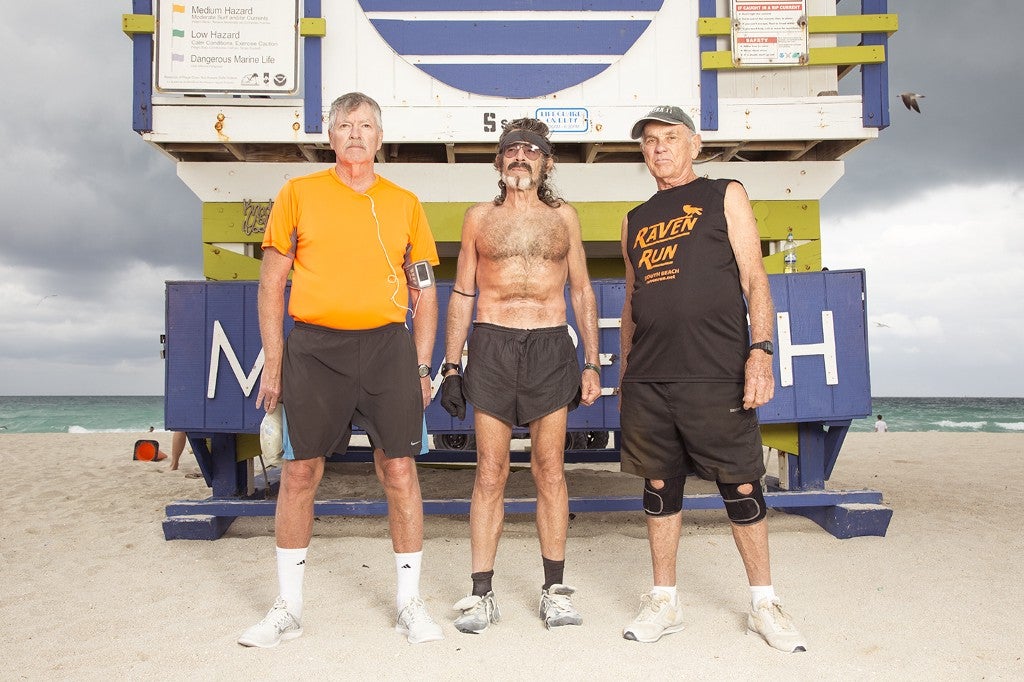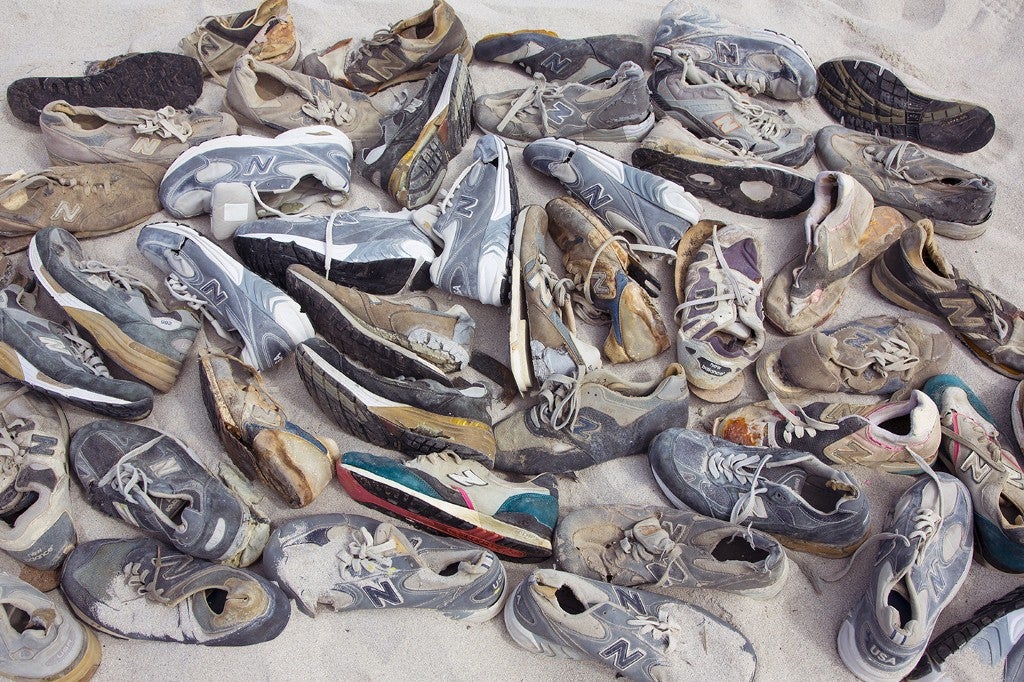 Jared Ryder is Miami-born, New York City-based photographer and director.