"Why get an oxygen tank when you can breathe air for free?" This is how one Reddit user responded to the contemporary consumer dilemma, should I pay for porn? His metaphor is apt: Porn on the internet is as abundant as air, and viewers expect watching it to be as easy as inhaling. Of course, porn producers and performers have a different stance: If no one's willing to pay for the movies they make, they'll no longer exist.
Jay Taylor takes a more realistic approach. "If you're just looking to jerk off, you can get free porn," she tells me, swatting flies in the sweltering L.A. heat at my favorite Eastside coffee shop. In a striped sweater dress and clear glasses that match my brown plastic frames, she looks less like the "dirty Deenager" she played in the boy-girl scene with James Deen I had watched that morning, and more like my sister. "But if you want something more than a transient orgasm, if you want to love it, you have to pay.
"I find the porn stars I like and ask them if they'd like to 'shoot trade.' It's a polite way of asking if they'd like to fuck."
Taylor markets herself as the "Best-Kept Secret in Porn" and the "Pornstar Hunter." The first nickname speaks to where she is now in her career: "I have 16,000 Twitter followers. It's nothing." The second speaks to how she plans to rise in the ranks: "I find the porn stars I like and ask them if they'd like to 'shoot trade.' It's a polite way of asking if they'd like to fuck." While neither Taylor nor her scene partner gets paid their typical day rate for "shoot trading," they're able to sell the content however and wherever they like. For Taylor, that means marketing her vids via Clips4Sale, a site that is subverting the expectation that porn should be as free as oxygen by asking users to pay a few bucks for a download.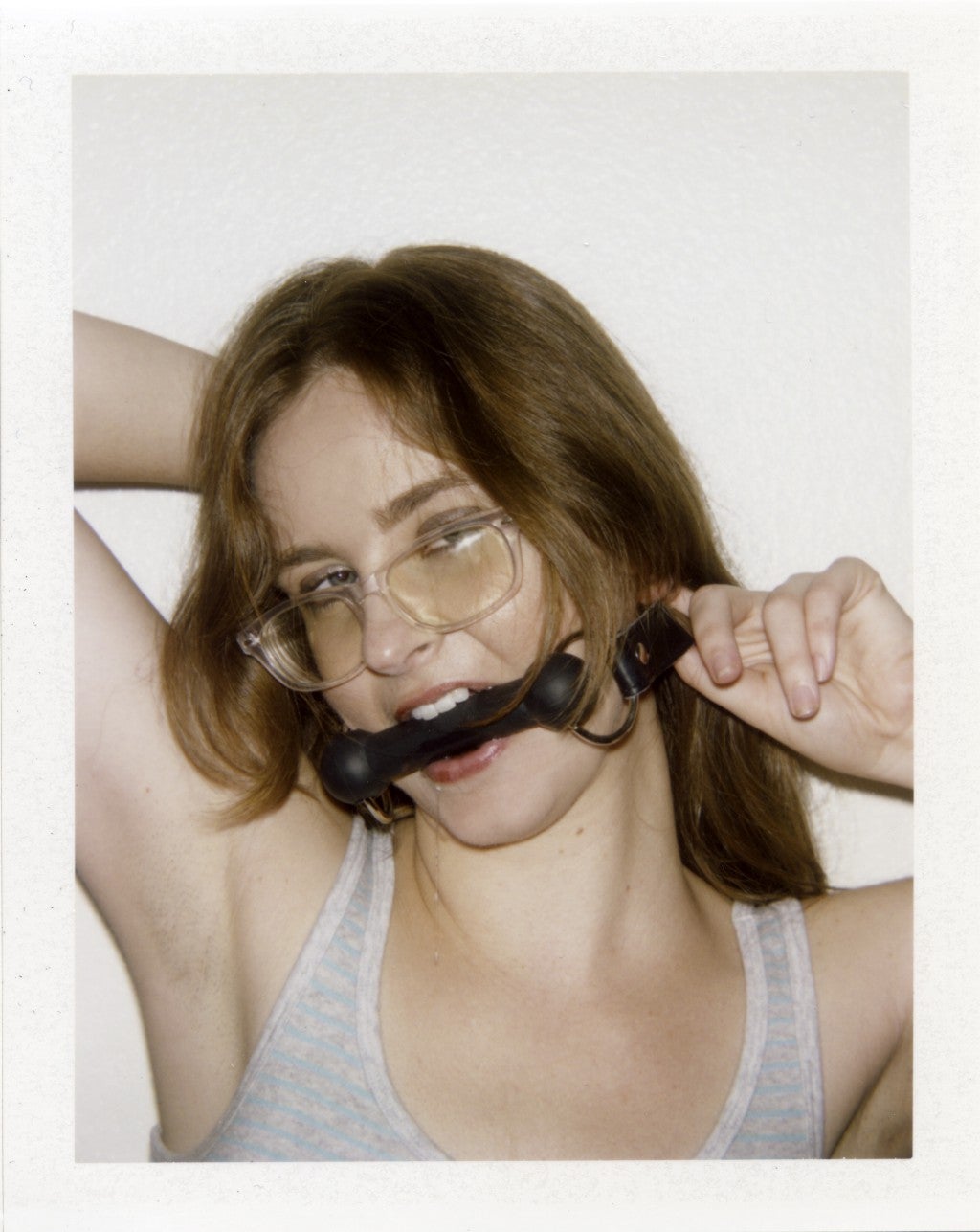 "If [Deen] booked me for the scene, I might have made $800," Taylor explains. "In a year on Clips4Sale, I've made $1,200. Over time, yes. But it'll keep making money forever."
Surprisingly, Taylor says she's never found one of her Clips4Sale scenes posted on a free site. "If you have to pay per clip, then that clip is going to be special. It's yours. Why would you share?" Clips4Sale also gives Taylor the agency to decide what to shoot. "I'm kind of hippie-ish when it comes to shooting porn," Taylor says. "I don't do anything for money I wouldn't do for free."
A porn star's desire to be paid for her work isn't always helped by fans. Though online porn is a billion-dollar industry, free platforms like PornHub and Xvideos make up the top-visited porn sites in the world. Offering hundreds of thousands of videos with no charge, tube sites generate ad revenue for themselves by displaying work created by others, cutting producers and performers out of the equation.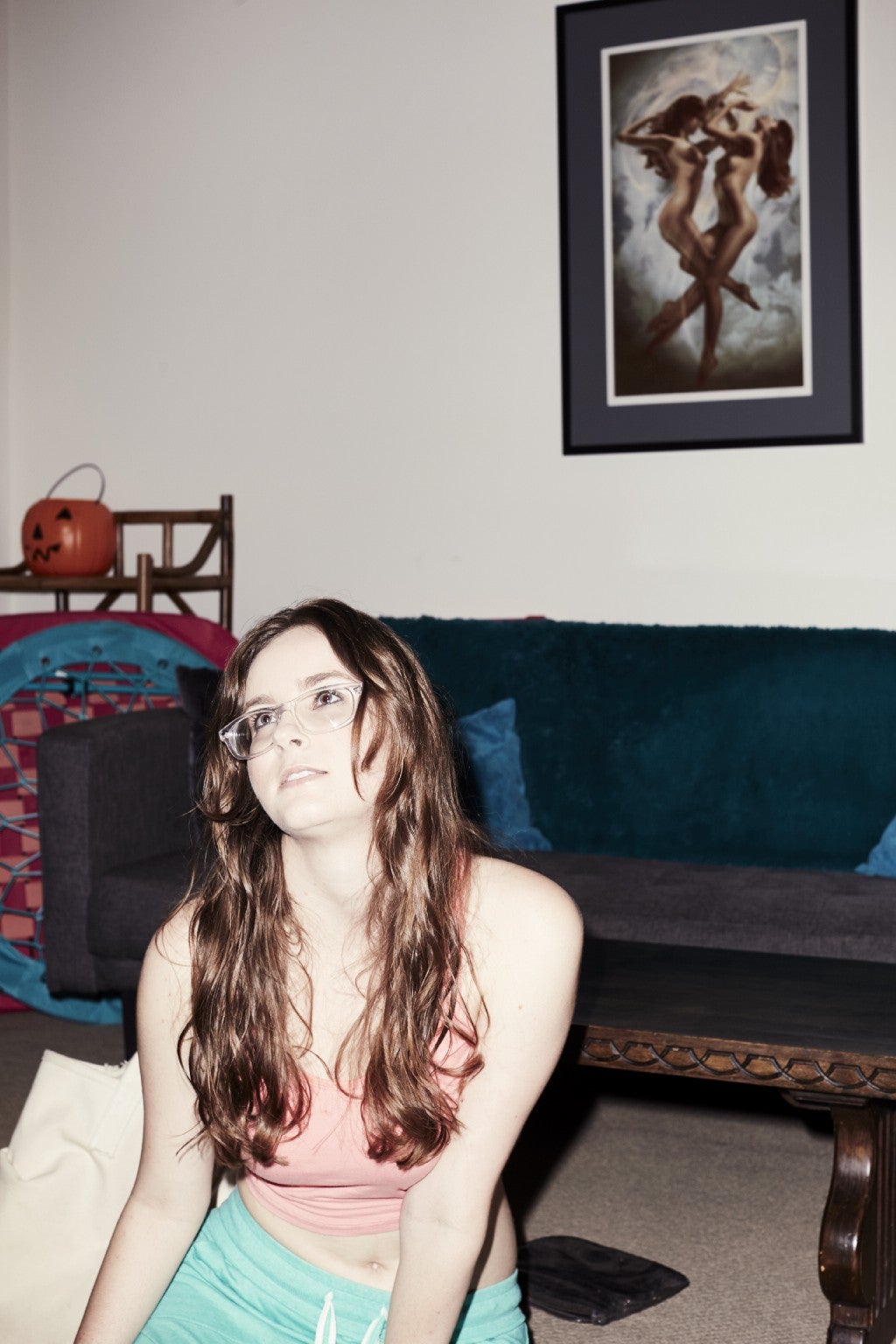 The porn industry's response to the reign of free porn has been mixed — many studios now depend on the same tube sites that are cannibalizing their work to drive traffic. While some professionals have tried consciousness-raising to get their viewers to pony up (with the alliterative hashtag and movement #PayForYourPorn), algorithmic solutions like Takedown Piracy, which use digital fingerprints to remove pirated content from offending sites, may work better than relying on consumer ethics.
In some ways, #PayingForYourPorn might make the most sense for consumers concerned with ethical production. Because payment processors require client sites to supply a release form and proof-of-age for all their performers, paid sites can offer a minimum assurance of basic labor rights. Niche markets like "porn for women" or "queer porn" are also supported by a paying customer base. Producers and performers including CrashPad and Erika Lust encourage consumers who want more authentic representations of sex to vote with their wallet. "Buy the porn you want to see in the world," porn performer Jiz Lee summarized, in a curious remix of the famous maxim often attributed to Gandhi.
Clips4Sale, for its part, follows this market-oriented model, supplying extreme specificity to match fetishists' extremely specific demands. While mainstream scenes like the one Taylor did with James Deen are plentiful on the platform, Clips4Sale's nearly 2,000 studios target those consumers who want to see exactly what they want and nothing else — a strategy best described as "fetish first." The site divides its content by hairline fractures of sex acts, portraying just one action at a time: Brake failure. Balloon popping. Cake sitting. Feet. Female domination. Spanking. Ass worship. Gum chewing. More feet. The immense, alphabetical list of categories runs from "abused shoes" to "zit squeezing." Earlier this month, Clips4Sale took to Twitter to celebrate the launch of the newly added category "toes spreading."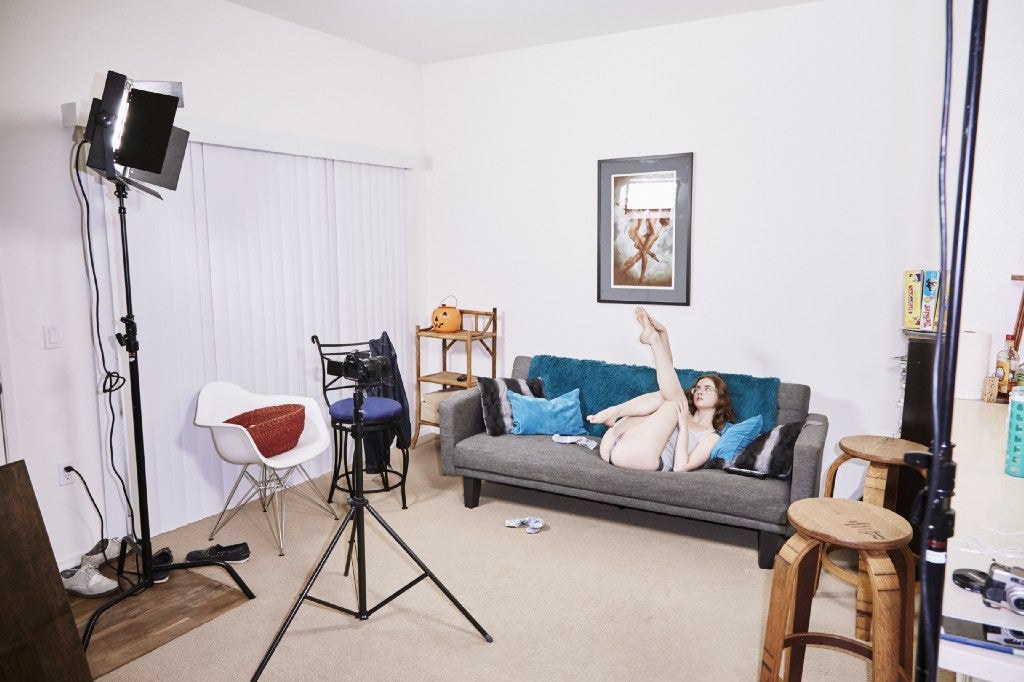 "Feet are in my DNA," says Neil, Clips4Sale's founder and a self-described "pioneer" of online porn sales. His experience running the site Xtreme Feet Clips showed him that, unlike other porn fans, niche consumers were willing to pay for content. In 2013 Neil decided to expand the pay-per-clip model to target other fetishists, gathering a group of producers to share content under the expanded banner of Clips4Sale. "There was no such thing as pay-per-download until C4S," he boasts. From the beginning, his main concern was "coming up with a really dynamic search to get the customer exactly what he wants." The most clicked items on the homepage are "categories" and "search," according to his metrics. The average clip length is 12 minutes, the average price is $12, and about 1,000 new clips are added every day. It's enough content that Neil no longer needs to actively recruit new studios.
The immense, alphabetical list of categories runs from "abused shoes" to "zit squeezing."
"Clips4Sale helped me find my niche," Maya tells me, annoyed by the same flies at the same coffee shop where I had met Taylor a week earlier, brushing back her twists across a cheetah tank top. Maya speaks under the condition of anonymity, so her name has been changed for this piece; things with Clips4Sale didn't end well, but she does give it credit for helping her get started. "I found out quickly what the boys wanted from me. My shit that sold the most was interracial domination, ass worship, and my 420. Those have been my three moneymakers ever since."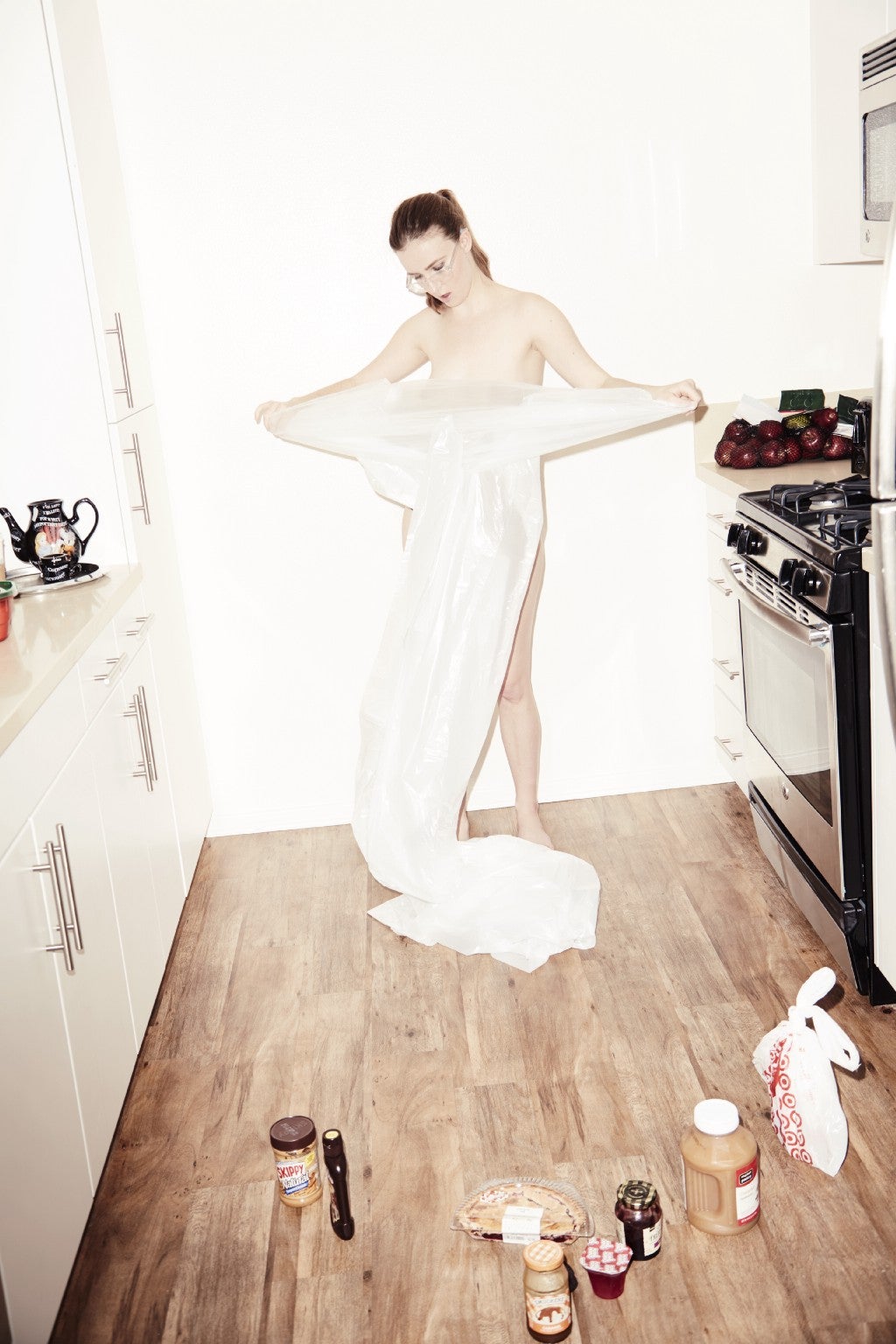 While Taylor performs fetishes for the site, Maya's race is often perceived as a fetish itself. Black performers are treated like a category, placed alongside "bondage" and "tickling." "It's not always fun being stuck in the 'ebony' section," Maya tells me. "Clips4Sale is a white woman's site. It's always the same 20 white women on the front page" — that is, the same 20 white women with the highest sales. Customers would tell her she was charging too much, while other performers of color encouraged her to get rid of her natural hair if she wanted to succeed. "When you're black you're automatically cheap. That's the assumption."
Maya ran her own Clips4Sale studio for three years, until her frustrations with the company reached a breaking point. Once, surfing Clips4Sale, she found a video of a girl "swallowing fish and throwing them up," violating three terms of service: "no animals, no vomiting, no crushing." ("Crushing" is the trampling of small animals.) But after Maya reported the offending studio — a lucrative one that outperformed her own — it was her studio that was taken offline. Though her site was eventually restored and remained live for another year, Maya ultimately moved on to just camming, where she charges the rates she believes she deserves. She feels lucky that white male humiliation — her breadwinning act — aligns perfectly with her politics. "If you wanna get yelled at like the piece of shit you are," she says, "come find me and take me private."
"Has the reality of 'Why not?' set in?" my boyfriend teases. We're 30 minutes east of Los Angeles headed toward Taylor's house and studio, where I agreed to be in a porn for the first time.
I had taken it as a compliment when Taylor had suggested I do a scene with her to fully understand what Clips4Sale was all about. "I would, but I don't know what kind of scene you'd get without nudity or touching," was my sarcastic way of turning her down.
"It's Clips4Sale," Taylor responded enthusiastically, hailing the site's anything and everything approach to erotics. "You can sell whatever you want."
"No nudity. No touching?"
"We'll pop balloons!" she cheered.
"Why not?" I wondered.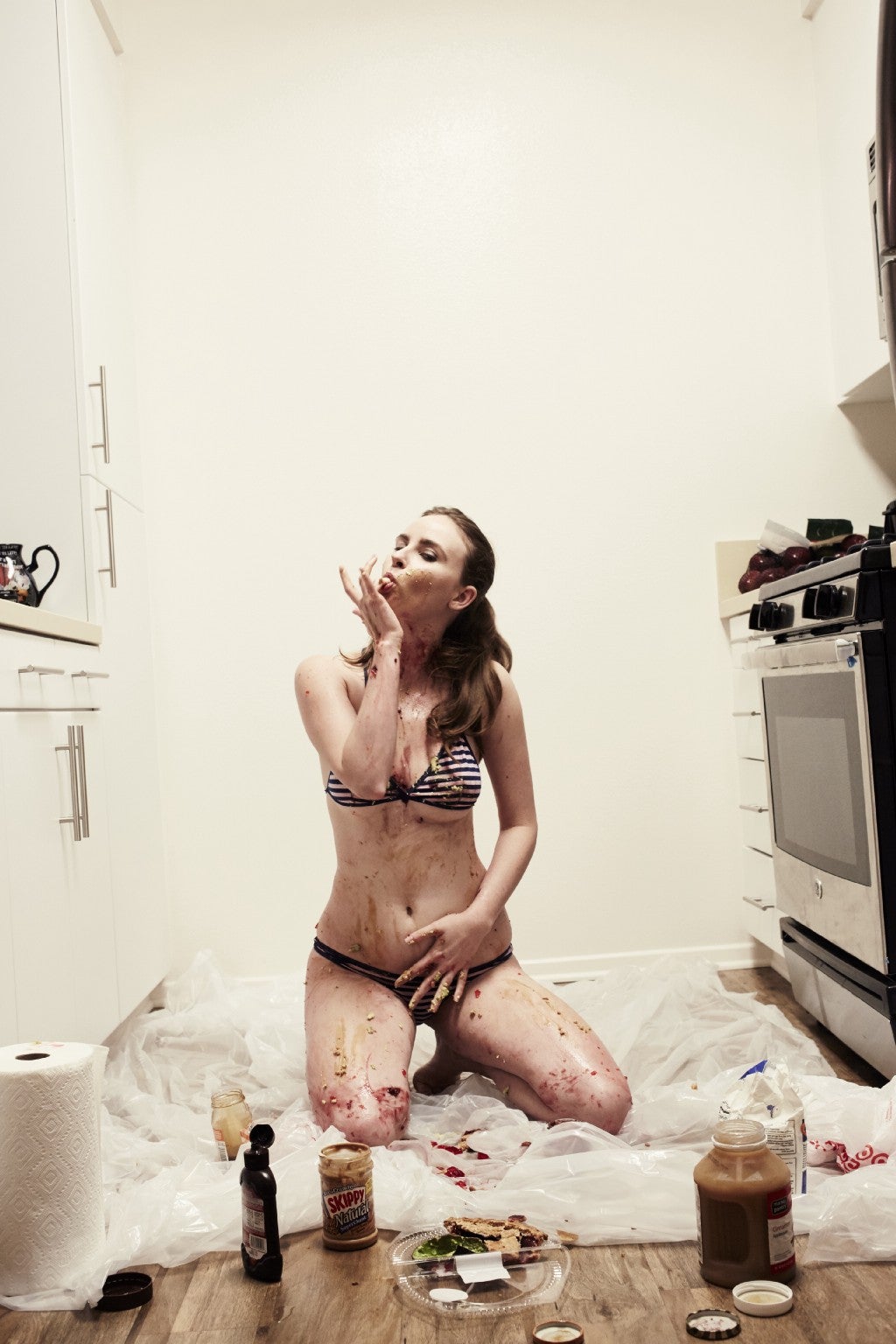 When I arrive for my hour on set, Taylor gives me the tour of her new one-bedroom (Pottery Barn modern furniture, DeviantArt flair) while describing a typical girl-on-girl shoot. "We'll do a clip about our feet, a clip where we kiss, where we do yoga, where we spank each other — 10 days of posts instead of just one sex scene." In fact, though they don't sell as well, Taylor's girl-on-girl scenes function better in the Clips4Sale format. With boys, she says, her cameraman-slash-editor has to "find the breaks in the post," and, of course, "they can only guarantee one cum."
"If everything's going right, I post every day," Taylor boasts. Over the years, Taylor has moved up in the C4S ranks — she now has her own Clips4Sale store, and, with a partner, produces content and manages stores for eight other performers. After a few minutes of looking at her DVD collection (Harry Potter) and coffee table books (horses), I settle on my outfit: short black shorts and a white T-shirt to match the balloons (pink and white polka-dots). I pick a porn name (Angela Chase), hand over my ID and I'm ready.
"Taylor suggested I do a scene with her to fully understand what Clips4Sale was all about."
Taylor sizes up the Clips4Sale tags for our project — "petite," "teen," "glasses," "nerdy girls," "small tits," "balloons," and "twins," leaving on her glasses to make the last one more believable. She tells me she'll explain the art of balloon-popping as the camera rolls to give our video an educational conceit and play up the 'It's my first time' angle. (Later, she adds 'teacher' to the category tags.)
I forget to ask if I should look at the camera or not. I wing it. I refuse to act any more teenage than I already look and decline to suggestively trace my finger along the balloons, but I do pop them, and my shock when they pop is genuine. It seems you never can tell when the damn things will burst until it's too late — your foot, hand, or ass is already on the floor. It's impossible to not squeal at the noise of it. After about 20 balloons — with a few welts from exploding latex and winded from laughing so hard — we were done.
So far, just one person has paid the $7 for the seven-minute clip. "Your first purchase!" Taylor texted me a few weeks after our studio session, tracking the transaction to someone with the initials "T.R." in the Los Angeles area. (Yours truly.) But perhaps I, like Clips4Sale, can bank on the specificity of desire to drive sales. As Maya confidently put it, "No matter how much free porn is out there, no matter how much less someone else is charging, there's only one of me."