There are certain gambits companies employ when trying to market products to men, and they generally fall into one of three categories:
This product will get you laid. (See: All fragrance brands.)
This product includes bacon. (See: This list of bacon-flavored monstrosities, including — gag — bacon toothpaste.)
This product will get you drunk (and also help you get laid). (See: All beer and liquor brands.)
There's a subset to number 3, though, that involves taking physical products — ones that have nothing to do with drinking alcohol, or oral consumption of any kind — and giving them a superfluous boozy twist. That's how we end up with a company like They Hate Pimples ("they" presumably meaning "women") marketing concealer (excuse me, "zit camouflage") to men in beer-themed shades, such as Pale Ale, Medium Lager and Amber Ale.
Most of the time, however, marketers will take the easy way out and simply incorporate a bottle opener in the product. And because MEL would never want you to be in situation where you're unable to immediately crack a cold one, we've compiled this official guide to outfitting yourself head-to-toe in clothing items that double as bottle openers.
The Hat
Starting at the top, we suggest this stylish, two-toned Bud Light snapback, complete with a bottle opener hidden under the brim.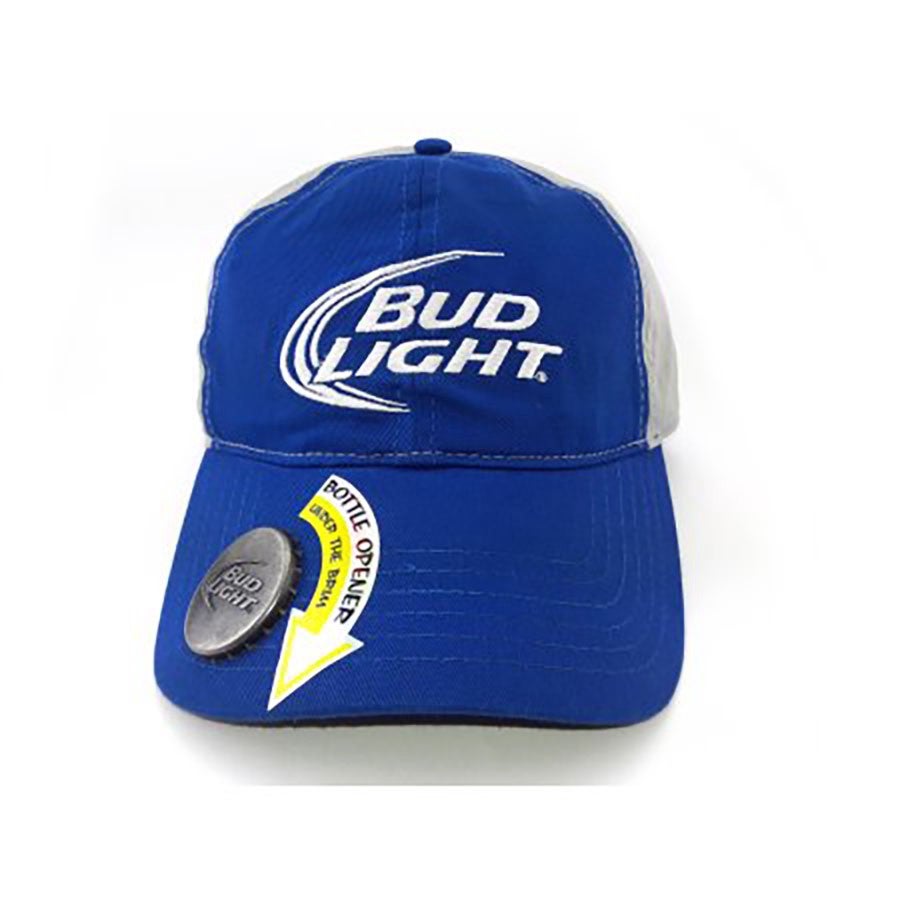 The Shades
If wearing just one bottle opener on your head strikes you as insufficient bottle coverage, then consider this pair of Wayfarer-style sunglasses from New England-based online retailer Chowdaheadz, whose arms are designed to pop off beer tops.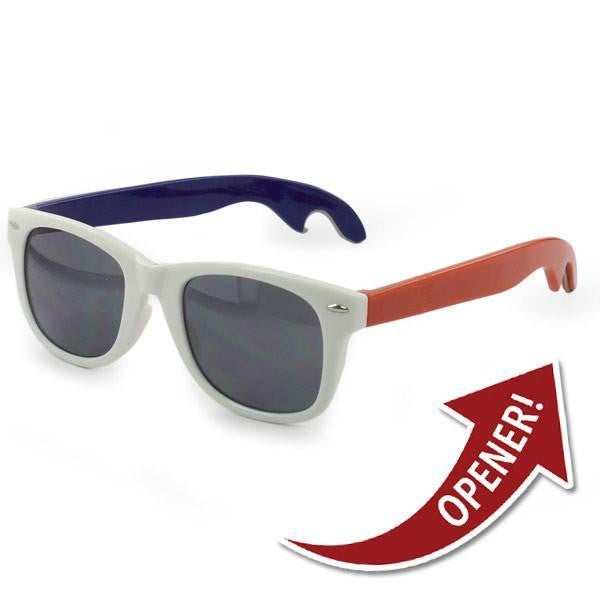 Currently they have just one reviewer, who gives them five stars and who appears to be the executive assistant to the company's COO. Ships "wicked fast," per the Chowdaheadz website.
The Shirt
Also from Chowdaheadz is this Chillin' & Grillin' T-shirt with a bottle opener sewn into the fabric. Perfect for Tawwmy from Quinzee and non-Massholesalike.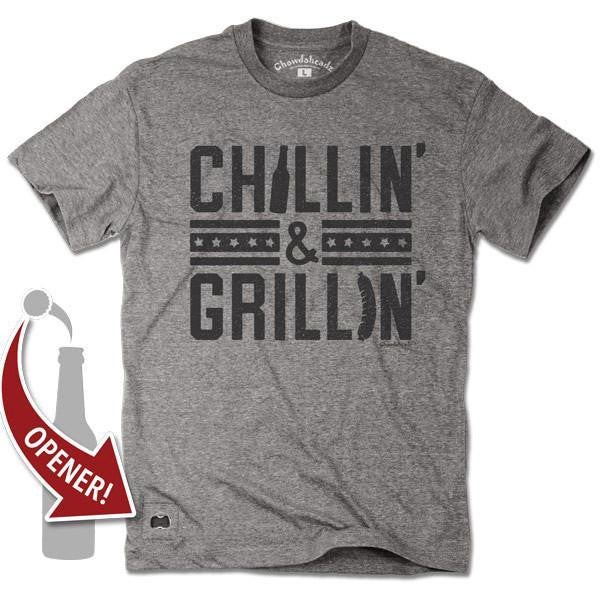 The Pants
For your legs, may we suggest these Johnnie-O brand tailgater pants? They have a flannel lining for those times when your buzz alone won't keep you warm, and a bottle opener attached to the right coin pocket.
There are also these bottle-enhanced boardshorts from Island Daze for when you're getting drunk at the beach or pool — or any body of water really.
The Shoes
If all else fails, Reef offers sandals with a bottle opener built into the sole. You'll be stepping in it — but in a good way.
It's easy to laugh at each of these style-choices-cum-bottle-openers. But honestly, now that you know they're out there, if you ever find yourself with a beer and no way to open it, the joke is on you.