Last week, swimsuit model Charlotte McKinney surprised a California teen when she showed up at his prom. It was an altruistic gesture, arranged by Best Buddies International, an organization that creates opportunities for people with intellectual and developmental disabilities. But feel-good PR aside, isn't the whole thing kinda creepy? Grown adults taking starstruck minors on a date that's historically associated with rounding all the bases in a confined vehicular space? Nonetheless, it's been a thing for more than 20 years now — at least, according to the information dug up by our crack research team (i.e., Google).

1993: It all started with Lemonheads lead singer Evan Dando (again, as far as we can tell). "I met this girl from Atlanta," Dando, then 26, said in a 1993 interview with Sky magazine. "She didn't have a date for the prom so I borrowed a suit and took her. Everyone from her school made a real big deal of it, which was too bad, but for me it was a really fun thing to do."
1995: The cast of the MTV sketch comedy show The State takes a bunch of dateless high schoolers to prom and makes a sketch about it. "After having gotten many real fan letters asking us to various proms, we arranged for us to get 10 dates at [the high school cast member Michael Ian Black had attended]," State founder Thomas Lennon on the FAQ page of the sketch group's site. "They were volunteers from the list of students who bought tickets to the prom but didn't have dates."
April 1996: Tupac (then not quite 25) goes to prom with Shauna Howard, a Southern California high school senior.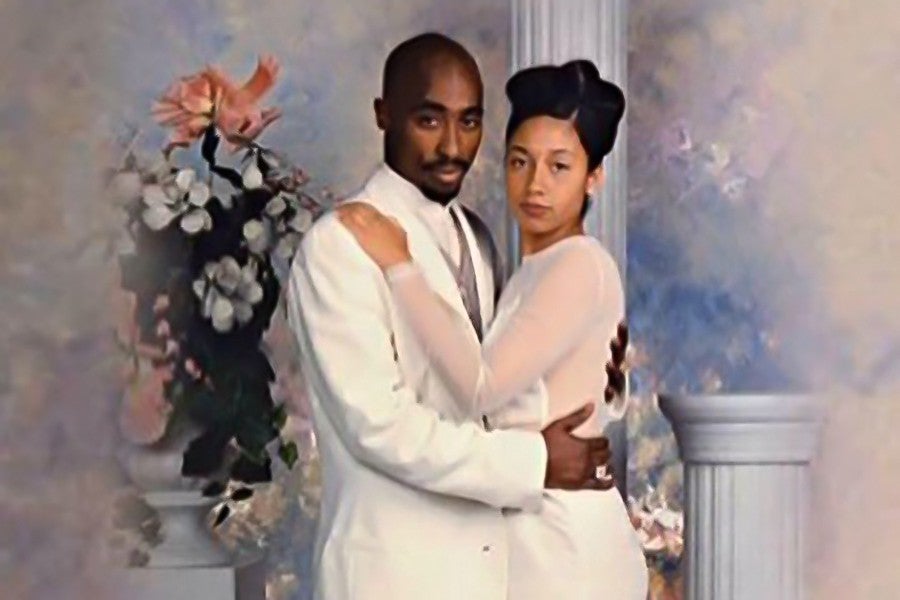 "I had wrote a letter saying how much I loved his music to his fan club," Howard remembered on the web forum Lipstick Alley in 2012. "At the end, I made a joke saying that if he ever read this letter to please take me to my prom since my boyfriend had just broken up with me. About a month later there was a knock at my door and it was him! He was by himself. No reporters, no homies, just 2pac Shakur at my doorstep. He came in and talked to me and my mom and my brother for about 15 minutes and asked me if I had gotten a dress yet. I said no and he said he would take care of it and gave me $1,500 in all hundred-dollar bills and told me to get something pretty.
"Prom day came, and he called and said to be ready. A limo showed up with 2pac in it and went straight to my prom. We danced to about five songs, then he said he had business to take care of, kissed me on the cheek and left."
May 1996: Cindy Margolis, the "most downloaded" person in 1999 according to the Guinness Book of World Records, had met her prom date, Tommy Kanable of Garden City, Michigan, four years earlier as he recovered from a mysterious illness. His mom believed that it was a Margolis poster affixed to the ceiling over his hospital bed that had miraculously cured the ailing teen. "I originally asked her to homecoming, and she said she couldn't," Kanable told the New York Post. "Me being a smart-ass, I said, 'How about prom?' And she said, 'Okay, let's do it.' Some of the girls at school were resentful — but I had such an ego at that point that I didn't care."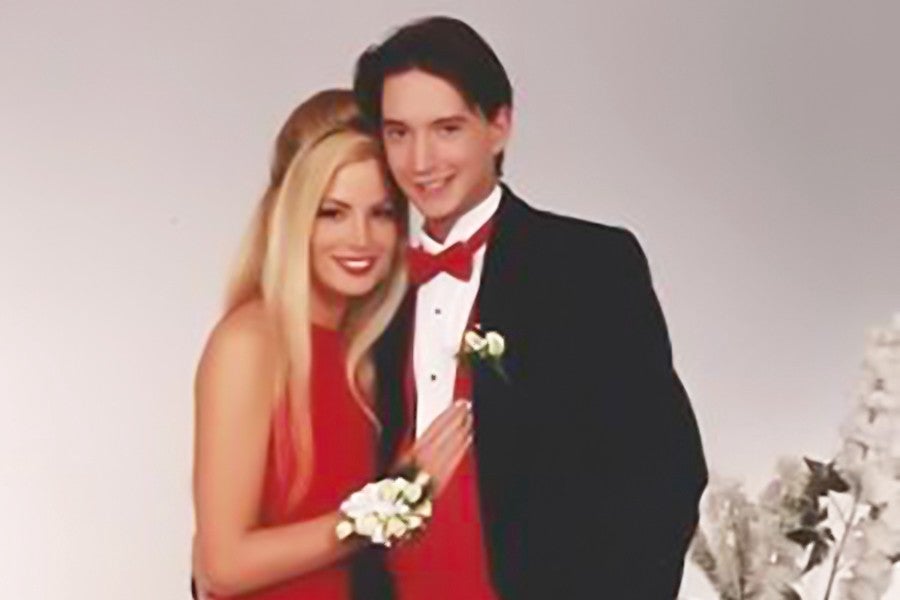 June 1999: Eighteen-year-old Brad Parascandolo of Staten Island calls into Howard Stern's nationally syndicated radio show more than three weeks before his senior prom to see if frequent Stern guest and bona fide porn star Houston would be his date. Not only does she accept, but it's the start of a love affair—the two lived together for about a year afterward. "I feel really flattered," Houston told the Staten Island Advance at the time. "I'll be in the family album."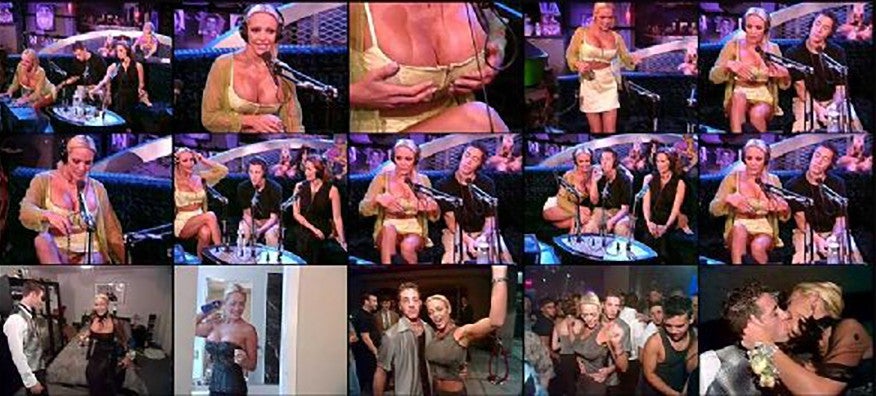 May 2007: MTV decides to reality TV-ify celebrity prom dates with Once Upon A Prom, a sort of spinoff/kindred spirit of its other high-school reality hit, My Super Sweet Sixteen. It also steps up the caliber of celebrity — swapping Houston and Margolis for Rihanna and Taylor Swift:
March 2010: Conner Cordova, a 17-year-old from Colorado, convinces UFC Octagon Girl and Maxim model Arianny Celeste to be his prom date via a series of YouTube videos.
Ultimately, she agrees — so long as he finds a date for her friend, too.
May 2012: Where Cordova used YouTube, Minnesota high schooler Mike Stone goes the Twitter route. He also plays a volume game, tweeting at more than 600 actresses and porn stars in hopes of convincing them to go to prom with him.
While most either ignore him or call him a pervy spammer, Piper and another adult starlet, Emy Reyes, tell him they're game. "I originally said yes because all these people had said no," Piper tells a Minneapolis paper. "Some people were rude about it."
Another person who's rude about it? The superintendent of Stone's school district, who announces that all porn stars will be turned away at the door. Undeterred, Piper and Stone concoct a plan for "porn prom" instead:
May 2013: Michigan native Anthony Nelson, 19, tweets at 37-year-old Basketball Wives star Evelyn Lozada to invite her to his high school prom. "OMG! Can I say THE BEST TIME EVER?!?!" she writes on her blog afterward. "Unfortunately, I couldn't attend my prom when I was in high school because I was pregnant with my daughter. But this was such an awesome experience and I was so honored."
May 2013: Borrowing a page from Cordova's playbook, L.A. high school senior Jake Davidson asks Kate Upton to his prom via YouTube video, too.
The video goes viral, and Upton promises that if she's free, she'll go with him. And while it turns out that she can't make it — she's about to start shooting The Other Woman — Danish supermodel Nina Agdal offers to take her place. "We had a bunch of stuff in common," says Davidson. "We talked about her modeling, traveling, where she's lived." The night, he claimed, ended with a hug before he "sent her on her way."
April 2014: This one's tragic. Drake surprises 15-year-old Kennedy Brown and a handful of her classmates when they throw her a surprise prom celebration. Brown, who was in hospice care at the time after a long battle with brain cancer, had just one wish — to be crowned prom queen. In addition to that wish, a friend of Brown's took to Twitter in hopes of grabbing Drake's attention and making the night extra-special for Brown, who died just a few months later: "We would ask all of your viewers to #DrakeForKen so we can get him to come see her or send something for her because that would mean the world to her."
March 2015: Hannah Delmonte, a high school senior in Purcellville, Virginia, asks Philadelphia Eagles linebacker Emmanuel Acho if she can take him to her prom. She figures 2,000 retweets would be a fair asking price, but the Eagle counters with 10,000. When she succeeds, Acho surprises her at school with a signed Eagles jersey with the number 15 and the word "PROM" written on the back.
Not to be outdone, Vine star Marcus Johns agrees to go to prom with Alabama teen Mimi Dickerson—but only after she gets 100,000 retweets.
May 2015: Minnesota Vikings quarterback Teddy Bridgewater escorts Ashley Davis to her prom at the Christian Academy of Louisville — the city where Bridgewater played college football. Davis' mother had run into Bridgewater when he was in town earlier that year, and she brought up the idea of prom. Bridgewater was receptive, and when the timing worked out, Ashley had a date. Ashley's father greets him at the airport. "Aren't you nervous?" he asks Bridgewater. "This is a little bit unusual."
"'I don't get nervous,'" he claims Bridgewater responds.