The story of Evan Stone the porn star begins with the end of Evan Stone the football player. Back in 1982, Stone was a freshman at Western Michigan University, about to go onto the field for his first collegiate football practice. After playing offense in high school, he was now cast as a defensive lineman. He was good — according to some of the other players, a little too good.
As he headed into a routine drill, he says, one of the other seniors warned him: "Dude, don't go in there, they're setting you up."
"Sure enough, the first halfback set me up, then went in and chopped my knee," Stone, 52, says now. "I'm sure they didn't mean to kill me, but…" He trails off. The team doctor came out onto the field, checked Stone's anterior and posterior cruciate ligaments, both of which were torn, and delivered his prognosis: "Okay, that's it for football for you, son."

Only a small handful of men have made a lifetime career of porn — Stone foremost among them. All told, he's appeared in 1,839 adult movies, according to the Internet Adult Film Database. By the estimation of Jon Millward, a U.K.–based data journalist who undertook one of the largest-ever analyses of the IAFD in 2013, that means Stone has likely had sex with at least 1,000 different women on-screen.
Stone's face and physique are immediately recognizable: Still built like a linebacker, he's broad and stocky, with dirty blond hair that falls just past his chin. His tan face is almost cartoonishly expressive. Stone's 20-year career has seen him through VHS, DVD and now, the internet and tube sites. And lest anyone fear for his future, Stone took on the role of Donald Trump in several porn parodies this year, thereby ensuring steady work for at least another presidential term.
Through it all, though, Stone remains a Texas boy at heart. He loves to build things. He's psyched on making music with his buddies. And he has a jocular enjoyment of everything life throws his way:
Building sets for theater productions? "Amazing!"
Working as a knight at Medieval Times, which he once did? "Coolest job ever!"
And getting paid to fuck beautiful women? "Awesome!"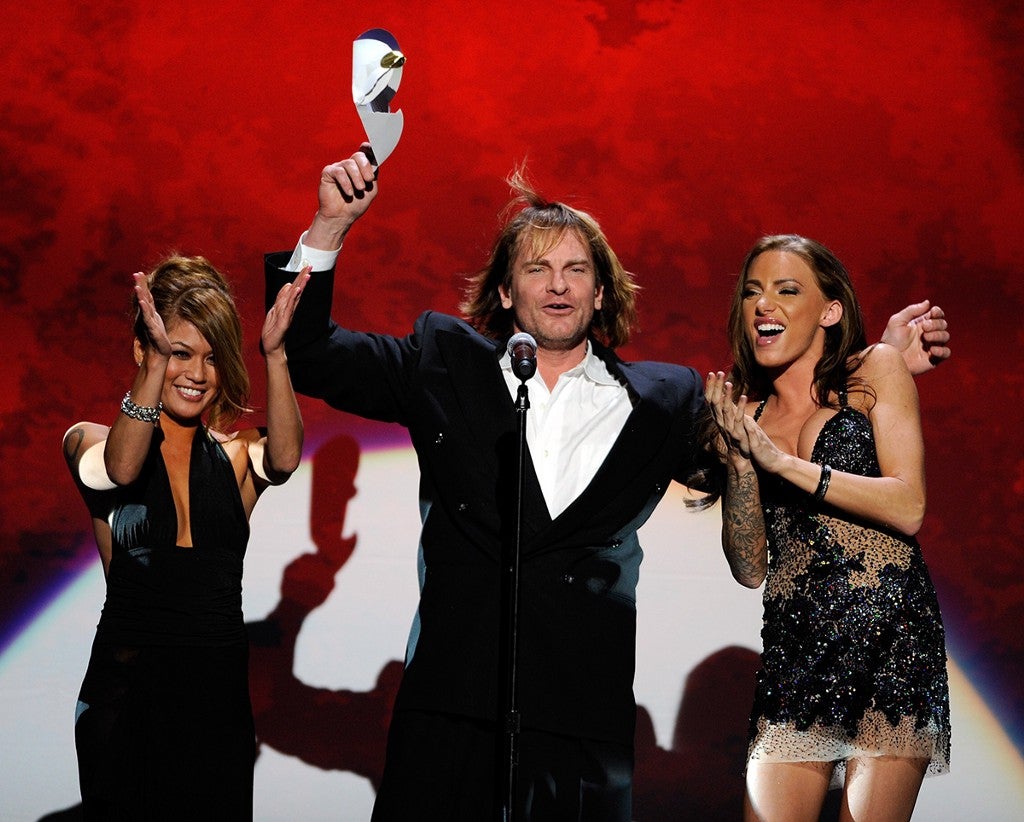 Stone was born in 1964 in Carrollton, Texas, a small city just outside Dallas. Raised on a sprawling ranch, he grew up riding horses, mending fences and taking tractors for joyrides. In 10th grade, a student teacher auditioned Stone and his classmates for a community theater production of The Diary of Anne Frank, and Stone discovered his passion for performing.
"I was a class clown all through high school," Stone says. "It didn't occur to me that that was acting."
He performed in productions each year from then on — Man of La Mancha in 11th grade, Jesus Christ, Superstar in 12th grade. He spent much of his free time at the theater, learning how to construct sets and rig lighting in addition to being on stage.
And when he wasn't at the theater, he was playing football.
Carrollton was a Friday Night Lights town. Most of the boys were on the football team; the rest were in the marching band. At game time, the entire town shut down — gas stations, restaurants, everything. "The only one left in town was the cop," Stone says. "Sometimes he'd leave [the game] and just drive around town, then he'd come back. That's the whole thing; that's all you got."
In high school, Stone played halfback. He figured he'd wind up working at the local slaughterhouse after college, but first he headed north to play for WMU, which had given him a sports scholarship. His knee injury, however, had him back home in Texas far sooner than he anticipated. And while he doesn't use the word "depressed" to describe what happened after his injury, it certainly sounds close to that. "I went to Austin," he says, "played Frisbee golf, smoked weed and managed a Circle K store."
It was Stone's sister — with whom he rarely speaks now — who pulled him out of it. "She called me up, like, 'What are you doing? You're a smart kid, you're wasting your life there,'" he says.
The call jolted him out of his daze: "It was the cold reality of when family talks to you."

"How does someone get into porn?" Stone asks, rhetorically. He's sitting behind a desk at his bungalow-style studio in Burbank, which is full of sound boards, music equipment and computers. This is the studio that porn bought, some 20 years after he got into the business. It's where he to goes work when he leaves his house in Frazier Park, located on the outskirts of the Los Padres National Forest. The studio is one of 10 units housed in this three-building complex; of the 10, Stone owns nine.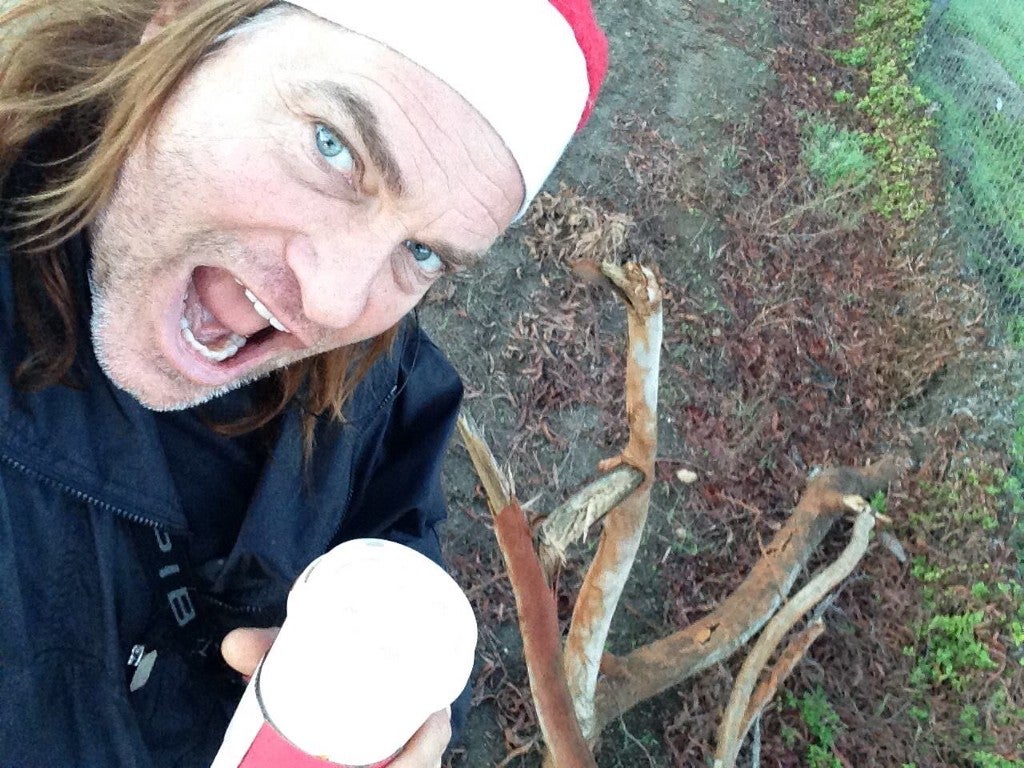 The tale of how he broke into adult films — what he calls his "karma story" — begins shortly after that call from his sister. One night, on a whim, he auditioned at a local male strip club called LaBare on amateur night. Still swole from his years playing football, and having grown his hair to shoulder length, Stone approached the event as if it were some kind of championship game. He didn't win, but his enthusiasm and good looks caught the management's attention. They offered him a gig working the slow nights, to start out.
A few years later, he was managing the club's touring company, setting up shows from Texas to California. Soon, he opened his own club. Then, 10 years after that first amateur night, he got a call from a former fellow dancer who had moved on to emcee at a female strip club. A porn company from L.A. had come around, looking for girls to perform in a movie that would eventually be called Texas Sex Tour. They were also looking for male talent; did Stone want in?
When Stone showed up, the film's director told him he would be the understudy. He was expecting four seasoned actors to show up from California, and essentially wanted a spare dick on hand. Of the four actors, though, only one made it out to Texas. "So," says Stone, "he had me do a scene with the top girls from porn."
This, it turns out, is where his high school theater days proved useful. "He's always on, and in character," says Kimberly Kane, who has performed in dozens of movies with Stone. "He can hold a character through a scene, which a lot of people can't."
"He's got this very funny personality," adds Joanna Angel, a porn actor and director who owns the site BurningAngel. "It's kind of like he's always in a perpetual mode of doing standup. He's like, a real actor."
That first scene was also where Stone's unique brand of enthusiasm came in. He doesn't remember being nervous or intimidated; in fact, he was so hyped on having sex with the girls that it was all adrenaline, the whole time. "So I was just an animal for my first scene," he says.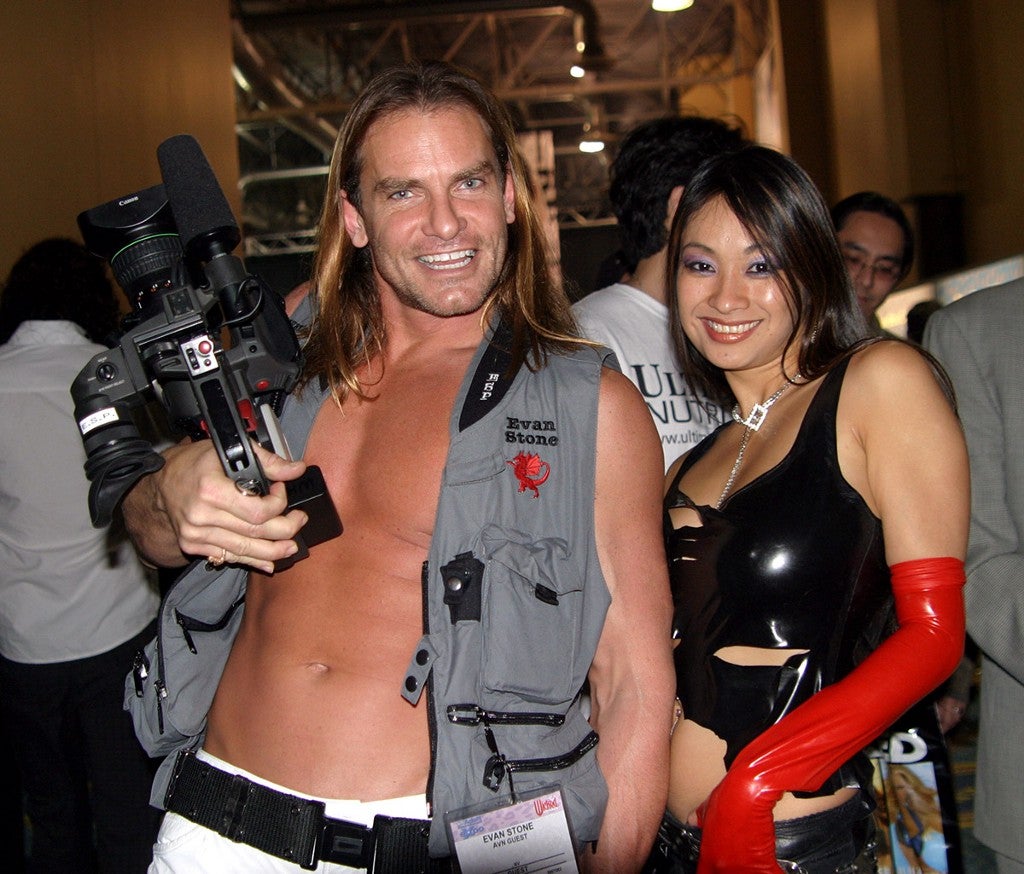 Whatever it was, his early scene partners enjoyed it, and in the porn world, that can be a career-maker — when it comes to their co-stars, women often call the shots. "Women in the industry talk," Kane explains. "If a guy does something inappropriate, or if he's constantly failing or something, it gets around, and he ends up on a 'no' list."
In Stone's case, the women talked as well — but the talk was all good. By December 1999, he was in high-enough demand that he made the move to California. "The contract girls picked guys they liked to work with, the guys who made them feel sexy," he says. "[They] were like, 'Come to California!' So I put my dog in my pickup truck and came out."

What followed was a string of hundreds of films. In 2001, he won three of the top AVN awards in Vegas: Male Performer of the Year, Best Actor in a Film (Adrenaline) and Best Actor in a Single Performance (Cap'N Mongo's Porno Playhouse). Stone might easily have crashed and burned — plenty of dudes get into porn only to find out that they can't hack it (not everyone can get hard in front of strangers, and then cum on cue) — but he soon received some critical advice from Herschel Savage, a porn veteran.
"Savage was one of the top guys at that time," says Stone, "and he said, 'Don't date the girls, don't fuck all the girls, save your money and don't believe your own press.'"
Dating the girls, Savage explained, could trip you up like so: The relationship would inevitably end. Next thing you know, the girl is in the makeup chair talking shit about you to whoever will listen. "She tells these other girls what a piece of shit I am," Stone says. "Then their producer asks, 'Do you want to work with Evan Stone?' 'No, I heard he's an asshole. Who else you got?'"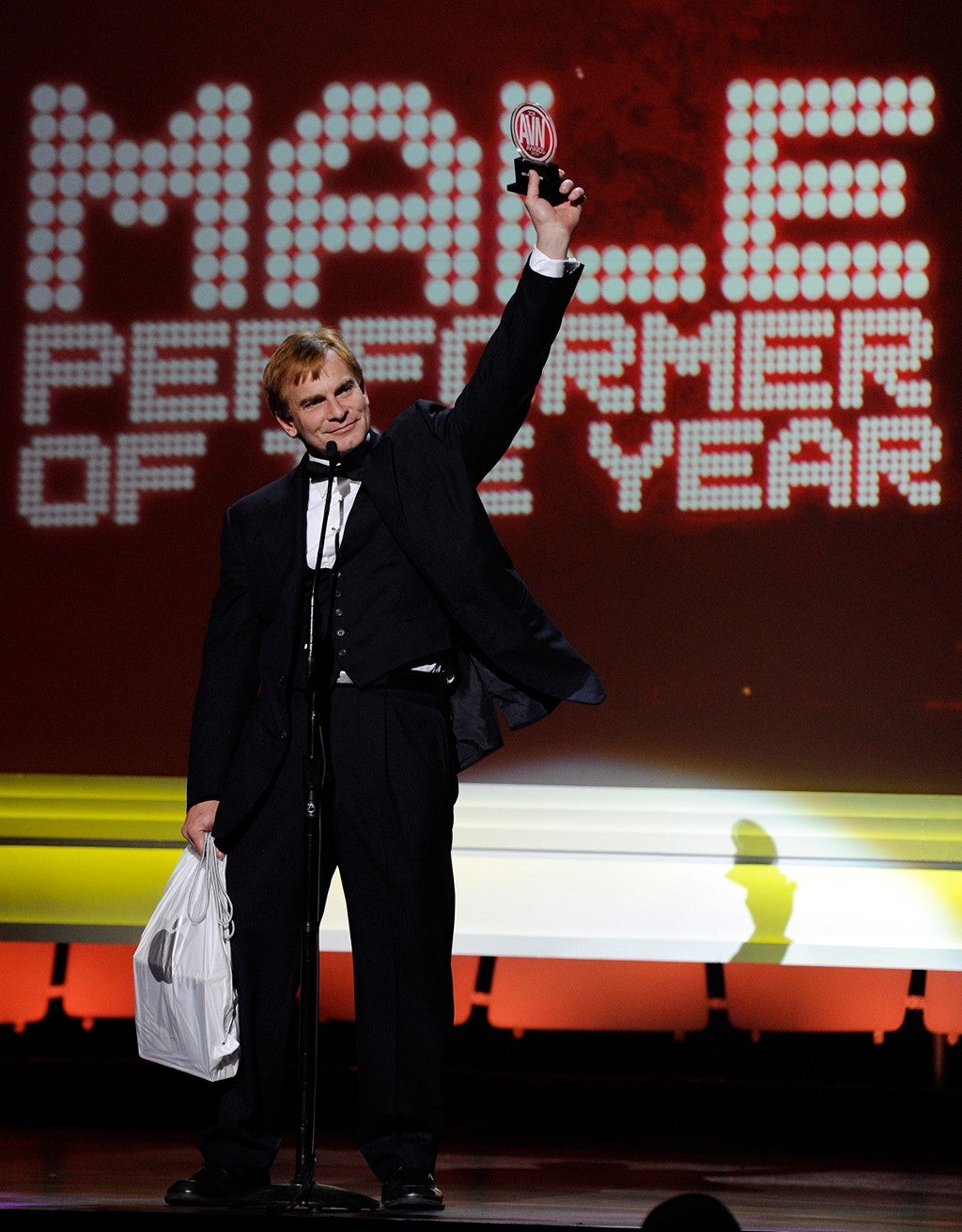 Stone heeded this advice long enough to get his next big break. It came while he was filming a movie for Vivid, one of the most powerful porn production companies at the time. During a break, Stone began jamming out with a PA to show tunes from Jesus Christ, Superstar. As it happened, director Paul Thomas (no relation to director Paul Thomas Anderson), who played Peter in the 1973 film version of the musical, overheard them. "Paul walks in, looks at me and goes, 'Who the fuck are you?'" remembers Stone. "So that's how I got that big run with Vivid. Paul liked me."
That big run with Vivid — as well as with most of the other major porn production companies (Stone has never been on contract, by design) — included 20 more awards; scenes with the biggest female porn stars in the world, including Lisa Ann, Nina Hartley, Tera Patrick, Bree Olson, Jesse Jane, Sasha Grey, and hundreds more; and starring roles in Pirates XXX and Pirates II: Stagnetti's Revenge, two of the most expensive and high-production adult films ever made.
"They say male talent is kind of a prop," says Kane. "[But] the guys [like Stone] who break out of that mold and are interesting on their own [can also] keep in mind whether the girl looks pretty, and that you're both positioned in a way that the camera can see. It's very intricate. So many people think they can do it, and it's because we make it look easy. It's not."
And the mental demands of the job are just as pressing as the physical demands, says Angel. Staying in the game as a male performer "has to do with your reputation, your demeanor on set and your ability to have a boner in front of a lot of people," she says. "If you're too anxious, you might come across as creepy. But if you're too stoic, your scenes might come across as robotic. It's hard to find that middle ground."
That's why, along the way, Stone has developed his own techniques for making sure he can do his job — and do it well. He takes care of his body, mostly by staying away from alcohol and drugs while he's working. "You're an athlete," he says. "You got to stay on top of your stuff."
He also uses little tricks while filming to be able to hit his mark and cum on cue. "For me, I'm trying to not cum the whole time I'm fucking," says Stone. "So what I'll do is get myself in some fucked-up position, a position that's so uncomfortable there's no way I can cum."
Plus, Stone is something of a romantic. "Even if you don't like the girl for whatever reason, there's always something to like about her," he says. "Her eyes, her laugh, or her boobs — something to focus on. Find that. It makes it so easy."

These days, Stone performs in porn scenes about two days a week. He recently starred in several Donald Trump parodies; The Donald was released by Hustler during the presidential campaign, and another handful of scenes — including one in which Trump is forcefully cuckolded and made to watch Barack Obama fuck Melania Trump — went live on The Pornington Post shortly thereafter. In anticipation of the next four years, Stone plans to turn one of his nine Burbank studios into a set of the White House. "We'll just build that and be ready, 'cause I think were gonna be doing this stuff a lot," he says.
Stone is also working on a podcast that will feature interviews with veteran porn actors, and he was heavily involved in the opposition to California's Proposition 60, which would have required that performers wear condoms on set. But his biggest project — his passion project at the moment — is a non-pornographic feature film called Killing Ron Jeremy.
The idea for the film springs from his decades-long friendly rivalry with Jeremy, and the notion that there are only so many slots in the business for male performers. The movie, which he dreamt up, wrote and is now raising money for, starts with Jeremy winning a Nobel Peace Prize, causing Stone's character to snap.
"That's it for me; I just fuckin' lose it," he says. "And we all move up in rank every time someone dies, so we very cleverly kill people off. But every time I try to kill Ron Jeremy, the next day he just shows up to set with no recollection of what's going on in his life."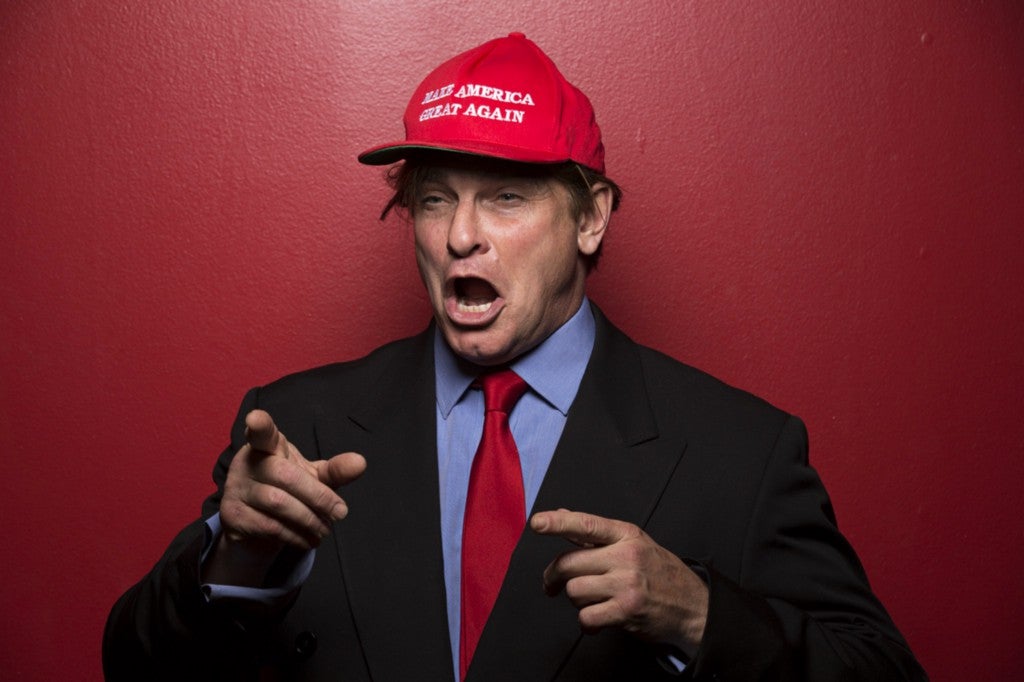 When Stone is not writing, acting or producing, he spends his time walking his dogs in the park near his house, hanging out with his girlfriend and living his life the only way he knows how, even as other dudes try to break into the industry and follow in his footsteps.
Not that they can, of course.
"He was around porn at another time, when everyone had a personality and the films were shot as features," says Angel. "I think it would be foolish to try to mimic him. There's not gonna be another Evan Stone."