The federal government's shutdown of Backpage, a site where sex workers and their clients could connect with a measure of safety and privacy, comes as a great loss to those in the industry. But it can be easy, reading the lurid coverage of this story, to forget that alt-weekly-bred classifieds like Backpage have always featured escorts amid a vast range of job openings, personals, for-sale posts, and other… adult services. They're the perfect place to plug a niche business that has nowhere else to advertise.
https://twitter.com/MilesKlee/status/986486978748338176
So it is with "Mr. Baldnutz," the pseudonym and brand of a Vancouver-area fellow who shaves men's testicles in his home. Since learning of his existence, I've scoured the web to learn what I can of this local legend, whose trim and matter-of-fact ad has featured intermittently in the classifieds of Georgia Straight, a free weekly entertainment newspaper, for at least a decade. I've found instances dating back to 2006 and as recent as 2017. Not being in Vancouver myself, I can't tell you if he's in the most recent issue, though from various social media impressions, it seems as if he occasionally takes time off from shearing scrotums, then reemerges — to everyone's relief.
The peak of Mr. Baldnutz's notoriety was probably 2008, when X-Files star David Duchovny — while co-hosting an episode of Live with Regis and Kelly — fondly mentioned the hallowed ad, which was last categorized under "Gay Personals." ("That's great!" Kelly Ripa replied, and it remains unclear whether Duchovny has paid for such personal grooming.) Elsewhere, you can find people wondering whether Mr. Baldnutz is legit, anecdotes about women giving his name and phone number to creeps hitting on them, and jokers recommending him to people who want to shave their cats or chests. You can even read his glowing Amazon review for the Remington WDF-7000 electric razor, which, although technically "for women" and saddled with a worrisome average rating of just 2.8 stars, Mr. Baldnutz, aka "R. Dennis," proclaimed "the best body shaver ever."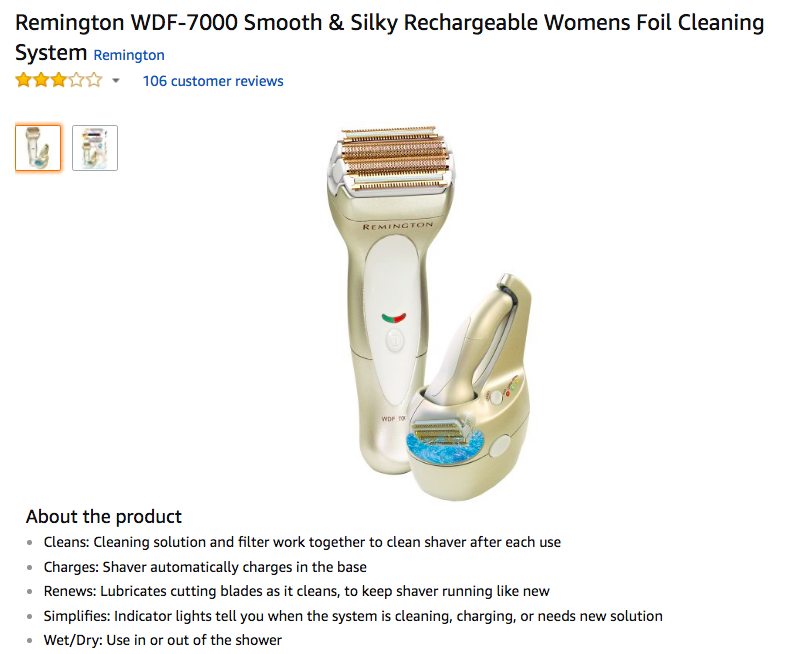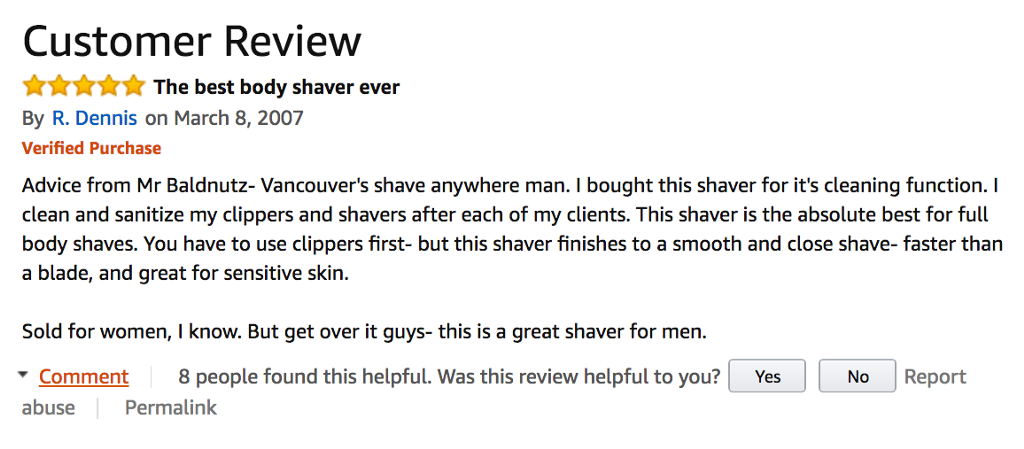 From Mr. Baldnutz's other reviews, we learn that he has a piercing, as well as sister who suffered from shingles in 2015; he hates cheap tissue drape sheets (something he uses in his line of work, perhaps?) and bought special bags to keep his bread fresh longer. Beyond that, all I've been able to unearth about the man himself comes from the lone thorough review of his business that any customer was brave enough to post in a public forum. The account was posted by an "eddynorton" on a message board for discussing escort and massage services, in 2007, toward the beginning of the Mr. Baldnutz era.
"Everyone on here has seen the ad, looked at, thought about it, wondered about it and most likely brushed off the idea for a number of reasons," he said. Unlike them, he was open to "the idea of having a man give my downstairs a good cleaning," and so called Mr. Baldnutz. The next morning, he arrived at Baldnutz Manor and was ushered into a downstairs salon with a table, grooming tools, lotions, mirrors, and a screen showing gay porn. Mr. Baldnutz confirmed his orientation (bisexual), and went to work shaving both backside and genitals, heightening the pleasure of this ritual by massaging the balls, rimming the asshole, and eventually giving the dude a blowjob, all the while sensitive to what his customer wanted — offering to put on different porn, for example.
https://twitter.com/dyliep/status/21439215262
"It was an amazing experience, one I will probably venture to again as it was most enjoyable and I don't think I have been so closely shaved," eddynorton concluded, mentioning that the sexual aspect was completely voluntary. "Go for the shave, go for the porn or go for the whole package. But go with an open mind and you'll leave with a smile…. Again you can just get a shave and he is more than happy to provide that!" He described Mr. Baldnutz himself as "a great host, well-spoken," with "a rough and rugged tattooed pierced look that makes you comfortable in his hands," and finally revealed the most important detail of all: the entire package — back then, anyway — cost just 35 bucks.

Yet none of this information, illuminating as it was, answered my lingering question: is Mr. Baldnutz retired? Will his clientele need to seek out a new body-hair stylist, like the Naked Barber of Sydney, Australia? (He, too, charges $35 for doing the pubes, but $65 for a full scrotal shave, and another $10 if you want to get waxed.) I decided to do the reporterly thing and make direct contact, hoping that the number listed on the Mr. Baldnutz ad still worked. My calls went unanswered, prompting a voicemail message. The recording, of gentle male voice, says: "If you're calling from India about my computer, you know where to go!" No indication that the line is in use for booking Mr. Baldnutz appointments. I tried texting — apologetically, on the off-chance someone else now has the number — to see if he'd answer questions about the business. My heart sank at the reply: "Sorry I don't do interviews," he texted. I wished him all the best, anyway, to which he replied, with what felt like typical Canadian friendliness: "Cheers."
I don't blame him for turning down media requests — the ad does say "discreet," after all. But it was reassuring to know that he's out there, and, if not currently seeking new customers, almost definitely shaving a few regulars each week. There's a humble dignity in his work, and I hope I've not inconvenienced him by poking into it. I only wish to give Mr. Baldnutz his due as a tireless virtuoso of intimate skill, whom the dudes of Vancouver are blessed to have. May his career be ever as unblemished as their sacks.