Making my annual list of the year's most-anticipated original movies is always hard. (Hollywood fears originality, preferring superhero films, sequels and other works based on stuff you already know.) But good luck making a list in the midst of a pandemic when the release calendar is full of uncertainty. (Some movie theaters are reopening, but in places like L.A. and New York, who knows when that will happen?) In many ways, this year is going to be a take two of last year: Several of 2021's potential blockbusters are movies that were supposed to come out in 2020 — No Time to Die, Dune, Black Widow and Top Gun: Maverick — and, likewise, five films that were on my 2020 originals list won't arrive until this year. Free Guy, Barb and Star Go to Vista Del Mar, Last Night in Soho, Bios and The French Dispatch looked interesting enough to include in last year's article. I'm still intrigued by all of them, despite the wait. If they're not pushed back again, of course. 
But rather than repeating those titles, this year's list, which is presented in alphabetical order, features 10 new titles that will (hopefully) open over the next 12 months. The rules for inclusion haven't changed: None of these movies are based on anything, including true stories. Instead of James Bond or Marvel being the draw, the star of these films is often their director, their cast or their premise. But be warned: Many of my choices don't have a release date yet. Several of these films are being completed as we speak, so there's no guarantee they'll actually come out in 2021. (COVID has forced us all to be flexible.) Fingers crossed, though, that our moviegoing life will return to some form of normalcy this year — and that these films will be among 2021's highlights.
Annette (TBD)
What It's About: Adam Driver is a stand-up and Marion Cotillard is his opera-singer wife in this L.A.-set romance-musical.
Why You Should Care: There are two kinds of musicals: The ones (like La La Land) in which the characters occasionally break into song, and the ones (like Les Misérables) in which the characters sing all their dialogue. It appears that Annette will be the latter, with Driver and Cotillard doing their own vocals. Adding to the buzz is that this will be the English-language debut of French director Leos Carax, whose last film, 2012's Holy Motors, was a trippy art-house hit about a mysterious man (Denis Lavant) whose job involves taking on different personas throughout the day. 
Musical numbers have often been integral to Carax's work, but Annette looks to take his love of song to the next level, with an entire soundtrack written by the art-pop duo Sparks. (Also, the "Annette" of the title is, supposedly, the married couple's young daughter, who has an odd power — that also feels very much in keeping with Carax's surrealist style.) Driver proved to be a pretty strong singer in Marriage Story and Inside Llewyn Davis, so I'm excited to see what he brings to this.
Decision to Leave (TBD)
What It's About: A detective investigates a murder of a man — but did the victim's beautiful wife kill him? That starts to become a problem once the detective falls for the woman.
Why You Should Care: Popular Korean auteur Park Chan-wook makes intense, violent revenge films (Oldboy) and erotic thrillers (The Handmaiden), and Decision to Leave definitely sounds like it falls into the latter category. The movie's actors (Park Hye-il and Tang Wei) aren't household names in the States, but with a premise that vaguely suggests Basic Instinct, there should be plenty of interest in Park's latest provocation. He's a director who has an incredibly visual style that's often married to shocking subject matter — there's no reason to think Decision to Leave will be where he starts taming down things. 
Don't Look Up (TBD)
What It's About: According to Deadline, "The film follows two low-level astronomers who embark on a media tour to warn mankind of an approaching asteroid that will destroy Earth."
Why You Should Care: Ever since winning a Best Adapted Screenplay Oscar for his 2015 dark satire The Big Short, Adam McKay has gone from being the filmmaker who worked with longtime pal Will Ferrell on broad comedies such as Talladega Nights to a more politically pointed writer-director. (Not always successfully, however: His Dick Cheney takedown Vice was atrocious.) 
But, clearly, the man has some juice in Hollywood considering the actors he's assembled for Don't Look Up, which will star Jennifer Lawrence and Leonardo DiCaprio. Then there's the supporting cast, which will supposedly include Cate Blanchett, Rob Morgan, Chris Evans, Tyler Perry, Meryl Streep, Jonah Hill, Timothée Chalamet and Ariana Grande. The movie has been described as a dark comedy, and certainly the end-of-the-world theme will be timely. My big worry is whether the self-righteous smugness that torpedoed Vice will be in evidence here as well. If so, I'd just prefer the asteroid take me out.
Luca (June 18)
What It's About: In a story last summer, Variety reported that "Luca centers on a young boy living on the Italian Riviera, who shares adventures with his newfound best friend. But a dark secret about his true identity (he is a sea monster from another world just below the water's surface) seeks to threaten that bond."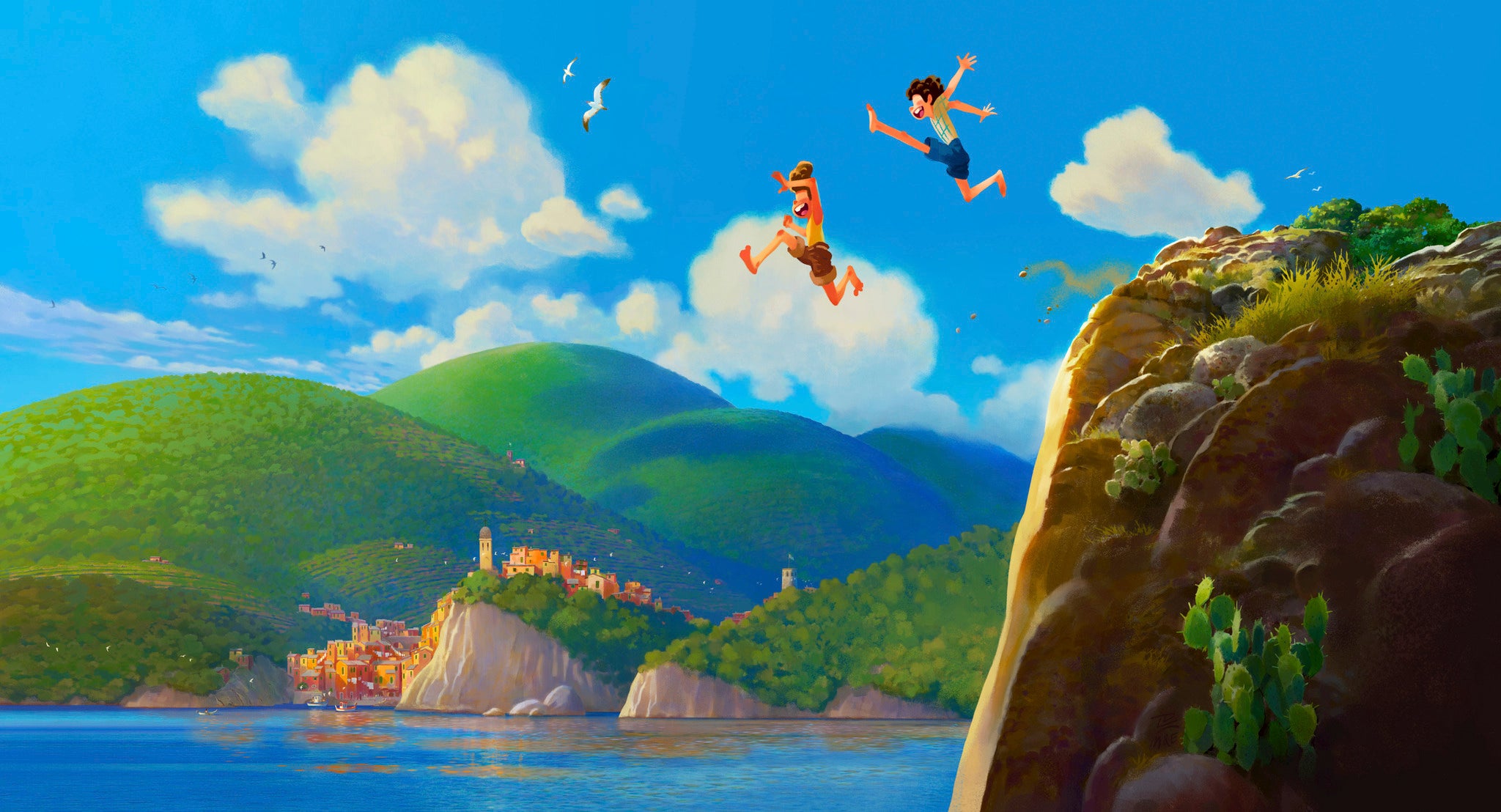 Why You Should Care: After mostly producing sequels and prequels of late, Pixar has refocused its energies on original films. Last year, the studio had two: one good (Soul), one pretty bad (Onward). Where will Luca fall? 
What especially interests me is that this is a personal story for director Enrico Casarosa, who said last summer that he grew up on the Riviera: "Childhood friendships often set the course of who we want to become and it is those bonds that are at the heart of our story in Luca. So in addition to the beauty and charm of the Italian seaside, our film will feature an unforgettable summer adventure that will fundamentally change Luca." 
For all the different stories that Pixar has told over the years, they haven't done many about childhood friendship. (The pals in Monsters, Inc and Toy Story are, essentially, non-kids.) Casarosa is absolutely right that the bonds we form as young people can be incredibly important, so I'm curious how Luca attacks that topic. My one question: Will the magic element help or hinder the story?
Malcolm & Marie (February 5)
What It's About: Netflix, which will be putting out the movie, has sent out this plot description: "As a filmmaker and his girlfriend return home from his movie premiere, smoldering tensions and painful revelations push them toward a romantic reckoning."
Why You Should Care: Malcolm & Marie stars John David Washington and Zendaya, and it's written and directed by Sam Levinson, who brought the world Euphoria, which earned Zendaya an Emmy. Add to that the fact that the film was made during the pandemic, basically in secret, and you've got a project that's hotly anticipated. Will it be a Who's Afraid of Virginia Woolf?-style dark exploration of a romance on the rocks? Or a self-indulgent, stagy vanity piece? We'll find out next month.
Memoria (TBD)
What It's About: Here's IndieWire's summary: Tilda Swinton will play "a woman from Scotland who, while traveling [in Colombia], confronts unsettling sights and sounds that call her identity into question."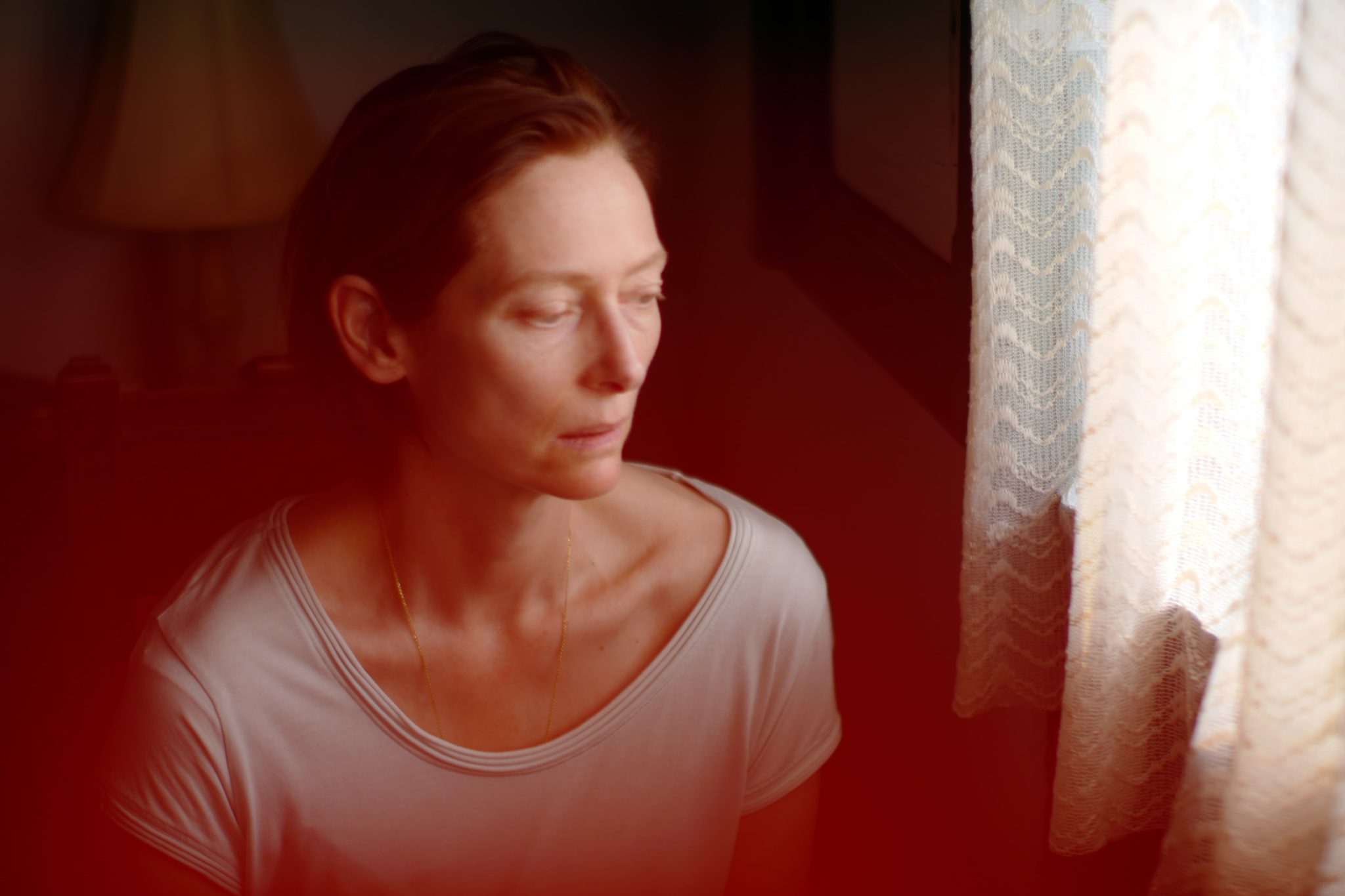 Why You Should Care: Swinton makes a point of working with the world's coolest, most revered filmmakers — including Luca Guadagnino, the Coen Brothers, Lynne Ramsay, David Fincher, Pedro Almodóvar and Bong Joon-ho — and now you can add Thai director Apichatpong Weerasethakul to the list. Not especially well-known in the U.S., Weerasethakul is an acclaimed international auteur who won the Palme d'Or at the 2010 Cannes Film Festival for his mystical, beautiful movie Uncle Boonmee Who Can Recall His Past Lives. Memoria will be his first English-language film, and it promises to be another dreamlike work from a director who likes to tell stories of characters going on metaphorical/emotional journeys. Swinton's the exact right kind of fellow traveler for a project like this.
New Order (TBD)
What It's About: In the near-future, a posh wedding is invaded by armed revolutionaries as a violent coup envelops the country.  
Why You Should Care: New Order was already disturbing enough when it premiered at film festivals last fall. (I saw it virtually through the Toronto Film Festival in September.) But after the events of this week, Mexican writer-director Michel Franco's bleak, combative thriller ought to have extra uncomfortable resonance. The movie has received decisive reviews — with some finding it devastating and others dismissing it as exploitative — but for my money, this is a harrowing, eat-the-rich look at class resentment and economic inequality, exploring what real revolution might actually look like. (Spoiler alert: It's not a pretty picture.) Wherever you ultimately fall on New Order, though, it's guaranteed to elicit a response — get ready for the debate and the thinkpieces. 
Three Thousand Years of Longing (TBD)
What It's About: You could ask writer-director George Miller, but he's being tight-lipped about the plot. "I see the title of this film as a riddle," he said in 2019, "and it's more or less at heart a two-hander, even though it's way more complex than that."
Why You Should Care: Idris Elba and Swinton will star in Three Thousand Years of Longing, which some think may be a love story involving a genie. What matters is that this is the first film Miller has made since 2015's Mad Max: Fury Road, generally considered the best action movie (if not the best movie, period) of the 2010s. Not that it's relevant beyond that: Whatever Three Thousand Years of Longing is, Miller says it most assuredly won't be anything like Fury Road. 
"It's a movie that is very strongly visual, but it's almost the opposite of Fury Road," Miller said in that same 2019 interview. "It's almost all interior and there's a lot of conversation in it. There are action scenes, but they are by the by and I guess you could say it's the anti-Mad Max." If this is an epic fantasy love story, it would be a first for Miller, although he's branched out in other directions over his career, including shepherding the Babe films and the Happy Feet franchise. But after Fury Road, fans will probably be happy to see anything he makes — even if there aren't any flame-throwing guitars in this one. 
Titane (TBD)
What It's About: Details are a little sketchy, but it appears Titane will be about the discovery of a young man who went missing 10 years ago — an event that may or may not be connected to a series of killings that have been plaguing the area. 
Why You Should Care: A few years ago, French filmmaker Julia Ducournau shocked audiences with her feature debut, the horror movie Raw, about a vegetarian who eats meat and, inexplicably, develops a fondness for human flesh. That pedigree, paired with the fact that buzzy Parasite distributor Neon swooped in to release Titane, makes her sophomore film worth getting excited about. Maybe there won't be any cannibalism this time around, but be prepared for another unsettling storyline.
Untitled Paul Thomas Anderson Project (TBD)
What It's About: The movie is about a child actor in the 1970s, which, according to The Hollywood Reporter, "involves multiple storylines and is set in the San Fernando Valley."
Why You Should Care: It sure sounds like Paul Thomas Anderson will be returning to some of the thematic and structural terrain that were the highlights of his early films — specifically, Boogie Nights and Magnolia. What's perhaps most intriguing, though, is that the so-far unnamed movie — it has the working title Saggy Bottom — will star Cooper Hoffman, who's the son of frequent Anderson collaborator Phillip Seymour Hoffman. The Oscar-winner died in 2014, and this will be Cooper's acting debut. 
No doubt that casting will add extra poignancy to this film, which also features Bradley Cooper, Benny Safdie and Alana Haim, part of the musical trio Haim that Anderson has shot some videos for. Like a lot of movies on this list, I hope I get to see Anderson's in a theater. But, honestly, at this point, just being able to see it at all would be satisfying enough.