Fans of classic cinema know 1959's Ben-Hur as the lavish, para-biblical epic with an iconic chariot race. And, like every classic film, it was doomed to be mined for a remake. Thus, the sixth film adaptation of the 1880 novel Ben-Hur: A Tale of the Christ hits theaters today. The director of 2016's Ben-Hur, Timur Bekmambetov, has been careful to call his film a reimagining of the source material, and with good reason. It looks lighter on the Jesus stuff, and heavier on the Fast & the Hur-ious angle (with 100 percent more Morgan Freeman in locs). Despite their differences though, there's one timeless theme: open-toe men's footwear.

Hoping to cash in on the zeitgeist-y success of 1956's The Ten Commandments, Hollywood churned out a number of similar films, and gave birth to the tropes of the sword-and-sandal genre. Look for brooding macho leading men, epic runtimes, strappy shoes, and multiple fight sequences whether you need them or not. In the grand tradition of the Sword-and-Sandal epics that came before Ben-Hur, here are the best and the Hur-st of the footwear from the films that paved the way.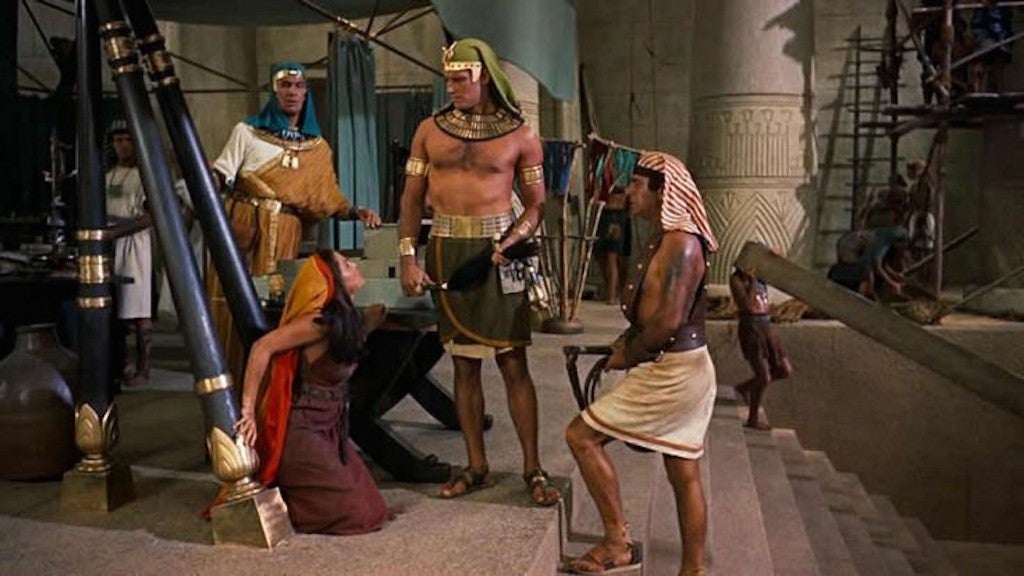 'The Ten Commandments' (1956): Let My Mandals Go
With an annual holiday television screening, and a groundbreaking (if dated) Red Sea–parting scene, The Ten Commandments has cemented itself in our collective culture, and our footwear memories. Not only are Moses' sandals are a great choice if you really need to pop in front of a green screen, these sandals are perfect for: running from your past, hallucinating the voice of God, speaking truth to power, and shouting at crowds in righteous anger. (Available on iTunes, and on network TV every year.)

'Ben-Hur' (1959): He Was a Slave… to Fashion
The original Ben-Hur is a truly masterful piece of storytelling in that it manages to make the guy from Planet of the Apes the star of a story that's ostensibly about Jesus Christ, and throws in a homoerotic subtext for good measure. Our second entry on the list from Charlton Heston, this sandal is truly versatile: It can take you from home to a slave galley to imperial Rome, and all the way back. Judah Ben-Hur's sandal pairs just as well with manacle as it does an oar, and is the perfect complement to your revenge road-trip look. It's a great shoe for the guy on the go, provided your method of transport is a chariot and your destination is "swift justice." And you can even visit them in a museum! (Available on Google Play.)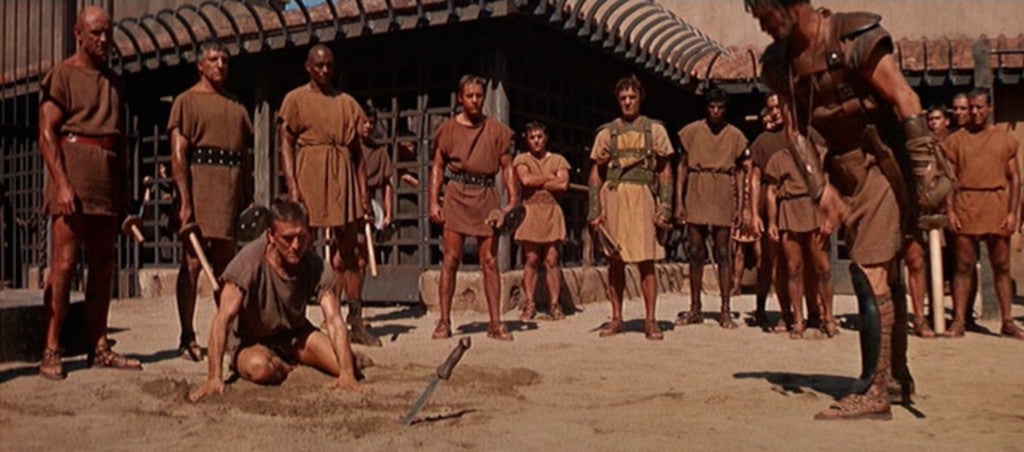 'Spartacus' (1960): Tyranny Never Looked so Good!
Stanley Kubrick's contribution to the sword-and-sandal genre brought a contemporary civil rights parallel to a sometimes pulpy genre, not to mention the welcome dose of pragmatism brought by the film's shoes. This shoe is just loose enough to allow for maximum sand-foot interaction, and just strappy enough to qualify for sandal consideration. Pair your Spartacus sandal with a giant gladiator diaper and a wide belt. It's perfect for the failed rebel leader in you, and looks great elevated on a cross. (Available on iTunes.)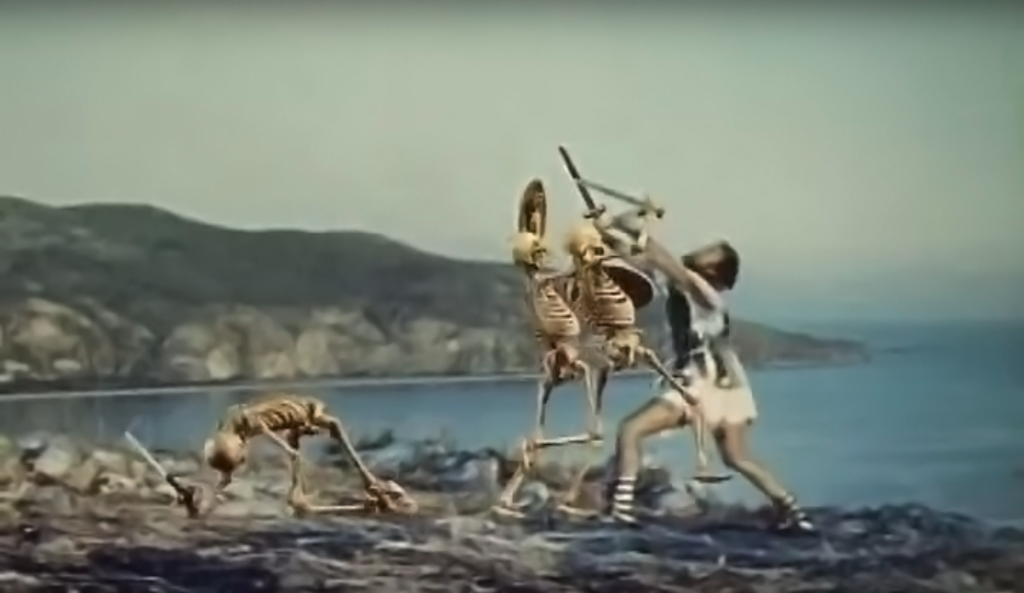 'Jason and the Argonauts' (1963): Beware of a Man Wearing One Mandal
Not only notable for its innovative stop-motion skeleton fight, Jason and the Argonauts is also definitely the only movie on this list wherein the sandal is actually a plot point. ("It's like, the sandal is its own character, man.") This sandal is a good look if you want to give sock-and-sandal illusion, but maintain the breezy freedom necessary to fight back an enchanted bone army. It's a great choice for completing menial, risky tasks delegated by the gods, and for flailing wildly at invisible opponents. They'll add the skeletons in post. (Available on Amazon Video.)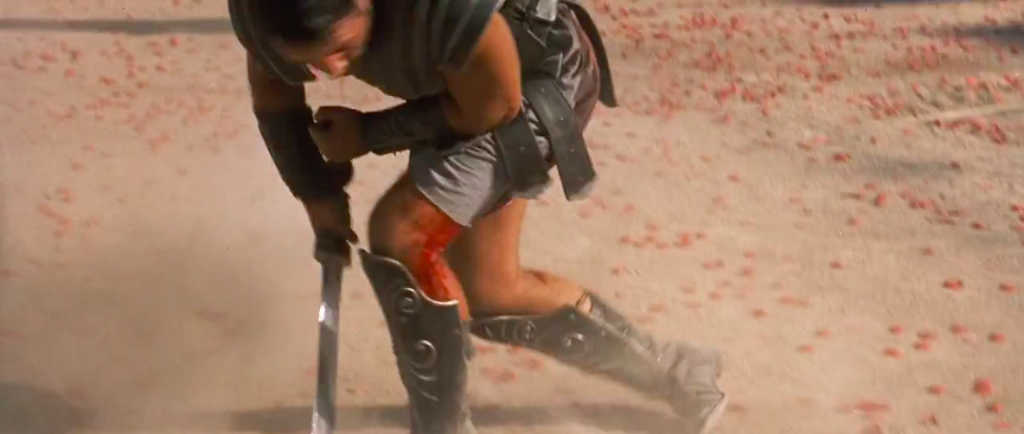 'Gladiator' (2000): The Shoes We Wear in Life Echo in Eternity
In a clear violation of sword-and-sandal rules, Russell Crowe spends most of this movie in these shin-guard/boot abominations, and is therefore disqualified from this conversation. There's literally an entire category of sandal named "gladiator," and they still messed this up. Unacceptable. As penance for his crimes, Crowe was famously forced to sing in 2012's Les Misérables. (Available on Amazon Video, along with Les Misérables.)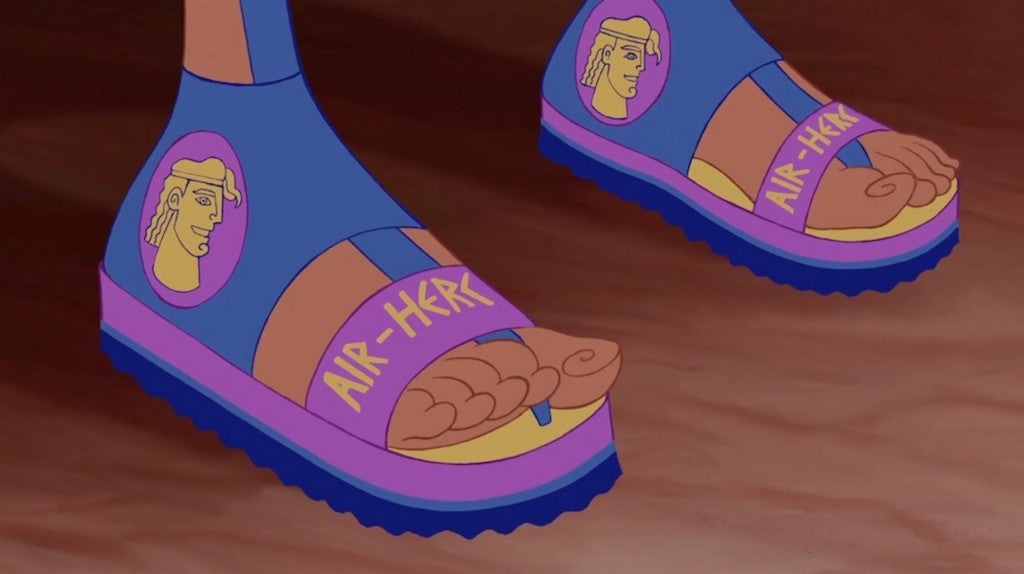 'Hercules' (1997): I Love Your Sandals, and That's the Gospel Truth
Riding the wave of successful animated Disney films of the '90s, the pop culture-packed Hercules begins with a nod to the Sword-and-Sandal genre — a cameo by Charlton Heston himself. Winking references to the real world pepper the film, including these Air Jordan knock-offs. While we can't vouch for their comfort or practicality, what we know for sure is that if Opening Ceremony released a version of these, we'd absolutely snatch them up.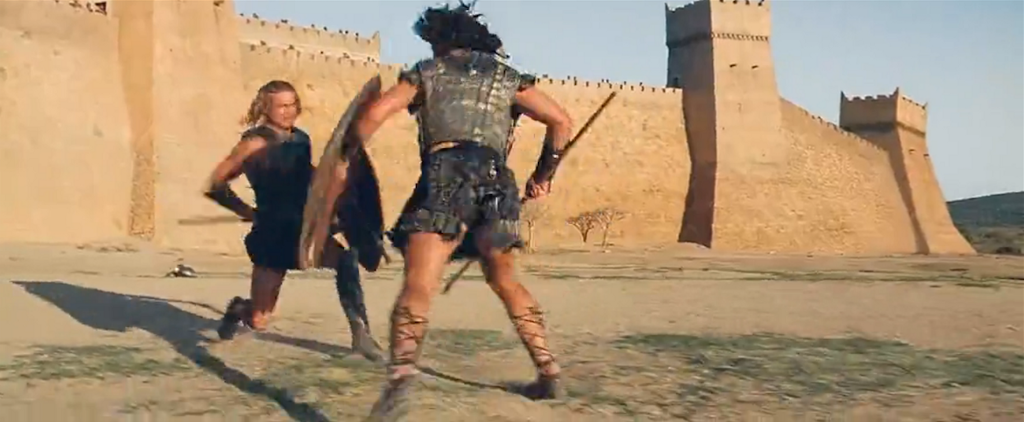 'Troy' (2004): Most Likely to Be Versace x Homer
This proudly freewheeling adaptation of the Iliad gave us all the gritty wartime realism you'd expect backstage at Milan Men's Fashion Week. If you're into white guys with braids, oiled torsos and passive female characters, then boy do I have a 3-hour movie for you. The Troy sandals come equipped with built-in heroic hubris, and an ingrained sense of ownership over every woman you see. Spoiler alert: They do not have great heel protection. Sorry, Achilles. (Available on Amazon Video.)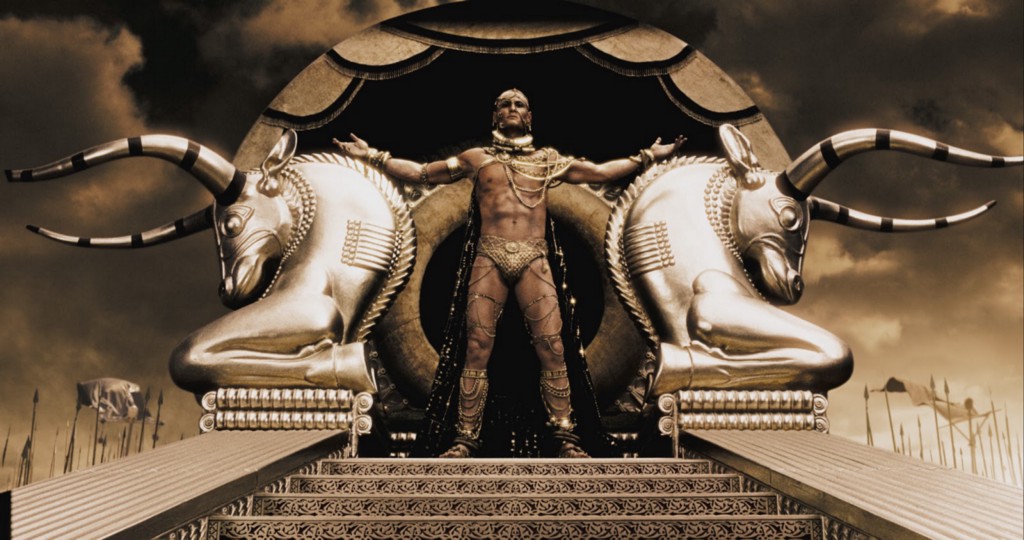 '300' (2007): Tonight, We Wear Sandals in Hell!
People remember 300 for the 'roid-y physiques of the titular army, but it's the Persian leader Xerxes who gives us the memorable footwear in this Zack Snyder joint. These are sandals that say I'm here, I'm in charge, and I'm a vaguely racist caricature of a villain. These are the Jane Child of sandals. These sandals are a great fit if your lifestyle involves being carried around by your subjects and making Gerard Butler feel sexually threatened. (Available on iTunes)
Ben-Hur (2016): Shoes Are for the Bad Guys
Since the new Ben-Hur just hit theaters today, we'll have to scan the trailer for hints at the reason you'll be running to the theater: the shoes. Sad to report there's not any clear shots of our hero's footwear in the trailer, but let's assume he's outfitted in a sturdy, chariot-ready strappy sandal that says "I'm mildly curious about this Jesus fellow everyone's talking about." What we do know this movie gets is the villains' footwear, and that means giving them closed-toe shoes. Boots are for makers of war, oppressors, people who say, "Ugh, I can't wait for sweater weather!" Boots are the enemies of Summer, and the enemies of Judah Ben-Hur.