I don't smoke weed anymore. I used to smoke often, but one day sophomore year of college, I took a big bong rip and thought I was going to be the first person to die from a weed overdose. So I get my kicks elsewhere — like at dive bars. Another college memory of mine is all the amazing, shitty bars in Florida where smoking cigs indoors is not only allowed, but fully legal. Well vodka just tastes better with a Marlboro Red hanging precariously from your lower lip. That's why I was happy to see that rather than make this hallowed 420-inspired Smoke Week strictly about weed, my editorial overlords here at MEL decided to dedicate the week to smoke in all its forms — including the kind still strangling the air of a dwindling number of law-skirting dive bars.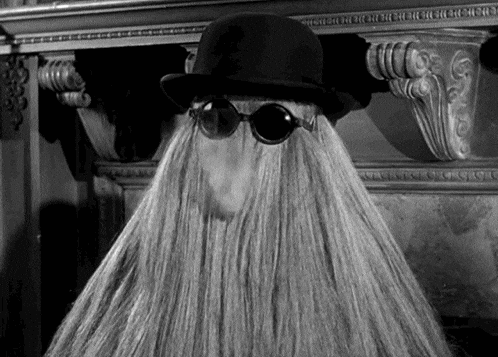 Must Read
"Inside the Volunteer Fire Departments that Want to Save You From the Next Catastrophic Wildfire"
For professional firefighters, smoke is their business. For volunteer firefighters, smoke is still their business, just not one in which money is involved. Of the 30,000 fire departments nationwide, 83 percent are at least partially, if not entirely, volunteer-based. With that in mind, C. Brian Smith traveled to Bodega, a small Northern California town of only 500 people, to see how a rural, volunteer firehouse manages to provide such an essential service. Though Bodega has largely been spared by wildfires in recent years, there is a growing concern for what the tight-knit community will do if they aren't so lucky in the future.
More From Smoke Week
The History of Wrestling's Most Explosive Move
Backyard and hardcore wrestling matches typically go something like this: Take whatever flashy moves you see in pro wrestling, mix in some fluorescent light tubes and a little lighter fluid, and when it's time for the climax, powerbomb your opponent through a cheap, flaming table.
Oliver Lee Bateman explains the ultimate stunt, and the metaphor it serves.
Smokin' Hot Hotties
"Smokeshow" — as in "damn, that girl is a smokeshow" — is, at this point, a well-established part of our cultural lexicon, albeit one that's really only been around for the last few years or so. Barstool Sports is largely responsible for the term's dominance, thanks to smokeshow's repeated use on its extremely popular Instagram account and its devotion to posting pictures of beautiful women. But when you think about it, what the hell is a "smokeshow," anyway?
Dads Love Their Smokers
Some guys have affairs. Some buy new sports cars. And some guys buy $11,000 smokers to deal with their midlife crises. Meat smokers are like an extreme™ version of a grill that cooks meats like ribs, brisket and chicken over fire and smoke for hours on end. Eddie Kim spoke to the men who are obsessively devoted to their meat smokers, some of whom have spent years perfecting their craft.
The Family Tradition of Burning Down Houses
Contributing writer Layton Ehmke revealed something unusual to us this week: He and his family have burned down five houses. Ehmke is from rural Kansas, where farmland — and old, rundown farm houses — are abundant. On more than one occasion, Ehmke's parents have bought up this farmland and assumed responsibility over their abandoned, condemned buildings, many of which serve as hideouts for ne'er-do-wells — the kind that might break in, step on a nail and sue. So rather than restore the place, or take the risk of keeping it up the way it is, they decide to burn it to the ground.
Smoke Week Stories That Are Actually About Smoking
Not-So-Funny
Over the last few years, late-night hosts like Jimmy Kimmel, James Corden, Stephen Colbert and Jimmy Fallon have relied on the same regurgitated jokes about our "Cheeto-in-Chief" and Trump-Putin gay innuendos. In Miles Klee's view at least, the writers on these shows are either exhausted by the status-quo and unable to make much of a difference, or too lazy to push boundaries. It's a biting takedown of lazy liberal comedy that caused quite a stir online.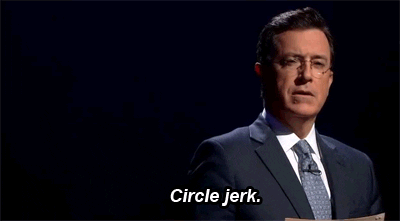 The Week in Sex and Relationships
Out-of-Context Slack of the Week

This week we launched a delicious new food column about the meals men hold close to their hearts. In hopes of finding the column a name, we had a little brainstorming sesh on Slack about what to call it. To the disappointment of many on staff, "Hungry Hungry Fuckboys" was deemed too over-the-top. Find out what we went with instead, here (as well as the kimchi fried rice recipe you'll definitely gonna want to make).
But Don't Take Our Word For It…