The first time I saw spit used in a sexual manner was in Brokeback Mountain. The scene in question shows Heath Ledger spitting into his hand for lube before he goes to Bareback Mountain on Jake Gyllenhaal. 
Now, in that context, it was sweaty, dirty, hot… and, well, necessary. As my grandma used to say, we all know that anuses aren't self-lubricating, therefore you need to get it slick via outside sources. But unless you're desperate in rural Wyoming with no KY vendor for hundreds of miles, spit isn't a great lube. 
More largely, though, is spit really that sweaty, dirty and hot (or at least like two out of three)? According to the porn world, absolutely.
Obviously spitting is a big part of BDSM porn, but it's taken over mainstream porn, too. It's even made the leap into film, most notably in Disobedience, where Rachel Weisz spitting into Rachel McAdams' mouth launched a dom meme for the ages.
What of us normies, however? Is the cinematic popularity translating into real-life spit play? To be honest, at first blush, it seems a little like pussy slapping — having little IRL popularity relative to porn. The one time someone slapped my pussy, for example, I gave a Jim Halpert look into a non-existent camera. It was hauntingly amateurish, and leads me to my first point: There's just something inherently unhot about someone doing something you know they picked up from watching a lot of porn and have decided is a necessary element of good fucking.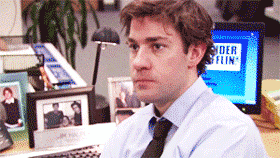 Redditor TheHigdonInciden had an experience with a dick spitter that turned him off for that very reason. "I've only ever had one partner spit on my cock," he writes. "I have to be honest in that I thought it was a little silly when she did it, like she was trying too hard to be 'naughty.'"
"My husband and I messed around with another couple, and I swear, that guy watched too much porn," adds another redditor. "It was such a turn-off to see him forcefully spitting (where I could hear the spitting noise) on his wife's lovely vag-jj. Seriously. I'd be offended if someone did that to me. I'm sure I must have winced every time he did."  
Still, the act isn't without its supporters. "I'm all for it," says Jane, a 45-year-old from Georgia. "I mean, are we fucking or having a tea party?" 
"The first time I had sex with my Capt we had this really intense intimate moment where he pushed me down, pinned my head back and spit in my mouth while looking me in the eye," adds this redditor. "Afterwards, it occurred to me that I hadn't fought back at all. Like it was commonplace somehow. It really turned him on that I was so submissive, and it turned me on being 'used' so intensely."
Per another redditor, apparently the Bill Nye of deep-throating, dick spitting also seems to have a basis in science: "When there's deep-throating going on, the throat gives out a mucus-like substance, and the mouth starts salivating more. It's hard to continue giving head with lots of liquid in the mouth, so the girl spits it on the penis to look like she's giving it lube, but she's really just getting the extra spit and mucus out of her mouth." (As a verified dick gobbler, I've never had to do this, but I'm a swallower to the core.)
According to Pornhub search rankings in the category of spit, the most popular type of spit play in porn is definitely in the realm of "sloppy blowjob" (followed by "spit in mouth"). But even something as logical as spitting on a dick can seem off, because a lot of people, including me, find the whole prospect of spitting on someone kind of rude. Call me Miss Manners, but I wasn't raised to hock a loogie on a guy's dick. 
The same is true for Amanda, a 38-year-old in Canada, who only gave it a go after seeing how popular it was in porn. "I decided to try the spit-and-drool technique I see everywhere, but the thought of sucking up my own spit made me gag. My husband thought I was gagging due to his enormous cock, so he loved it. I didn't have the heart to tell him my reason for gagging wasn't nearly as hot."
Some people, then, have bad associations with spitting that they can never overcome. "Guys that like spitting in your face during sex also leave the toilet seat up without flushing," Olivia, a 28-year-old Georgian, tells me. "That's a real study, performed by me during my time making poor choices on Tinder." 
Emily, a 30-year-old in Kentucky, agrees: "Spit is a no go for me, both in porn and IRL. Lube exists for a reason. When I see spit, I immediately think of those signs in the gym that say, 'No spitting in the water fountain,' and the idiot meathead bros who spit in the damn water fountain anyway!"
I also think it's just starting to get out-of-hand. That is, spitting in porn has evolved into a bizarre performance art involving long saliva strands that stretch down to gaping anuses — a Brokeback-method of lube to be sure, but also unnecessarily upping the ante to levels that the rest of us can't possibly comprehend. I mean, who's doing that in their real lives? 
Then again, as someone who once let a guy put a jellybean in my asshole so that he could eat it from there, who am I to judge?