Last Friday, Snapchat officially filed a brief in support of a court's decision to overturn a ban on voting-booth selfies in New Hampshire. "Ballot selfies are the latest in a long historical tradition of voters sharing their civic enthusiasm — and their votes — with their social networks," wrote the company's lawyers in their amicus brief.
We agree! And there's no better platform to show off your civic duty during the primaries or this November than on Snapchat itself.
In honor of Snapchat's important activism, artist Spencer Olson reveled in his own patriotic glory — giving each candidate their fleeting moment via Snapchat's Face Swap.
Selfie away, proud Americans. #YesWeCanFilter
Feeling the Bern?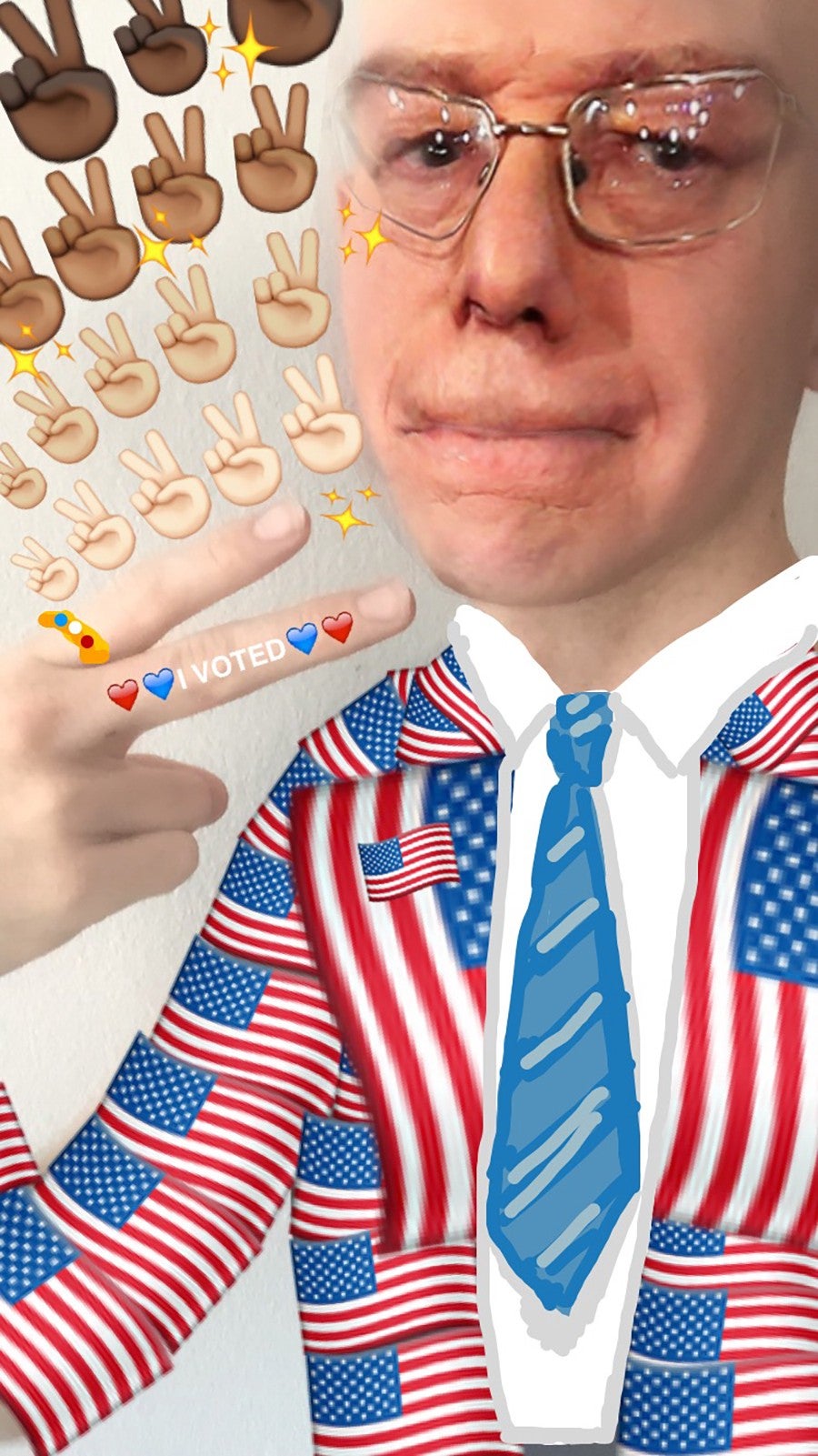 Are you with her?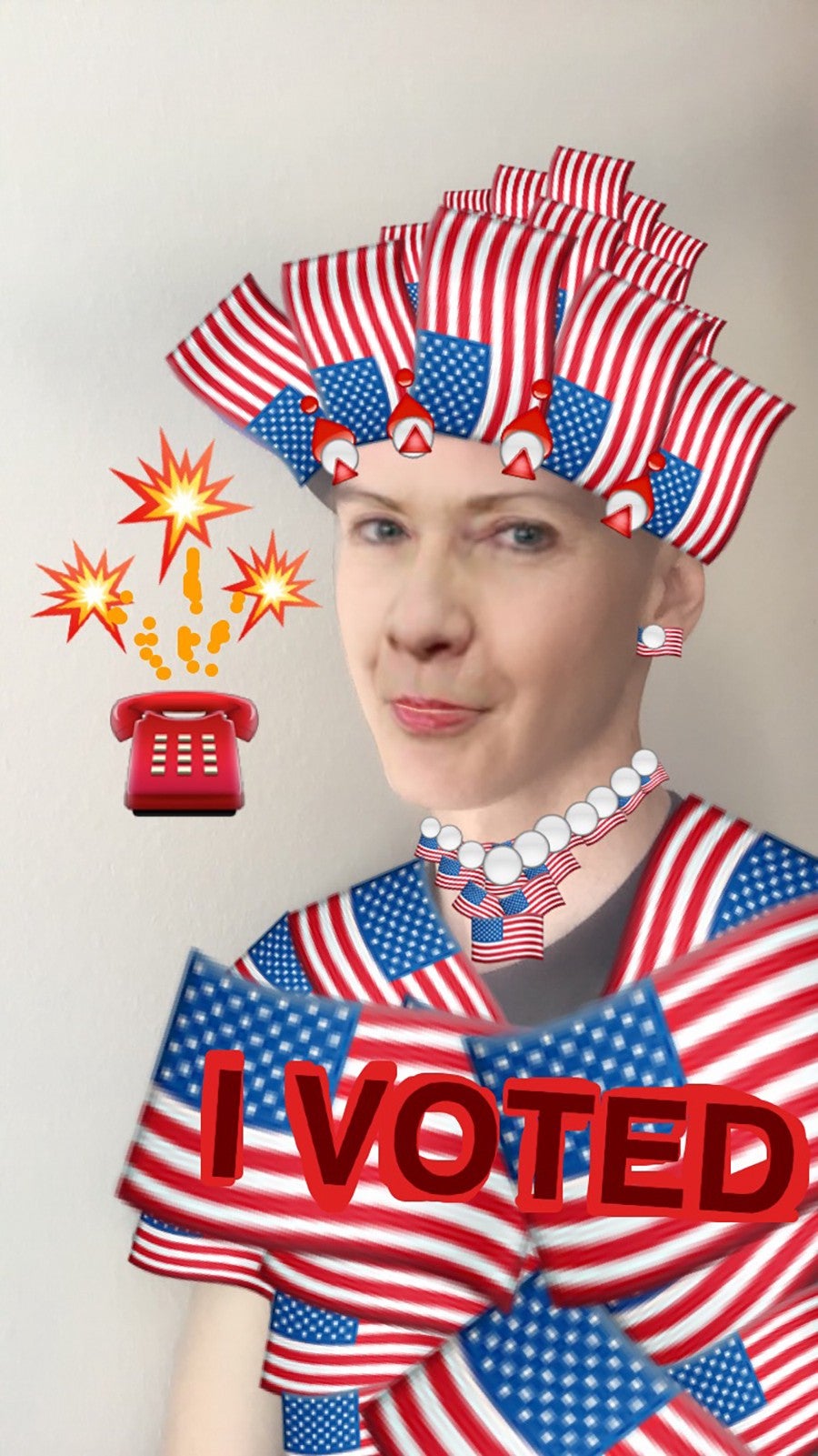 Or busy making American great again?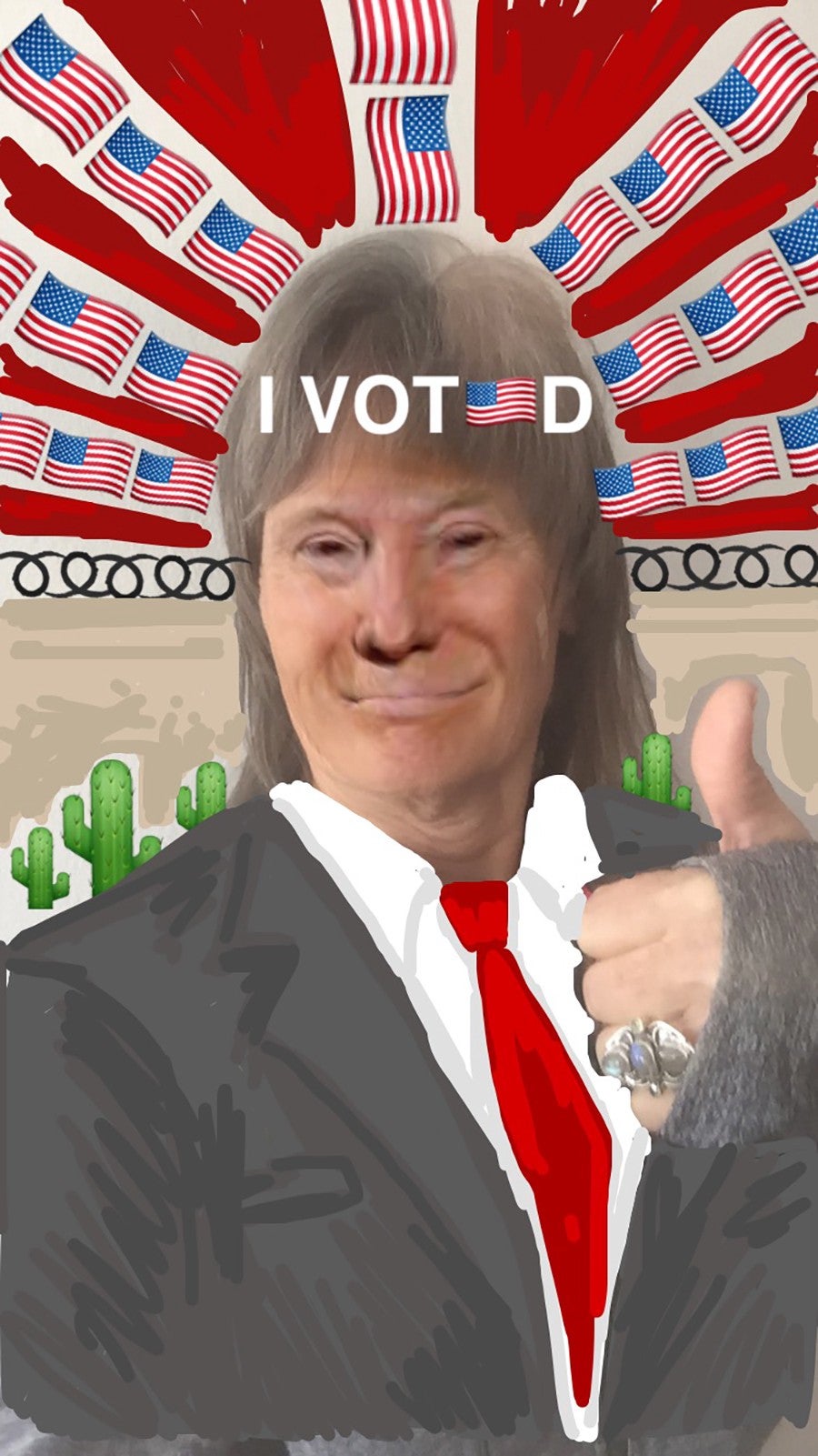 More comics (and Snapchat!) from MEL: