There are many unanswerable questions we must ponder in our short time on earth: Does God really exist? Did Tony Soprano die in the Sopranos finale? Could Jack and Rose both have fit on the floating debris in Titanic? 
But there's only one such debate that's super relevant to my interests: Does dick size really matter?
Right or wrong, the cold hard facts are that most women are turned on by the thought of a big cock murdering their pussy. According to Pornhub, women search for big dick videos and terms ("monster cock," "big dick" and "BBC," which took me way too long to figure out wasn't the British Broadcasting Company) 46 percent more often than men. There are categories for small dicks, but although there are no stats on it, through my own copious research, they seem to be of the humiliation variety. Another popular search term is "dick too big for her," which sounds like what an average-sized guy might fantasize about hearing.
It probably comes as no surprise then that the brunt of dick rejection has definitely been felt by men who are less endowed. "As a society, we've built up the idea that a large penis is very exciting, and whether the receiver can handle it or not," Deb Laino, a sex and relationship therapist, tells me. "That can make seeing a small penis a visual or psychological turn off." 
Jenna, a 31-year-old in Washington D.C., once dumped a guy for having what she described as a micropenis and feels no shame about it. "He saw I was disappointed the first two times and then kept trying to lure me back in, but I eventually ghosted him like the mature 21-year-old that I was." It has, though, made her very appreciative of the D she gets now. "Even when I'm with someone who is average sized, I count my blessings until I can't count them anymore."
As with Jenna, most women don't tell the guy they're dumping it's because of his tiny dick, but unfortunately, that wasn't the case for Carl, a 38-year-old in Arizona. "I always knew she kinda thought it, but she finally had the courage to tell me," he says. "She said it was too thin and not long enough. It was a nasty thing for her to say, but we both knew it was the truth." Those words continue to haunt him: "I often think about the numerous cocks she took after we split knowing that ALL of them would have spread her wider than I could have ever done."
On the flip side, some women wished too hard on a monkey's paw for a monster cock and were rewarded with one that was just too big. Case in point: Chris, a 43-year-old in Florida who describes himself as above average. "She was 4-foot-11 and 100 pounds max," he says. "We were dating for about two weeks and finally started to get intimate. When she first saw it, she was afraid and didn't think it would fit. When we finally tried, she was immediately not into it." She eventually told Chris the relationship would never work. "She felt I was just too big," he explains.
Similarly, after Sher, a 40-year-old in Texas, was taken out for Baskin Robbins and Red Lobster, she was more than DTF her Tinder date — until he whipped out the largest cock she'd ever seen in her life. Like Dirk Diggler big.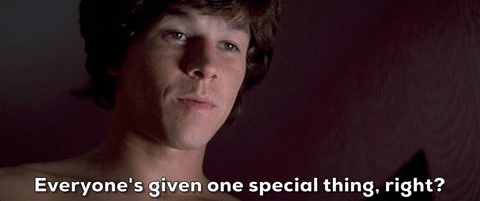 "I said, 'Look, if I can close my hand around your shaft, I'll consider letting you try to work that magic in me.' I tried, but I couldn't close my hand around his dick. So the night ended with a sad rub-n-tug, and me dissatisfied as usual," she tells me. "I never have this problem when dating chicks!"
Jennifer, a 32-year-old in Portland, always prided herself on taking dick like a champ. But she eventually met her white whale — the Moby Dick she couldn't conquer. She managed to get through a blow job, but once the doggy style began, every thrust was excruciating. "We tried a different position, but I still just couldn't take it. I did mention that he was too big, but I never said directly that's why I didn't want to hang out again." 
That said, she's kept things friendly with the guy and will occasionally text him, but much like his dick, she only takes it so far. "I swear, every time he hits me up, my cervix hurts just thinking about it," she jokes. 
But while being rejected for the size of your dick can definitely be an ego blow for men, women can also feel inadequate after dumping a guy for dick reasons. "The sexual compliment I get most often has always been, 'Wow, you really know how to take a dick,' so in a small way, this did mess with my sense of self," Jennifer says.
There but for the grace of god, go I.