Anybody want seconds? That's something a lot of us heard at Thanksgiving, but it's also become a common refrain in Hollywood, which seems determined to force-feed us sequels to bygone franchises we thought had long since expired — the most recent examples being Friday's release of Bad Santa 2 and last week's announcement that the Wedding Crashers crew may make a sequel to their 2005 smash. Back in March, I wrote about this weird phenomenon — the Way-Too-Late Sequel — in which new follow-up films have been coming out even though the last installment in the series was often at least 10 years old.
But Bad Santa 2, which is terrible, is indicative of the problems many of these WTL sequels have faced: It's not good, no one seems that interested in it and it mostly ruins the good name of a movie we once loved (or at least liked). Sure, some diehard fans may check it out, giving it a built-in audience of sorts. But as evidenced by the scorecard below, it's hardly a growing one.

Independence Day: Resurgence
How Long Since the First Film: 20 years
Metacritic Score: 32 (out of 100)
Box Office: $390 million worldwide
What's New? It's more of a question of who didn't show up for the sequel. And that would be Will Smith. Otherwise, this is a pretty drab regurgitation of the original film's plotline: Aliens come to Earth, humans have to team up to save the day, many space-fights ensue.
Was It Worth It? Resurgence made about as much worldwide as the 1996 original collected just in the U.S. (And remember, that's not even factoring in 20 years worth of inflation.) The first Independence Day ($817 million worldwide) was a genuine global phenomenon. Resurgence just copied the formula, sans Smith, and hoped people would show up. But by half-assing the follow-up, director Roland Emmerich effectively killed his cash cow. Besides, when it came to cool alien-invasion movies this year, Arrival kicked its ass.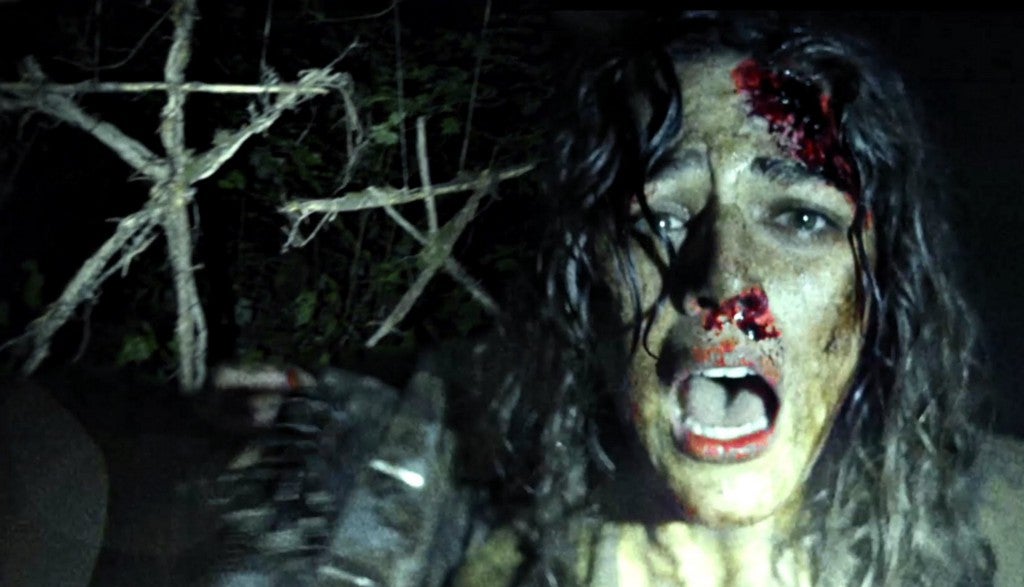 Blair Witch
How Long Since the Last Film: 16 years
Metacritic Score: 47
Box Office: $45 million worldwide
What's New? A brand-new cast, including James Allen McCune, goes out to the woods to investigate that spooky Blair Witch. And a new director, Adam Wingard (the man behind the acclaimed You're Next), was at the helm.
Was It Worth It? Nobody was expecting Blair Witch to match the fluke success of 1999's The Blair Witch Project, the word-of-mouth indie that grossed $249 million worldwide. But I bet the producers had at least hoped their sequel could outdo 2000's despised sequel Book of Shadows. Nope: Blair Witch, which was made in secret under another title in order to keep its existence a surprise, was met with a collective yawn by audiences. On such a low budget ($5 million), Blair Witch was still a moneymaker, but audiences had a hard time caring about an unimaginative recycling of the found-footage gimmick — especially since so many non-Blair Witch films have duplicated that storytelling trick over the last two decades.
Zoolander 2
How Long Since the First Film: 15 years
Metacritic Score: 34
Box Office: $56 million worldwide
What's New? No longer a modeling icon, Derek Zoolander (director and co-writer Ben Stiller) must come out of hiding and reunite with fellow has-been Hansel (Owen Wilson) to figure out why celebrities like Justin Bieber are being randomly murdered. Also, Penelope Cruz is in the movie, for no good reason.
Was It Worth It? The first Zoolander was a modest hit that shows up on cable a lot and everybody enjoys. The second Zoolander was a total disaster that everybody hated, and the poster child for the dangers of inflated expectations: Just because people dug the original doesn't mean there was some great pent-up desire for another go-round. After directing the commercially disappointing remake of The Secret Life of Walter Mitty, Stiller clearly needed a hit and hoped Zoolander 2 would be a slam dunk. Instead, it was an embarrassing airball.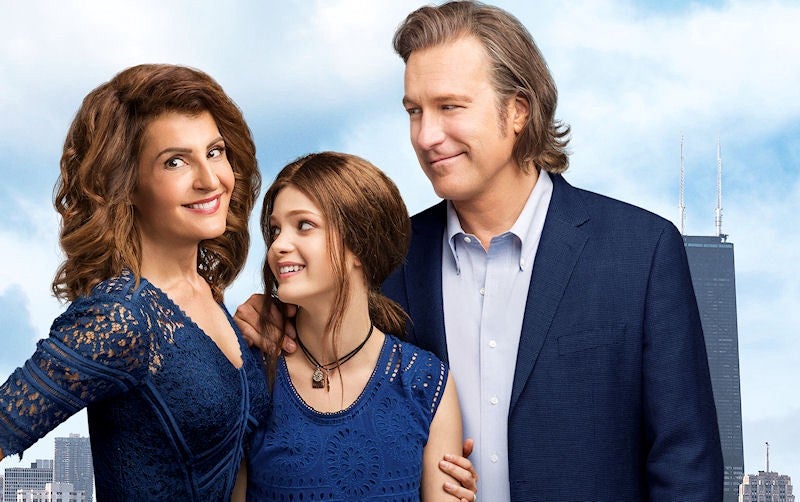 My Big Fat Greek Wedding 2
How Long Since the First Film: 14 years
Metacritic Score: 37
Box Office: $89 million worldwide
What's New? Last time, it was Nia Vardalos' character getting married. This time, it's her parents (Lainie Kazan and Michael Constantine) whose nuptials take center stage. Turns out, their marriage was never legalized! Let the ethnocentric hilarity commence!
Was It Worth It? Critics revolted at this second helping of "wacky," sitcom-y Greek humor. As Christy Lemire put it, "Gags get piled upon gags with relentless frenzy and results that are overbearing rather than uproarious. You can rely on every character to behave exactly the same way every time, regardless of the situation, and that way is usually obnoxious." Audiences didn't come out in droves either — especially compared to the original, which made $369 million worldwide.
Finding Dory
How Long Since the First Film: 13 years
Metacritic Score: 77
Box Office: $1 billion worldwide
What's New? As the title suggested, this Pixar movie was centered around the lovably forgetful fish Dory (voiced by Ellen DeGeneres) who undergoes a harrowing journey to find her long-lost parents — although Nemo and Marlin are still major characters. Plus, we're introduced to some funny new critters, like an irritable octopus (Ed O'Neill) and a dopey whale (Ty Burrell).
Was It Worth It? The clear champ of this year's WTL sequel sweepstakes, Finding Dory had a lot to live up to: Finding Nemo is a beloved, Oscar-winning classic that made serious bank. The follow-up isn't quite as terrific — the freshness and novelty of the original's underwater world are a bit diminished this time around — but it more than justified the long wait between installments, delivering plenty of the humor and heart you expect from Pixar.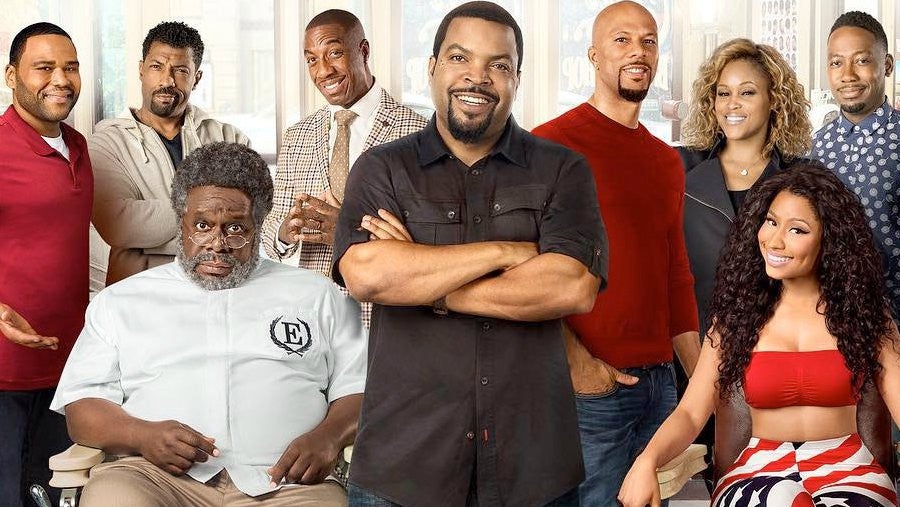 Barbershop: The Next Cut
How Long Since the Last Film: 12 years
Metacritic Score: 67
Box Office: $55 million worldwide
What's New? Ice Cube's Chicago shop is now co-ed, and he's joined by new cast members, including Nicki Minaj and Common. But all is not well at Calvin's Barbershop: The surrounding neighborhood has become more dangerous because of gang activity.
Was It Worth It? This low-budget franchise has always been a bit under the radar, never collecting massive grosses but always being a solid moneymaker. However, The Next Cut, the third film in the series (not including the 2005 spinoff Beauty Shop), enjoyed some of the franchise's best reviews, with critics noting the parallels between the film's plotline about gang violence and the actual bloodshed on Chicago streets. Where other film series trumpeted their return as if they were an invading army, The Next Cut was seen as a modest, enjoyable reunion with some old friends.
Bridget Jones's Baby
How Long Since the Last Film: 12 years
Metacritic Score: 59
Box Office: $184 million worldwide
What's New? Bridget (Renée Zellweger) is no longer with Mark (Colin Firth), who's now married. But in a moment of weakness, they hook up — around the same time that she also hooks up with a random dude (Patrick Dempsey) during a music festival. Once she finds out she's pregnant, she's not sure which man is the father.
Was It Worth It? The Bridget Jones trilogy is an anomaly on this list because it's the one franchise that really doesn't require major interest from American audiences. They're much bigger hits in Britain — on average, a Bridget Jones film makes 81 percent of its box office overseas — so U.S. ticket buyers are just gravy. Bridget Jones's Baby followed the pattern perfectly, grossing a tiny $24 million here. Still, the latest installment underperformed 2004's Bridget Jones: The Edge of Reason ($263 million worldwide), and the blah word-of-mouth didn't convince anyone to give this sequel a try on demand. Unless the studio decides to extend the franchise by focusing on Bridget's baby — which is not a suggestion! — this may be the end for Ms. Jones.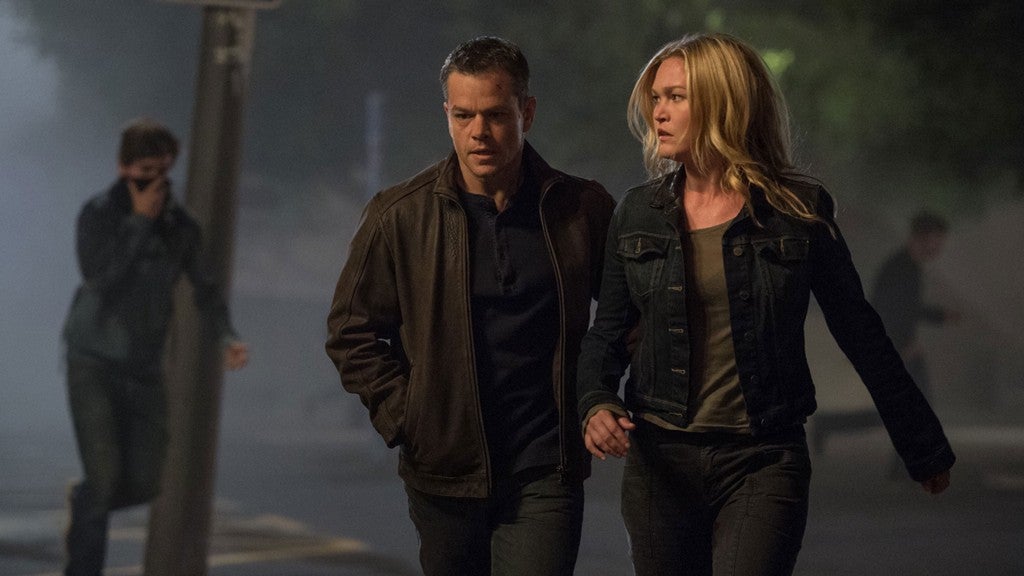 Jason Bourne
How Long Since the Last Film: Nine years, if you're only counting the Bourne movies with Matt Damon. (Jeremy Renner's underwhelming spinoff film The Bourne Legacy dropped in 2012, proving that you need someone with Damon's charisma to really make this franchise fly.)
Metacritic Score: 58 (Geez, even The Bourne Legacy scored a 61.)
Box Office: $415 million worldwide
What's New? What's old is new again: After swearing they'd never make another one of these, director Paul Greengrass and star Matt Damon are back in the world of Bourne.
Was It Worth It? Probably? The general consensus around Jason Bourne was that it was a perfectly fine Bourne movie — especially for a film that didn't seem to have any real reason for existing. It was a strange sensation watching a movie this kinetic that also felt very familiar. Where the old Damon/Greengrass Bourne films were must-see events, Jason Bourne had a sense of dutiful obligation about it — we checked it out for old times' sake, but the thrill was gone.