Reports that almost — if not all — of the wild fish we eat every day are highly contaminated with microplastics are disconcerting, to say the least. But is it enough to make me want to pass on some mackerel nigiri the one night a month I get sushi? Probably not.
It's not that plastic pollution isn't a massive ecological problem — it is. We all need to cut back on consumables that produce an inordinate amount of plastic waste, and I promise to do my part.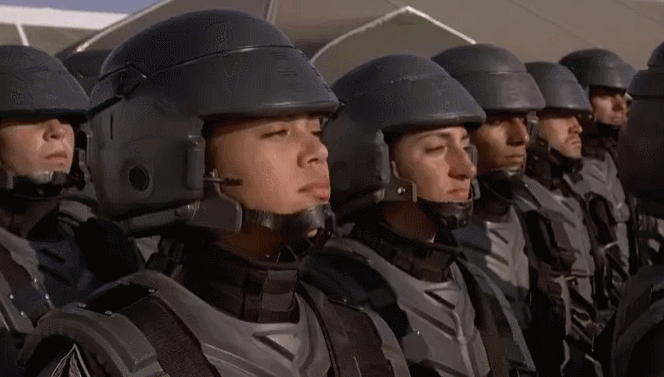 But am I scared that whatever plastics are leaching into my tuna hand roll are going turn into a Tonka Truck that becomes lodged in my stomach? Not so much. Frankly, I'm far more concerned with overfishing and winding up with mercury poisoning than I am about some microbead exfoliants passing through me on their way to the toilet.
But that's just me, that's just how I am.
Must Read
"Con-Culture Experts on the History and Future of Scamming"
You don't need to count all the random phone numbers on your Recent Calls tab to know that we're living in the Golden Age of scams. And if 2019 is anything like last year — hello Theranos' Elizabeth Holmes, the Soho Grifter and Billy McFarland — things are looking nothing but up for the people whose job it is to fuck you out of your money. Eddie Kim reached out to a trio of experts who research scams and the people who engineer them to find out where con culture is today — and where it's going. READ MORE
Liam Neeson and Male Rage
Liam Neeson's racist comments about a friend who was raped at the hands of a black man — namely, his fantasy about killing a (as in, any) "black bastard" in revenge — were appalling, to say the least. But they also highlight a major way many men fail when it comes to dealing with rape.
Yacht Life
Think hanging out with the glitterati on a super yacht is all cocaine and call girls? Well, yeah, it's kinda like that. But not for Alex Jimenez, a professional yacht influencer who's made a career out of being on deck. He's not there to party — he's there to capture the yacht and the yacht lifestyle for his 800,000 Instagram followers. And all that work and no play makes a yacht influencer like Jimenez a seriously lonely boy.
Pratt Fall
Parks and Recreation's regular guy character, Andy Dwyer, always seemed like a case of art imitating life — in this case, real-life regular guy Chris Pratt.
Pratt has always came across as a guy who winged it, coasting on his charm and sweetness, and that's what made him a perfect fit for Dwyer on a series like Parks and Rec. But that "regular guy" charm hasn't translated nearly as well to the big screen, and that's been a major disappointment for a career that appeared to be ascending.
Caught on Tape
Spend enough time on Reddit's r/IdiotsInCars and you'll come to one inescapable conclusion: Everyone and their mother should own a dash cam.
Basic Dad Advice: Dealing with Grief
Eventually, everyone dies, and eventually, someone near to you and your family will die, too. How we as parents share the grief over a deceased loved one with our kids is tricky, because death itself is tricky, and can leave painful psychological scars on a young child if not handled carefully. We spoke with a grief counselor, a father who lost his daughter and others about the right way to bring up death with kids.
Life in Plastic, It's Not Fantastic
Hold onto your sushi, dear readers, because I've got some bad news: That shit is chock-full of microplastics. No, seriously: Researchers recently examined 50 animals from 10 different species and found traces of microplastics in every single one of them. Fack. So what, exactly are microplastics, and what are they doing in fish — and by proxy, our food? Let's find out.
Anti-Vaxx Dads
Quick, picture an anti-vaxxer. Do you see celebrities like former Playmate of the Year Jenny McCarthy, Alicia Silverstone or Selma Blair? Or, perhaps, do you think of screenshots of moms getting loud in private anti-vaxx groups on Facebook? Basically, do you see anything other than women? You see, we've been led to believe the anti-vaccination crowd is an all-female movement — but the stats say otherwise. In fact, dads are just as involved as moms are — they're just not as vocal about it.
A Toon to Swoon To
Just mention the name "Jessica Rabbit" to a generation of men and you'll likely see their eyes roll into the backs of their heads and the drool start to collect in the corners of their mouths. Rabbit was an iconic animated crush object the moment she stepped on screen in 1988's Who Framed Roger Rabbit? to sing "Why Don't You Do Right?" to a rapturous human audience.
So what was it about this "toon" that struck such a chord? Quinn Myers spoke to Gary K. Wolf, Jessica Rabbit's creator; author and Jessica Rabbit expert Mari Ness; and one of Jessica Rabbit's biggest fans about the voluptuous seductress' sexual legacy.