Living in Chicago, it's nearly impossible to find a running route that doesn't involve a busy street. Which, of course, begs the question: Knowing that the air along busy streets is packed with noxious fumes, and that as a runner I'm sucking tons of that air into my lungs, how concerned should I be about the varying levels of traffic and exhaust that cloud my run? 
According to personal trainer John Fawkes, it's not the worst idea to take the level of traffic along your route into consideration. "Air pollution can wreak havoc on your lungs, especially when you're exercising," he tells me. "In fact, data recently published in The Lancet shows that breathing in pollutants while exercising offsets the health benefits of your workout because you generally inhale more air when running, which means that more harmful particles enter your lungs." And that's not even considering the danger of running in traffic on its own.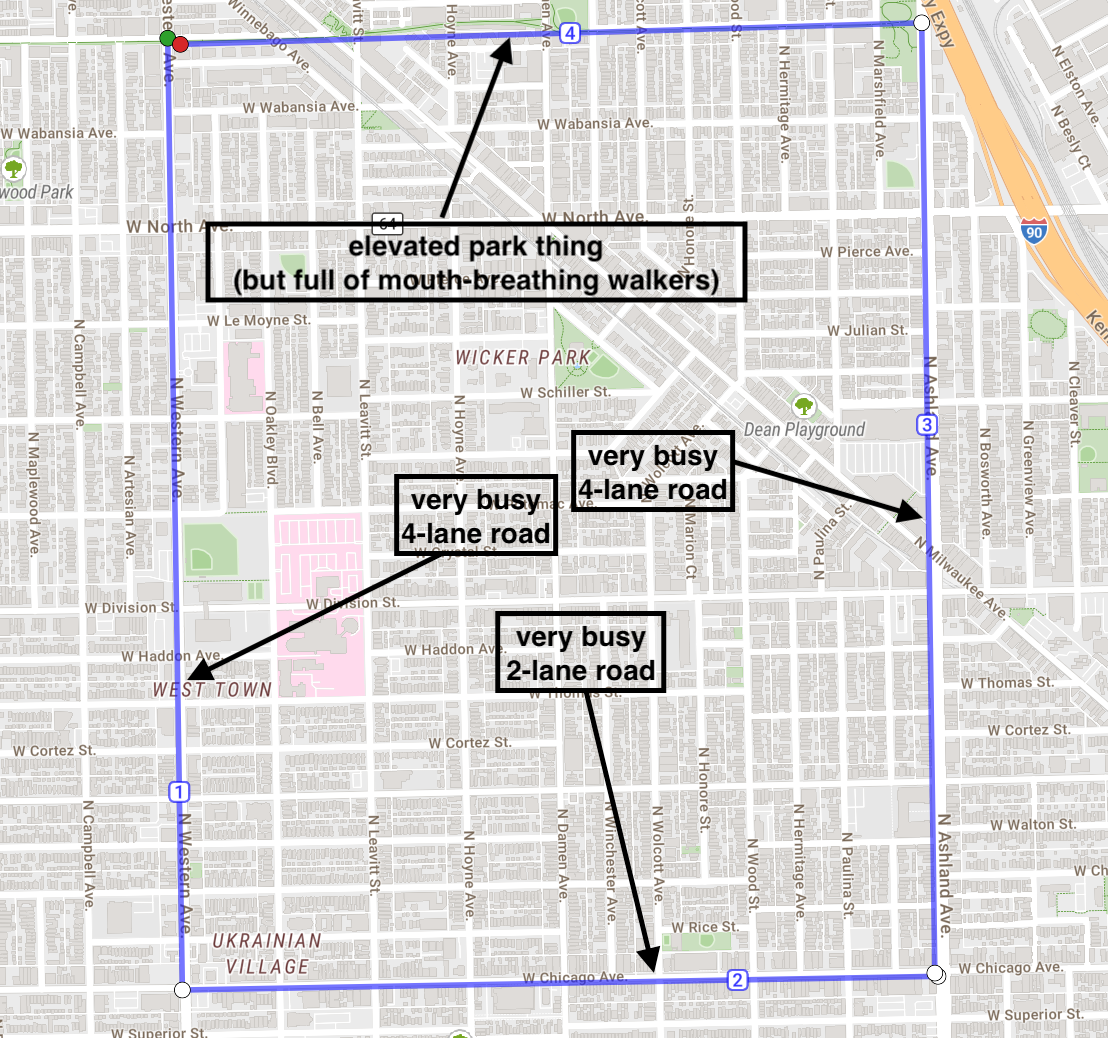 That said, Marco Anzuras, professor of health and exercise science at San Diego City College, acknowledges that it's not always practical for city runners to avoid air pollution. "While it's generally true that the air quality in parks and open spaces is better than alongside busy streets," he explains, "the beneficial effects of regular exercise outweigh the potential negative effects of an increased exposure to air pollution." 
So if you can find routes with less traffic, you should. "But you also shouldn't avoid exercising outside if you only have streets to run on," Anzuras tells me. He is sure to add, though, "If you have risk factors for cardiovascular or respiratory diseases, you should consult with your doctor about exercising in environments with a higher level of air pollution."
If finding a trail or a park isn't possible, Fawkes offers a few other ways to lower the amount of fumes that typically accompany city runs. "Head for side streets and dodge rush hour and construction zones," he tells me. "Also, check the air quality in your city with the Air Quality Index — if the index is anywhere between orange and maroon, hit the treadmill."
Now that's a breath of fresh air.