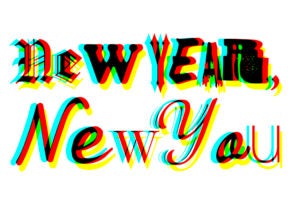 Is there a better way to change everything about your life than by changing your name? Because while it might not completely erase your circumstances, it definitely allows for a new you, if in name only. So this week, we're looking at what's in a new name — for yourself, for your favorite TV characters, for your boat, for your stripper, for your son and for nearly everybody (and thing) in between.
The legends of the sea weighed heavily on Craig and Susan McKnight as they were considering changing the name of "The Dreadnought," a pre-owned 65-foot Vicem powerboat they'd recently purchased.
"What a ship was christened, so let her stay," warned Long John Silver in the classic novel Treasure Island. More largely, changing the name of an ocean vessel has traditionally been considered bad luck, with tales abounding of captains flippantly renaming their ships, only to be met with a tragic underwater fate. Not to mention, according to ancient maritime legend, each ship's name was recorded in the "Ledger of the Deep," so changing it without notifying Poseidon, the God of the Sea, would incur his wrath. 
The McKnights, a retired Connecticut couple in their 60s, had even experienced some of this misfortune firsthand. Two boats in their marina had recently sunk to the sea floor after their owners had bestowed them with new names — in an attempt to remedy their painfully pun-y monikers, "Reel Time" and "Knot Shore." And so, they attempted to consult Poseidon through a traditional ceremony used to appease him. 
First, they purged "The Dreadnought" from Poseidon's memory by removing the name from the hull, burning its old logbook and wiping out all other traces of it. "Don't forget the life rings," warned Chris Riley with Boatsafe.com. "I once went through the ceremony after the owner had assured me that every reference to his boat's old name had been purged from her. A couple of weeks later, however, he discovered that he'd missed a faded name on her floating key chain. I advised him to start over, but unfortunately, he declined. Since then, his boat has been struck by lightning, had its engine ruined by the ingress of the sea, been damaged by collision and finally sunk." 
Next, the McKnights made a metal tag with "The Dreadnought" written on it in water-soluble ink and invoked the name of the ruler of the deep as follows: "Oh, mighty and great ruler of the seas and oceans. To whom all ships and we who venture upon your vast domain are required to pay homage. I implore you in your graciousness to expunge for all time from your records and recollection the name 'The Dreadnought,' which has ceased to be an entity in your kingdom. As proof thereof, we submit this ingot bearing her name, to be corrupted through your powers. And forever be purged from the sea." (They then dropped the prepared metal tag from the bow into the sea.) 
Finally, they opened a "good" bottle of champagne, and while once again invoking the name of the ruler of the deep, in grateful acknowledgment of his "munificence and dispensation," they offered "at least half of one bottle of champagne" to his majesty and court, from East to West. 
The McKnights recognize that, on its face, this is all kind of silly. But as Craig notes, those two boats in their marina did sink, so "when I get out there on the water and I'm all by myself, I really don't want to take any chances."
Of course, they could have saved themselves a lot of trouble if they'd enlisted the services of Christian Due Hammershøy, a 65-year-old yacht consultant in Denmark who specializes in naming ocean vessels. "We're a maritime nation with a long history of sailing," he tells me. "When you're a young child, you get thrown into a dinghy and it's off from there." 
A boat builder by trade, Hammershøy also serves as a surveyor, consultant and broker, assisting clients throughout the world. "People believe a ship or a vessel is alive, and therefore, they say prayers when they name her," he explains. "If they come from South American Catholic countries, they bring holy water from their church and a speech written by the priest. We work hard to find an antique gold coin to go underneath the mast step, because it has to be solid gold and more than 100 years old." Russians, on the other hand, smash a bottle of vodka on the bow and sing the national anthem. For some it takes five minutes; for others, hours.
Americans like to name their boats after the money source of the purchase. "When guys in New York City get their bonuses, they usually name their yachts something silly like 'Christmas Bonus,'" Hammershøy says, noting other recent American boat names have included "Comeuppance," "Student Loan," "My Inheritance" and "Thanks Dad." He sometimes, though, needs to step in and overrule a name if it won't be accepted in certain countries. (For example, "No Name" won't work if the Coast Guard asks for the name of the vessel in an emergency.)
Yacht names are usually female, Hammershøy explains, most often taking names of wives and daughters. If it's an X-Yacht, the Danish sailing race boat, the tradition is for an "X" to be in the name, like "Explorer" or "Expresso." One Hammershøy client from New York names all of his boats after dances, a tradition begun 150 years ago by his great grandfather (previous yachts have been called "Salsa," "Tango" and "Bolero"); so when he purchased an X-Yacht, Hammershøy recommended "Foxtrot." Given the scarcity of "x" words, clients who buy an X-Yacht typically ask Hammershøy which names are still available. "One of them is Anthrax," he says. "But nobody dares call their boat that."
Anthrax or no anthrax, names shouldn't be so long as to require smaller lettering to make them fit, Hammershøy cautions. He recently named a boat "Quarencia" at his Philadelphia client's direction, despite it being difficult to say and taking up the entire stern of the boat. He's also had clients name boats after themselves, like a man named Uri Graph who called his new yacht "Graph," though he finds it "a bit off-putting" to sail around in a boat with your own name on it. The most typical names, he says, are Latin. "There are 5,000 'Carpe Diem' yachts in the world, or the punny translation, 'Seas the Day.' People don't have a fantasy to call it anything but that."
As for renaming boats, Hammershøy, too, is highly leery of it. "You hear so many stories," he says, his voice growing somber. "Two hundred years ago, we had a famous investor's three-masted 200-foot schooner, 'The Copenhagen,' vanish in the mid-Atlantic with 200 schoolchildren onboard after renaming it eight weeks earlier. They never even found a lifesaving buoy, so things like that make you superstitious."
"I renamed my boat and then 9/11 happened," warns safety3rd in the r/boating subreddit. Anchorholic can commiserate. When he bought his boat, it was named "Sleepy Swede," and before that, "8 Ball." He recited some "lame thing" he found on the internet, "busted a bottle of beer over the bow" and "slapped on" a new name. The very next week, he "destroyed my outdrive and blew a tire off my trailer leaving me stranded on the side of the highway."
That's why, in the end, the McKnights decided not to risk it and stuck with The Dreadnought. "I believe in the 10 dimensions," Craig says, referencing the physics theory that says multiple things are happening at the same time and everything we choose dictates what happens next. "Physicists actually believe these are going on right now in parallel, which means some superstitions have a factual basis. So why not cover our ass when we're out in the middle of the ocean?"
Or anywhere else for that matter, according to cms123, a poster on The Hull Truth boating forum. "I got hit in the head with a can of Budweiser right after I put the [new] lettering on the bow. Who knew the wife wouldn't like 'Sea Cups'?"