James Pimm grew up in a modest farming family in the English county of Kent, and his young self could've never imagined what his legacy would be. A teenaged Pimm departed the hamlet to study theology in Scotland, but a life of religious study didn't lie in his cards. Instead, he landed in bustling London after schooling, intrigued by a career in hospitality. 
That career never came to fruition, either. Some early success as a fishmonger bloomed into an opportunity to open his very own oyster house, allegedly across the street from Buckingham Palace. Legend says that the royal family were fond of the oyster house, as well as the elixir Pimm crafted to accompany his gleaming bivalves: a ruddy liquor tasting of woody herbs, red fruit and spice, balanced by sweet and bitterness in equal parts. 
Made by infusing gin and softening its alcohol content, Pimm's No. 1 was purportedly first served in 1823, spreading across London and beyond as Pimm opened a string of oyster houses in the following decades. These days, it's just as popular as ever in the U.K., where it's commonly served as a classic Pimm's Cup, combining the spirit with lemon soda and a garnish of fruits, cucumber and mint. Famously, it's served en masse at the Wimbledon tennis tournament.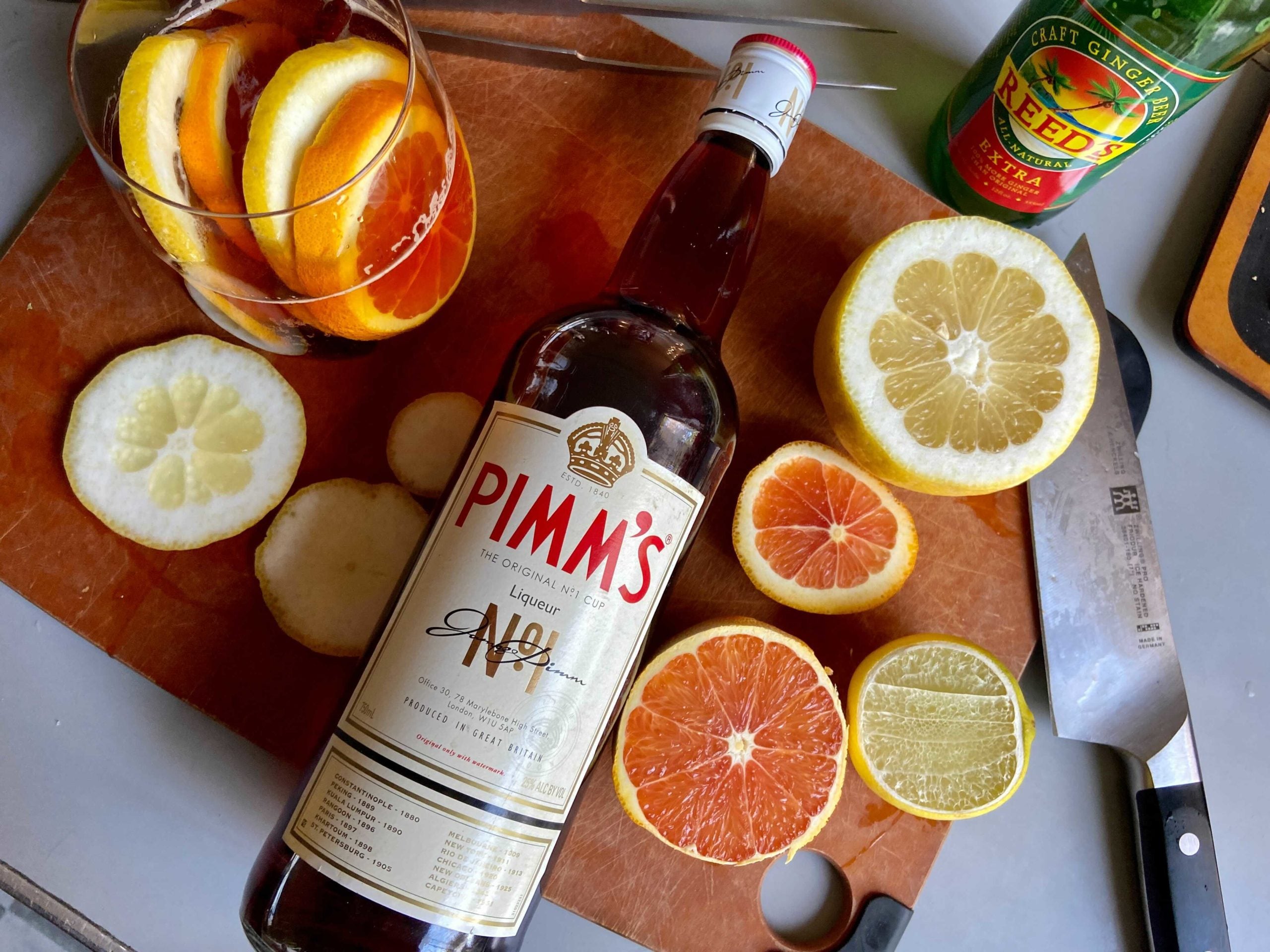 In the U.S., however, odds are asking for a Pimm's Cup at a neighborhood bar will get you a slightly confused look, even if you spot the distinct white-and-red Pimm's label on the shelf. The drink is more common in hipster bars, but overall, not too many people are reaching for Pimm's when they want a casual, delicious cocktail for any time of day. And that's a shame, because few spirits this distinctive are also this versatile. 
Very few people in the world know the actual Pimm's recipe, and the five other official formulations (featuring rye whiskey, vodka and other spirits) have been lost to time. No matter — the No. 1 is all you need in a home bar, given how well it dances with all kinds of mixers. You can use it to add botanical sweetness to a lean drink like a vodka soda, or you can sip it on the rocks as an Aperol-like aperitif. 
My favorite way to drink it is the original Pimm's Cup cocktail. The recipe is dead simple: 
1 part Pimm's No. 1 

3 parts lemon soda (ginger ale is a popular, albeit sweeter, alternative) 

A variety of sliced garnishes, including apple, citrus or pear

A generous sprig of mint or borage 
Everyone loves a refreshing highball with a ton of pretty garnishes, and while this is technically a British summer drink, I'd argue that the caramel sweetness and herbal complexity makes it perfectly suited for winter enjoyment. If you'd rather save it for the coming spring, I also love this Pimm's nightcap — a mug of hot apple juice, spiced with cinnamon and a few gratings of nutmeg, spiked with a few ounces of Pimm's.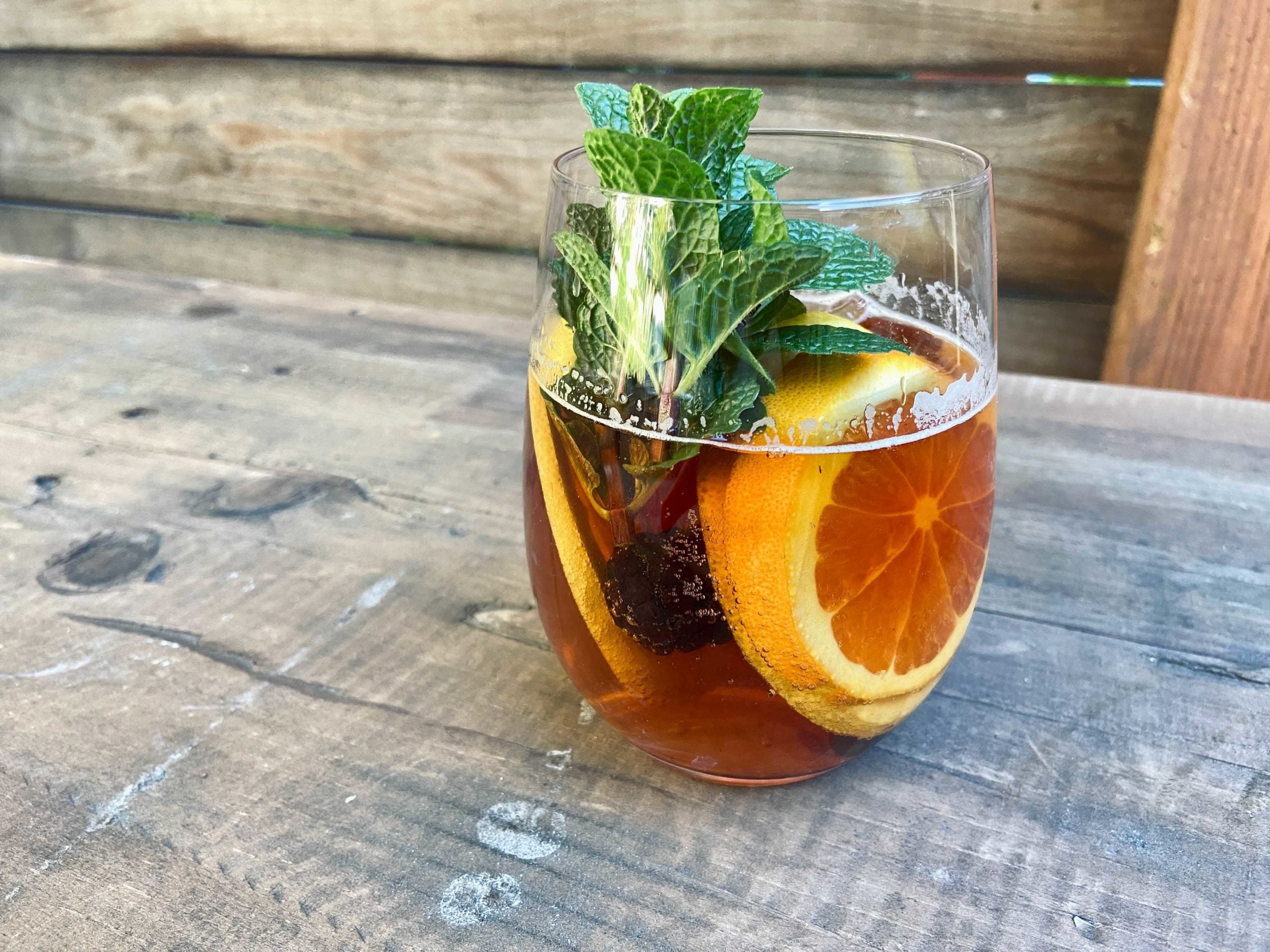 No matter how you drink it, it's time that Americans got around to acknowledging this brilliant British spirit. Mellow in alcohol content but packed with intense flavor, Pimm's No. 1 is a timeless bit of booze that ought to be just as trendy as Aperol is these days. With any luck, there's a dusty bottle waiting on a back shelf of your corner liquor store, waiting for its chance to outshine the bottles on your bar.