Seth Reese never dreamed of designing jerseys for professional sports teams. In fact, the 26-year-old Kentucky native didn't even know what Photoshop was until he'd graduated from college and started a career in accounting. "I've always loved jerseys, though, so once I discovered how to play around with them in Photoshop, I ran with it," he tells me, marveling that within three short years his designs were somehow sitting in front of San Antonio Spurs executives as they contemplated changing the look of their uniforms.
It's safe to say that a lot of fans with varying degrees of graphic design experience find pleasure in redesigning their favorite team's jerseys. On the NBA subreddit, for example, you typically can't get very far without running into a few different fan-submitted jersey redesigns. If anything, it's a good tactic for professional graphic designers to draw eyeballs to their portfolio. 
But again, Reese is an accountant by trade. "It was more of a personal project for me, just something to do for fun," he explains. Still, over the course of the next couple of years, Reese's designs got more and more attention. "One time WorldWideWob [NBA writer Rob Perez] reposted my full NBA redesign project on Twitter and my mentions blew up," he says. "The feedback was incredible. I go back and read all the comments from time to time whenever I need motivation to keep creating." 
That said, quitting his day job to become a full-time graphic designer was a risk he wasn't comfortable taking. He did, however, collate all of his designs into a portfolio since fans were always asking to see more of his work. "Then, about a year ago, a design agency reached out to me concerning the Spurs jerseys I'd posted," Reese says. "They had connections with the Spurs and wanted to team up with me to create three jersey sets to present to them. I totally flipped out."
For his designs, Reese looked to the past, namely a specific warmup jacket from the 1990s that "was simple enough to maintain the Spurs' simplistic branding, but beloved enough to immediately be a fan favorite." He also worked in the team's fiesta color scheme that he'd always liked and centered the trio of designs around iconic Spurs players and eras — the "Foundation Era" led by George Gervin; the "Legends Era" led by Tim Duncan; and the "Modern Era" represented by Kawhi Leonard and DeMar Derozan.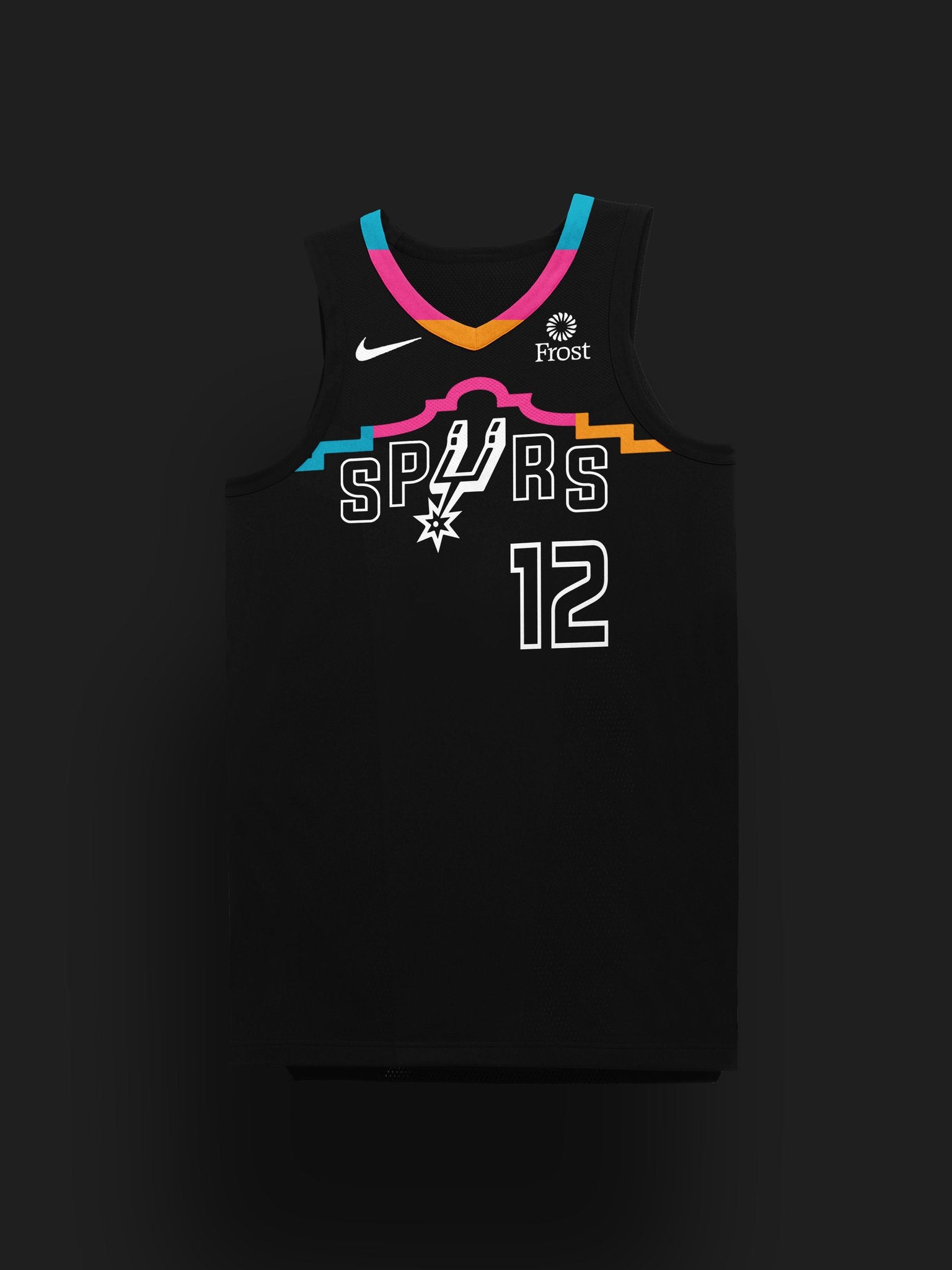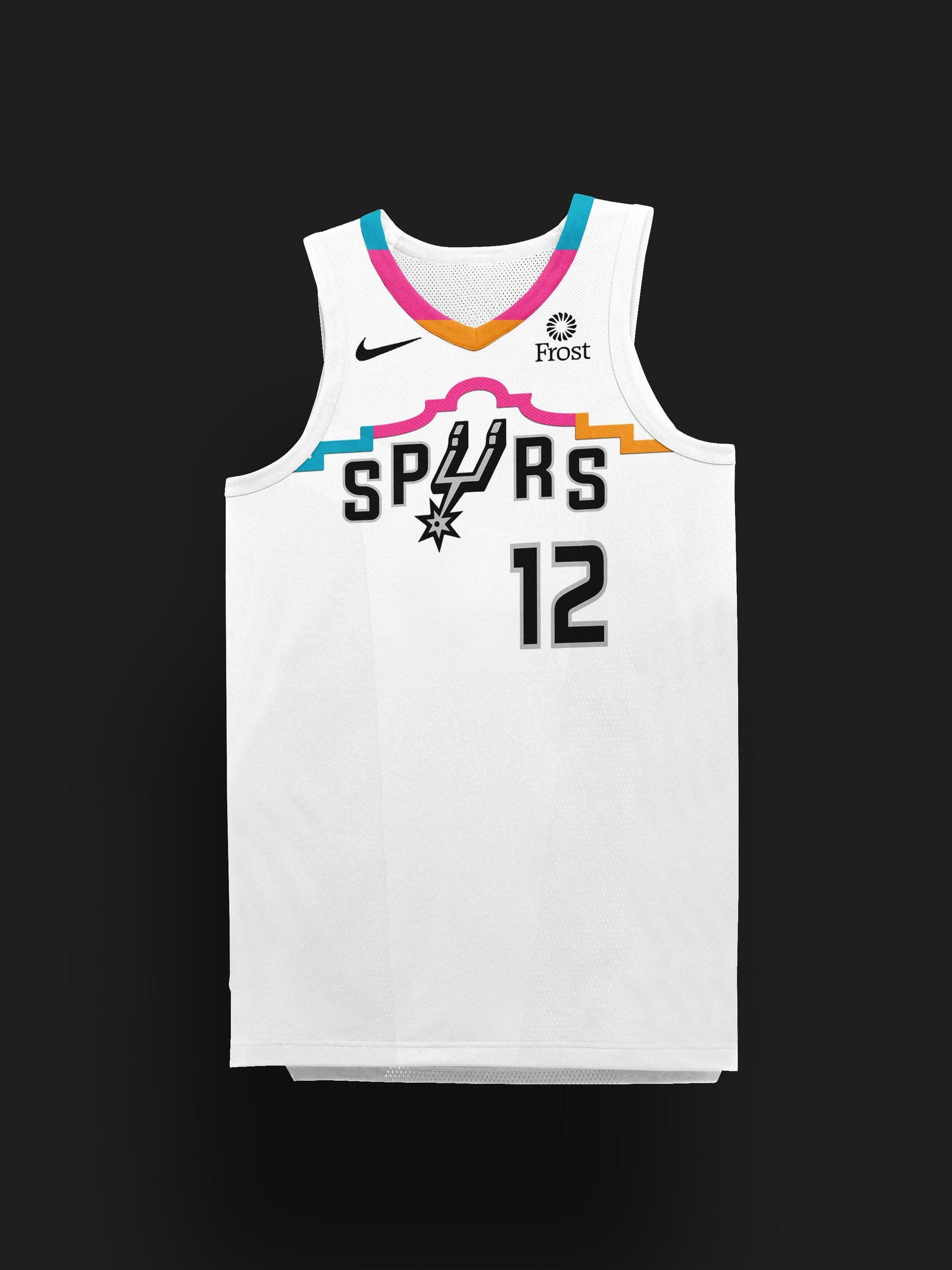 "Once they were presented, I was told that the Spurs appreciated the effort and liked the jerseys, but they weren't interested in a complete rebrand at the time," Reese says. "Which, honestly, didn't shock me, considering they've had the same-ish jerseys for about 20 years." 
When the Spurs eventually did undergo a rebrand, however, sharp-eyed redditors noticed the team's designs were very similar to the ones Reese had posted. But now and then, Reese maintains it was merely a coincidence. "I can't take any credit, just basically copied their 1990s warmups," he responded to his fervent fans on Reddit. "Appreciate the love everyone, though. Makes me feel good about my designs."
All the while, he continued along with his accounting gig — until, that is, the pandemic hit, and Reese found himself unemployed. "After that, I decided I was going to pursue this full-time," he says. "It pushed me to pursue doing design work for a living, which would be mind-blowing."  
"I haven't busted through the doors yet," he adds, "but that's exactly what I'm working toward."