On May 20, The Angry Birds Movie, the highly-anticipated adaptation of that video game all your friends like, will be coming to theaters. Here at MEL, we were going to write a thoughtful, chin-stroking essay about Hollywood's complicated history with video games and why the resulting movies are almost always terrible. But then we decided it'd be more fun to put together a list of five favorite films in which birds are among the central characters. So, sorry, that means no Birdman (there's not really a bird in that) or Legend of the Guardians: The Owls of Ga'Hoole (that movie has lots of birds, but it stinks). We start with the undisputed masterpiece of this fine-feathered genre … and we end with an amazing howler that tries to rip off that masterpiece.
The Birds (1963)
This Alfred Hitchcock classic starts off as a seemingly innocuous meet-cute between Tippi Hedren and Rod Taylor, who fall in love in the charming Northern California community of Bodega Bay while Taylor's ex (Suzanne Pleshette) jealously watches on. But soon, this melodramatic romantic tale transforms into an unsettling nightmare of nature run amok, as the town's birds suddenly start attacking. A parable about nuclear annihilation released a year before Dr. Strangelove, The Birds made the seemingly harmless sounds of birds suddenly feel horrifying. Even scarier, Hitchcock never explains why the animals rain terror upon the humans, leaving the viewer all the more unnerved.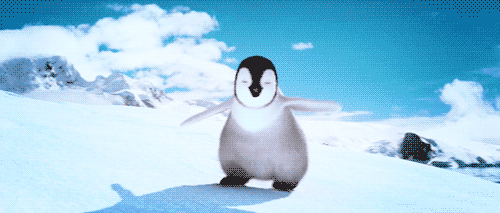 Happy Feet (2006)
In between launching 1979's Mad Max and directing last year's Mad Max: Fury Road, filmmaker George Miller shifted gears radically for this adorable, very emotional animated musical about a young penguin (voiced by Elijah Wood) who's a born tap-dancer. Sure, Happy Feet is yet another sweet coming-of-age tale, but by incorporating the same gonzo visual exuberance he brings to his Mad Max films, Miller creates a penguin universe that can be warm and welcoming or terrifyingly hostile. And even though the jukebox-musical covers of Prince, Steve Miller Band and Queen songs shouldn't work, they do — pretty spectacularly.
Winged Migration (2001)
A visual stunner — and also a pretty good film to see while nursing a hangover — this documentary follows the migratory paths of different birds. Winged Migration is one of those films that reminds you that human beings aren't the only living things on this planet, and what's especially incredible about the movie is how it seems to exist in a world in which there are no people. This poetic film is tranquil, enrapturing, adorable and meditative — you'll feel transported to a realm in which birds rule unchallenged. Returning to reality after immersing in Winged Migration, you may suddenly start to appreciate these creatures' elegant spirit in a whole new way.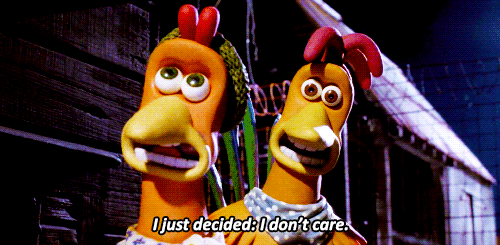 Chicken Run (2000)
Back before Mel Gibson put his anti-Semitic, violent, sexist feelings on record, he could be a charming S.O.B. on screen — never more so than in this delightful animated movie from the same studio that brought us Wallace and Gromit. In Chicken Run, Gibson voices Rocky, a rooster who crash-lands onto a farm in which chickens are being held captive. Thus sets into motion a prison-break film heavily indebted to classics like The Great Escape, and co-director Nick Park (the mastermind behind Wallace and Gromit) keeps the proceedings zipping along at a wry, clever clip.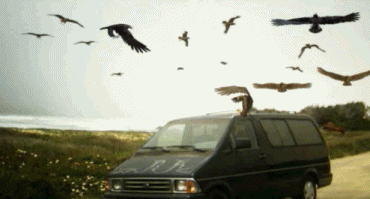 Birdemic: Shock and Terror (2010)
In elite company with other so-bad-they're-good blunders like The Room, Birdemic liberally steals from The Birds — not just the central plot but also the setup of new lovers (Alan Bagh and Whitney Moore) discovering that their seemingly happy lives are about to be ruined by some pissed-off fowl. Written and directed by newcomer James Nguyen, this campy horror flick boasts terrible effects and atrocious acting. Plus, you don't have to worry if any of the birds were harmed during the film: They all appear to have been CGIed into the frame. The Sharknado franchise is unthinkable without Birdemic, which inspired a cult following and a 2013 sequel, Birdemic 2: The Resurrection.
Stream Birdemic: Shock and Terror here.
Tim Grierson is one-half of The New Republic's film column Grierson and Leitch. He is also a frequent contributor to Rolling Stone and Vulture as well as the author of six books, including a biography of Public Enemy.