The afternoon sun casts a lemonade-yellow glow on Maitland Ward as she clomps her way through the trees behind the Hollywood Heritage Museum. Wearing a black trench coat, UGGs and denim shorts, the 39-year-old actress wanders north for 10 minutes before arriving at a secluded area.
Then, without so much as a glance to see if anyone is around her, Ward unbuttons her shorts and pulls them off. Tossing them onto a park bench, she's completely nude but for the trench coat and a pair of low-cut black lace underwear. Ward's photographer, David Edwards—a short, bespectacled man dressed head-to-toe in black—directs her to the top of a hill. "Okay, you're out enjoying, like, this cool autumn," he says, hoisting the camera up to his eye, "'cause that's what it is."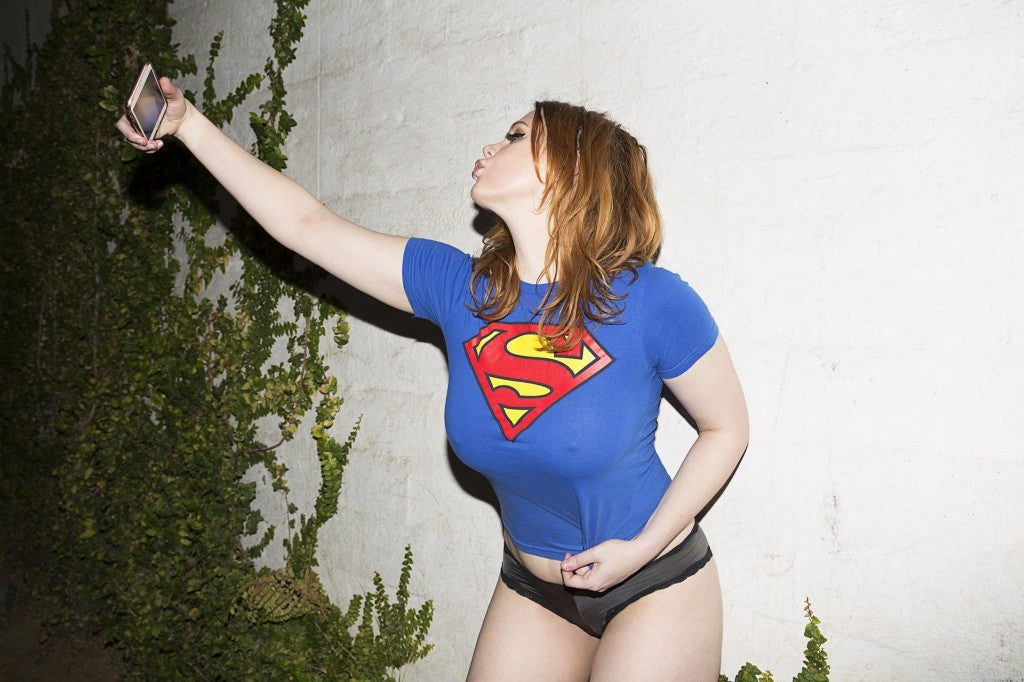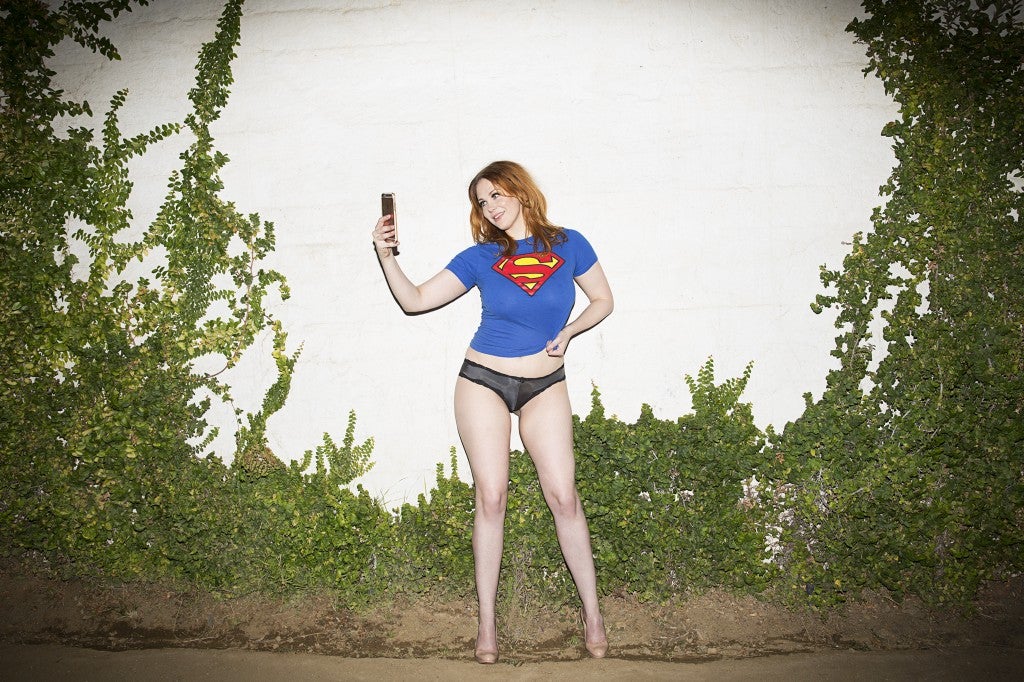 Ward laughs, looking up at the blistering L.A. sun and registering the irony (the temperature currently stands at 92 degrees); she then pulls her lapel back to expose her right breast. Expertly positioning her ample curves, she flashes Edwards a smile that fluctuates from seductive to little-kid charming. "I want this to feel like it's a Sears catalogue," she deadpans. "Like, 'You can get this at Kohl's!'"
When the photos are posted the next day to the subReddit devoted to Ward, commenter henweb asks, "Who does she do these shoots for? Does she have a members website I don't know about??"
"Well, she makes them for you and me," DrGrimby responds.
While decidedly self-involved, DrGrimby isn't entirely wrong. Ward has been posting naked or nearly naked pictures of herself on Snapchat and Instagram several times a week since mid-2013. In some, she wears costumes; in others, just lingerie or barely there bikinis. On Instagram, Ward covers her nipples by the smallest margin possible; on Snapchat, she lets them free. She makes no money from the photos directly or from any kind of influencer-based product placement. "I could definitely do that, but I feel kind of disingenuous about it," she explains. Instead, she does it to push boundaries, to have fun and to show different sides of herself. "I want to be happy, and I want to make my followers happy," she continues. "It's a win-win situation."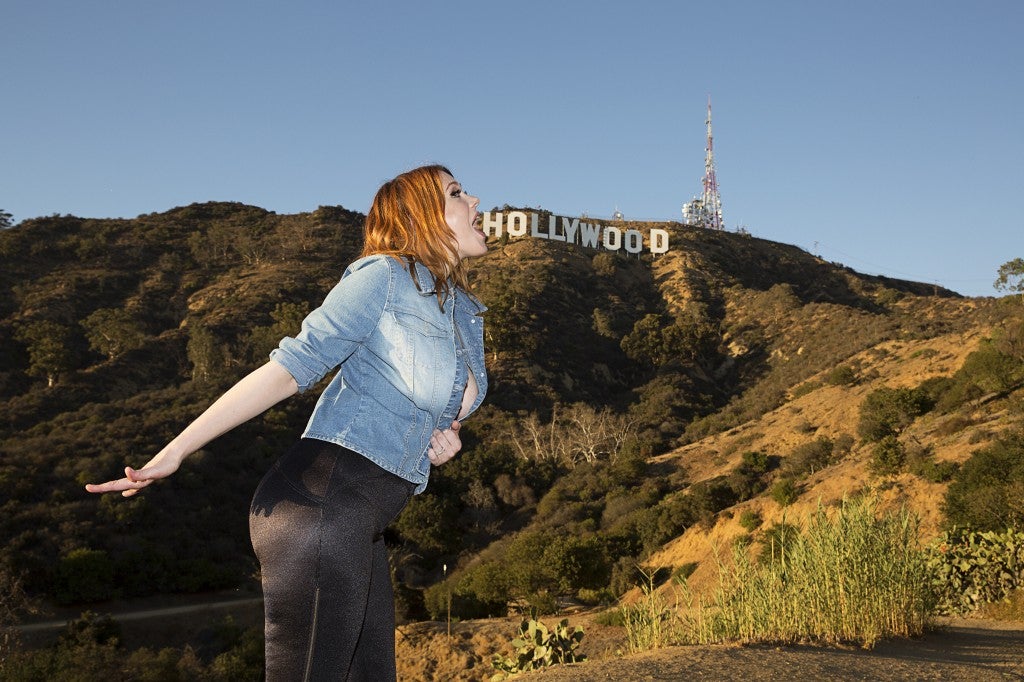 In part because of her frequent nipple flashes — and in part because she ignited a generation of male libidos 20 years ago as the preternaturally wise Rachel McGuire on the '90s sitcom Boy Meets World — the dude blogs (e.g., Egotastic) and tabloids (e.g., In Touch Weekly) track Ward's every unclothed move. "And here goes Maitland Ward with a sweet Snapchat shoutout to all her gentleman ogler admirers," reads one Egotastic post from December 2015. "Well done, Maitland. Do you see how much happiness you can bring to the world and the loins of men with such a simple but seismic offering? Clang the gong, an angel just ascended."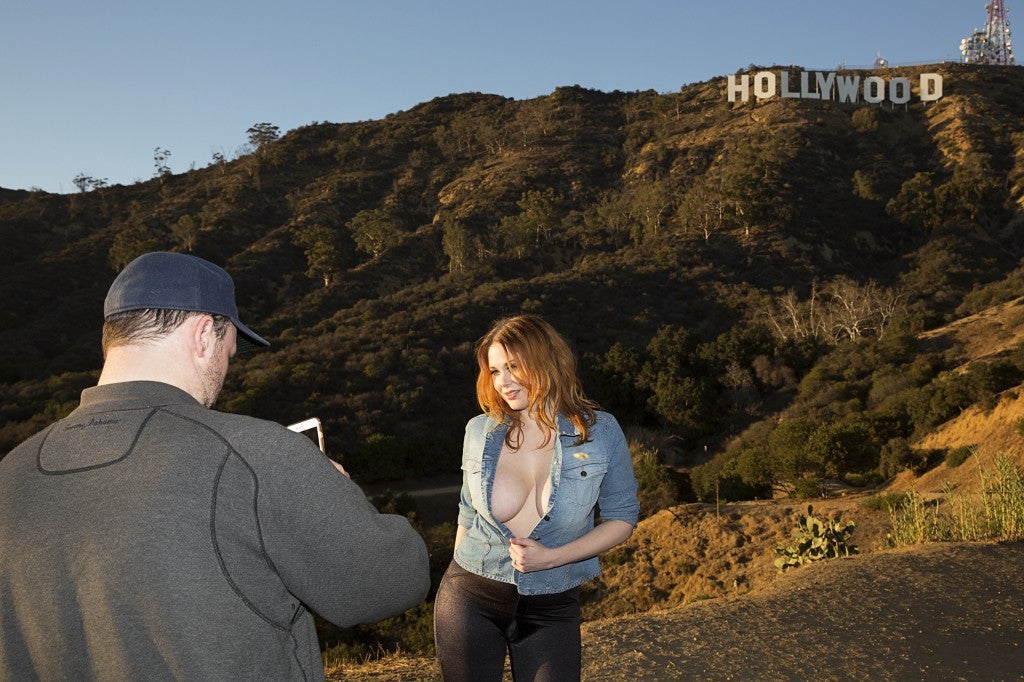 Ward's newfound status as a sex symbol comes at an unlikely time in her life. For ten years before she came back into the public eye, she had all but disappeared from in front of the camera. Plus, she's now 39 — and while the Sofia Vergaras of the world have shown that age has little to do with sex appeal, Ward is still a good two decades older than Kylie Jenner, Ariel Winter, Bella Thorne and the other women who typically inflame the dude blogs with their social media photos.
She, of course, couldn't care less. "You don't have to be 22 to be sexy," she explains. "I think that's empowering for women. Honestly, there should be more sexy not-20-year-olds because there are lots of people who like that."

Ward began her acting career in 1994 as Jessica Forrester on the daytime soap The Bold and the Beautiful, the second show for which she ever auditioned. "My first audition was for Saved by the Bell; I didn't get it," she says.
Four years later, she was cast on Boy Meets World. The lightheartedness of a sitcom was jarring after the absurdist melodrama of The Bold and the Beautiful. "I mean, I was in a diabetic coma, and [my boyfriend] was supposed to be having sex with my mother," she says of her soap role. Boy Meets World was a welcome change: "I really love comedy. When I was a little kid, my favorite show was Three's Company. I didn't understand the innuendos, but I loved John Ritter and his physical comedy."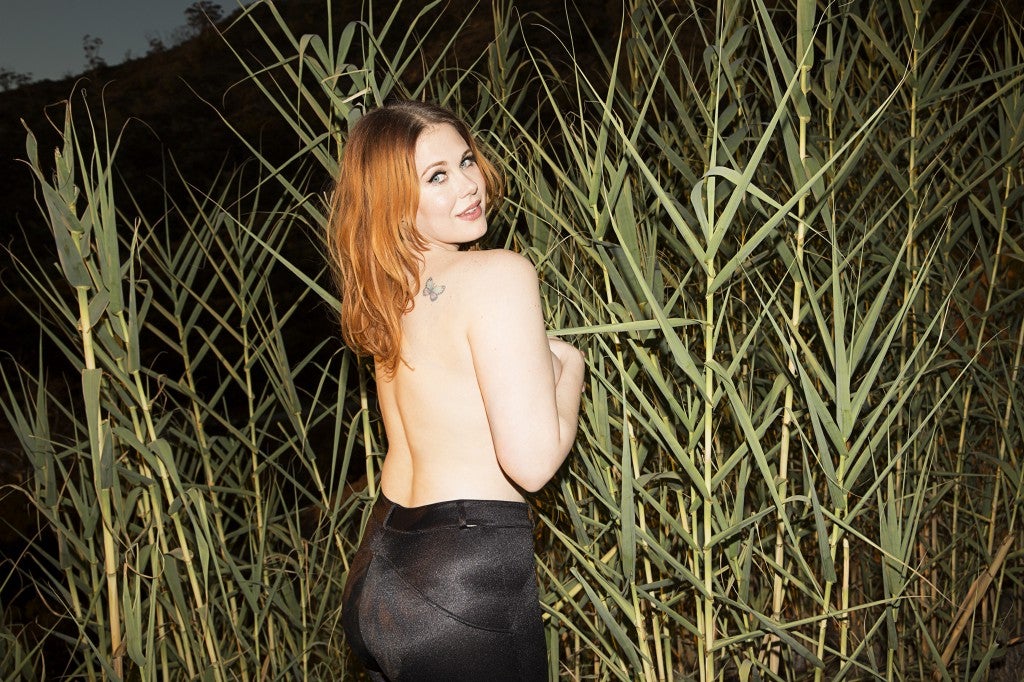 As the oft-objectified hot girl on Boy Meets World, Rachel McGuire became responsible for repeatedly dropping anti-sexist truth bombs. It was the late-1990s, after all; third-wave feminism and Courtney Love and riot grrls had made their way into the mainstream, and while the phrase "slut-shaming" hadn't yet become part of the public vernacular, the idea behind it was starting to take shape.
For instance, in the Season 7 episode "You Light Up My Union," Rachel discovers that the boys — Cory (Ben Savage) and Shawn (Rider Strong) — have been going through her underwear drawer. Cory's girlfriend — the famous Topanga (Danielle Fishel) — is placated by their apologies, imploring a still-pissed off Rachel to "look at how cute they are when they're guilty."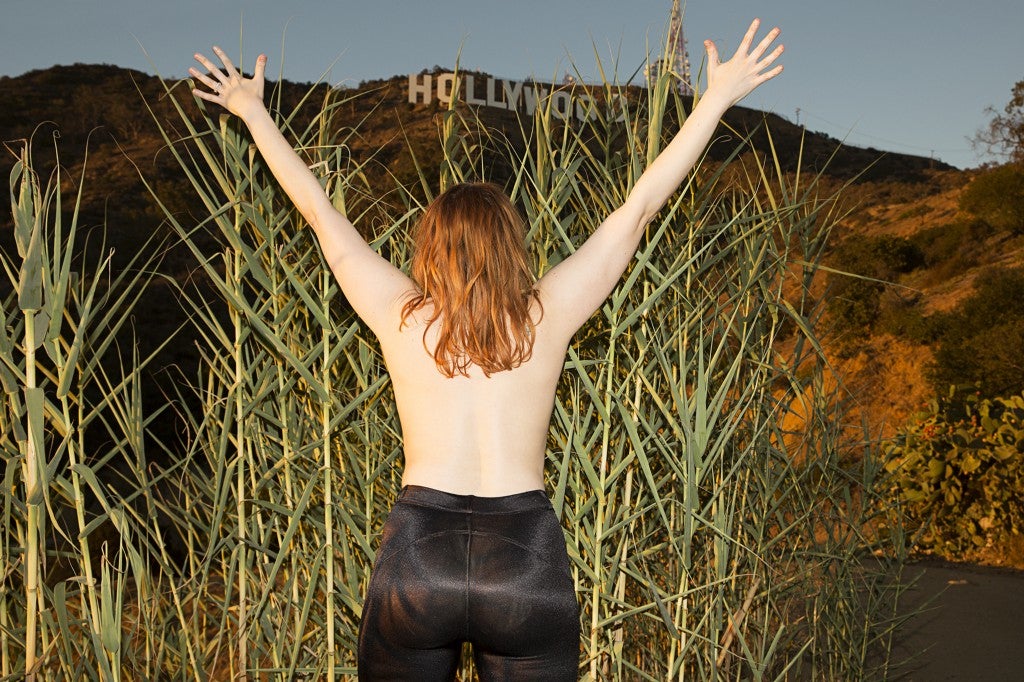 But Rachel isn't so easily placated. In the next scene, she emerges from her bedroom dressed only in a purple camisole and matching short-shorts. When the boys take notice, Topanga flies into a jealous rage. Rachel then delivers this message: "Oh, so it's cute for them to look at my underwear, as long as I'm not wearing it?"
"The show didn't talk down to the audience," Ward says. "Adults wrote it, but it was still through the kids' eyes. I think that's why people responded to it."
After Boy Meets World ended in 2000, Ward appeared in the Wayans brothers movie White Chicks (2004) and filmed a handful of pilots — none of which were picked up. Then, in 2006, Ward got married, and she and her new husband, financier John Baxter, decided to move to New York City. "We just wanted to do it once in our lives, while we were young enough," she says. While there, Ward explored other passions: She studied creative writing and screenwriting at NYU and performed off-Broadway. When the couple returned to L.A. two years later, she continued her graduate work at UCLA, developing two screenplays — one about a doomed suicide mission and another about a shattered, fame-obsessed former soap star.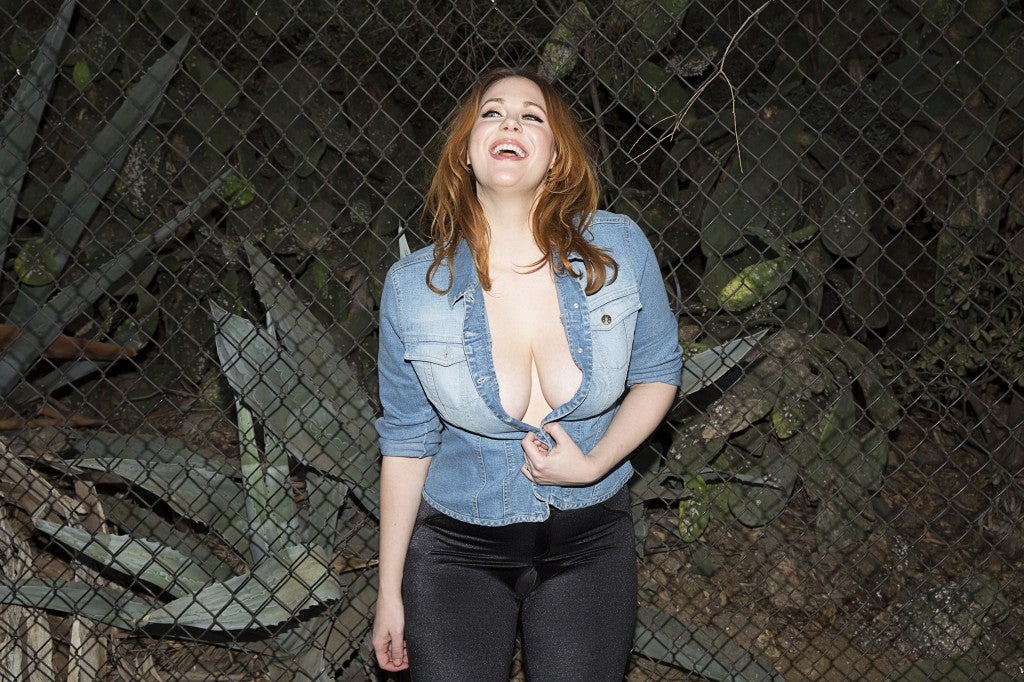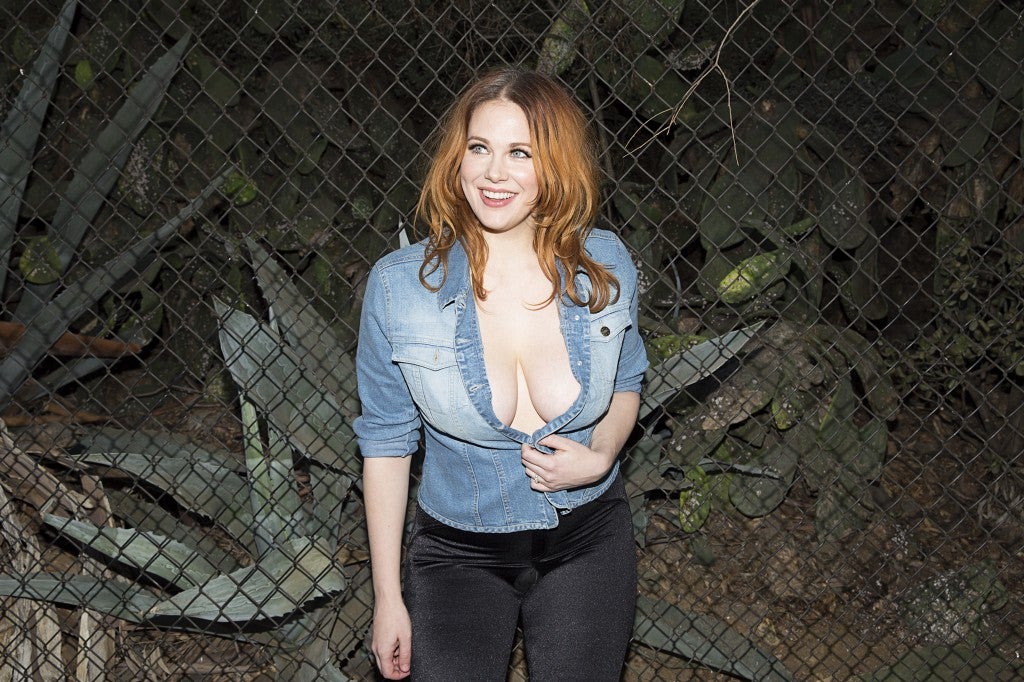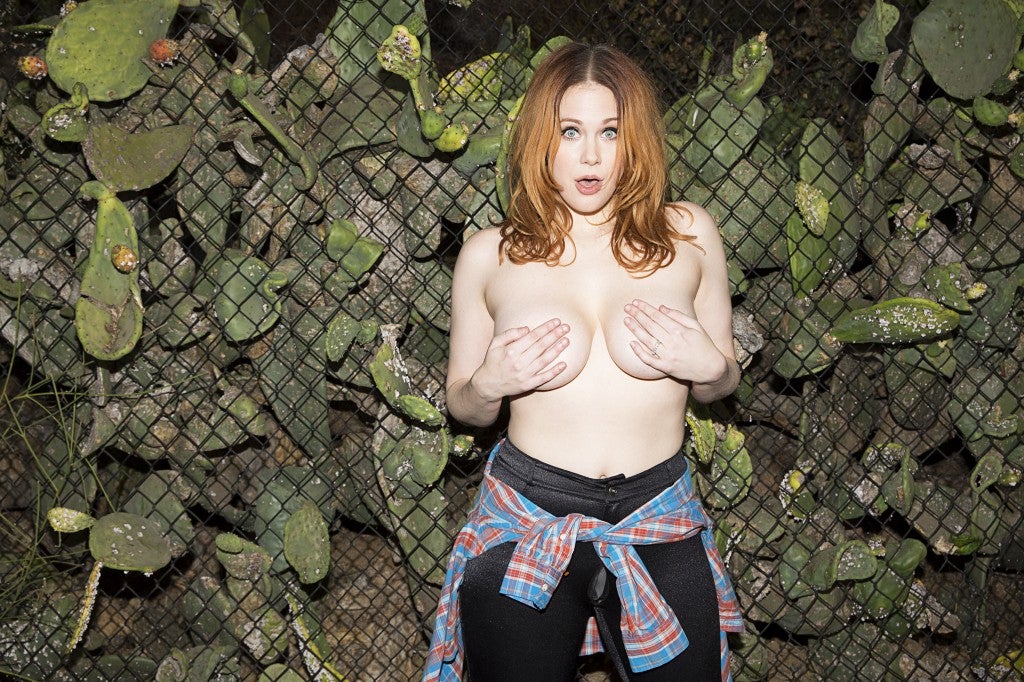 Ward's first viral moment was a fluke. In 2013, she appeared alongside the other Boy Meets World cast members for a reunion at the ATX Television Festival in Houston. While there, she posted some photos of herself and her old costars on Instagram. The pictures were pretty standard — posed pictures with Ben Savage and Matthew Lawrence, a smiling Ward and Savage from the airport after they narrowly avoided missing their flight. But they were picked up by everyone from E! Online to MTV to The Huffington Post. "It was interesting to see how much interest there was," says Ward. "That was my first taste of what social media could do."
Her next taste was roughly a year later. After attending a few Comic-Cons for fun — "I like the whole environment," she says — she ran into a photographer at a Meltdown Comics event in L.A. He'd recently come into possession of an authentic Slave Leia costume and suggested they do a "Fourth be With You" shoot together.
The photos first appeared on her Instagram on May 4, 2014. Within days, dude bloggers (and regular bloggers) were latching onto them for dear life. Next came the repeat performances. At San Diego Comic-Con in September, Ward again made waves for her costume as Jessica 6 from Logan's Run; in Long Beach a few weeks after that, she popped up in photos as a very sexy Red Sonja.
Suddenly, Ward was known as much for her online presence and cosplay appearances as her acting career. "It started out with Boy Meets World fans," she says. "Now I have so many comic fans and people who just known me from social media, which is weird."
Ward says the cosplay isn't just for show; she's geek in real life as well. By the time she was three years old, she says, she was making her neighbors re-enact Star Wars with her. "I was Princess Leia, of course," she says. "My dog, my springer spaniel, was Chewy."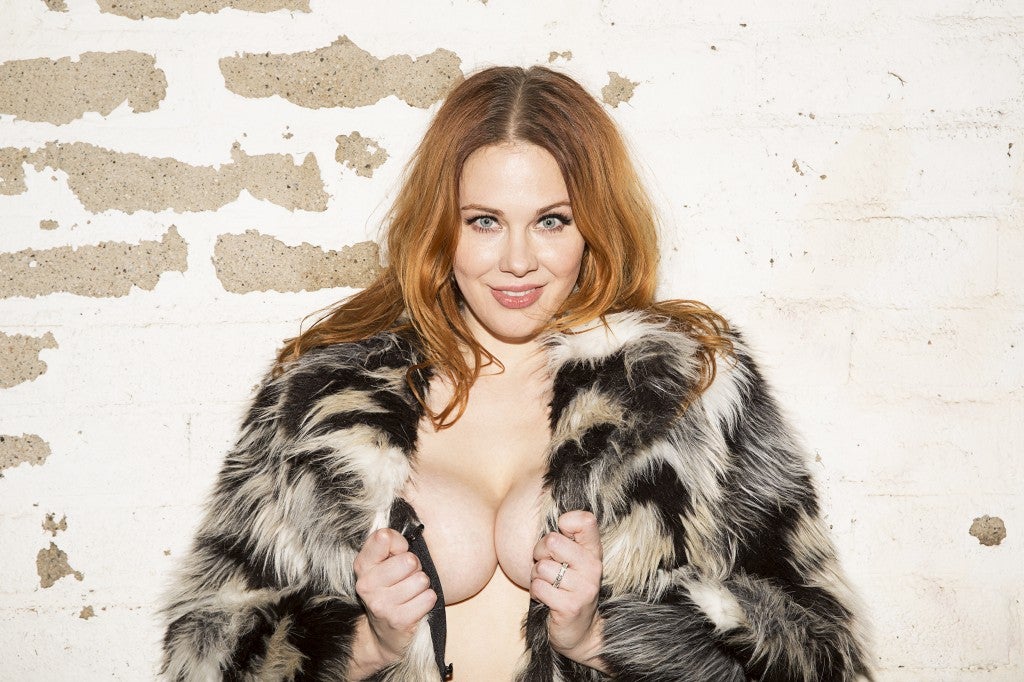 "I used to play video games, too," she adds. "My first love was Mario, my dad and I had brutal competitions. He never got beyond Mario, so I was on my own after that." She then launches into a list of B-side PlayStation offerings so obscure as to confound even her 1990s peers: Ratchet & Clank. Sly Cooper. Crash Bandicoot.
"See?" she says. "I was a bona fide nerd."

Ward's nipples remained hidden on her feeds until April 2015. That's when she released a photo shoot of herself being body painted by the artist Luciano Paesani for an L.A.-based exhibition called "Living Art." The exposure of that extra bit of flesh (and all the naked flesh that followed) sent her followers into a frenzy. Many of the comments were positive; her feed is continuously filled with proclamations of undying love and heart-eye emojis.
But not unsurprisingly, others saw her nudity as some sort of moral failing. "You're such a pretty girl," wrote one Instagram commenter. "You really don't need to bare all to be noticed…"
"There's a certain element of, 'Oh, you're such a whore,'" says Ward. "It's ridiculous. Some people are just so uptight."
Certain websites also got snarky with her; by 2015, E! News — which had happily used Ward's revealing outfits as clickbait just the year before — posted a story about her Comic-Con costume with the headline, "Courtney Stodden and Maitland Ward Compete for Most Revealing (and Ridiculous) Comic-Con Body Paint Outfit." "When the weekend festivities first began," the post breathlessly read, "Ward opted for a classic and perfectly reasonable 'Ginger Woman' costume based on Wonder Woman. But once the sun went down, the 38-year-old went braless when she attended Comic-Con's Crave Escape party."
Meanwhile, Instagram, under its prohibitive nudity clauses, started taking down some of her photos — including a number of photos where she was, for all intents and purposes, fully clothed. As a form of protest, in April, Ward posted a picture of herself covered only by an inch of towel over her right breast, and her fingertips on her left. And as if reaching back and channeling her inner Rachel McGuire, she captioned it: "With so much body shaming towards women and criticism over sexy shots, I think women should be able to express themselves however they want and the haters should go take a cold shower. #getoverit #iamafeminist #boobsnotbombs"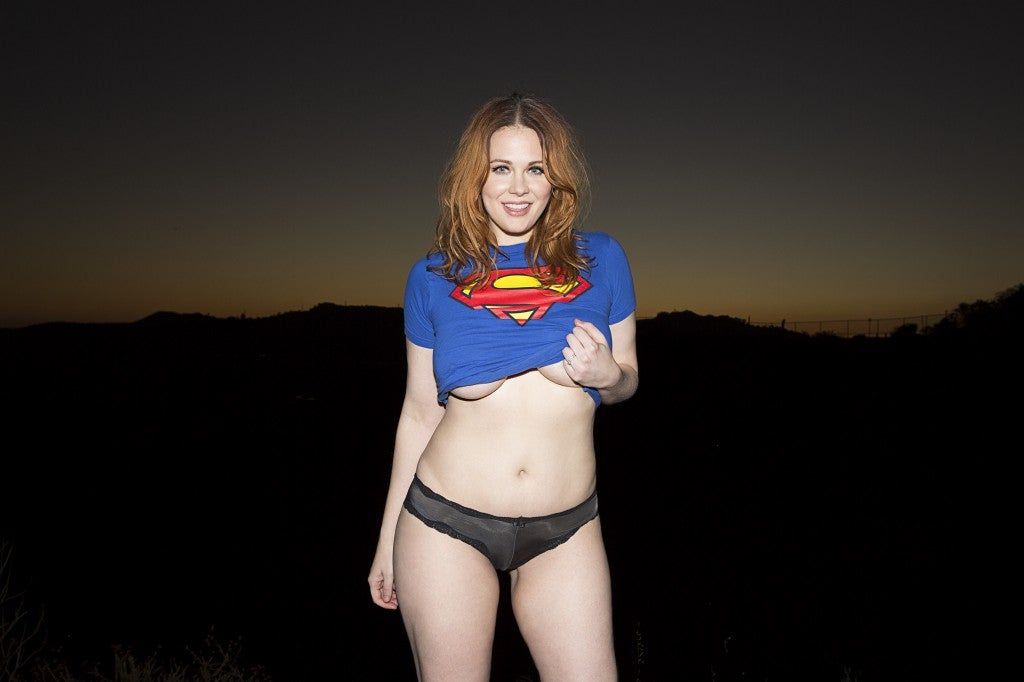 "They get me wanting to do more," she says of her detractors. "It's like when they take down my pictures; I'm amping it up. I like to get the haters a little revved up. There's so much bad stuff going on in the world — are we really that concerned that someone has seen a nipple?"

Back at the Hollywood Heritage Museum, Ward leans against a tree whose leaves make for a good-enough replica of autumn in New England. She's amused by the fall concept — which she and Edwards, the photographer, came up with together — and all its attendant silliness: trying to make it look like she's in Pilgrim country; wearing a trench coat and a scarf the color of bougainvillea when the temperature is pushing 100 degrees; the hokeyness of doing a fall-themed photoshoot in the first place.
"I should have gotten a pumpkin spice latte," she jokes.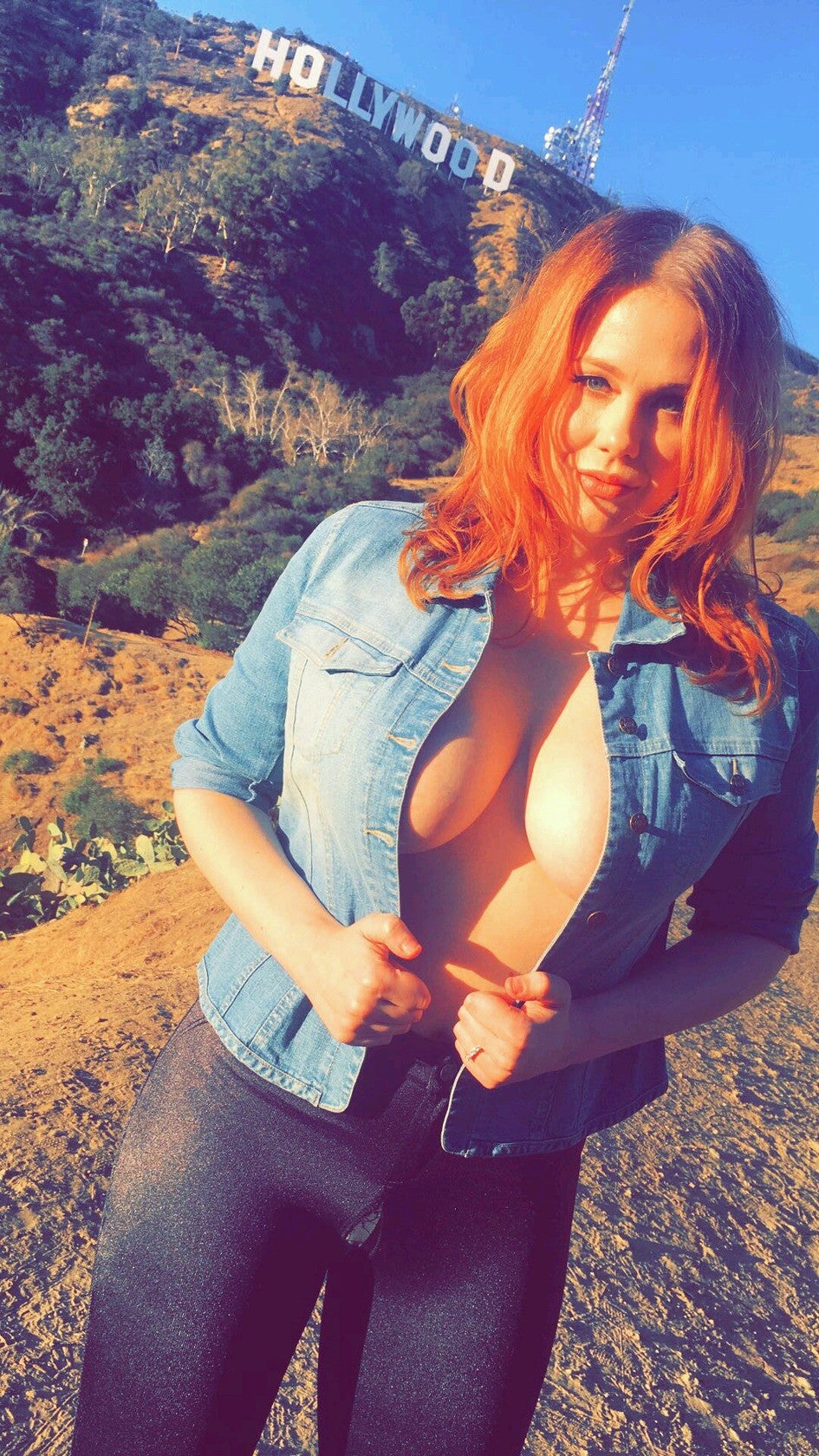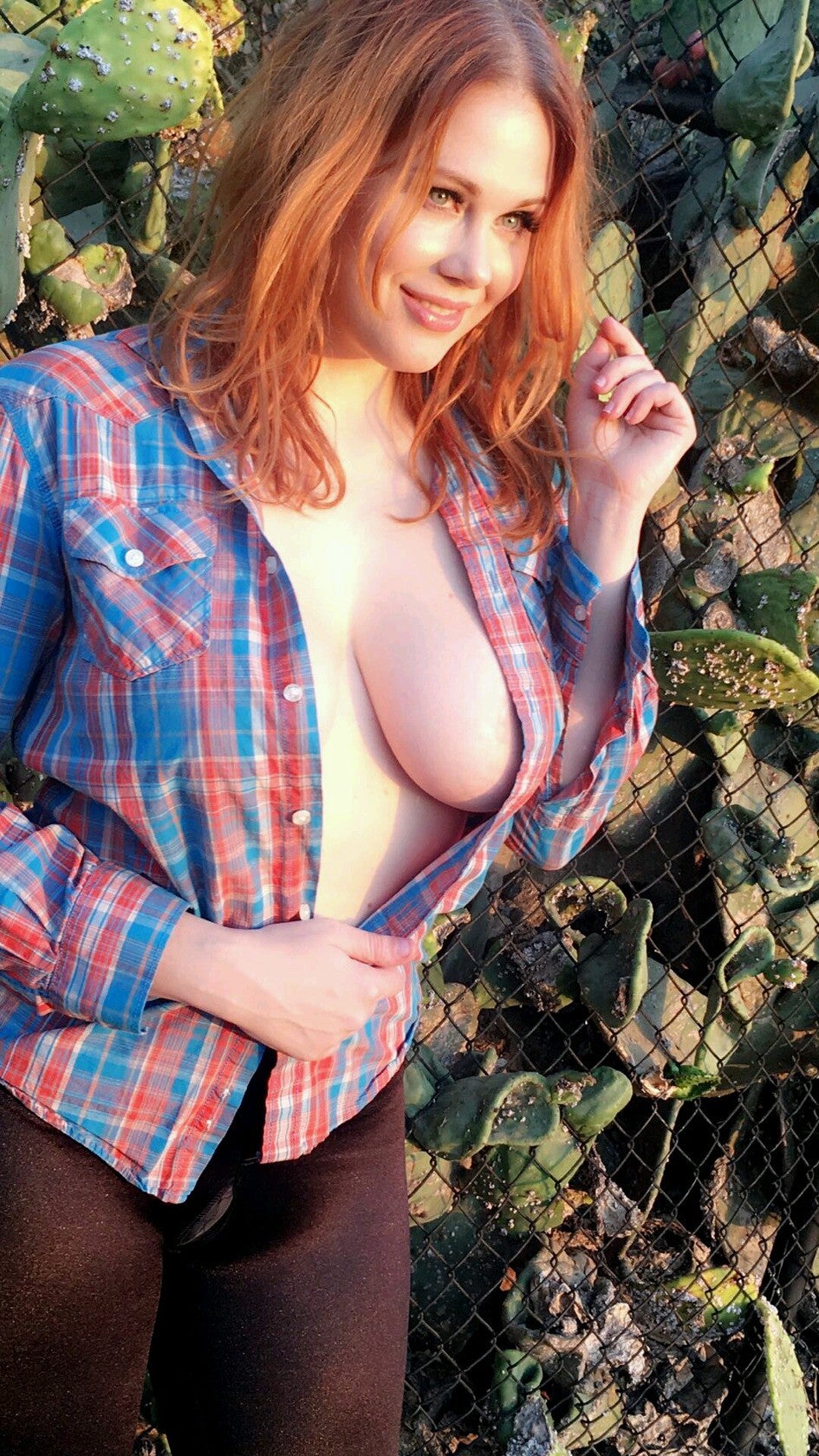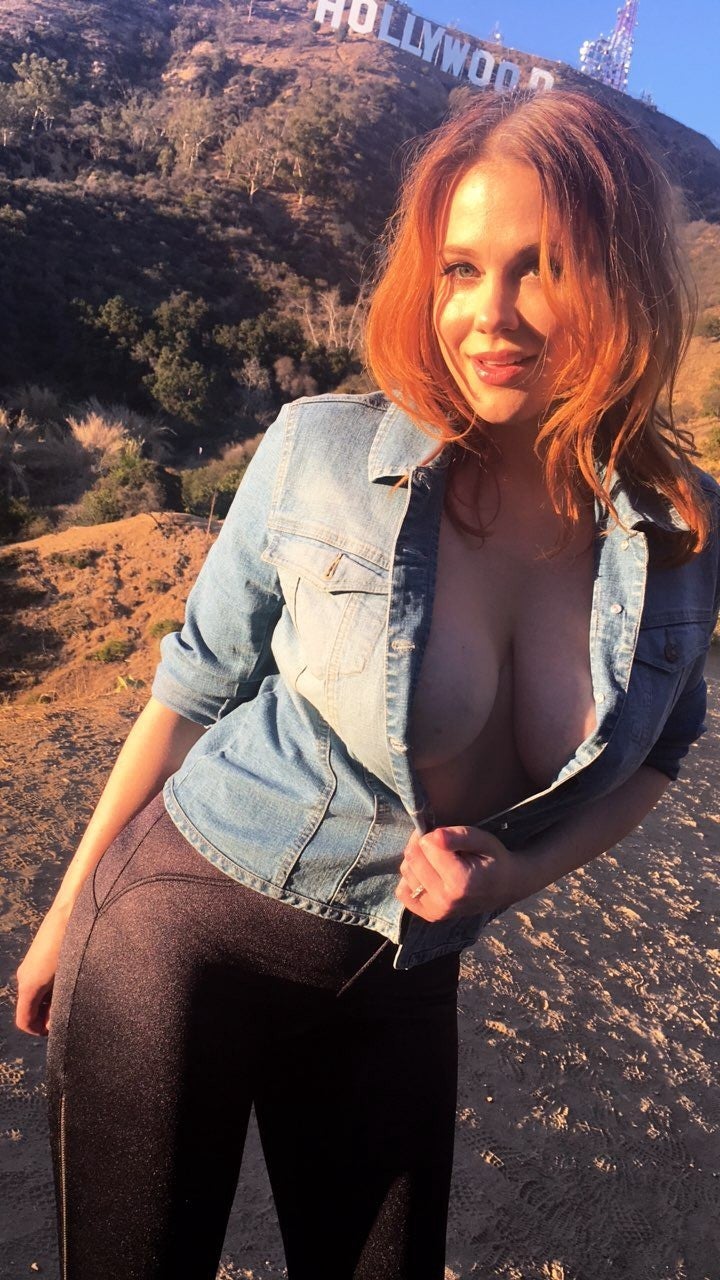 Ward stops smiling as the shutter starts to click. She extends her naked leg several inches forward, bending her knee and looking up into the camera with her wide blue eyes. Edwards then asks Ward to walk towards him. The sunlight catches her red hair, and her breasts pop in and out of her coat as she extends her arms out to her sides, Sound of Music style.
"I'm like Martha Stewart," she says, grinning. "Just celebrating fall."