Unbeknownst to Lorde, our trust issues are why I'm in therapy. For years, I've been wary of the pop star's many, repeated announcements of new music. But now I have reason to be hopeful. I'm finally seeing the (green) light at the end of the tunnel. I believe that the great Kiwi musician Ella Yelich-O'Connor may finally drop new music this year.
Why? Lorde's secret Instagram account for reviewing onion rings, @onionringsworldwide, is back.
Sure, there are other important events to consider. Lorde's trusted producer Jack Antonoff recently finished work on two albums for Taylor Swift, feasibly allowing him to finish out his duty to Lorde's new record. (Lorde, if Antonoff isn't giving you the studio time you need, DM me. We'll unionize against him.) She's also doing press again, interviewing comic Cazzie David for Interview and releasing a photo book in February about a trip to Antarctica that inspired the forthcoming unknown album's title. You could say she's in her Happy Feet era.
But the biggest sign of the pop star's foretold comeback is that she's reclaiming her royal title as the onion ring queen of Auckland. Let's dive in.
In 2017, during Lorde's promo for her second album, Melodrama, Jimmy Fallon chose violence and outed Lorde's secret Instagram account @onionringsworldwide. Defending her love for crunchy vegetable tempura (which no one should ever have to), Lorde explained, "It was a funny thing with my friends on the tour, and this is a good pastime." But the damage was done; Lorde soon stopped posting to the account. (Fallon ruining a good thing? What a liability. Sorry.)
It seems Lorde has processed her onion ring trauma. For the first time in three years, she quietly reactivated @onionringsworldwide and reviewed several New Zealand onion rings over the weekend. Like a perfectly crisp battered veggie, we've come full circle.
But what can the new onion catalog actually tell us about the long-awaited third album, you ask? And doesn't this writer have something better to do than faux-decipher photos of onion rings? No, and I resent you for wondering. For the past three years, Lorde stans have grown starved for new music. We survived high school angst with Pure Heroine and early adulthood with Melodrama. Now we're waiting for a third album to understand our sobering mid-twenties in a convoluted, unprecedented culture.
Put simply, fans needed a bittersweet bite into the life of Lorde. If that means I have to learn everything there is to know about golden-crusted, deep-fried onion, then I will.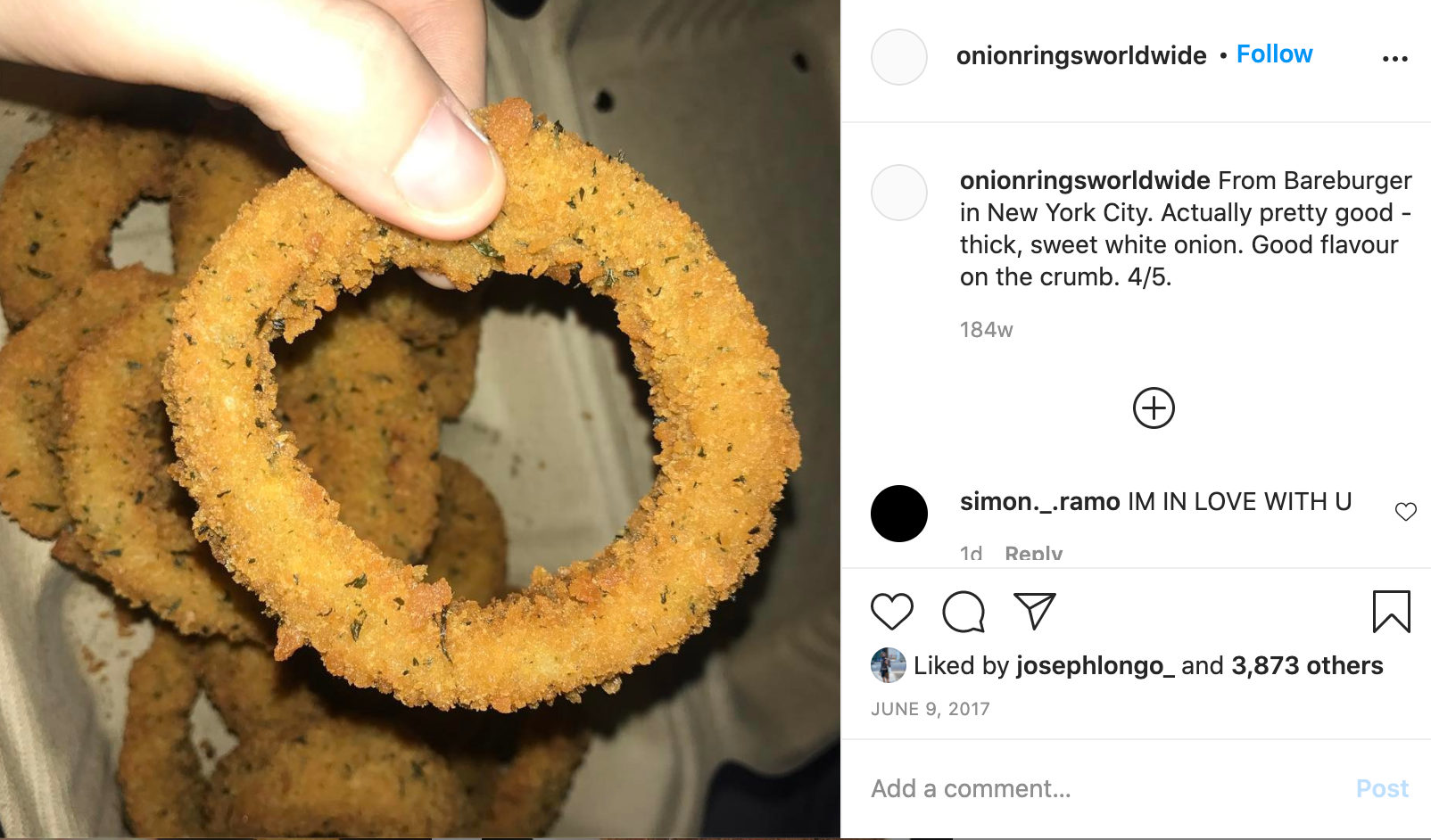 On that episode of Late Night With Jimmy Fallon, Lorde outlined her two-part criteria for the perfect onion ring. "A batter works better than a crumb," she said. Secondly, all good onion rings have "acidity. It's incredible." Her standard hasn't wavered, as evidenced by her new review of the Crusty Crab onion ring in Russell, New Zealand. Offering a rating of 3.5 out of 5 stars, Lorde writes, "Really good ring, sort of a reconstituted onion pulp situation but it conjured a Proustian nostalgia for days past." Lorde is longing for a return to her childhood, just like I am when I drink canned wine to send myself straight back to her 2014 Lollapalooza set.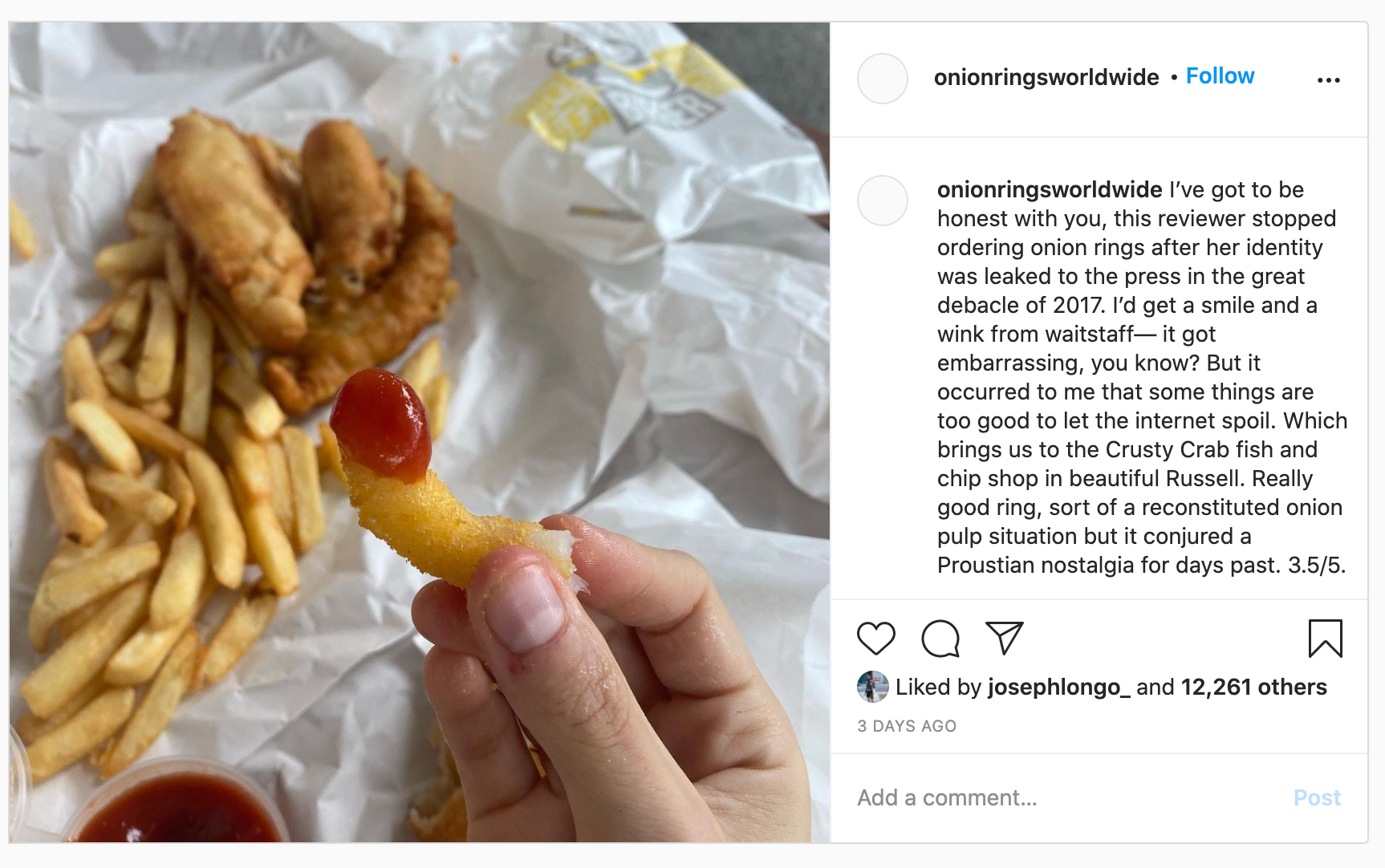 These traits — restored batter and acidity — also describe her music. While announcing her forthcoming photo book Going South last month in a newsletter (no, not on Substack), Lorde recounted a revelation while returning home from a prolonged sleep with the penguins. "In the plane coming down to land, I had this very intense bolt-of-lightning thought, which in all its eloquence was literally 'DON'T MAKE SHIT RECORDS,' lol," she wrote. Lorde doesn't leave a trail of incongruent singles before a release; she drops concept albums. Even if the record, sonically, is Melodrama 2.0: Anguish in Antarctica, I will stream.
Lorde also stopped at John Dory's Takeaways in Auckland, where she had a "humble, honest" onion ring. "Did I miss the crunch of a true battered ring biting into this? Perhaps. But it was perfectly seasoned, and brought joy," she said. Lorde, who turned 24 last month, is settling into herself. Melodrama, which chronicled an extended night out, focused on the unbridled restlessness and mania that comes with the sudden freedom of adulthood. Three years and many parties later, Lorde — as this review tells us — may be entering a period of self-resolution. A time to be "humble" and "honest."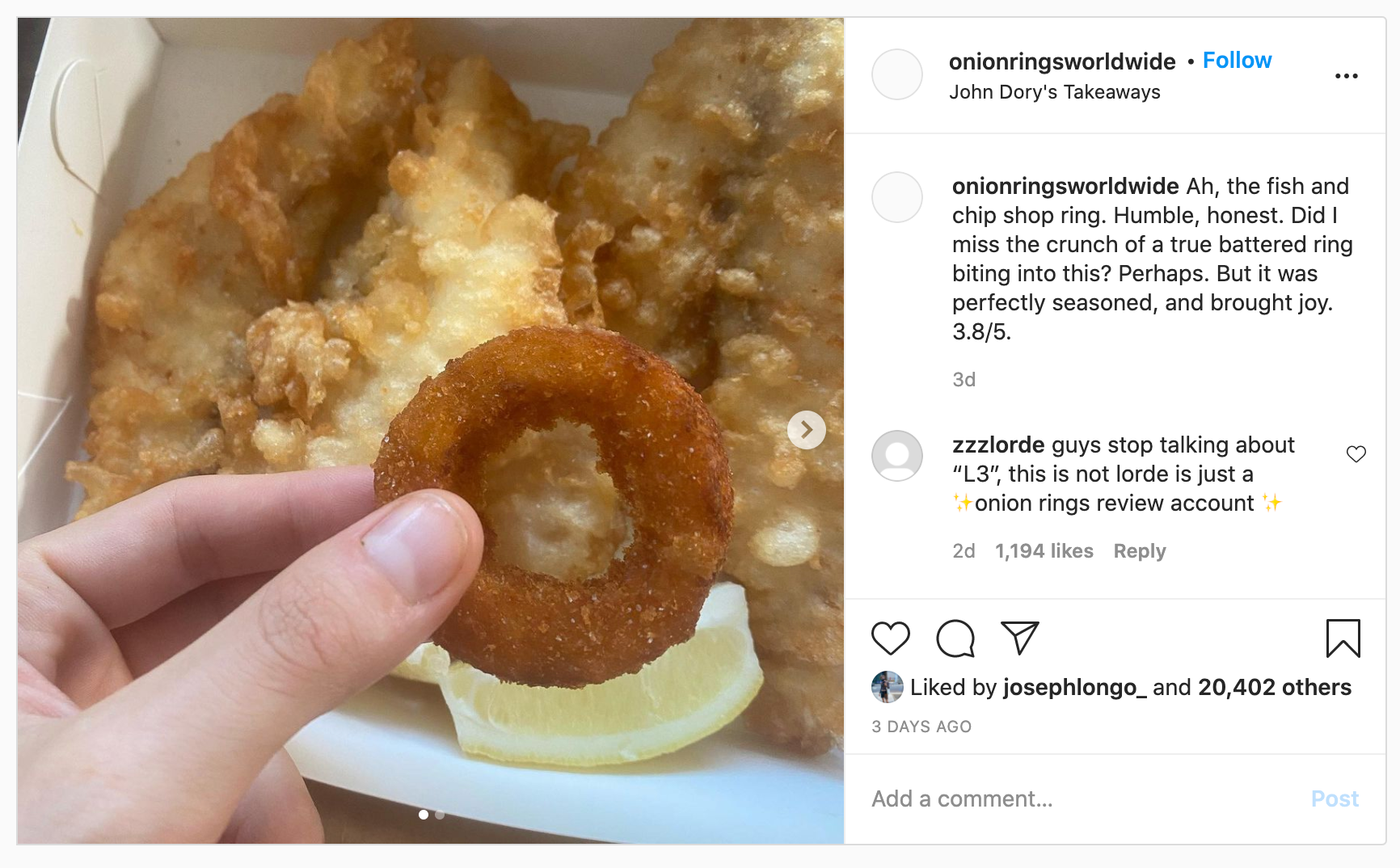 Perhaps the onion ring that reignited her passion for public reviews can tell us the most about where her headspace is these days. Lorde gave her second-ever 4.5 rating to Fergburger in Queenstown. "Great crunch, full distinct rings. So good I forgot to take a pic until the end," Lorde wrote, accompanying her review with a picture of her empty, grease-stained to-go box.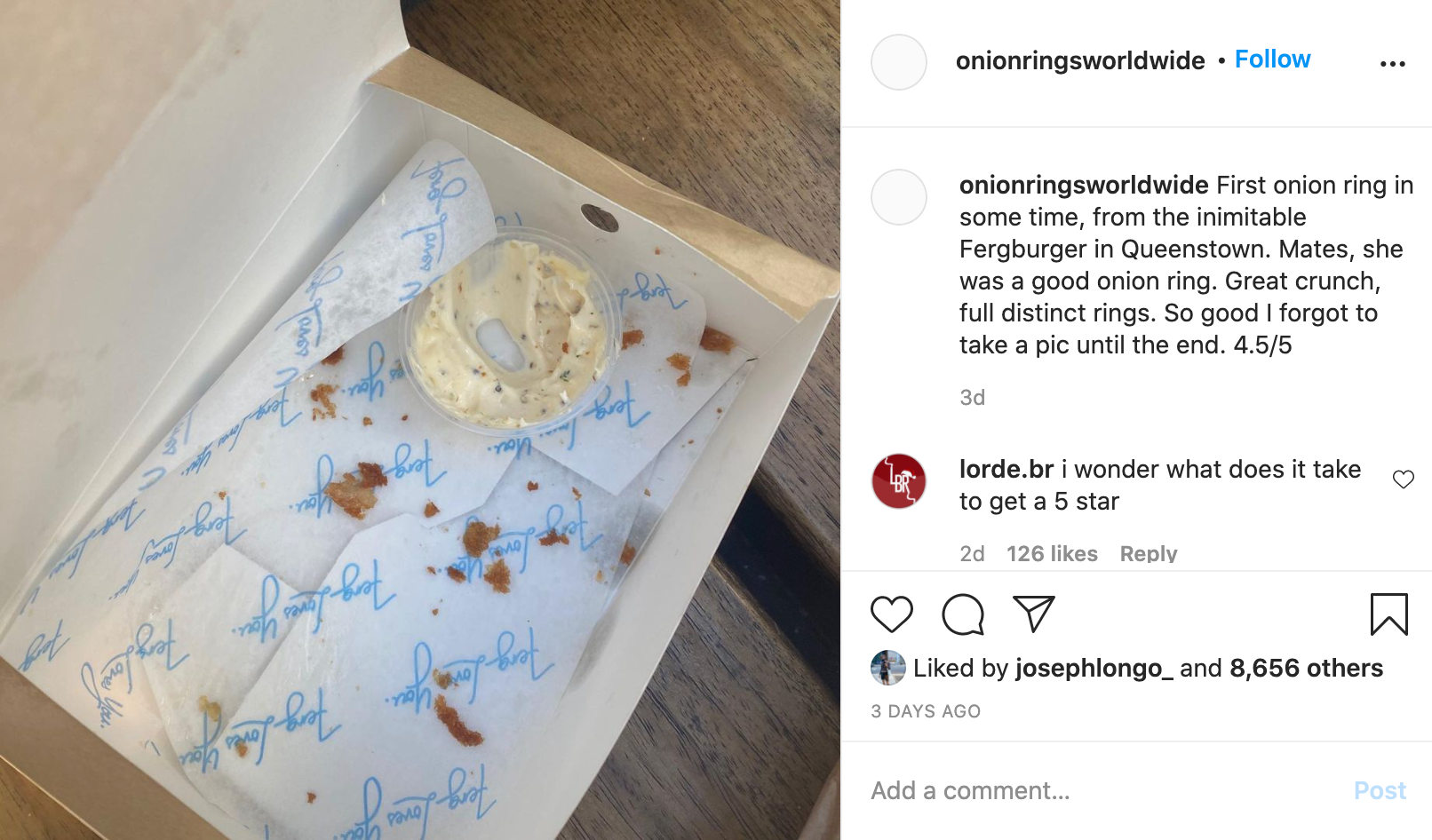 I have no choice but to believe that Lorde is teasing die-hard fans with batter crumbs of content — and completing a cycle before embarking on a new era. The onion rings are everything. Someone call Outback Steakhouse and get her a Bloomin' Onion endorsement deal.