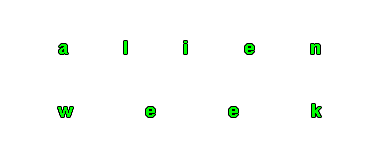 Lil Mayo, the alien meme turned Instagram influencer, is extremely difficult to reach. His social media presence features a literal movie prop dummy of an alien who skates, smokes and clearly fucks. The @LilMayo Instagram account, in particular, shows the doll in a variety of prone and stoned postures — leaning on a sports car, collapsing into a pile of swag, partying with a multitude of naked (or nearly naked) women. He's like a muppet who hit the blunt too hard or a skater who'd ghost you after one Tinder date. 
But be it his intergalactic provenance or the fact that he's recently skyrocketed to notoriety online and cannot be bothered, the alien rapper is booked and busy. Flanked by hypebeasts and SoundCloud rappers and ensheathed in designer brands like Gucci and Supreme, Lil Mayo is impenetrably connected and high profile. (He even has a pic with God herself, Rihanna, who invited him to her Fenty holiday party in 2017.) And so, none of collaborators would agree to an interview, and my numerous emails to him were ignored. 
Over that time, too, he only got bigger, launching new merch featuring himself as Barack Obama's presidential portrait, another single "Be Gone Thot!" and an exclusive #Area51 corporate partnership with Bud Light. Meanwhile, the man behind the account, Alexander Martyn, a once-sponsored skateboarder from Massachusetts who worked for his dad's architectural company until his meme account extended into a career, is obviously raking in money and swag for his sponsored content and accompanying skater streetwear brand, Succ International (also born of a meme). 
The character name Lil Mayo is a riff on the "ayy lmao" alien meme that originated in 2012 when images of incapacitated aliens began cropping up on the internet — the first of which was lifted from a screenshot of an old X-Files episode. Martyn started with an aggregate alien meme account (@ayylmao.memes) to capitalize on this movement, but he had much larger aspirations. "If I just had my own alien," he thought to himself (per VICE), "I could take my own photos and make more dank memes."
In 2015, then, Martyn bought a $750 movie prop alien doll and posted a handful of videos to Snapchat of him smoking a joint and skateboarding. The vids were reposted by celebs like Blac Chyna, and Lil Mayo blew up, saturating Instagram, Vine and Twitter. All of that partying (the people pouring beer over his mouth, smearing cocaine on his noseless face, etc.), however, got to Lil Mayo. As such, Martyn had to replace him and fit him with an armature. (He's currently on his third doll.)  
To Martyn's credit, though, his antics feel less cringey and earnest than other influencers — especially the behind-the-scenes stuff he posts to his personal Instagram. There, he poses with the doll as they're both strapped into a jet ski, or as they sit side by side on an airplane. The optics are absurd, which only strengthens the brand's goofy nature. 
In this way, it's hard to tell where one plane of existence ends and the other begins in Lil Mayo and Martyn's highly-mannered, dimly-lit, but stereotypically rap-hypebeast lifestyle. Also, unlike other unreal influencers, like Brud's Lil Miquela, Lil Mayo is a physical presence where Martyn acts as both ventriloquist and surrogate. 
Now, they're attempting to grow beyond the Gram. Earlier this year, in fact, Lil Mayo released his single "VIBE-O MODE," which crosses a trap beat with a Mac Demarco sample. Another release, "Cotton Eye Joe" is named after that earworm jam from the 2000s and serves as a type of response to Lil Nas X's animated ode to #Area51 "Old Town Raid." 
The aforementioned latest drop, "Be Gone Thot!" features the same pitch-shifted vocals with crappy, Y2K-era sound quality, and Mayo on the cover wielding a cross in a priest's collar. The lyrics pair moral purity with evading women who are horny for his brand but never ask how he's doing. It's an oddly incel take even for a freaky-deaky alien ("I'm an alien of God / Everywhere I go I got thots"). Essentially, verses lean toward a "not-of-this-world" Christian realm where earth girls are too easy. 
He's also become the unwitting leader of the Storm Area 51 "movement," or Alienstock, which has put the government on high alert even though the event is technically canceled for being a bad extended joke (and despite Martyn discouraging followers from actually storming the zone). Still, doctored images of Mayo at Area 51 and other desert spots have only fanned the flames. So much so that both versions of his Area 51 tees are sold out.

In the larger context, of course, alien content is vast and enduring. The form was borne out of 19th century anxiety about foreign invasion that H.G. Wells canonized in his novel The War of the Worlds. It popped up again in the 1930s when Orsen Welles made his infamous radio hoax — arguably the world's first deepfake in which many listeners were convinced a Martian invasion was underway — using Wells' original plotlines. And in the midcentury and beyond, The Twilight Zone, Men in Black and Mars Attacks! firmly set the alien archetype (big heads, buggy eyes and dangling limbs) in the minds of Americans. They all speak to a shared American (or in the case of War of the Worlds, British) pathos: Anthropomorphizing the unknown to make it both more familiar and a convenient place to dump our fears of outsiders.
Interestingly, the evolution of the #Area51 meme turns this on its head — framing aliens as prisoners to be liberated rather than foreign invaders. The narrative isn't subtle in its liberation fantasy or uncanny replication of armchair activism either (e.g., "saving" aliens and outwitting the government through social media based organizing). In other words, our helplessness when it comes to things like storming ICE detention camps to free children transmutes into a meme with a hypebeast alien at the helm. 
As for Martyn and Lil Mayo more specifically, gaining widespread fame from a universal meme is like bogarting the blunt. But this is how internet stars are made — capitalizing on a vibe and riding it for as long and as far as possible.