Please don't ask Kelvin Harrison Jr. to sing. 
Growing up with a mom who sings jazz and a dad who played saxophone alongside Terence Blanchard, Trombone Shorty and Harry Connick Jr., Harrison was something of a musical prodigy.
"I'm from New Orleans, so everybody has to be a musician or you should just get out of the city," he tells me over the phone earlier this week. 
He picked his main instrument when he was young: piano. Harrison went to annual jazz camps and a creative-arts school for jazz piano, and he played the keyboard every Sunday from 12 years old to the moment he left home. 
At 20, he cut out music cold-turkey. Harrison didn't want to touch an instrument or talk about music. "If you look at me and you look at me like you think I'm a musician, I might Glock you… just kidding," Harrison recalls with a laugh of how he felt a few years ago.
It's good he did — otherwise, he may not have fallen into acting, an artistic rebellion from his family roots. It stuck. After a breakthrough role as in the 2017 horror film It Comes at Night, Harrison appeared in an enviable series of movies by stylistic directors: Sam Levinson's Assassination Nation, Julius Onah's thriller Luce and Trey Edward Shults' gorgeous Waves. 
His latest project is The High Note, released directly to video-on-demand (VOD) service Friday. Tracee Ellis Ross stars in the film as the fictional legendary singer Grace Davis, while Dakota Johnson plays Maggie, Davis' personal assistant who has dreams of becoming a music producer. Maggie discovers a mysterious up-and-coming singer, David Cliff, played by — you guessed it — Harrison.
Now self-quarantining in his new West Hollywood apartment, Harrison hopped on a socially distant chat with me. We discussed his upcoming appearance in Season Two of HBO's Euphoria, how he's binge-reading the works of queer essayist James Baldwin, and what it's like to return to music (he sings!) for the first time in five years. 
Kelvin!
Joseph! How are you, my friend?
Getting through quarantine here, but I'm doing well. How are you?
I'm good. I'm getting used to quarantine as well.
Where are you quarantining?
I'm in Los Angeles. West Hollywood. 
Oh, I used to live there.
I just moved like a week before quarantine, so it's new to me. Haven't gone outside.
How do you like your first couple of weeks in L.A.?
Well, looking over the balcony, staring at the angels walking around and trotting around without their masks has been interesting [laughs]. It's fine. I'm just minding my business since I can't go anywhere. 
Are you by yourself?
Yeah.
I was doing that for a couple of weeks. How are you managing the alone quarantine?
It's been actually really good. Because I was hustling and bustling a lot right before this, I was kind of exhausted. I was just kind of fixated on just going back to work, starting my next job and just distracting myself from the life that I neglected so much. I've been reading, writing, watching movies, listening to music, cooking, painting, gardening, exercising and being [pseudo]-stay-at-home dad [laughs].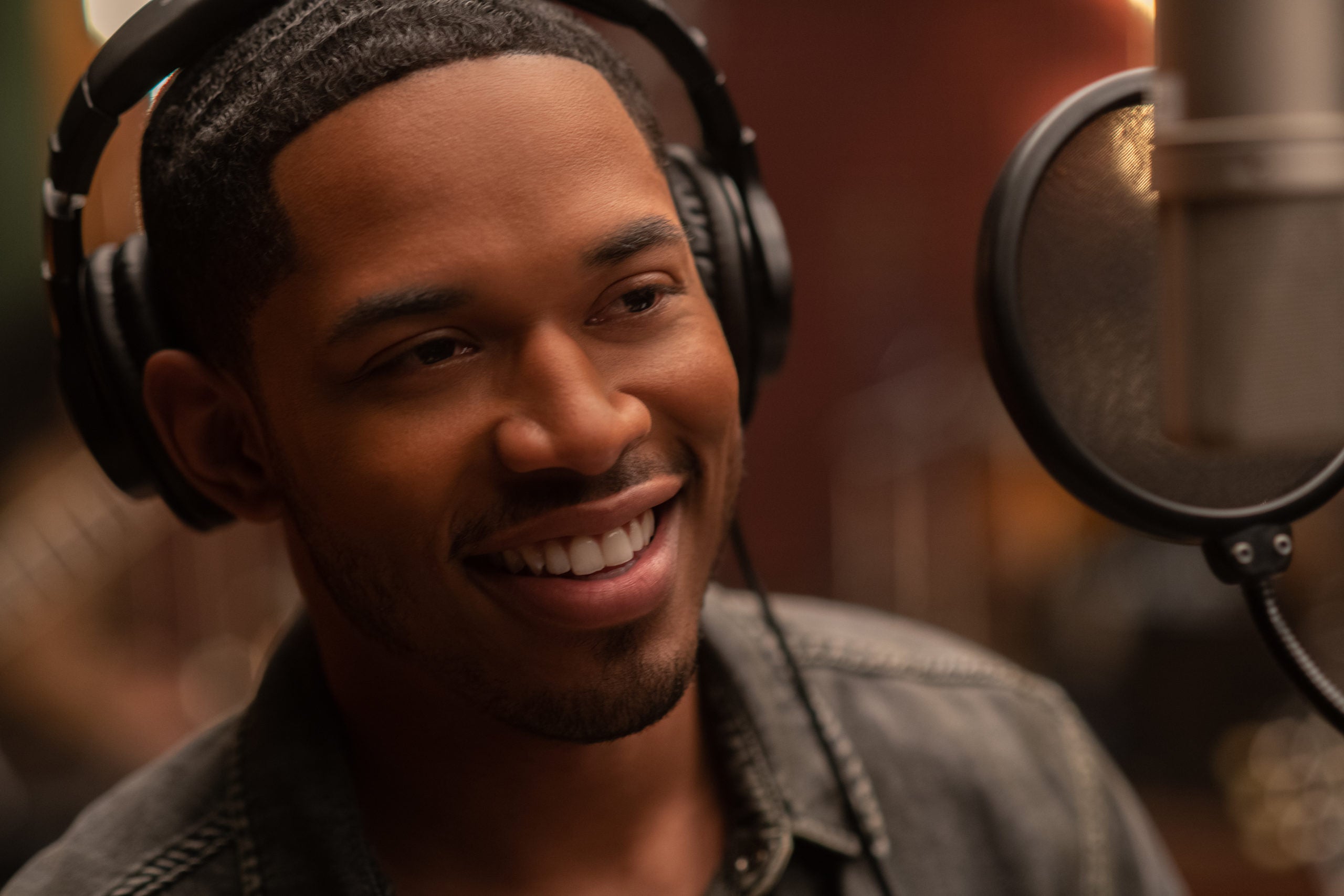 What are you binge-watching?
Currently watching Angels in America [HBO's miniseries based on the Pulitzer Prize–winning play]. It's been really good. Every episode is an event, so I try to do one a night. I also watch Insecure every Sunday, but I need to catch up on this week's one.
I just finished James Baldwin's Another Country, and I got Giovanni's Room and The Fire Next Time. I also just got a couple of photography books. Gonna look through those and maybe purchase a camera. So yeah, that's what's going on.
So I'm not gonna lie. I stalked you on Wikipedia. You went to school for studio engineering?
I wanted to go for studio engineering. I don't know why. I went to school for marketing. 
We'll have to update the Wikipedia page.
Yeah, we got to update that.
Anyway, why did you pivot from your music to acting?
It made more sense to me. Music is so beautiful. But, because my dad is classically trained, he's also a music teacher. He thinks of it from a technical standpoint. Though there's so much heart, musicality and conversation in music — and he taught me as well — I think I got overwhelmed with the skill set. He was very fixated on me being the best. 
My cousin Christian Scott, he's an incredible musician; I would say he's a New Age Miles Davis. [My family] is all technically brilliant, and that was overwhelming for me. Acting was my way of communicating language. I did understand emotion. I did know how to empathize. I feel like it's a gift to be able to see or read people, so that made more sense with language for me.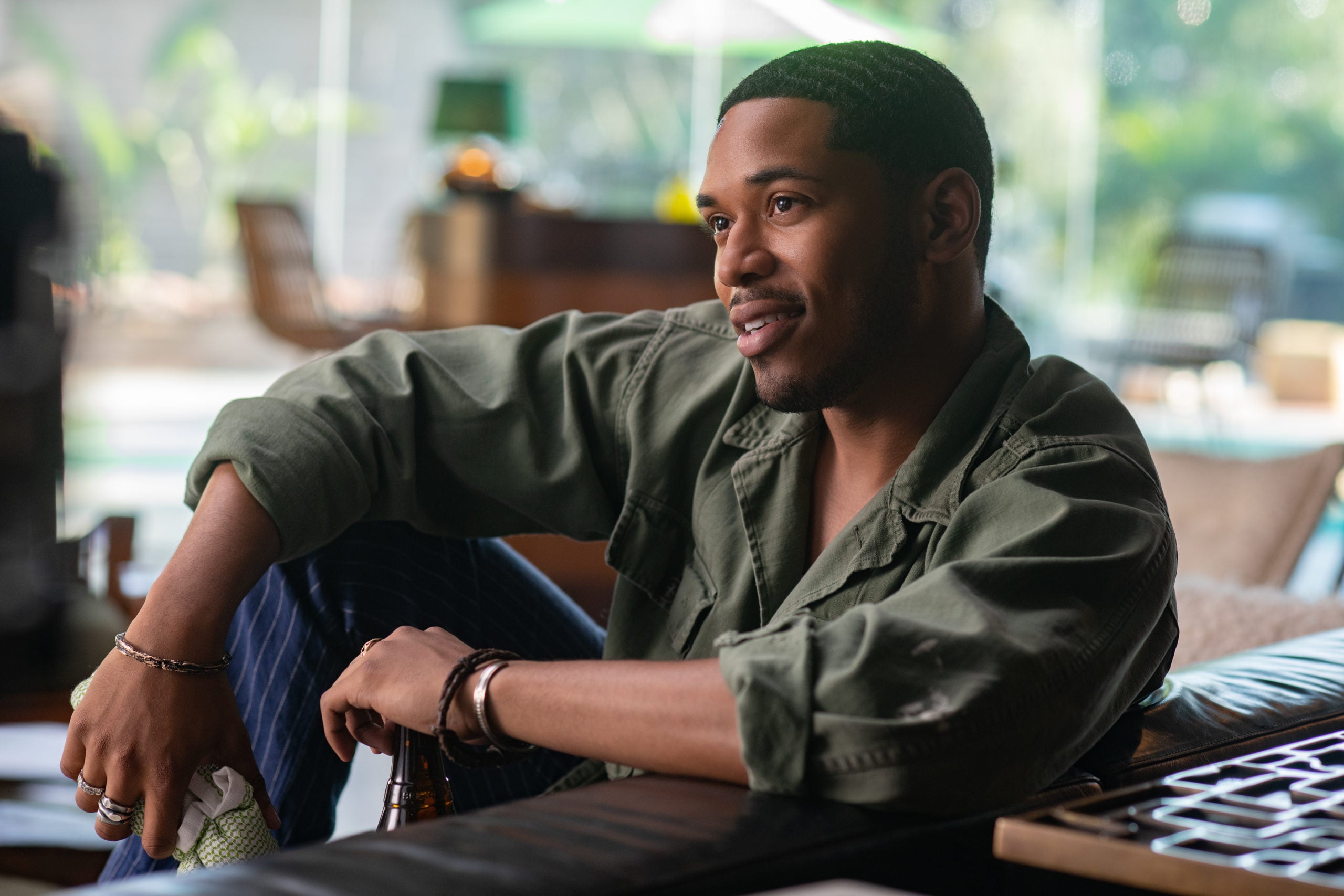 What made you want to return to music now?
It wasn't even really that I wanted to do it. It just kind of happened. I didn't know I wanted to be an actor. I just ended up in the right place at the right time and meeting the right people who introduced me to what that craft was. Then I realized I could kind of transition into it. 
The same thing with The High Note. Okay, I've done these serious dramas. That makes sense to me, and that's what my head's at. My agents are like, "We need to find a studio film for you. You have to do a studio film." I'm just like, "Why do I have to?" "It's good for your career." "Okay, cool, send me what you got." I said no to most things. I looked at The High Note, and I said, "This also doesn't make sense, because I'm not good enough to be in the movie that way. I haven't played music all these years." They kind of pushed it to me a few times.
Finally, I said I would be interested in meeting the director, Nisha Ganatra, and I had a beautiful conversation with her. I said, "Okay, fine, I'll audition." I auditioned and did the chemistry with Dakota [Johnson]. I didn't get the job at first, [but] then it came back to me a week later. I just think, when those kinds of situations happen, there's a reason for it and I have to do it. 
Once you started filming, were you comfortable singing?
I was nervous, but I was excited. There was a piece of me, whether I knew it or not, that wanted to do it. Once I started having a discussion about all my thoughts on different musicians that I loved and admired over the years, it showed me that I had a point of view and a little bit of musicality left in me.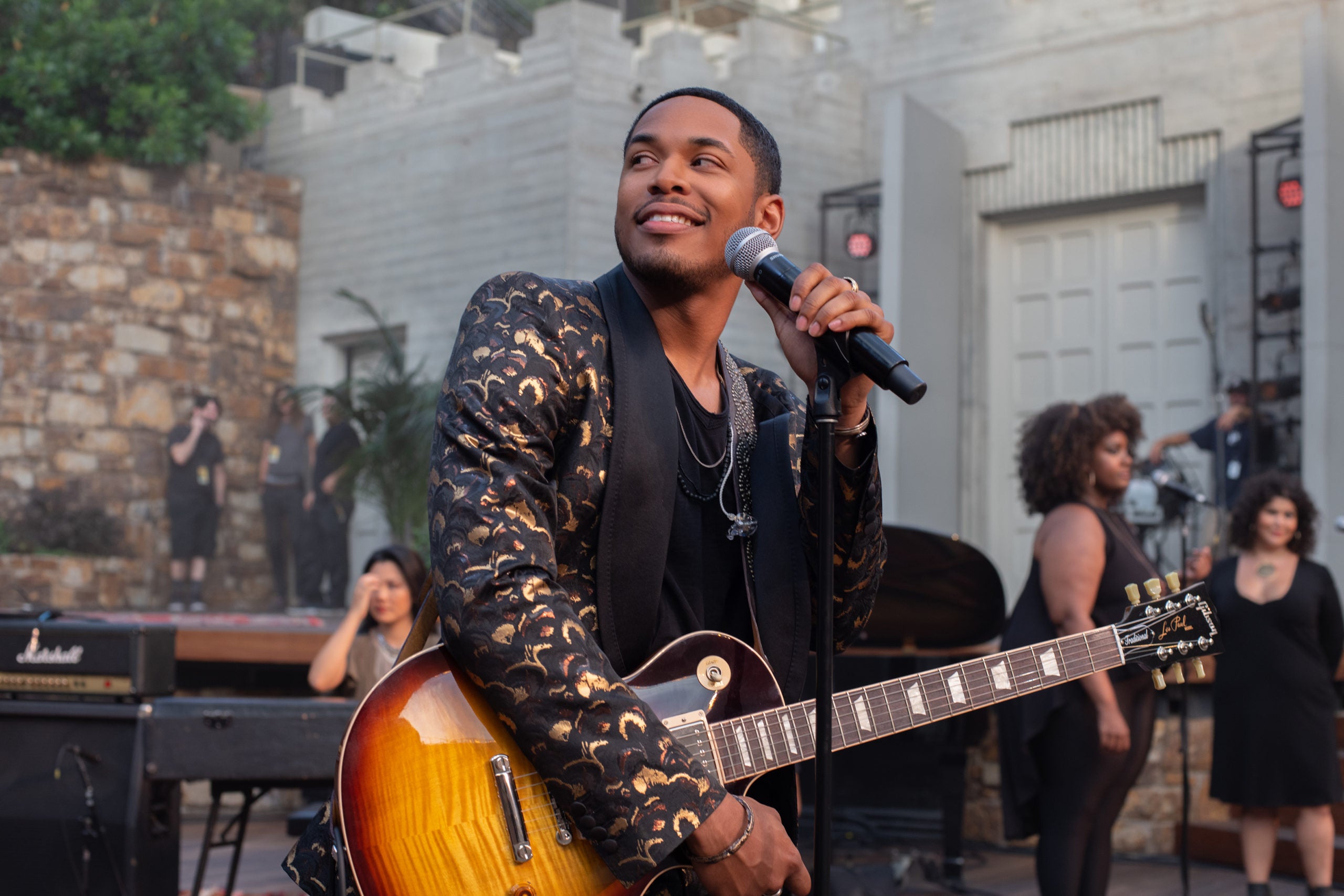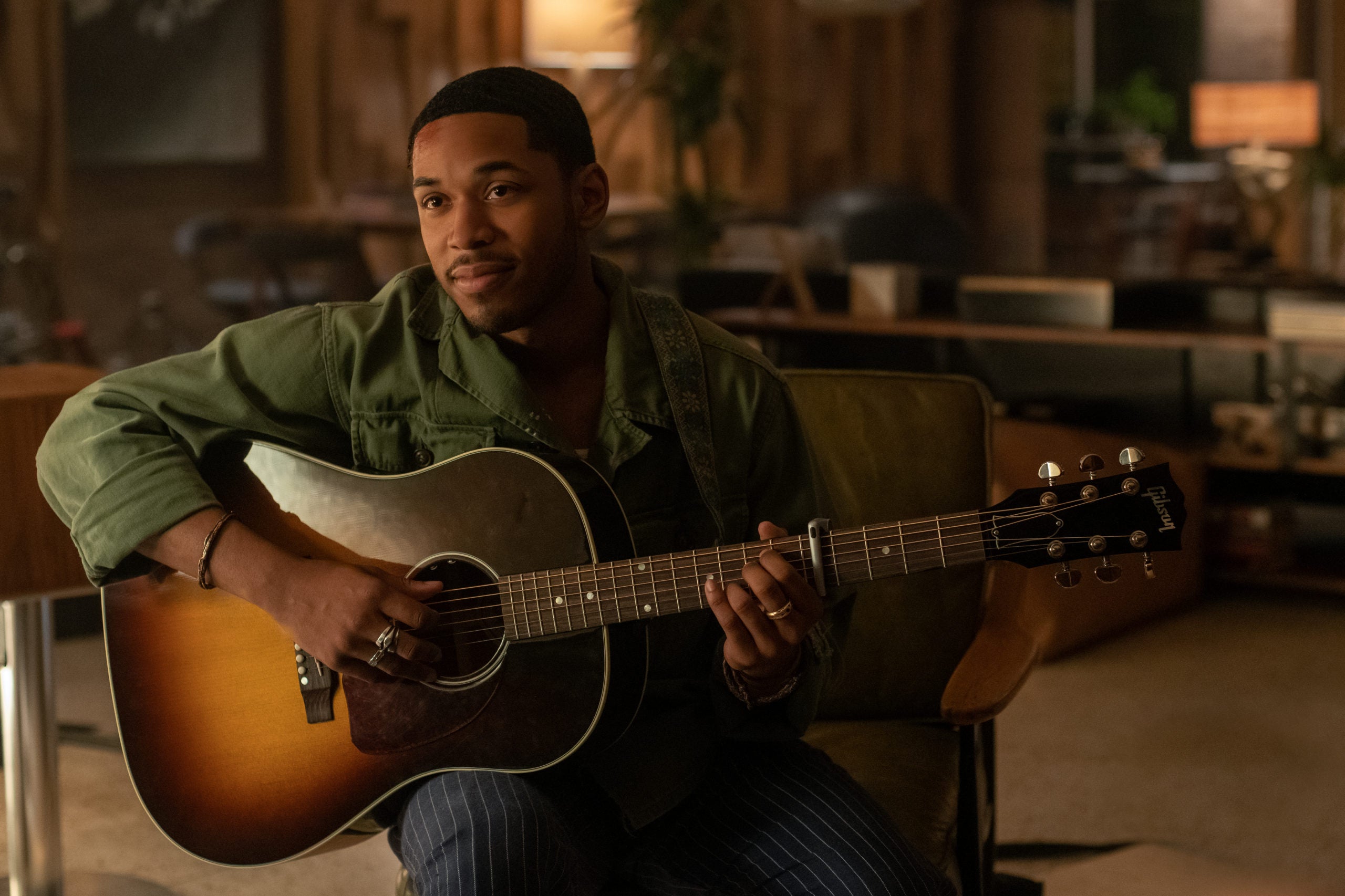 Getting into that studio with [executive music producer] Rodney Jerkins, it was like a dream. I was like a kid in a candy store, but I was also, like, shaking my knees every step of the way. I felt that the same as [my character] David: What if I'm not good enough? What if I'm that person on an American Idol audition and it's just bad? No one tells them. What if I'm that guy? There were a lot of self-doubts, but Tracee [Ellis Ross] and everyone on the team kind of shook me out of that.
What's it like working with Tracee? That has to be fun.
She's a ball of joy. She's always laughing and having a good time. She really knows how to find balance on a set. She's very intelligent, and she understands intent. It gave me a lot of agency and empowerment to watch her do what she does and do it brilliantly.
Okay, so we have to talk about Euphoria. You're gonna be in the new season, right?
Yes sir.
Did you start shooting before quarantine started?
We were gonna start the day before we got locked down. So we had already done the table reads, read most of the scripts, done our camera tests and were ready to go. I was in a fitting when I found out. 
Can you say what we can expect next season?
What we can expect is it's just gonna be fun. I can tell you that. It's gonna be fun.