At 6-foot-8, John Fetterman isn't quite a giant, but Pennsylvania's lieutenant governor still bestrides the hills and valleys of his adopted Allegheny County homeland like a colossus. For those unfamiliar with him, Fetterman cuts a striking, highly meme-able figure. During these waning days of the 2020 campaign, he's frequently been on TV, cutting gravitas-laden interviews; while his wife, Gisele Barreto Fetterman, has been firing off humorous tweets, goofing on those gravitas-laden interviews. This big boy, always on the cusp of making it big, is now something of a big deal on the national scene.
Years earlier, Big John Fetterman struck me and some other natives as a bit of a novelty act. Here we had a well-off kid from Eastern Pennsylvania — about as far from Pittsburgh in the minds of natives as my grandparents' hometown of Kysucké Nové Mesto, Slovakia — who had come to this rustiest of the Rust Belt metropolises, known to cultural critics as the "Paris of Appalachia" and sports fans as the "City of Champions," and hoped to do good by doing well in Braddock, one of its most down-at-the-heels factory towns. His dad, Karl Fetterman, had made a good living for himself, so Fetterman could afford to work for measly, nearly nonexistent wages in the nonprofit sector, scraping by as he attempted to help others.
I returned to Pittsburgh for grad school in 2007, by which time Fetterman was already installed as mayor of the hardscrabble little hamlet of Braddock, a position he had won in 2005 courtesy of a single provisional ballot, counted the day after the election. He was the subject of glowing local media features and occasional national attention for his efforts to rejuvenate Braddock — so many features, in fact, that his Brazilian-born future wife read about him in a magazine while working on anti-hunger initiatives in New Jersey, then wrote to him asking if she could come to Braddock to work alongside him.
Fetterman has an interesting CV, to be sure: He grew six inches in high school and played both ways on the gridiron for Division III Albright College. He received a grad-school education in business from the University of Connecticut and a grad school education in public policy from Harvard. And he renounced a promising career in risk management in favor of one devoted to public service.
But let's not kid ourselves. Plenty of would-be do-gooders have interesting credentials, and plenty of kid-made-good stories involve a well-educated person abjuring potential riches to care for the less fortunate; Buddha, Saint Jerome and Gandhi immediately come to mind. Fetterman, however, had a trump card: He was enormous, not just tall but wide, 300-plus pounds packed onto his gargantuan frame. Once upon a time he had benched over 400 pounds, and a few years after becoming mayor he would weigh in excess of 400 pounds.
Then there was his personal aesthetic: loose, black button-down shirts that hung down almost to his knees, shorts worn pretty much year-round, a goatee that started long and bushy but that has been gradually trimmed down as his national profile has increased and a head shaved bald to hide a rapidly receding hairline. He looked, by his own admission, like a "skinhead biker," but he also looked like plenty of people from Southwestern Pennsylvania — men like my 6-foot-5 cousin Mark, another supersized (albeit very real) "skinhead biker."
And of course, there are the tattoos. They finished Fetterman, completing his aesthetic transformation into a native of Braddock, a lover of its malignant beauty. After becoming mayor, he tattooed Braddock's zip code on his left forearm and began tattooing the date of each murder that occurred in the town on his right forearm.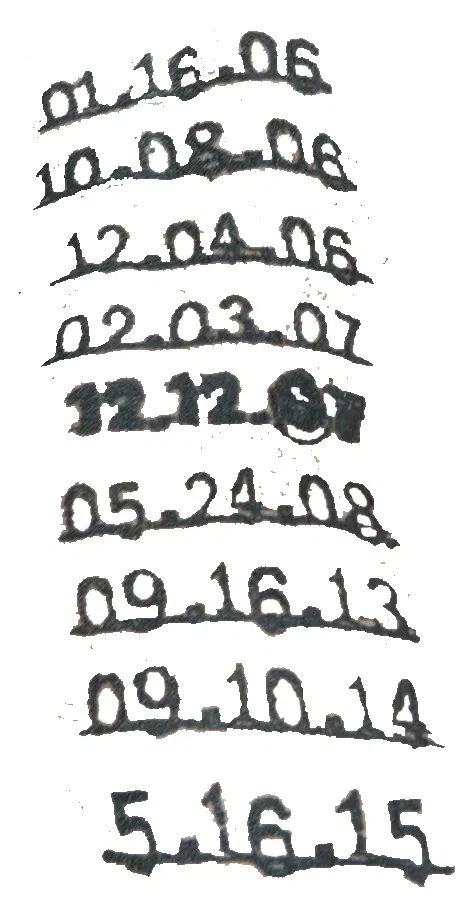 Back then, I was never sure what to make of Fetterman. The cynical Pittsburgher in me suspected that he was a hipster gentrifier, a man who was making all the right moves to lure a few cool businesses to Braddock, to hopefully rejuvenate it the same way the city's Lawrenceville neighborhood — now an ersatz Williamsburg, a cheaper mirror image of Brooklyn's most gentrified spot — had been reborn. Fetterman was pro-marijuana and pro-urban renewal, but what else? He worked very hard to bring a Michelin Star-caliber restaurant, Superior Motors, to Braddock. Beyond that, though, I wasn't quite sure — nor were others. We could not deny, however, that he was blessed with a bigness. Not a swole, no, but certainly a unit. An absolute unit? Time would tell, but as he gained weight, he approached that "absolute" status.
When Fetterman mounted an unsuccessful bid for the Democratic nomination for the U.S. Senate in 2016, he still struck me as a novelty. He got more press, and the press dealt with how big he was. Yes, he favored legal pot, that was cool. And yes, who would mess with this guy? He's huge! And bald! And how about those tattoos? But he was also against hydraulic fracturing, an environmentally unfriendly process of extracting natural gas from rock formations like Western Pennsylvania's Marcellus Shale. And given that my mother's oldest sister had several gas wells on the family farm that had been leased by a company called EQT, wells that provided for her retirement and medical care during her declining years, I couldn't get behind his position. I understood the arguments against fracking, but I recognized I had skin in the game. Fetterman got badly outvoted in the primary, and I wondered if that was it for his political career.
Yet, Fetterman was too big to fail. In 2018, he won the Democratic primary for lieutenant governor, then was part of a winning slate alongside incumbent Gov. Tom Wolf. He wasn't a "Democratic Socialist," though he's sometimes been associated with the organization. "The Democratic Party has moved and evolved on the issues to where I was always at," Fetterman told the Pittsburgh Post-Gazette. He wasn't an Alexandria Ocasio-Cortez, in other words; his victories had never depended on DSA endorsements.
Moreover, before his latest run in the spotlight, Fetterman showed Pittsburghers who he really depends on: workers. In early 2020, when U.S. Steel was negotiating to lease some of its land in Braddock, which sits in a flood plain, for use by a hydraulic fracturing company, partisans on both sides descended on the scene. Free marketeers were always ready to advocate "drill, baby, drill," and progressives like Braddock Mayor Chardaé Jones and State Rep. Summer Lee argued that "fracking" would only further worsen the quality of life in an area that already had some of the worst air quality in the nation. I assumed Fetterman would make a similar argument, but instead, he offered cautious support for the fracking deal. He warned that opposing fracking in this particular instance might cost "3,000 family sustaining jobs" and possibly swing the state to Donald Trump by yet another narrow margin.
"The truth is messy," he told the Philadelphia Inquirer. "The biggest collision of those two [positions] in American politics is right here in Pennsylvania. It's happening across the street there. And it's happening anywhere else where you have a fringe of our party claiming you can walk away from all of this, and then at the same time lamenting: 'Where did all the jobs go? Where did all the union jobs go?' Or you wonder, 'Why are they voting for that crazy man in the red hat?' Because he's not trying to run my job out of existence."
This was an unpleasant truth, but it helped Allegheny County stay reliably blue in 2020, putting wind in Joe Biden's sails as the vote counting dragged on. Local labor officials were impressed with what Fetterman said, too. He wasn't caving, but, like Biden, he wasn't willing to push for a full-on fracking ban, either. "If anything affects union workers, Fetterman backs workers," a local union official tells me. "Look at his 2018 inauguration speech. And he doesn't just swing wildly from one side or the other. It seems rooted in well thought-out ideas. He didn't flip his position to get votes, he changed his position after thinking about it. He's not saying frack everywhere, but frack as necessary and using the best workers you can get."
Essentially, Big Boy Fetterman wasn't afraid to evolve. And here was another interesting thing about many of the recent memes we've seen of him: They still reference Fetterman in his prior form, the 400-pound iteration with the scraggly goatee, and some boasting he's 6-foot-10 or an even 7-foot. Alas, he's no more of a 7-footer than ex-WWE wrestler Big Cass, who was also 6-foot-8 but wore lifts so he could work a gimmick of being 7 feet tall ("and you can't teach that," as his hype man Enzo would shout). But this isn't what Fetterman looks like now. Back in 2018, aware he would never play football or lift heavy weights again, the lieutenant governor changed his diet and began taking long walks.
The Fetterman of 2020, then, looks way more like a towering version of late-career Billy Bob Thornton than a mammoth pro wrestler. He still wears the loose black bowling shirts and the shorts, but he's not some ambling hulk. He cuts a decent figure in the suits he occasionally wears when he drives from Braddock to the State Capitol in Harrisburg, and he continues to give the appearance of being much taller than he is on account of his disproportionately long legs. A 7-foot friend of mine — a long-time weightlifter and "legitimate 7-footer," in basketball parlance — is often thought to be shorter than 7-foot because of his balanced proportions, whereas Fetterman is frequently given the benefit of the doubt on account of his unbalanced ones. He's still a big man, to be sure, but ex-Alabama Senator Luther "The Big Bunny" Strange was an inch taller, at 6-foot-9, and former Maryland Congressman and long-time NBA player Tom McMillen was 6-foot-11.
Not that any of this matters to casual Fetterman fans, because the lieutenant governor works his own kind of meme magic. His public persona is grave and severe, dead-eyeing the camera as he talks about the sanctity of vote counting on account of how he won his first election by one vote. But on Twitter, as "Jawn Fetterman," he's firing off Simpsons GIFs and sick burns about Trump's abrupt descent in the vote totals. And Gisele, meanwhile, is on there doing the work of exposing the light-hearted facade behind his severity, posting "behind the scenes" images of kids scampering around their big loft apartment while he meets the press.
Neither John nor Gisele Fetterman are AOC-grade on the tweets. But AOC, her Queens constituency aside, serves as a national-level figure; through her online persona, she aspires to represent much more than her current little patch of real estate. For good or ill, most people in Pittsburgh want their politicians to stay much closer to home. Fetterman wasn't born here, but neither were my grandparents, yet they both got here as soon as they could. And Fetterman has shown there's substance and grit behind the funny tweets and "Gritty" memes. His bodily proportions might be a bit off, but his ambitions aren't: He aspired to be the mayor of Braddock, not the mayor of America; and now he makes it very clear he serves as the Lieutenant Governor of Pennsylvania, not the Lieutenant Governor of the World.
Yes, he might temporarily belong to the world of trending news and trending memes, but over a much longer haul he's made himself into one of us.