On screen, in Arrested Development, Jessica Walter is the fearsome and diabolical Lucille Bluth, a martini-slinging matriarch who manipulates her fractured family and steers their corrupt business empire from the shadows. She is the show's coldest wit, cutting men off at the knees with remarks that are more like verbal machetes than the usual sitcom put-downs. To the hapless Tobias: "You are a worse psychiatrist than you are a son-in-law, and you will never get work as an actor because you have no talent."
By lots of accounts, the real Walter is a warm, sweet woman, nothing like her acerbic character. On the DVD commentary of the series' original run, she repeatedly chimes in to mention the handsomeness of co-star Will Arnett. You get the sense men don't tremble before her as they do Lucille, and we got the proof in the New York Times' ugly interview with the cast, in which Walter wept recalling the way her TV husband, Jeffrey Tambor, had yelled at her on set.
Downplaying Tambor's abusive behavior (a doubly distasteful move, as he'd been fired from the show Transparent for alleged sexual harassment) were the rest of the men on hand: David Cross, Tony Hale, Arnett, and the actor who really wanted to sweep the anecdote under the rug, Arrested Development's leading man: Jason Bateman. Whereas Walter revealed personal wounds and a moral clarity lacking in Lucille, Bateman inhabited his alter-ego. He went full Michael Bluth.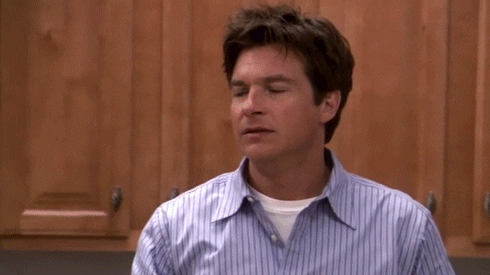 At the outset of Arrested, you mistake Michael for a noble figure. He's the honest, ethical Bluth, and he's doing triple duty, forced to hold the clan and real estate company together while single-fathering his eternally pubescent son, George Michael. His parents and siblings demean him as a wimp and a wet blanket even as he bails them out again and again…or does he? With each passing episode, you see how easy it is to confuse Michael's function as comedic straight man for altruism; his martyr complex is simply not borne out by the selfish decisions he makes, nor does his advanced self-loathing justify those lapses. He is a Bluth like all the others, a liar and a cheat, with the added fatal flaw of pride. He clings to his image as Sisyphean do-gooder, but by the fourth season, when he's plotting to acquire the entire family's life rights so he can produce a biopic about them with Ron Howard — a movie that promises to show him in a very positive light and present opportunities for sex with a Hollywood starlet — you get the picture.
Michael's tendency to talk big about supporting family in one scene and screw them over in the next is a despicable trait that also cropped up in the Times conversation. After quickly intervening when Walter first alludes to her altercation with Tambor (Michael, too, has a way of correcting people and thereby ignoring what they say, often when it would be useful to hear), Bateman fell back on the "family" theme: "But this is a family and families, you know, have love, laughter, arguments — again, not to belittle it, but a lot of stuff happens in 15 years." And later: "But this is not in a vacuum — families come together and certain dynamics collide and clash every once in a while." This is careful, conciliatory language, but it was offered in direct defense of Tambor, not empathy for Walter. It rubbed readers the wrong way because it suggested that meaningful relationships, whether genetic or professional, must have a toxic element.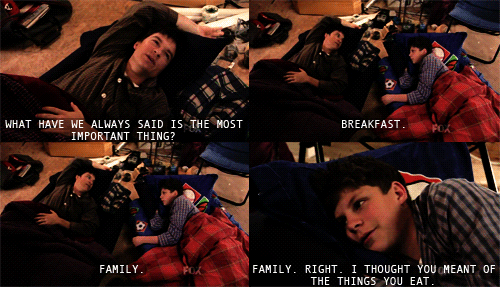 That's a lesson you could take from Arrested, if you wanted, and one Bateman might subcribe to, given his experience playing Michael. Again, however, Michael is not the voice of reason, no matter his lip service to family values. At the heart of both the show and the debate that has now consumed it is an existential question: Are the Bluths worth saving? The answer may be "no," and Michael does resign himself to that possibility.
Nowhere in this narrative are we led to believe their decency outweighs the damage they wreak, and if the story has aged well at all, it's down to the prescient critique of undeserved wealth and myopic privilege. We can love these irredeemable assholes when they make us laugh and aren't real, but to indulge that same entertainment knowing the actual human cost behind it is awful, especially when the humor lies in the way these people hurt one another. To a certain extent, you can only watch the Bluths bicker if you maintain the illusion that the actors are nice when the cameras are off.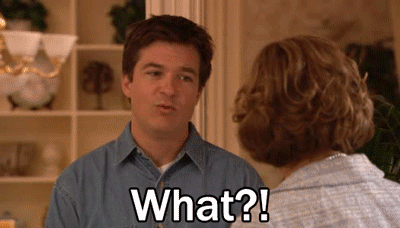 Clearly it is an illusion Bateman sought to preserve, and his tone-deaf spin on a rift between colleagues painfully echoes Michael's efforts to patch the Bluths into the semblance of some united front. Of course he argued that mistreatment is the natural byproduct of intimacy — this is kind of the excuse that stops Michael from fleeing at various points throughout the series, a line to reinforce the original premise ("Now the story of a wealthy family who lost everything and the one son who had no choice but to keep them all together") by turning conflict into farce when it threatens to become tragedy.
But, as Anne Helen Petersen writes at BuzzFeed, literal blood ties justify abuse no better than metaphorical ones. Bateman has already apologized for his comments, to a smattering of praise, appearing to note how dumb it was to play the PR flack in the midst of a difficult and necessary reckoning: "I shouldn't have tried so hard to mansplain, or fix a fight, or make everything okay," he tweeted. With luck, he's learned what Michael Bluth hasn't: You cannot erase the trauma of a family at war with itself.