Nate, a 35-year-old in Pittsburgh, was fresh off a successful date a few years ago. For a follow-up outing, he suggested "coffee and a nature walk." What she didn't know, he says today, is that the walk he had in mind was through Allegheny National Cemetery.
The graveyard romp didn't go well.
"I guess … she thought it was creepy and macabre," he says. But that hasn't stopped him from keeping the graveyard on his list of go-to date spots.
Allegheny Cemetery is "huge," he tells MEL. "You could easily spend hours walking around in the place. There are hundreds of giant mausoleums and obelisks. There are herds of deer and geese. There are some famous people buried in there and some interesting stories. There's a guy entombed there in a lead coffin because his body was so radioactive. There's another guy with a headstone in the shape of a shark because he loved the movie Jaws. The place is really incredible."
Nate's not the only one dead-set on taking dates to cemeteries. Caitlyn, a 25-year-old in Oregon, recalls a few memorable graveyard dates. "I've walked through cemeteries on dates and with friends," she says. "Though I prefer more wild nature, the manicured lawns and hedges show respect for the dead."
Maybe it's the current climate. Millennials tend to enjoy cheap dates and an air of nihilism, and a cemetery is a perfect distillation of both.
So what makes a cemetery a great date spot?
Beyond the fact that they're usually a free or low-cost alternative to a night out on the town, Caitlyn says, the benefits of graveyard dates are numerous: "They are quiet, contemplative places in the outdoors. They are inextricably linked to personal histories. Looking at dates of birth and death, it's easy to imagine the lives of the people buried there."
Nate agrees. Cemeteries provide just as much, if not more, entertainment than any normal walk-in-nature date. "I think they're great date spots because they really stray away from the typical 'dinner-and-a-movie' cliché date," he says. "It gets you outside and interacting and there are tons of conversational things that can happen there."
For example, at Allegheny, the history is just a starting point, Nate says. "I like reading the names and dates and epitaphs, but some of the mausoleums are cool … interesting stained-glass windows and other features. There's great ways to just keep the date going there. Grab a cup of coffee to go and walk around in a giant place full of interesting monuments!"
That's not to say cemeteries are just for walkthroughs. Caitlyn told me about a picnic date at a nearby cemetery with a local couple.
"It was a great date," she says. "We had steak and asparagus, drank red wine and ate homemade cake. The woman in the couple and I got cold after the sun started setting, but her partner brought blankets out and we sort of snuggled and watched the sun set.
"Dating the couple didn't really last, but we ended on good terms and I will always look back fondly on that memory."
What kind of person likes a cemetery date?
Caitlyn says she's "liked cemeteries as long as she can remember," and perhaps that's why she wasn't creeped out by her graveyard picnic. "I've walked cemeteries frequently and tend to visit one or two when I go to a new city. There's a cemetery out behind my house, actually, and I recall learning to ride my bike in cemeteries as a child."
Nate, on the other hand, believes it comes down to one's sense of adventure. "My last girlfriend, on our first date, I took her geocaching into a secluded wooded area of a local cemetery. She went along with it and had a great time. We dated for almost two years after that, and she had a pretty adventurous nature about her," he says.
With another date, "I suggested going to some cemeteries late at night and taking pictures and do some 'ghost hunting.' It was winter, so it was really cool to get some long-exposure pictures there at night.
"She was totally on board, and the night we went it was a really clear sky with the moon out. It was eerie. We didn't stay long because it was absolutely frigid outside, but we walked around with flashlights and I set up my camera and got some cool shots. … It's just a lot of fun with the right people."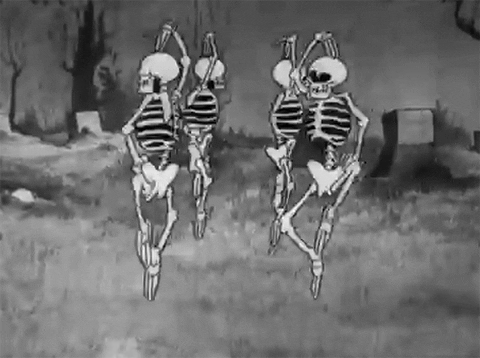 When you don't find the right people for a cemetery date, though, things don't really end well, Nate says.
Which brings us back to that failed second date at Allegheny Cemetery. What exactly happened?
"I remember it being a beautiful day. Allegheny Cemetery has a herd of very docile city deer. You can pretty much walk up to them and pet them, so I remember trying to feed some grass I found to a deer. She didn't seem impressed," he laughs.
Later on, "she told me she thought it was weird and that it wouldn't have been a good idea for a first date. I beg to differ. Funny enough, she later bought a house only a few blocks away from that cemetery."